Banksy Expresses His Gratitude to a School in Bristol
Much Love, Banksy.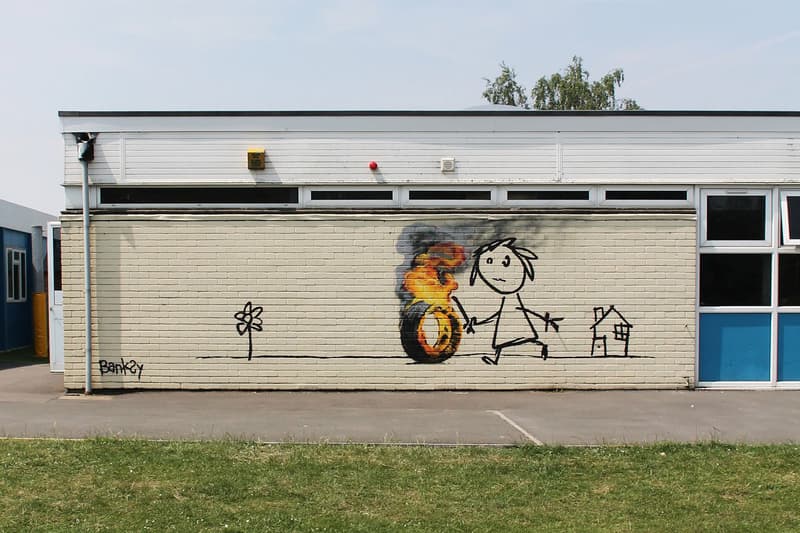 1 of 2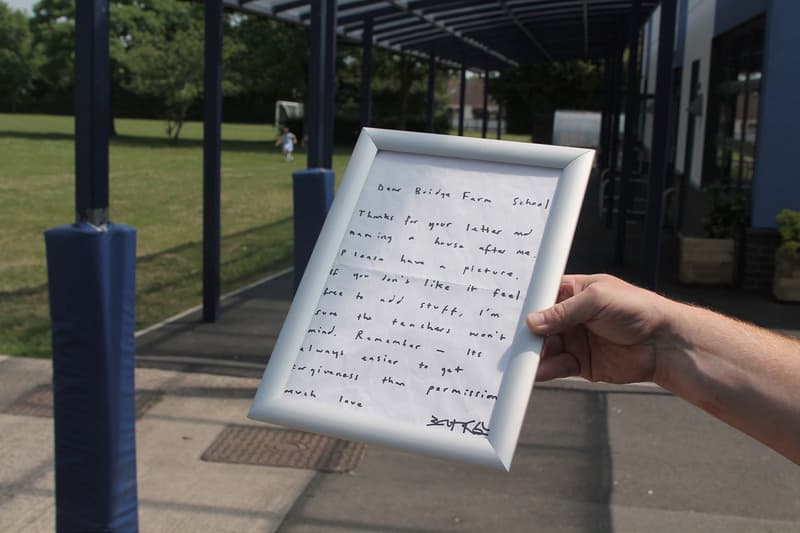 2 of 2
The members of the Bridge Primary School in Bristol began their day with a special surprise from Banksy recently. What was expected to be a normal day changed as Banksy presented school members with a thank-you gift for naming one of its houses after him. In detail, the piece portrays a small child running with a tire encased in flames. Said to represent the rapid growth of the youth, the blazing tire depicts distractions and additional conflicts children face on an everyday basis. The latest project from Banksy was created using a stencil, spray-paint and freehand work which all help give it a sense of life. The artwork was even accompanied by a letter from Banksy himself:
Dear Bridge Farm School, thanks for your letter and naming a house after me. Please have a picture, and if you don't like it, feel free to add stuff. I'm sure the teachers won't mind. Remember, it's always easier to get forgiveness than permission.

Much love, Banksy.