Zaha Hadid: Building an Impact
The late Pritzker Prize winner sat down with HYPEBEAST Magazine in one of her final interviews.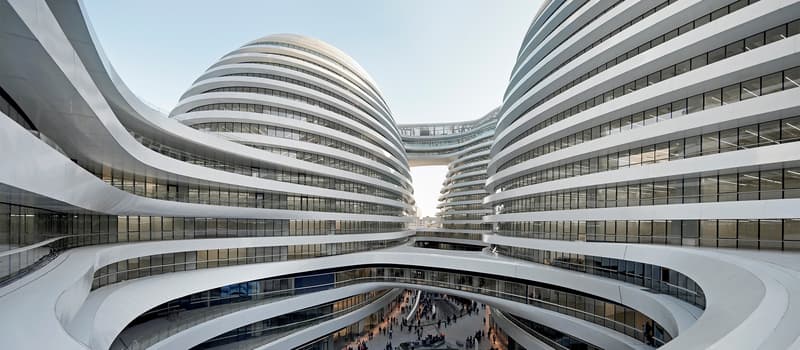 "It'll leave you speechless" is a phrase oft-used to illustrate the literal sense of awe and wonder one feels when placed in the presence of something breathtaking. Walking up to The Jockey Club Innovation Tower, perched at the top of Hong Kong Polytechnic University, I was completely without words. It was not as though I had nothing to say – throughout the day I could not stop professing my desire to live in the building – I simply could not believe the building was real. Designs so deeply engrained in my mind as being of the future, existing in present time, right in front of me, took some time to comprehend.
This is undoubtedly the reaction most Zaha Hadid-designed buildings receive upon first glance. Hadid's structures, characterized by their accumulation of layers and oscillating curves, resemble concepts you only ever see laid out on tables. But while her futuristic designs were most notably responsible for catching the eye of the public, the real impact of Hadid's work extends far beyond the aesthetic appeal of her buildings'. With structures like the Heydar Aliyev Cultural Centre in Baku, Azerbaijan or the Dongdaemun Design Plaza in Seoul, South Korea, Hadid looked to satisfy both the micro – providing the structural needs for a group of individuals within an area – and the macro, exploring and addressing larger socio-economic issues. Like a well-drawn blueprint, the job of an architect consists of many different layers, all of which require deep consideration and immense foresight. For Zaha Hadid, being awarded her final accolade, the RIBA Gold Medal for 2016 – the first woman to be presented this honor – further confirms the success of her work in achieving these ambitious goals. It is her mastery of design, receptive nature to new technology, and understanding of people and society that made her an extremely successful architect. This, coupled with the constant recognition of her work's impact on society, is what propelled her beyond any other architect during our time.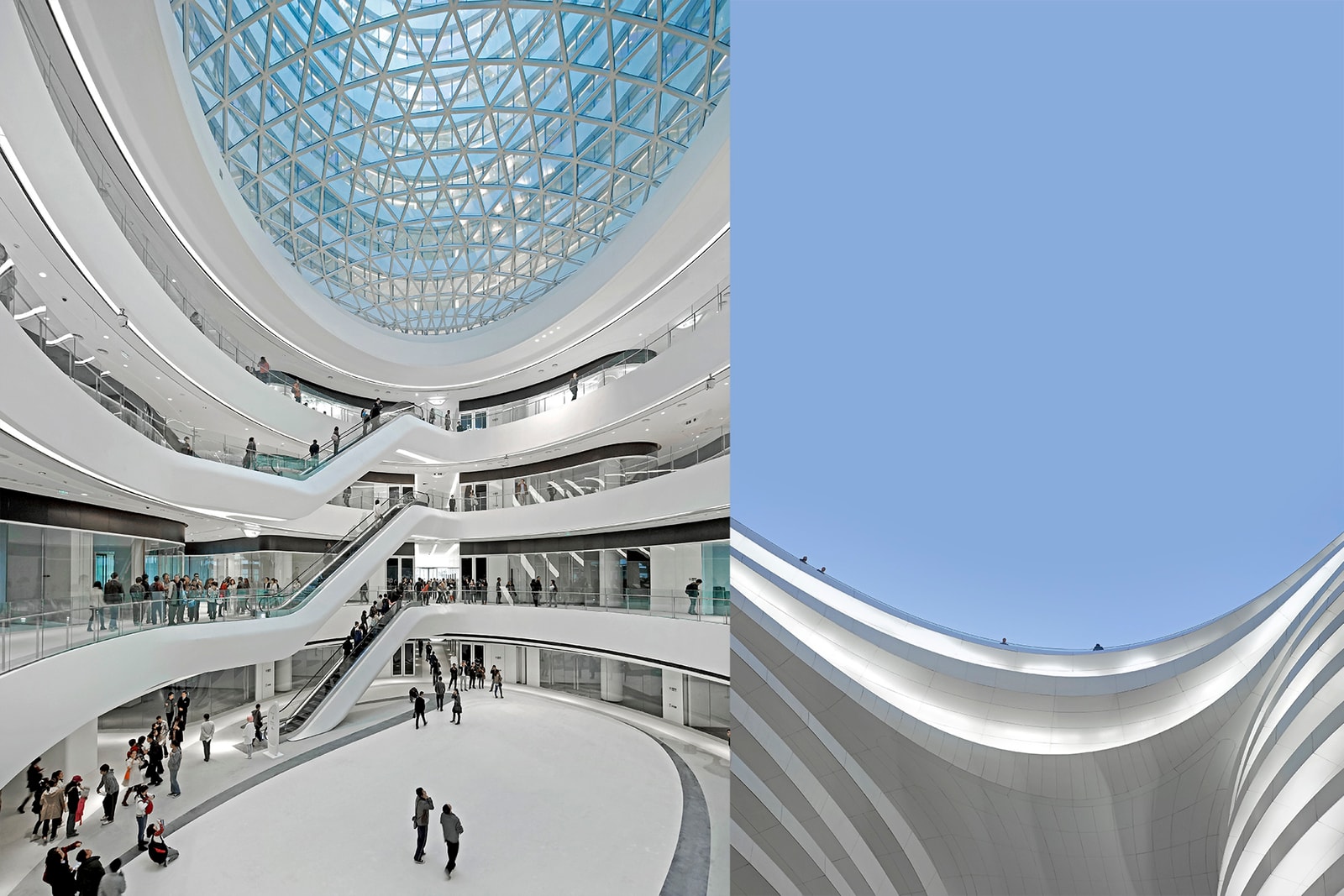 The philosophy behind Hadid's designs started with the most basic and fundamental consideration – the relationship between the building and the people who will inhabit and interact with it. This human aspect, she believed, is the most important element of design. "Architecture is all about well-being – the creation of pleasant and stimulating settings for all aspects of life." With each project, Hadid looked to push the boundaries of the building's purpose, researching new ways in which people can use the space. This is evident on the site of the BMW Central Building located in Leipzig, Germany. The state-of-the-art manufacturing plant is intentionally designed without boundaries so as to create a more connected and transparent working environment. The factory is built so that cars can move throughout the building along a singular track, seen by all the different departments in its different stages of production. This free-flowing interior structure helps repel segregation, and increase communication and collaboration between employees, in turn, promoting both efficiency and connectivity.
From interior to exterior, Hadid's design decisions were carefully calculated. In preparing for a project, Hadid and her team sought to fully understand the potential effect of the completed structure on the surrounding environment, both on a geographic and social level. She stressed the idea of "embedded-ness" which referred to the building exhibiting a seamless spatial flow with the city and purposeful connection with physical landscape – the Pierresvives building located in Montpellier, France embodies this connection beautifully. The government building, marked by its distinct fluid lines, has become the center for the local community. The design physically combines the three highly contrasted institutions – the archives, library and sports department – into one stunning enclosure, masterfully merged, yet still distinctly separate. In an area where a large percentage of the population lives in government-assisted housing, the building is designed specifically to connect its residents. Hadid proclaimed the positive impact of her building, "It has become the main civic space and anchor to the local community – integrating these residents with the rest of the city to become the centerpiece of a new eco-city of about 900 homes."
1 of 2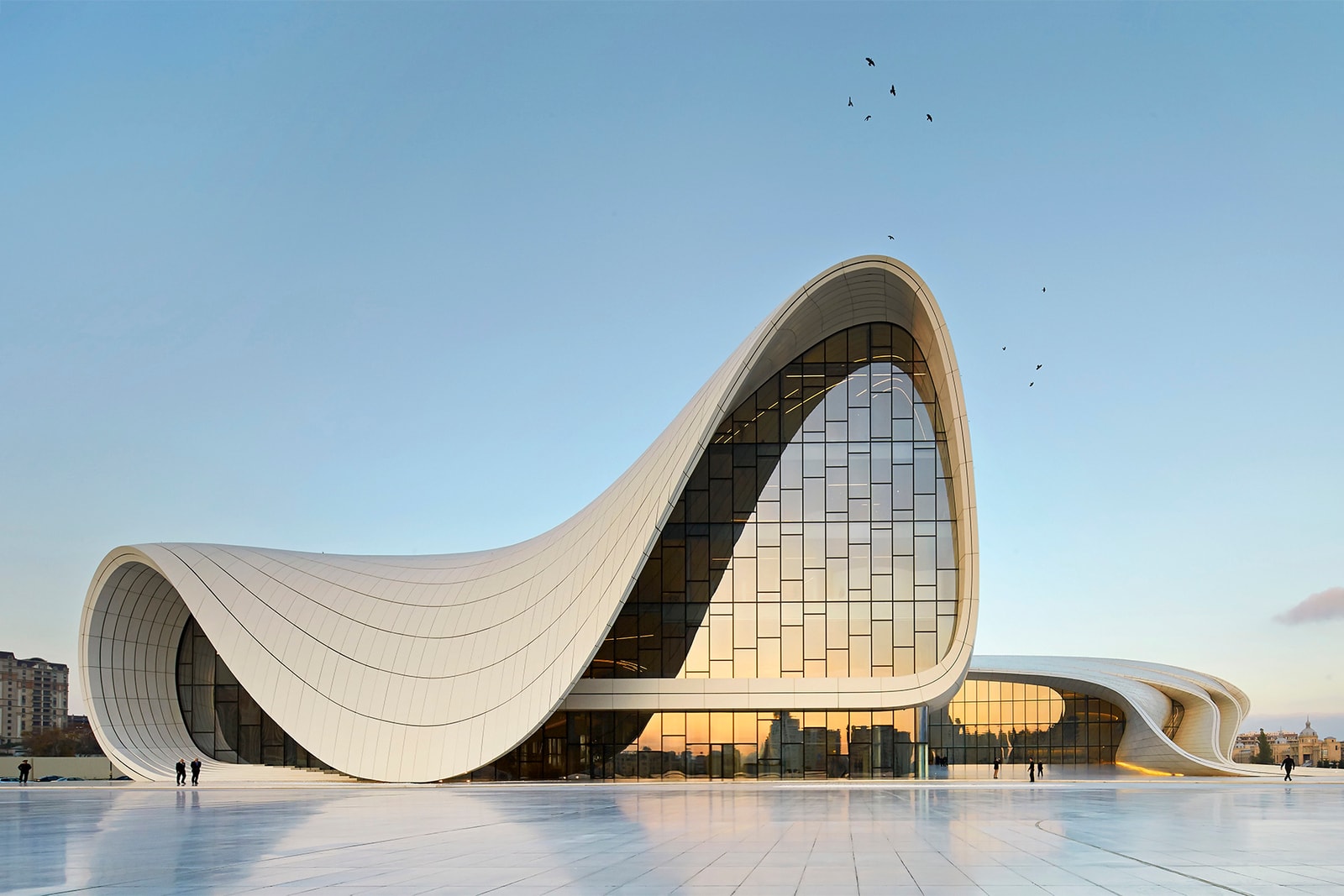 2 of 2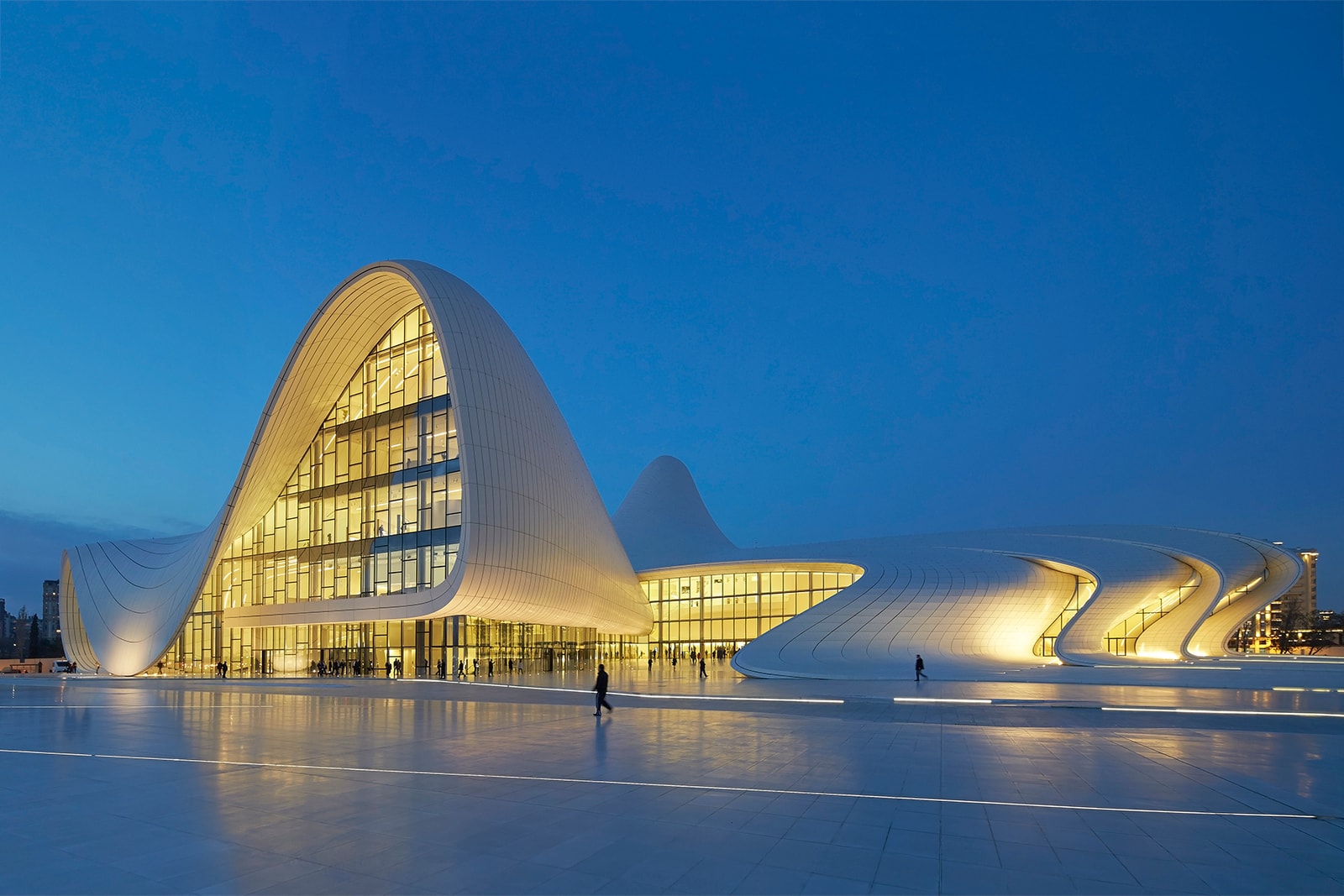 As the impact of Hadid's fully realized buildings is evident, it was her entire process and overarching methodology that gave her work even greater significance on a wider scale. She believed in the power of architecture and its ability to help solve some of our generation's most pressing issues. An architect of over 30 years, she believed that "architects now have the skills and tools to address these critical issues, and many communities around the world are committed to resolving them." Hadid's genuine concern and feelings of obligation towards the well-being of our current and future society was clear as she explained the power of architecture and urbanism as being able to "assist in the reorganization of living patterns so that everyone can contribute to a more ecologically and socially sustainable society." Hadid took this socially conscious spirit with her through every step of her process from designing to physical production.
In regards to design, the "queen of the curve" was deliberate with her decisions. When she spoke about her patented aesthetic of bold, flowing curves, she introduced the idea of fluid space – a concept inspired by the relationship between science and nature, and its connection when creating environments. When asked why there were no straight lines or 90-degree angles in her work, she responded with self-evident truth: "Life is not made in a grid. If you think of a natural landscape, it's not even or regular – but people go to these places and think it's very natural, very relaxing. We think that one can do that in architecture and design."
1 of 2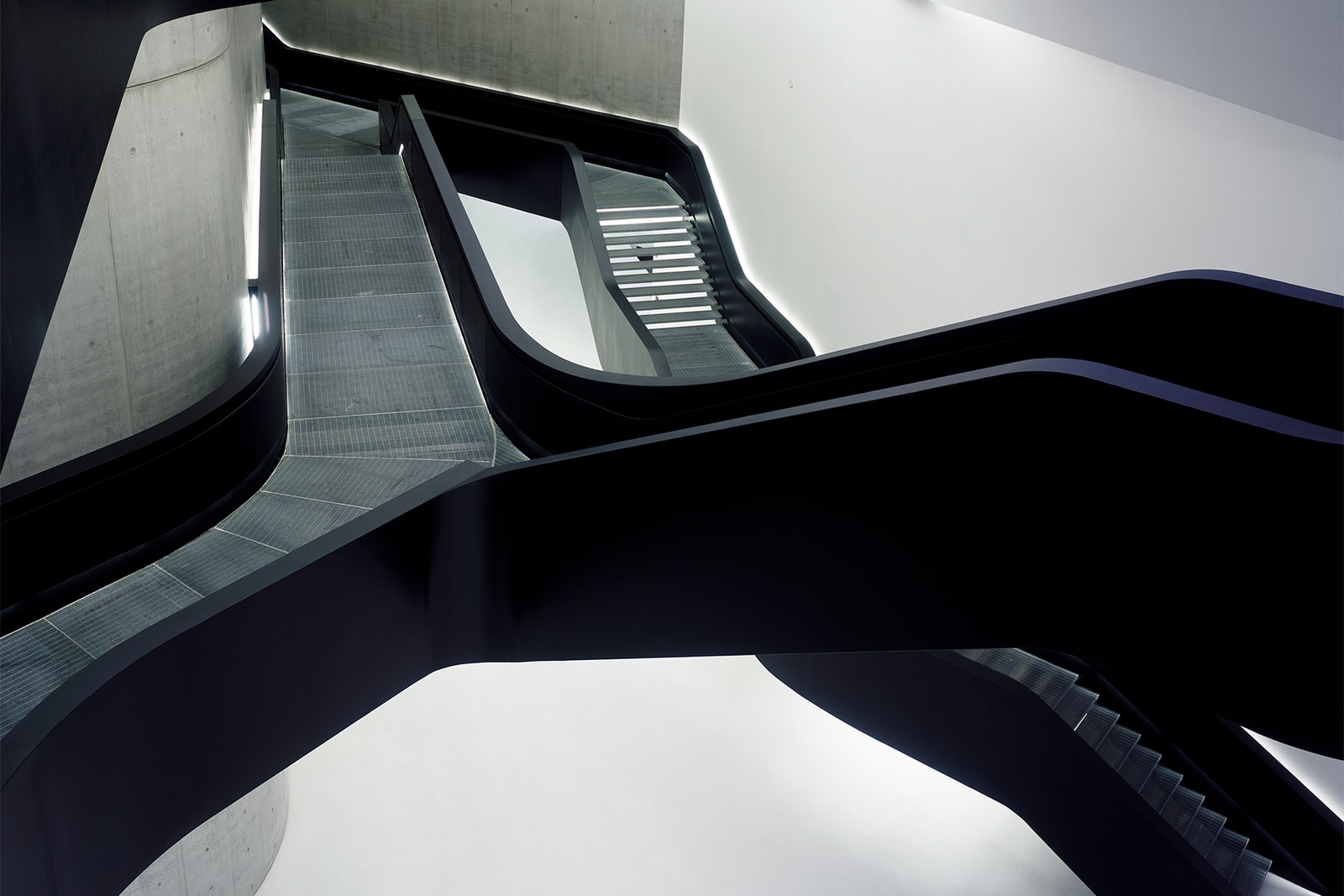 2 of 2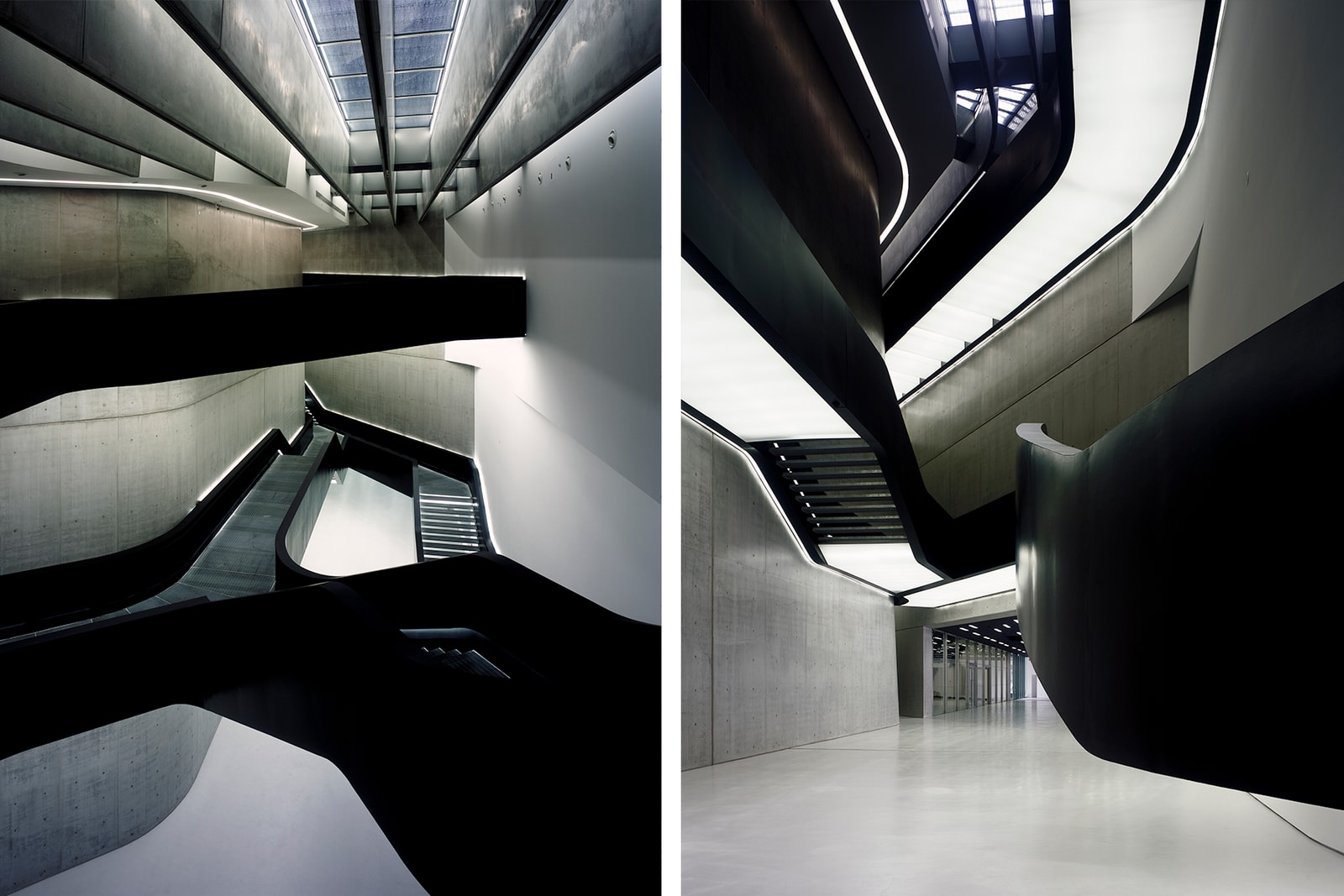 Every decision was clearly thought out, every concept was highly researched. This investigative approach remained consistent in her methods of production. Hadid considered "ecological issues and social disparity" the key challenges of our generation, and believed architecture offers a viable solution. She took this sentiment into the field, citing her research into new materials, design techniques and methods of construction as an avenue to bring about significant environmental benefits. As buildings inhabit much of the Earth's landmass, this continued research conducted by Zaha Hadid Architects not only improves the overall production process of their own several hundred projects, but also promotes sustainable building habits and eco-conscious materials to the rest of the architectural world.
The impact of the famed architect reached beyond a singular realm. As a designer, Hadid ventured into fashion, furniture and jewelry with the same progressive mentality. Clearly apparent in her edgy silhouette for United Nude, many of the same principles of design carry over to fashion. But the interdisciplinary designer pointed out the major difference between fashion and architecture is speed of production – this allows for more opportunity to experiment and discover the different techniques used in design and manufacturing. It is exactly this hyper-conscious attitude that inspired other innovative minds, leading to collaborations with fashion icons Karl Lagerfeld and Pharrell Williams.
1 of 3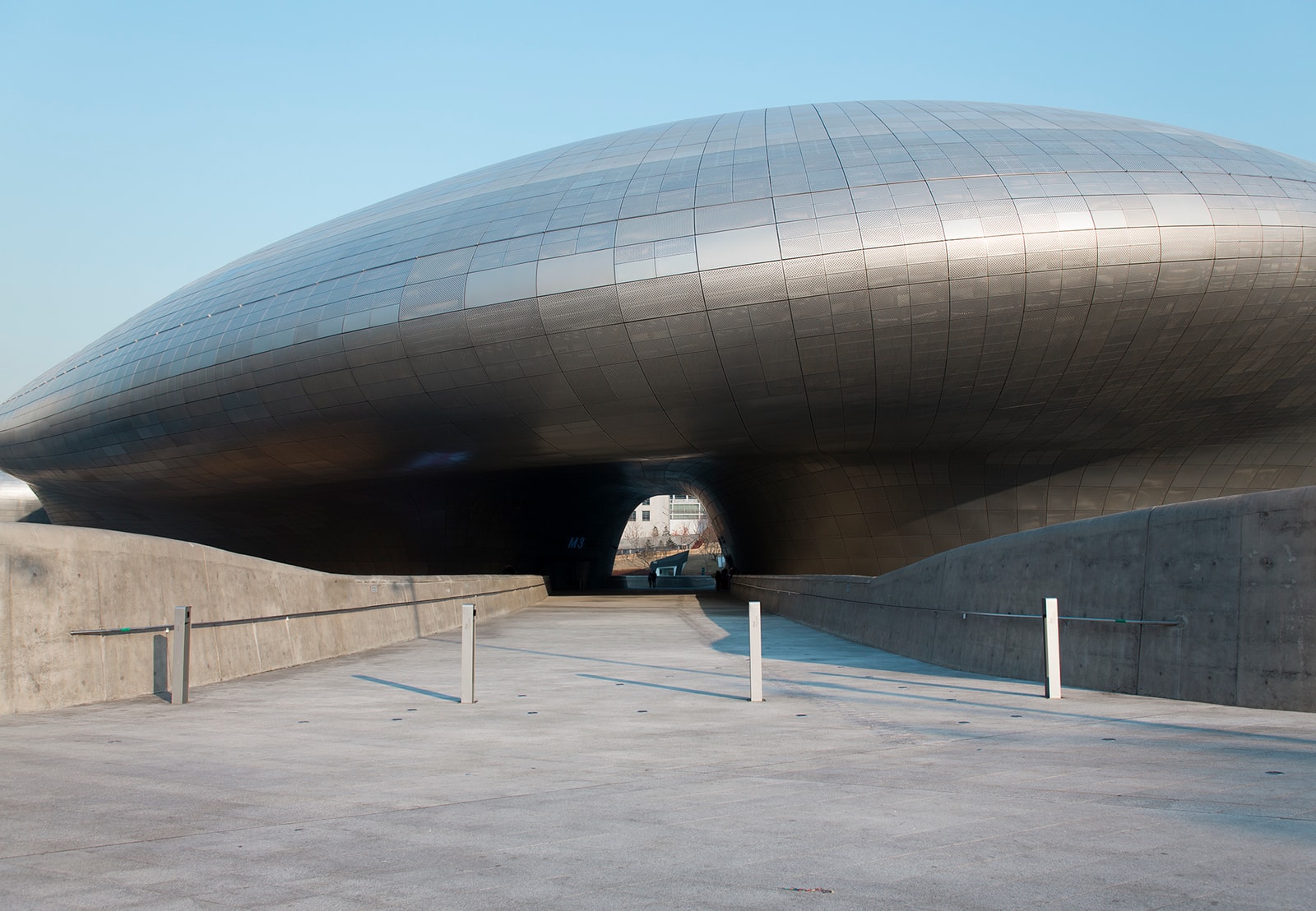 2 of 3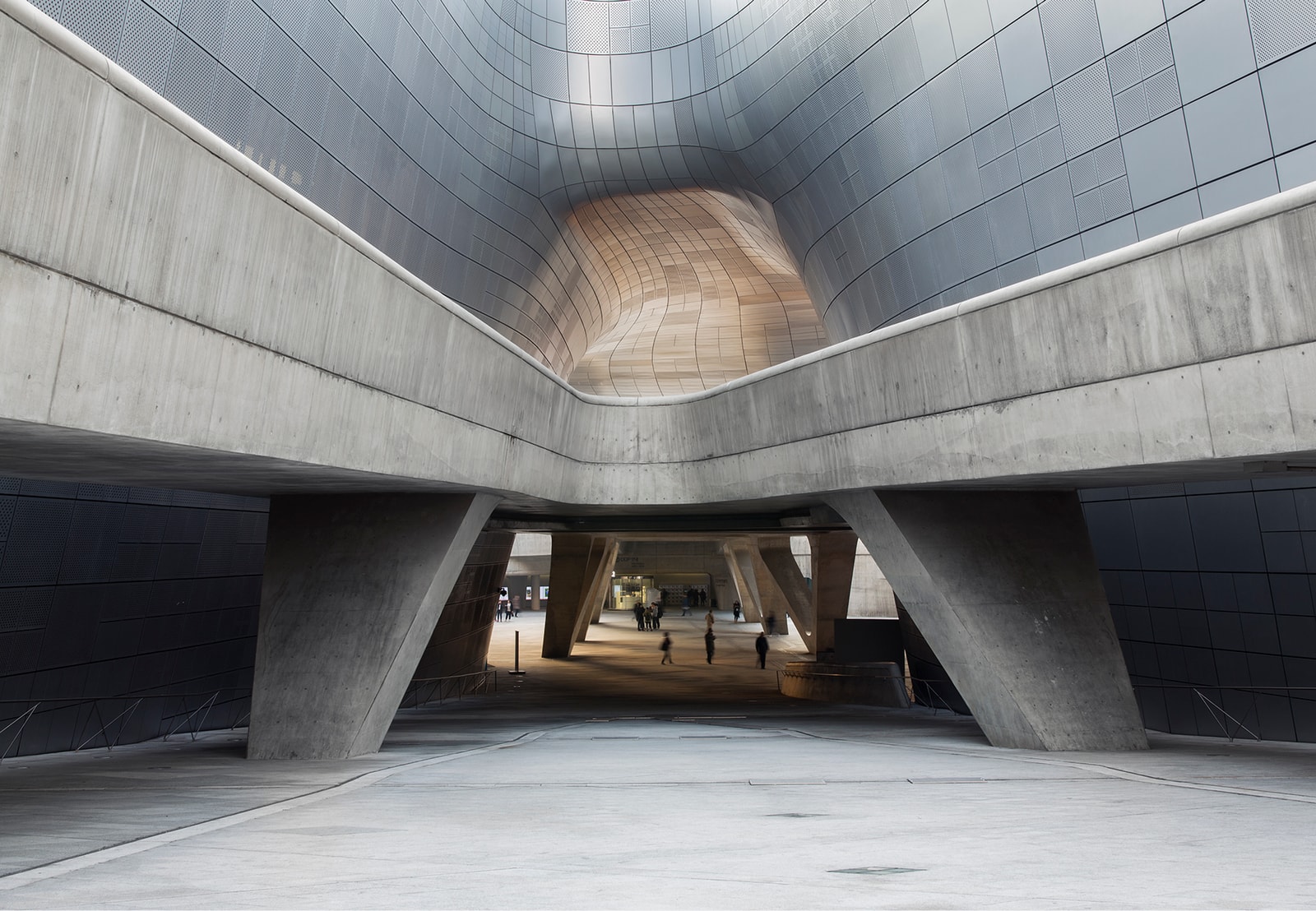 3 of 3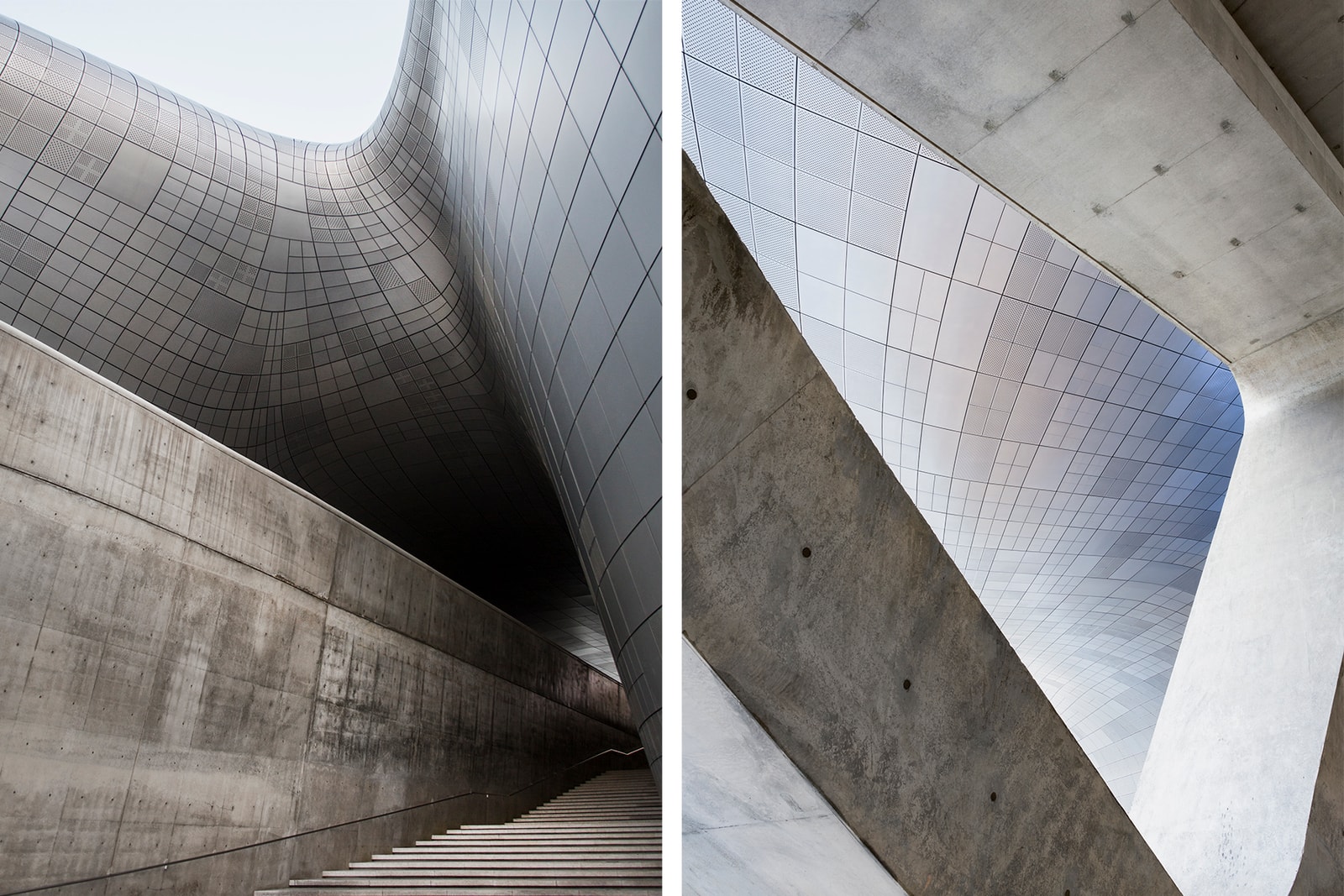 As Hadid stated herself, architects have the tools and the skills to positively impact the world on so many levels, and the 2004 Pritzker Architecture Prize winner did just that. As she continued to examine the different layers of architecture – pushing for progress in building engagement and integration, and achieving new developments in technology and methods along the way, Hadid's impact and lasting impression on the architectural world is clear. It is the full reach of her impact on society and the world itself that is yet to be fully realized.