Not Your Usual Entrepreneur: The Business and Success of Tyler, The Creator
Tyler talks creativity, true grit and what goes on behind the curtains of his brand.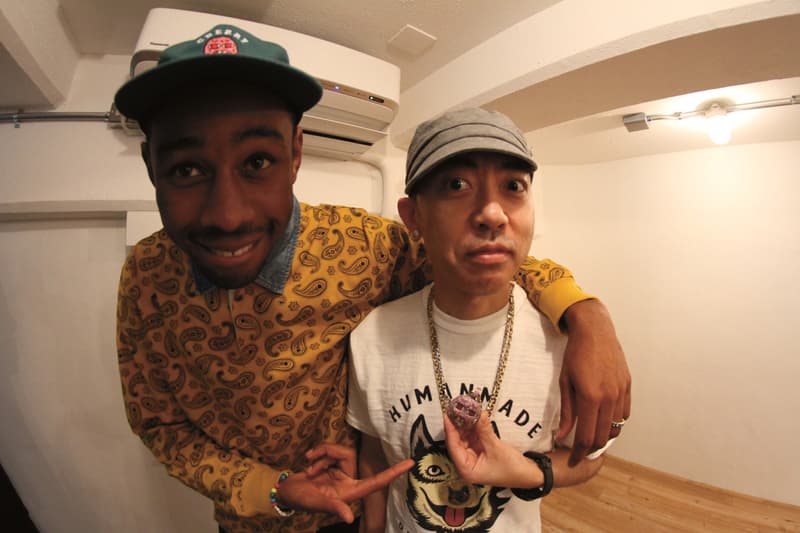 1 of 3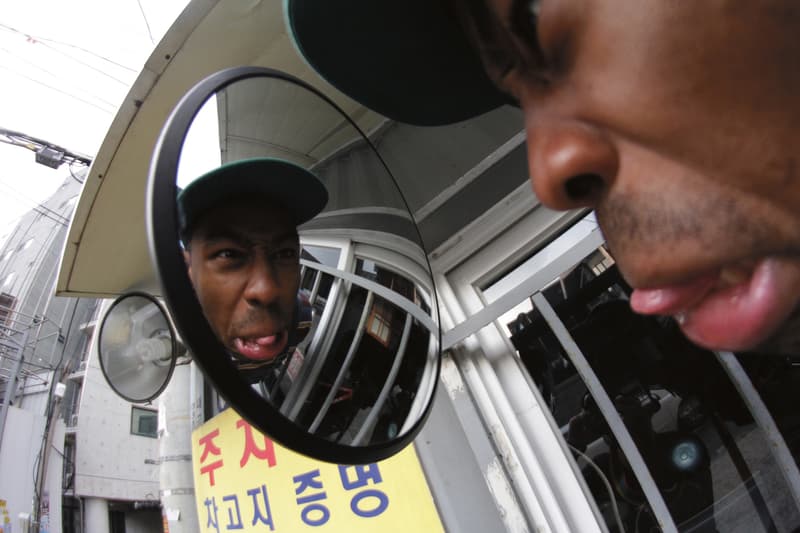 2 of 3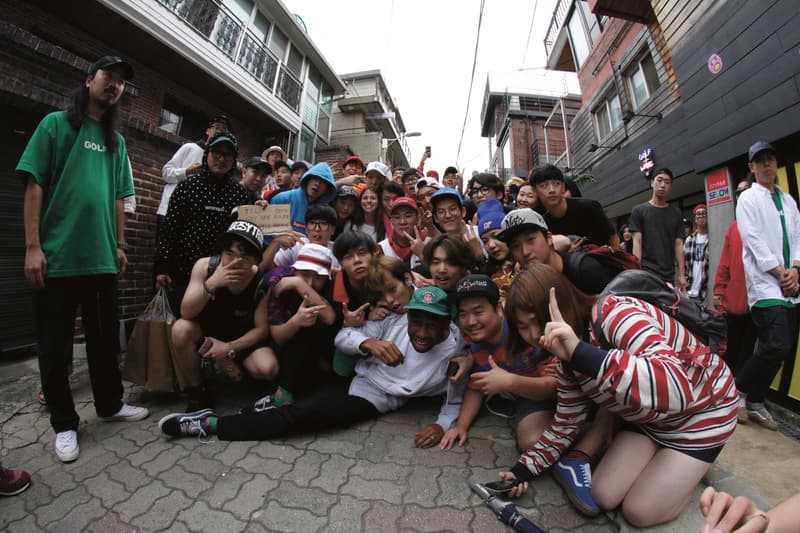 3 of 3
Having known Tyler, The Creator pre-Goblin era, ever since we found him yelling at kids on our forum and the comments section on our music-orientated site HYPETRAK, we're fortunate to have watched his career blossom from a rapper to a celebrity personality, a fashion designer and brand owner, a director, publisher, media organizer, and an all-around influencer on not just the youth, but his peers and even predecessors; you'll be hard-pressed to find anyone in the music industry young and old that hasn't seen or have heard of the renown Tyler, The Creator. Born Tyler Gregory Okonma, the 24-year-old built his empire within his home of Southern California, but has amassed recognition on all creative fields that he has accomplished the world over. These include not only his personal musical persona, but also the music collective he's a part of, Odd Future, his fashion brand Golf Wang, his music festival Camp Flog Gnaw Carnival, and practically everything else that he's created or is associated with. In essence, Tyler has conceived a one stop shop with multiple platforms of entertainment and creativity for his family and friends first, followed by the masses, all of which relate in some way to the down-to-earth approach associated with everything Tyler.
It is then without doubt that The Creator is as by the word's definition, an entrepreneur. The long list of achievements as stated above is a testament to that, which is why we wanted to shine some light on the business side of what he does, as opposed to the limelight he tends to bask in. In the midst of preparing for this year's upcoming Camp Flog Gnaw, Tyler was probably forced by his management to sit down and answer our questions about what it really takes to conceptualize, execute and manage so many avenues of creativity, in the hopes of understanding the true grit and work of what goes on behind the curtains.
I only surround myself with people who dream and want the best for themselves.
Was music the first creative aspiration you had, with your other ventures (fashion, television, record label, etc.) following after that success? Or was there always a bigger picture from the get go?
Since the start I've always had a big vision. The way my brain has worked since I was a child, everything fed into the other thing. The shirt reflected the song, the lyrics might stem from a joke – it's all a spider web. But I can say that music is and will always be the most important one.
Who would you name as responsible for truly keeping you motivated to branch out and do different things?
Myself. I remember being 14 years old drawing on printer paper then scanning it, then printing it on iron-on sheets, and putting it on blank Pro Club tees just to look at it. It was something to look forward to, and kept me busy and out of trouble. I was always a curious child, trying things and asking questions. That allowed me to learn all types of things and get good at all the things I had a passion for. Adult Swim and Comedy Central was something I watched religiously growing up, so naturally I wondered, 'What if I had a show on these channels?' All the guys I idolized were in different worlds, so I was being influenced from different avenues at a young age. Eighth grade I was making beats, rapping, in drama club, making shirts, learning drums, all the while being the class clown. As I got older I learned how to sort of focus on each one of those things until something good came out of it.
What about the people that had a major role in the actual process? Can you name the important ones and tell us how they were involved?
My whole team. Trusting the idea is the most important part, figuring it out is second, then we actually do it. But since day one, my friends trusting my ideas is what really made them come to life, 'cause I had some type of support. A friend of mine named Arcy can tell you about my horrible clothing designs from when I was 15… 16, but at the time we loved them! And the cool part about that is, you can see traces of what I was trying to achieve back then in the Golf line now. Syd, Hodgy, the whole gang in the early days just trust me man. Earl, when I was like "yo, let's shoot this stupid video about a beat that's made out of us saying the actual sounds," he trusted me. Those guys were the only people that didn't judge me and allowed me to just be.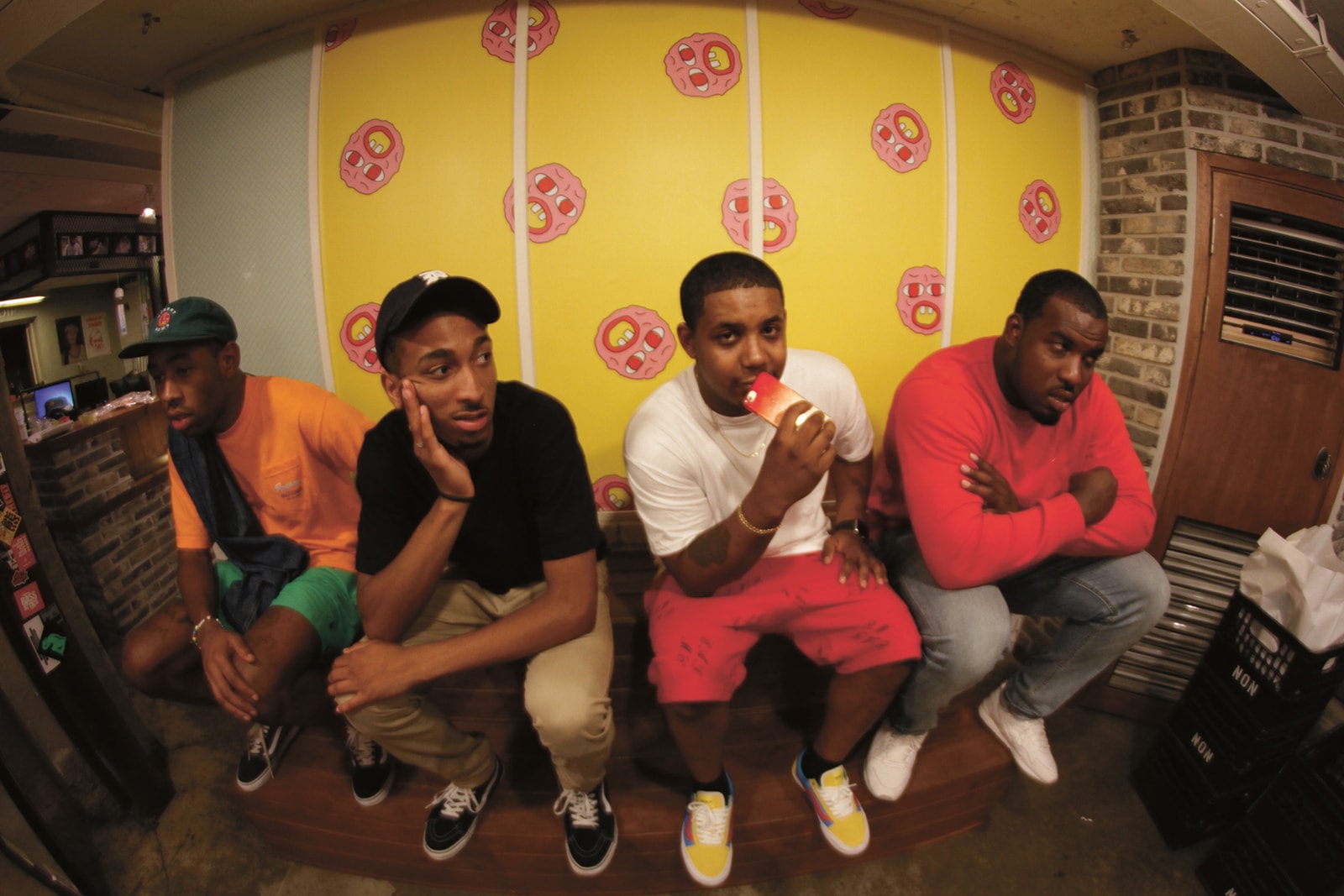 For all the different things you work on, what are the most challenging aspects of the business for you?
I guess getting people to give a fuck. Sometimes it feels like I do so much shit that it could get lost or just written off as nothing. But people seem to stay interested in whatever I'm doing, so I'm grateful.
What similarities are there in the creative process behind your work for Golf and your music releases?
Making what feels good! Right now I'm into the color match-up of purple and baby blue, and I know I'll be over it in the upcoming months, but as of right now it just looks good in my eyes, so the new season will have a lot of that. I say that just to say it's like a time capsule – just like an album. My early albums were time capsules of how I was feeling at the time and the style of sounds I was into at that moment. That answers any questions of why all my albums have a different tone; same could be said for the Golf line. I know some people who's not gonna like this new season and vice versa. You have to make things that you like at that time, because it's honest and in the future, it's gonna be a beautiful thing to look back and say 'wow, why did we make that?' Or 'why can't we make shit like that again?' I'm just happy to be in a place where I make a bunch of stuff that I want to wear, and it's people who think it looks cool too. Especially where fashion is now, striped shirts and bright colors isn't really considered 'cool,' but fuck it. If you like it, you like it, and that's how I approach everything I do. It's made for my pleasure and personal taste.
What do your friends/team say about all the different ventures, other than the obvious support?
I don't know, I'm not with them when they talk shit about me.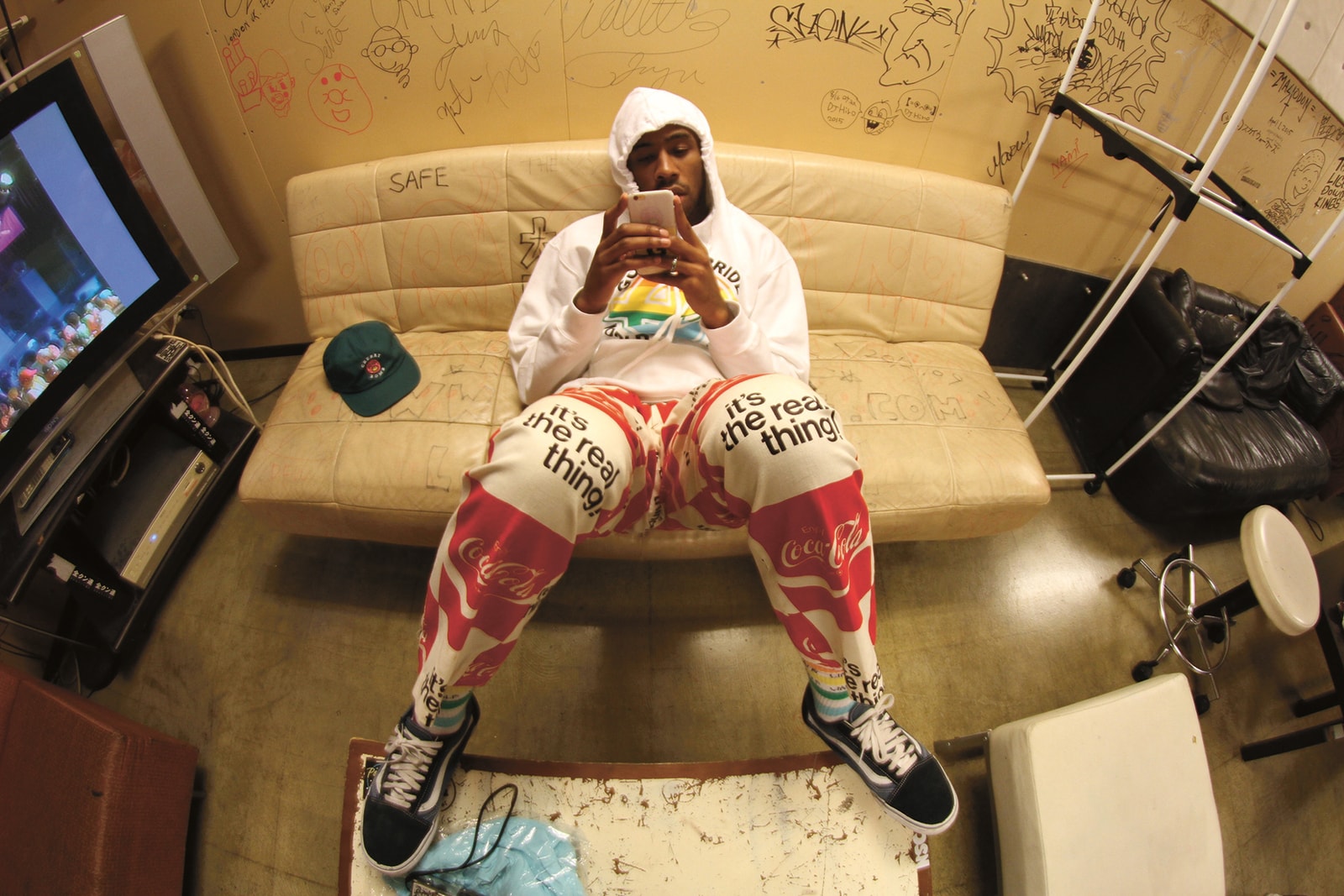 Do you aim to inspire them to do the same for themselves? How so?
I hope I do! That's what my last album was about, being the best they can, following those dreams that they have and saying fuck everyone else. It might sound corny, but until you are on the other side of that fence, I feel like you can't really understand why I like saying shit like 'find your wings.' I only surround myself with people who dream and want the best for themselves. Most of the time they inspire me to get on my shit and work harder. For example, Clancy isn't a 20-year-old kid, he's a 40-year-old father, so he can't walk around in allover print and stripes all day. Based on that, I've made simple shirts that just have our classic logo on the left chest. Simple things like that allow people who don't live in the Golf Wang bubble to wear the items, and when they do, it only makes me want to continue to make things for other people I give a fuck about. I love when older women wear scarves, so I decided to make a scarf this season just to see an older black lady in it. Seeing that could spark something in my head and the next thing you know, I could have a womenswear line that makes glasses and purses and Goyard trunks with our cat logo on it. But one step at a time.
Speaking of Golf, can you describe the experience you had when your first ever collection hit the retailers?
Well, my first release was just only on the website, which was only a handful of shirts. Then I started making crewnecks and random button-ups just to see what they would come out like. One of the most sought-after items would have to be the cloud button-up and the Lucas hoodie from that season. For one season we tried to sell to stores, but the distributor and I had different goals so I pulled everything out of the stores and kept it on my website only. It's been that way for two years now. Sometimes things sell out in 10 seconds, sometimes they don't at all. To this day, the fact that people fuck with the brand is still amazing to me and it only makes me want to make it better – 'better' meaning different stuff, making sure the quality is good, putting 100 percent into everything. Every time I get word that something sold out, I legit smile. I hope I never lose that.
What about when the first episode of Loiter Squad aired?
That was nuts. We were 20 years old and couldn't believe that our dumb high school jokes were being made into a TV show. I remember all of us being crowded around a TV at Clancy's house feeling like we were living in an alternate universe. Three successful seasons still doesn't seem real. Loiter Squad opened so many doors for us, but the biggest door was us spending a lot of that money at Go Kart World.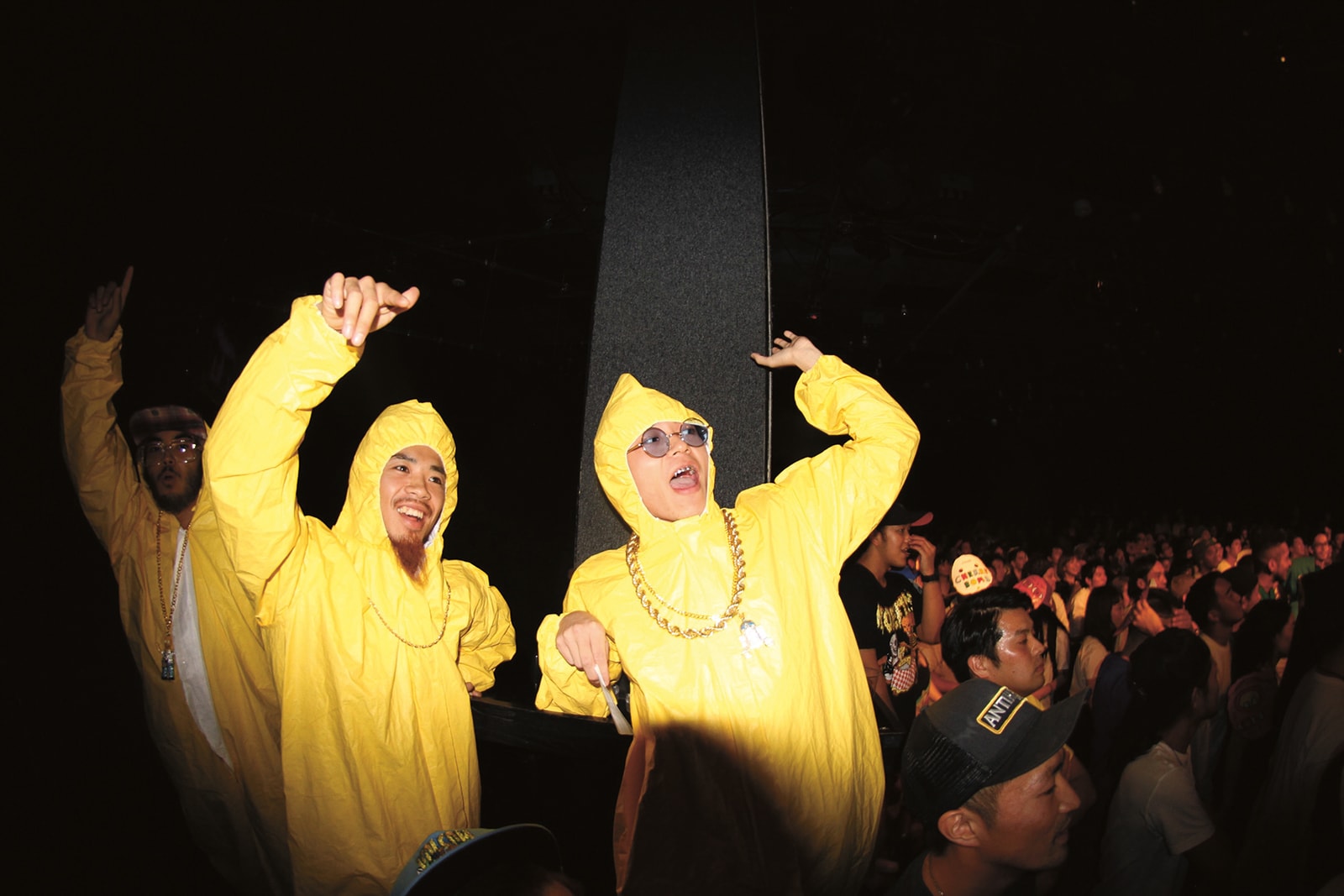 What are some of the other notable experiences of success for you?
This might sound childish, but having a full-size trampoline in my room was such a moment for me. Not many people have living rooms big enough for that, so to have that in my bedroom with a shitload more space made me feel really good, especially knowing where I came from. Since day one, I always said when I would 'make it' I'm gonna get a bed, trampoline, pool, mini ramp, and an Xbox. I've gotten all of that and more. When things like that work out, you get this sense of optimism and start to trust your ideas even more… And the carnival! Four years rolling! This year we tripled our first day sales in a couple of hours! That had me so fucked up man, like, people want to come to the carnival! This was just an idea we had in 2011 for the Goblin release – shut down Fairfax and throw a mini carnival. But after getting the permit denied we said fuck it and turned it into a thing. Now we are four years strong. So to anyone reading this, if they tell you no, you grab your dick and piss the word yes all over their face. Don't let anyone stop you from getting that idea you have out, because that can really change some shit.
Are there any upcoming ventures that we can expect from you and/or the squad?
Why the fuck would I tell you that? So you can get your hopes up, make up a narrative in your head so when I deliver and it doesn't follow your story, you can be disappointed? Fuck you.
But…
To everyone, especially my young black n*****, you can do and be anything you want to be. Don't let these dream killers make you think any different. And when you do 'make it,' stunt on them niggas by letting them know they can do it too.