Discussing the Positive Vibes Behind "Pink Beach" With Pharrell Williams
"We're just human beings bro. There's room under the sun for everyone."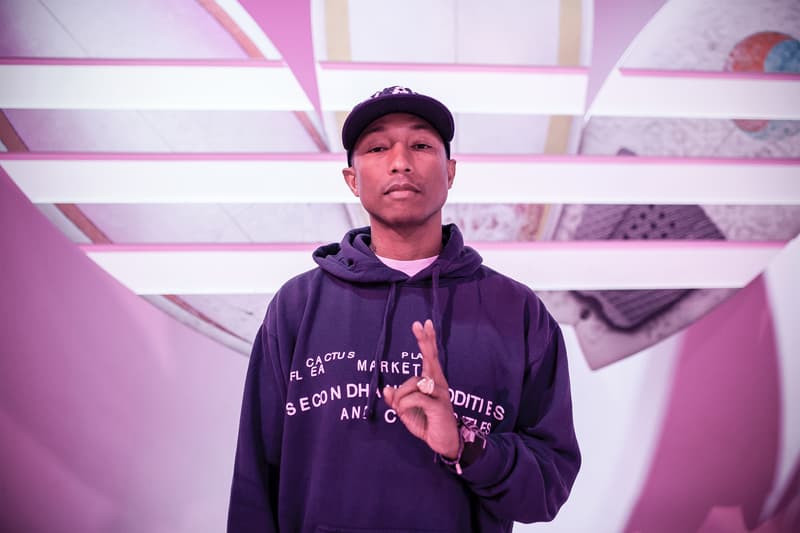 1 of 5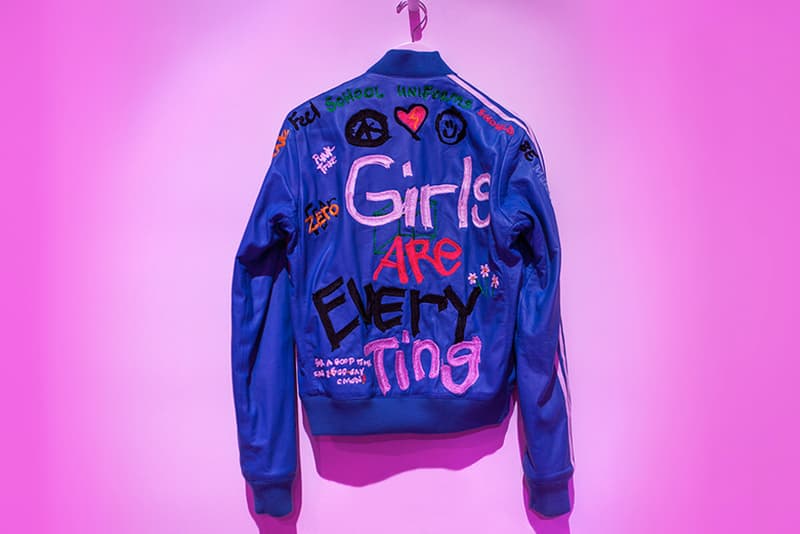 2 of 5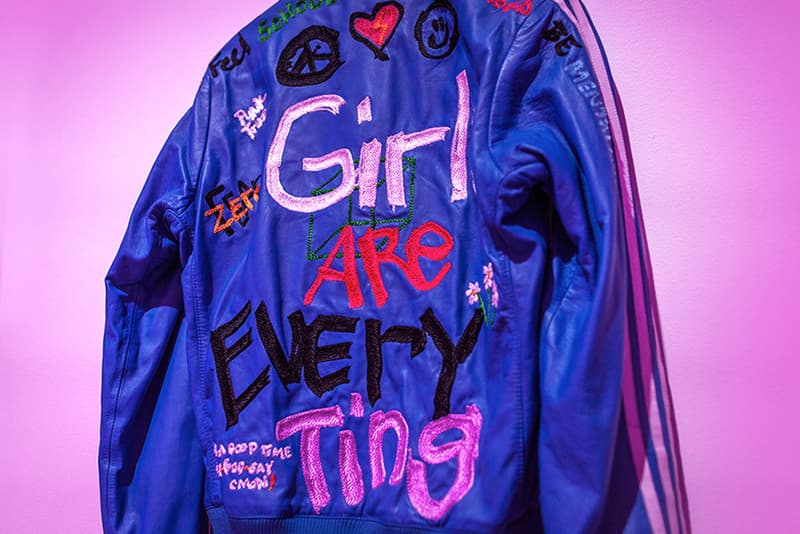 3 of 5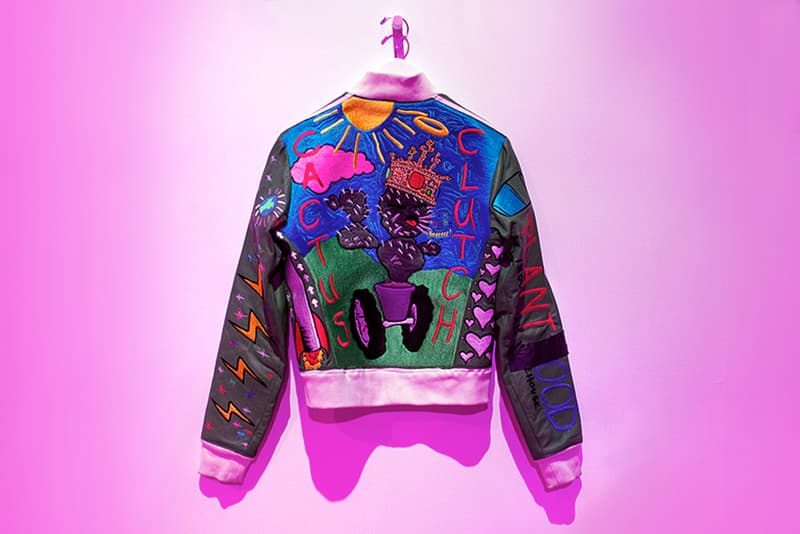 4 of 5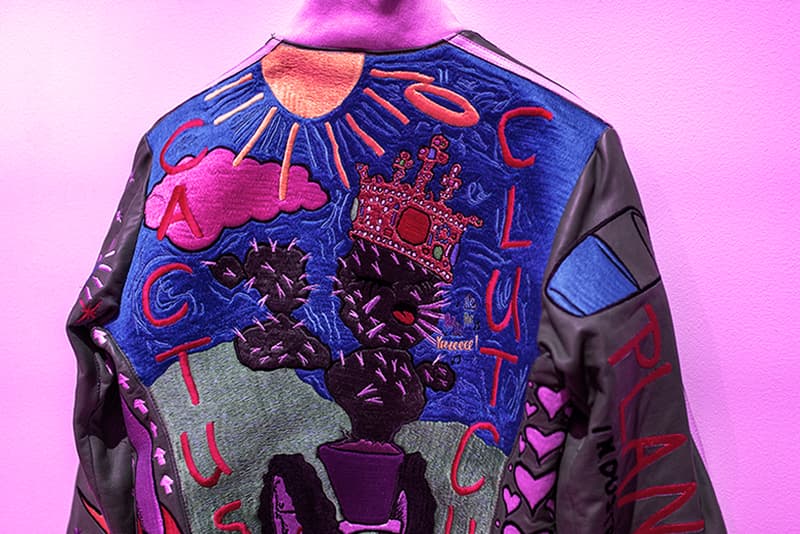 5 of 5
Earlier this month, Pharrell Williams released the fun and soulful "Pink Beach" collection for adidas Originals. According to creative director, Nic Galway, the collection comes from a very positive place in the artist's mind, wanting to connect people with good energy in a time where this seems to be increasingly difficult. In the spirit of positive island vibes, Pharrell threw a party in West Hollywood this past weekend to celebrate. To no one's surprise, the space looked like a dream; filled with shimmering pink sand, palm trees, and glowing pink clouds. We sat down with Pharrell to discuss where the idea of "Pink Beach" comes from, what it means, its influence on women streetwear and why it's fine to wear the other gender's clothing.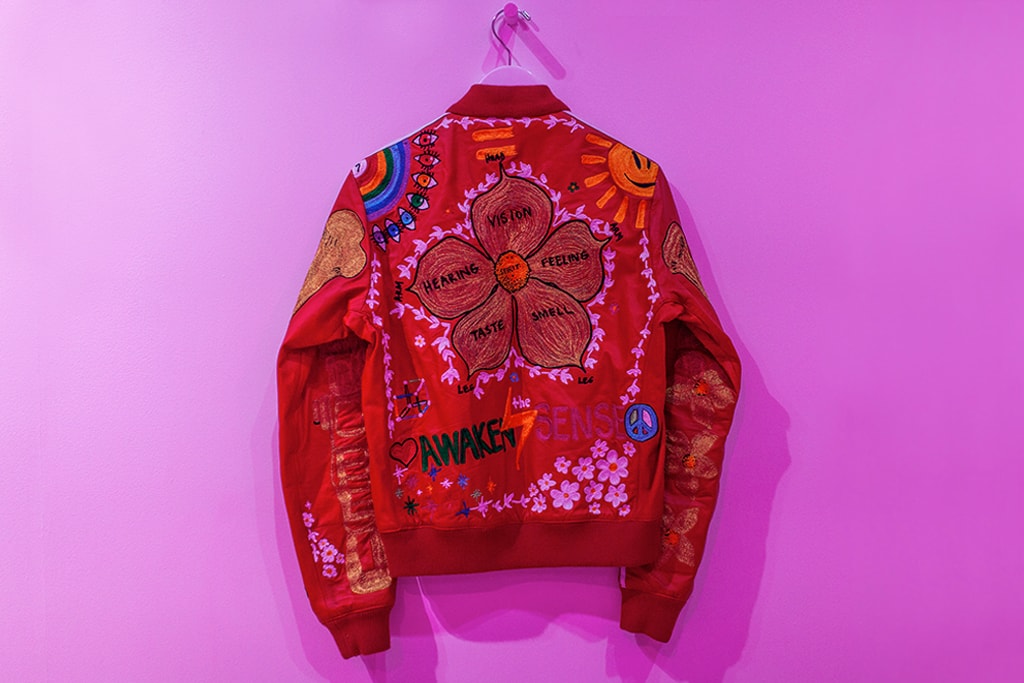 I was just speaking to Nic about your jackets on display and that being a sort of jumping off point for the collection and the ideas for Pink Beach. Can you discuss that a little bit?
Yeah, the ideas of this collection are a bunch of things that I was thinking and feeling and things that were resonating with me at the time. So I just like drew them on a jacket and then I got the embroidery on top of everything that I drew and that was just still on my mind heavily at the time so we just started working on this collection then. So I put all of that stuff together with things I was feeling and it just became this recipe and it was like what if there was a physical destination for that elevation, that heightened frequency and that's where we got Pink Beach from. Essentially it's a place that's within everybody you know? It's a metaphor, Pink Beach is a metaphor for spirituality.
So that was the mindset for conceptually approaching the collection?
It was about the feeling that I wanted to get across, that's always my number one focus. It's the message.
Can you talk about your inspiration and drawing from island culture?
Well, it eventually became that, but it was really like the things that I think about. Like how to elevate myself and be better within myself, you know? Connecting to the core of who I am, my morals, my principles, what makes me tick, willpower, all of those things. We were just imagining what if that could be an actual place and if it was, it would definitely be an island, like a magical island. So that's really what that is and that's how the beach clothing in the collection came into play.
How would you say the Pink Beach collaboration differs from other collaborations you've done?
I mean each collection is just different because it's coming from a different place. This just happened to be about awakening. It started with self-reflection. All of it is based off of my drawings and the island culture that we wanted to capture, it just seemed appropriate for like Hawaiian tees and Hawaiian jerseys, it's just like a melding and a fusion of so many things… sports bras just all of the above.
Was there any challenges in the process along the way?
It was all coming from a place of things that I wanted to express so there was no real hardship in that. I'm grateful for the opportunity that adidas allows and they give me this platform to express myself and to work with them as well, I feel like what we do feels really good and there's always something uplifting in it.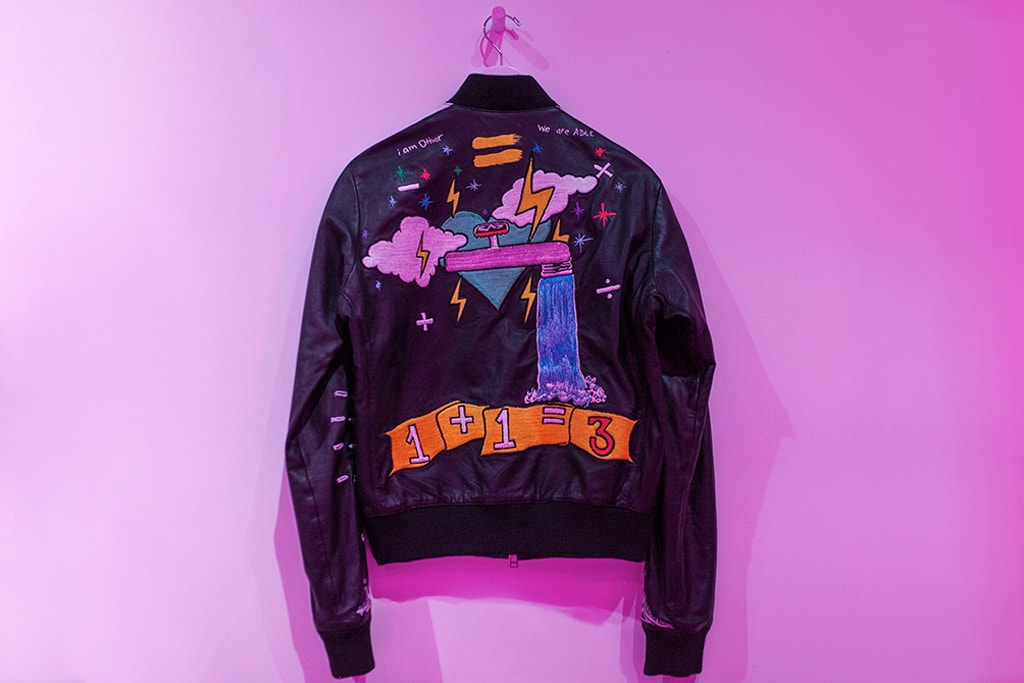 Can you talk about how your relationship with adidas has evolved and the creative freedom you likely have to operate?
It's amazing, I don't know another brand that just gives us the room and the support to continue to grow within ourselves and to create platforms for other people to come and be creative as well. I don't know any other brands that open their doors and provide the canvas and platform in the way adidas does.
You did men's and women's and even kids collections this time around. Can you discuss the strengthening women's presence in streetwear?
We're just human beings bro. There's room under the sun for everyone. Period.
Can you see any of the women's wear pieces resonating with men?
I wear certain things from Chanel, women's things, certain things from different women's brands. If it makes sense and I like it, I'll wear it. What we have with adidas is no different, if it works for you and you're a human being, it works for you. Most things, not everything obviously, but most things…