Levi's® Eureka Lab Taps Jay West for a Pop-Expressionist's Intrepretation of the Trucker Jacket
The Harlem artist treats America's most iconic denim as a wearable canvas.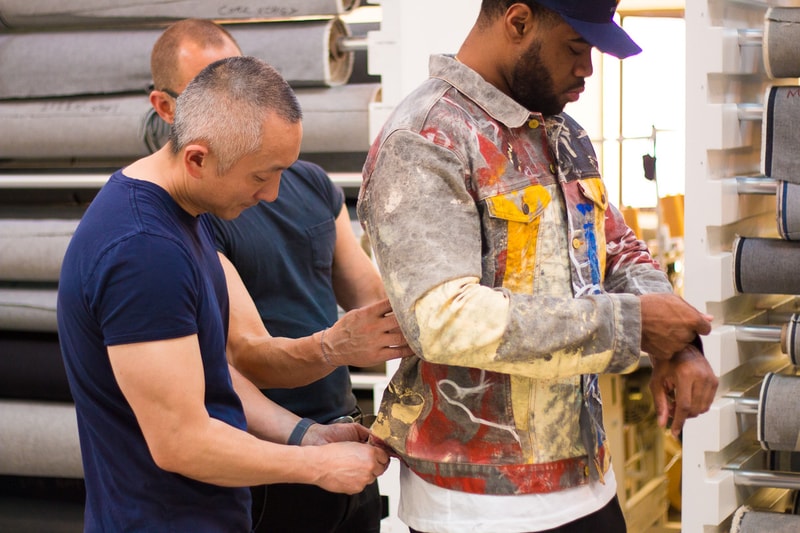 1 of 21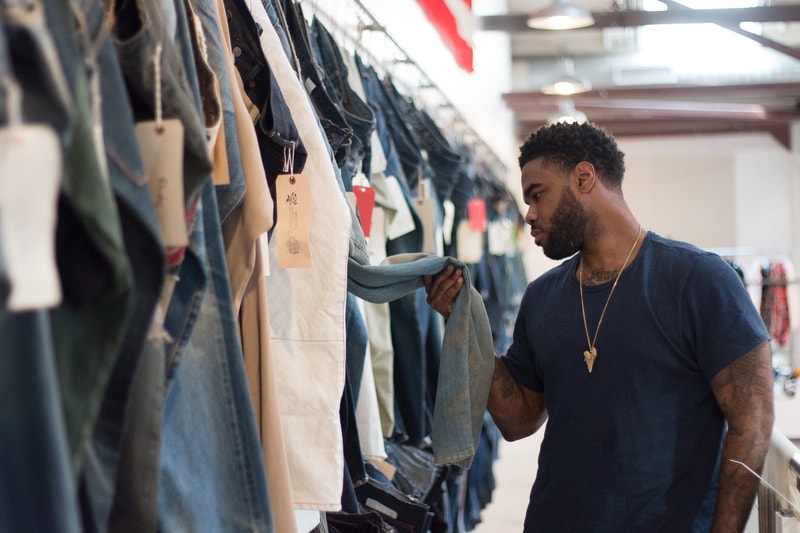 2 of 21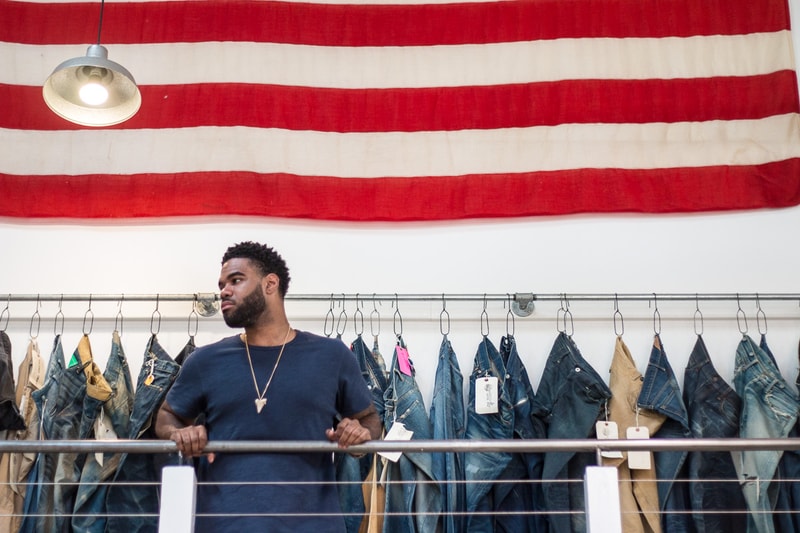 3 of 21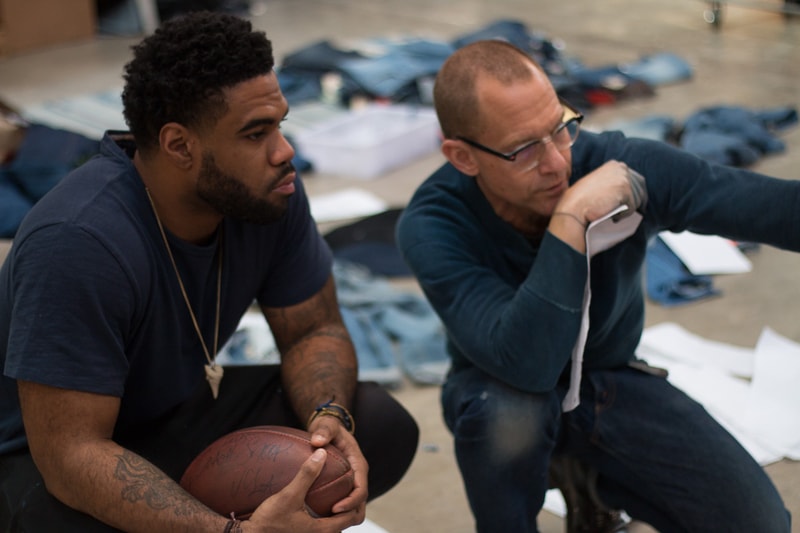 4 of 21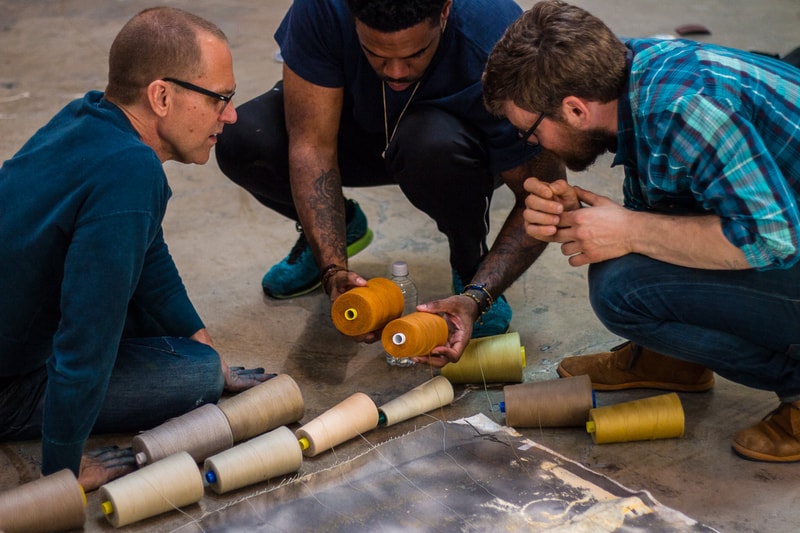 5 of 21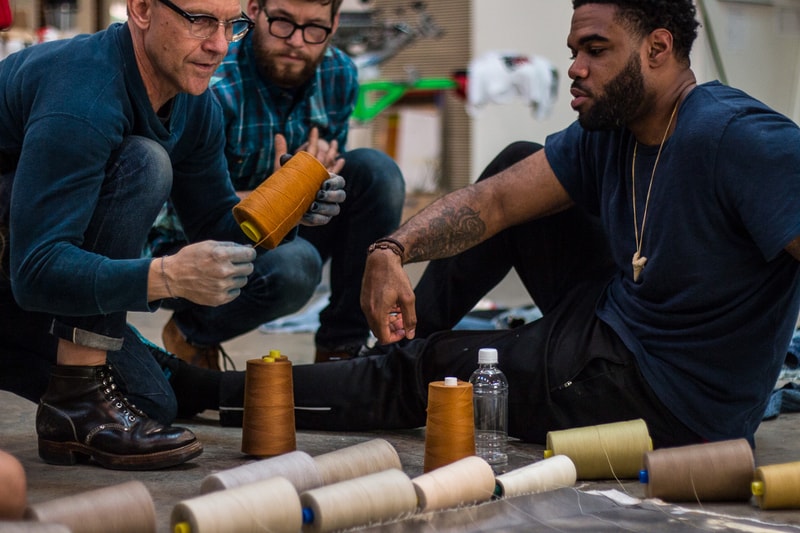 6 of 21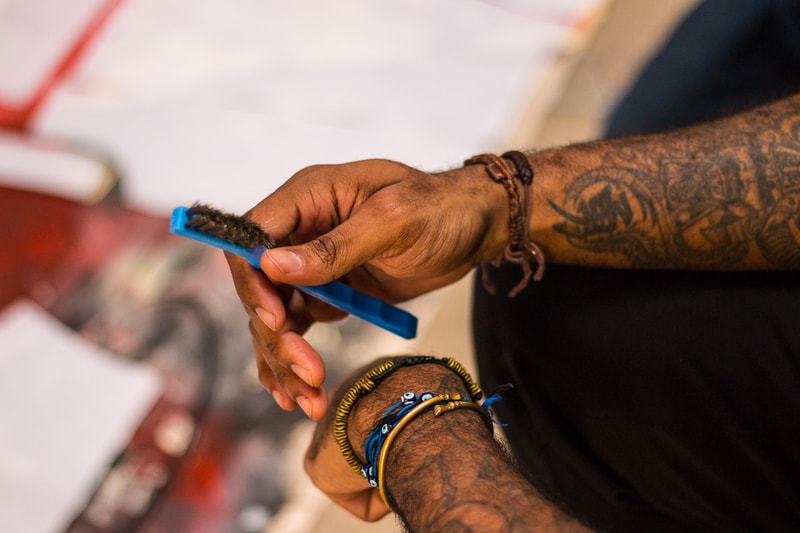 7 of 21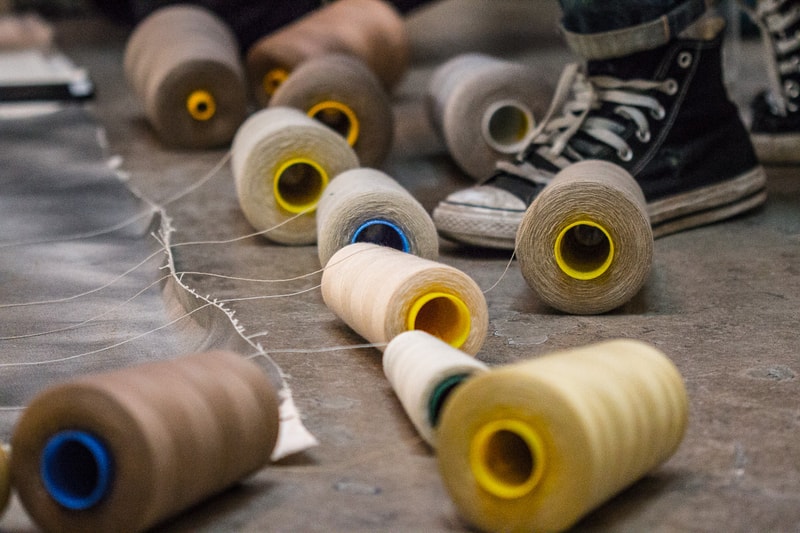 8 of 21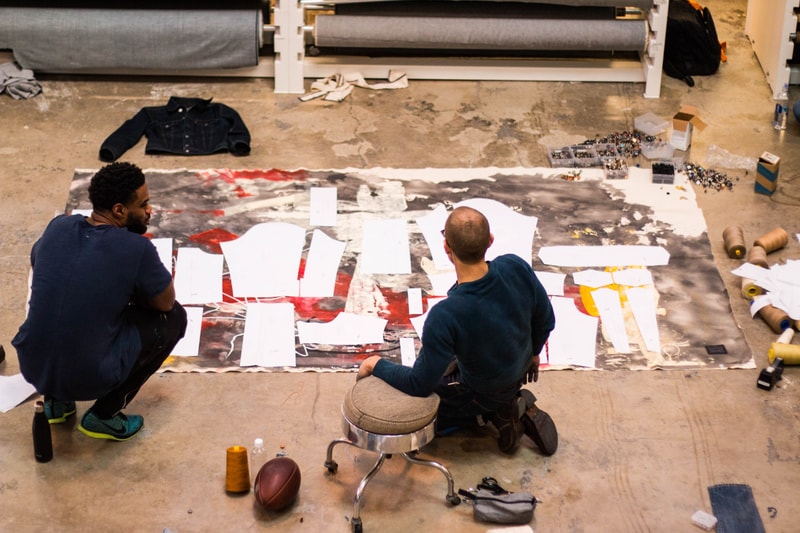 9 of 21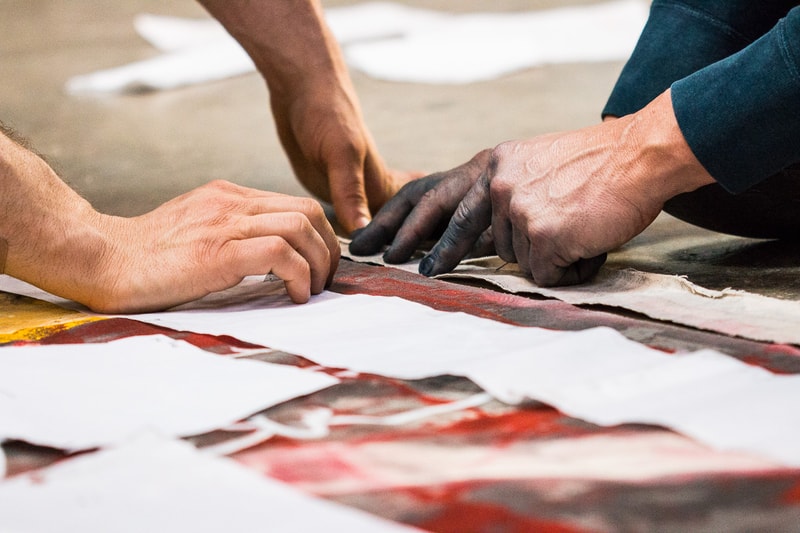 10 of 21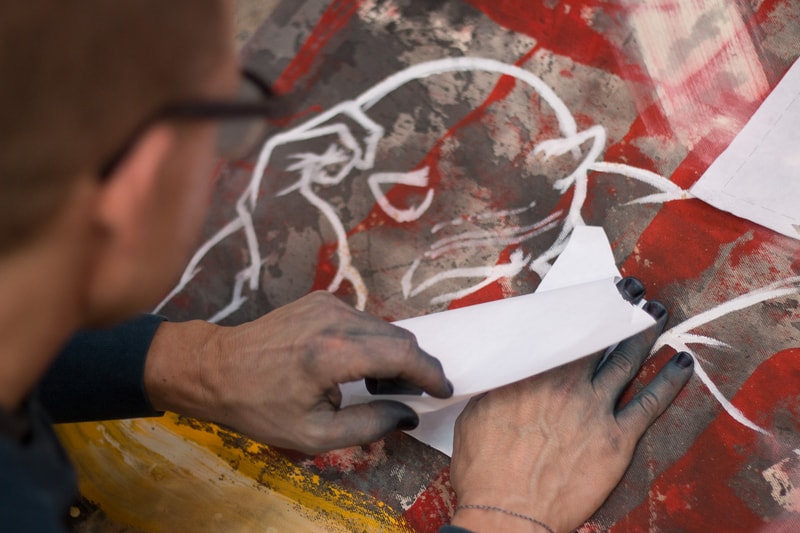 11 of 21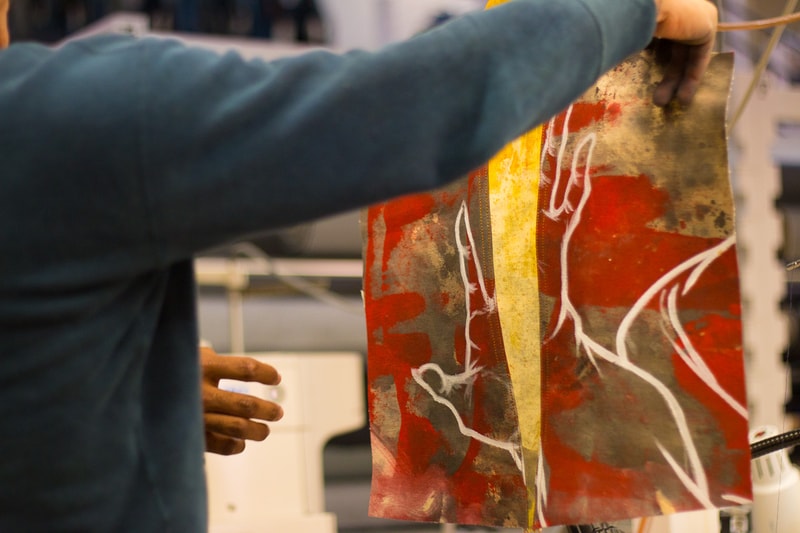 12 of 21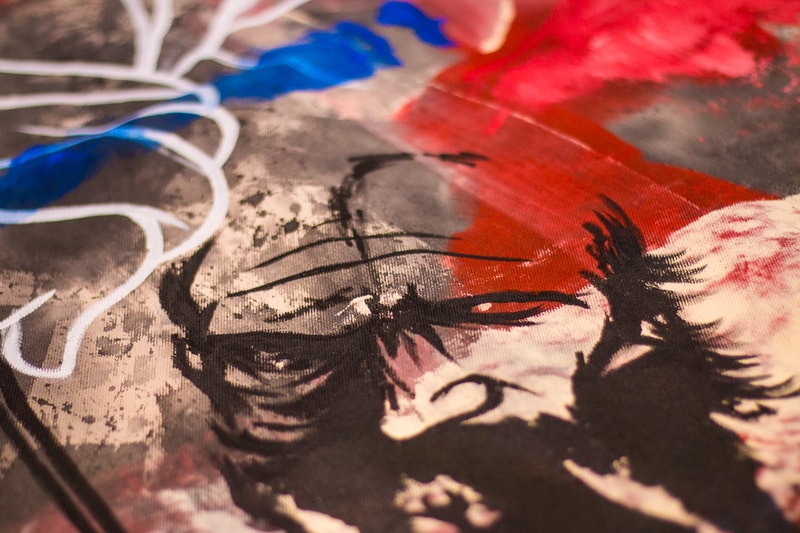 13 of 21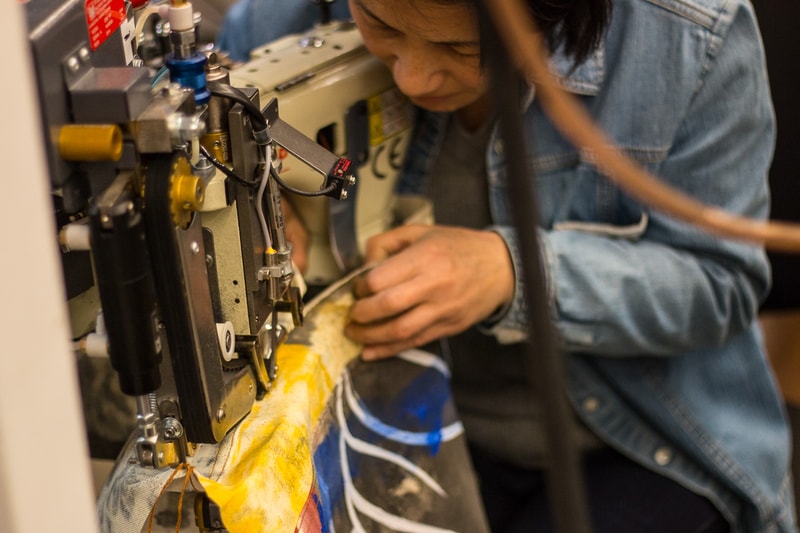 14 of 21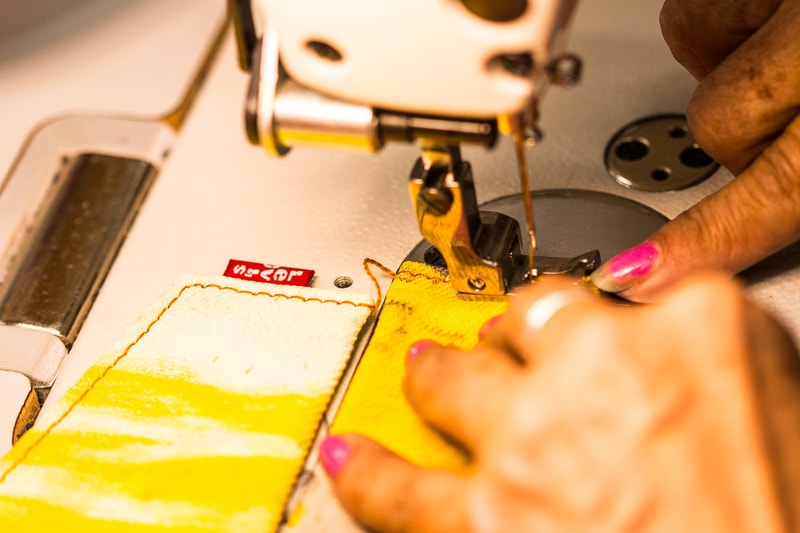 15 of 21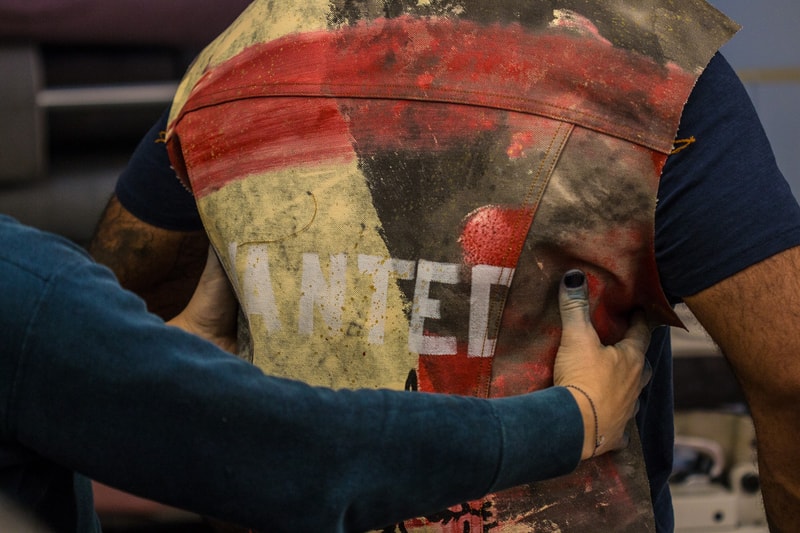 16 of 21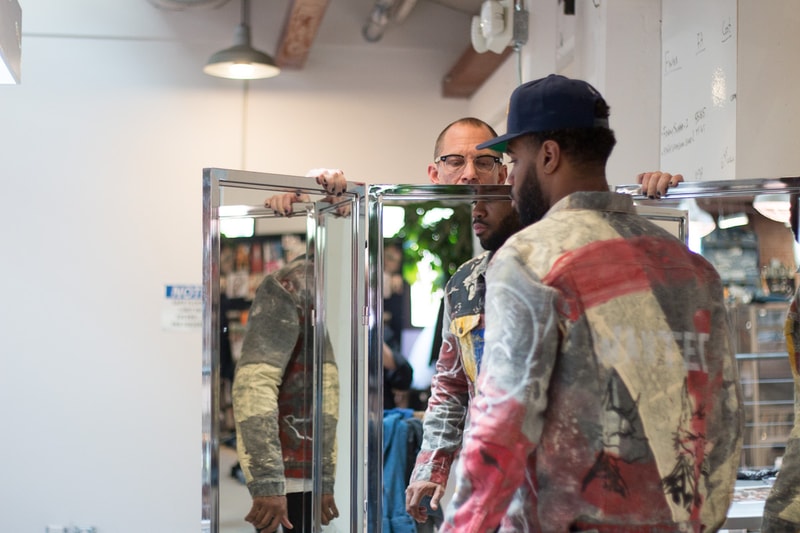 17 of 21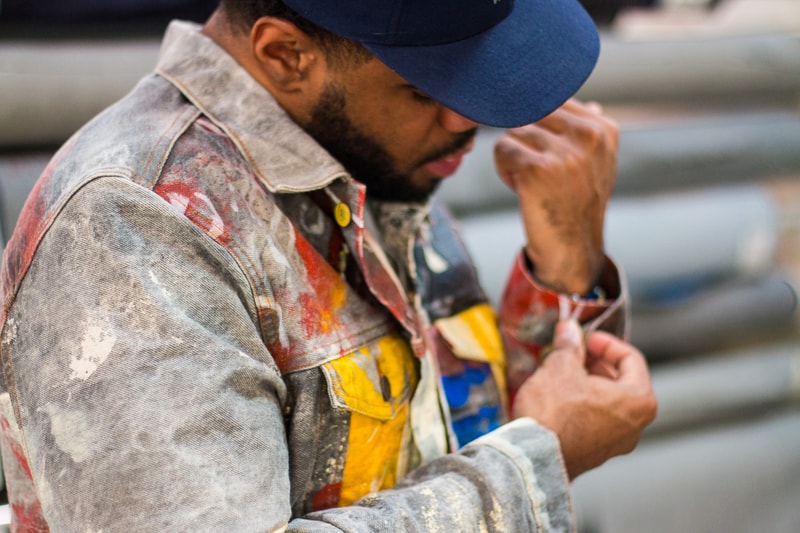 18 of 21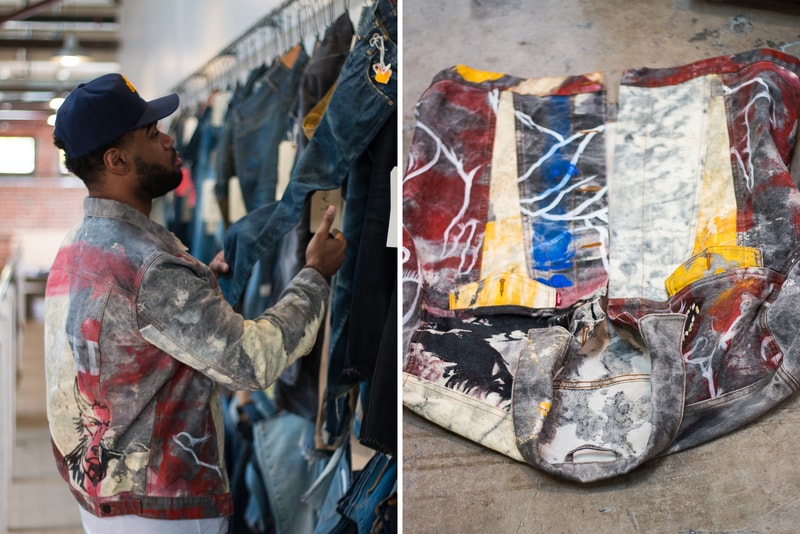 19 of 21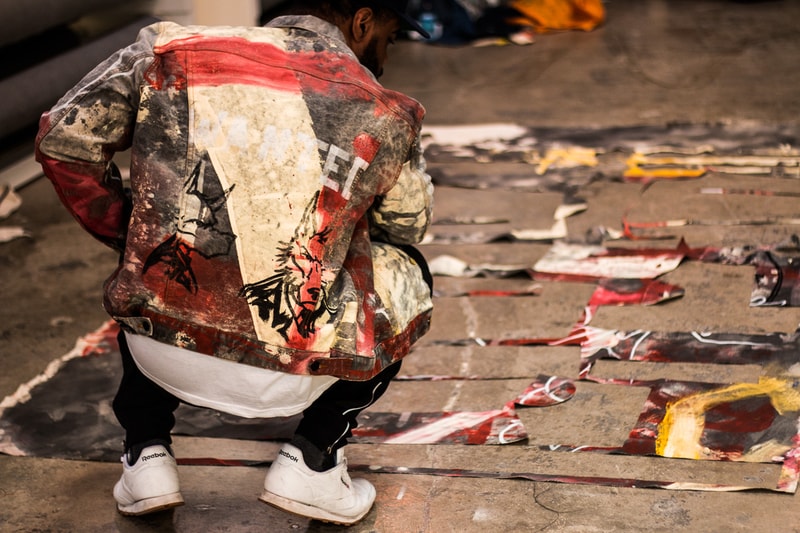 20 of 21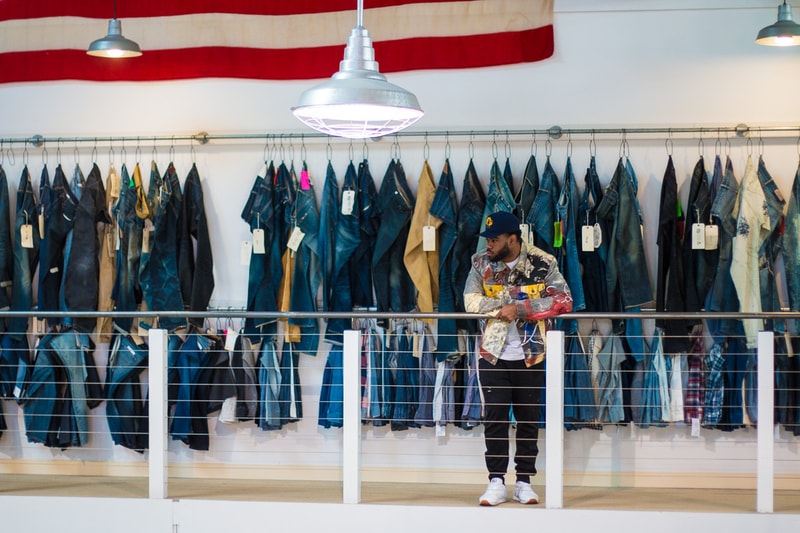 21 of 21
Since 1853, Levi's® has been rooted in the very fabric of American heritage, and many generations later, the iconic brand continues to demonstrate its penchant for maintaining relevance in today's fashion. Its durable denim has long been a canvas for its wearer, fading and distressing according to how it's worn. It this way, each pair of jeans or trucker jacket becomes a unique, wearable piece of art. With this bespoke spirit in mind, Levi's has offered a chosen group of artists the opportunity to customize its denim as only they can at the brand's Eureka Innovation Lab.
Following last year's Eureka Lab collaboration with Ornamental Conifer, the brand now taps into the vision of a young creative who brings his own respective talent to Levi's denim for a project that fuses contemporary art with iconic designs. Pop-expressionist artist Jay West cooked up a storm with help from VP of Technical Innovation, Bart Sights, and SVP of Global Design, Jonathan Cheung, creating a custom Levi's trucker jacket from vibrant, hand-painted denim panels sewn together to complete the bespoke aesthetic.
Levi's was so impressed with Jay's art work that they decided to apply his unique design to a selection of 501 jeans using the laser technology at the Eureka Lab. 20 of these custom 501 jeans will be gifted to our readers as part of our HYPEBEAST Giveaway series. Find out more about our giveaway here.
We caught up with the Harlem, NY-born artist to gain insight behind the process of creating his cherished piece — check out the interview below and take a look at the making of the jacket in the above and below galleries.
1 of 9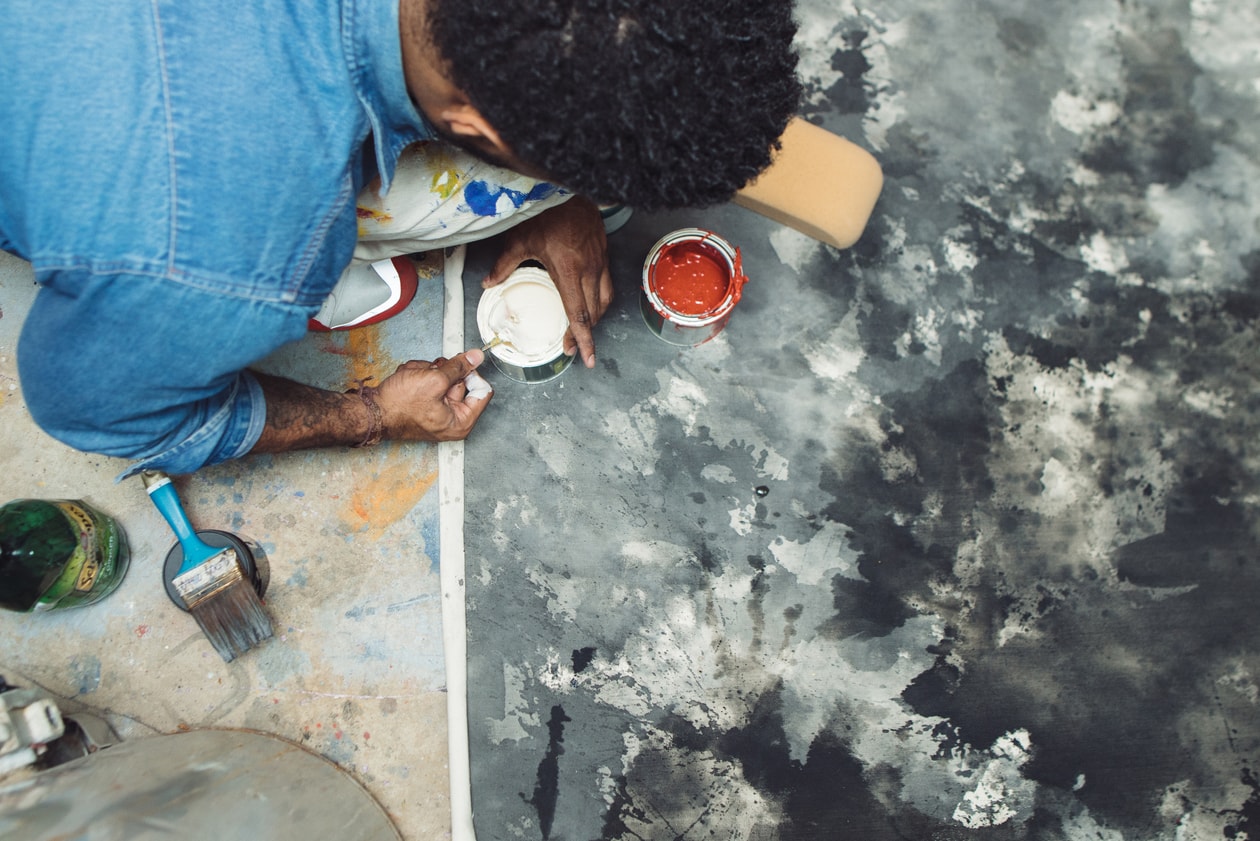 2 of 9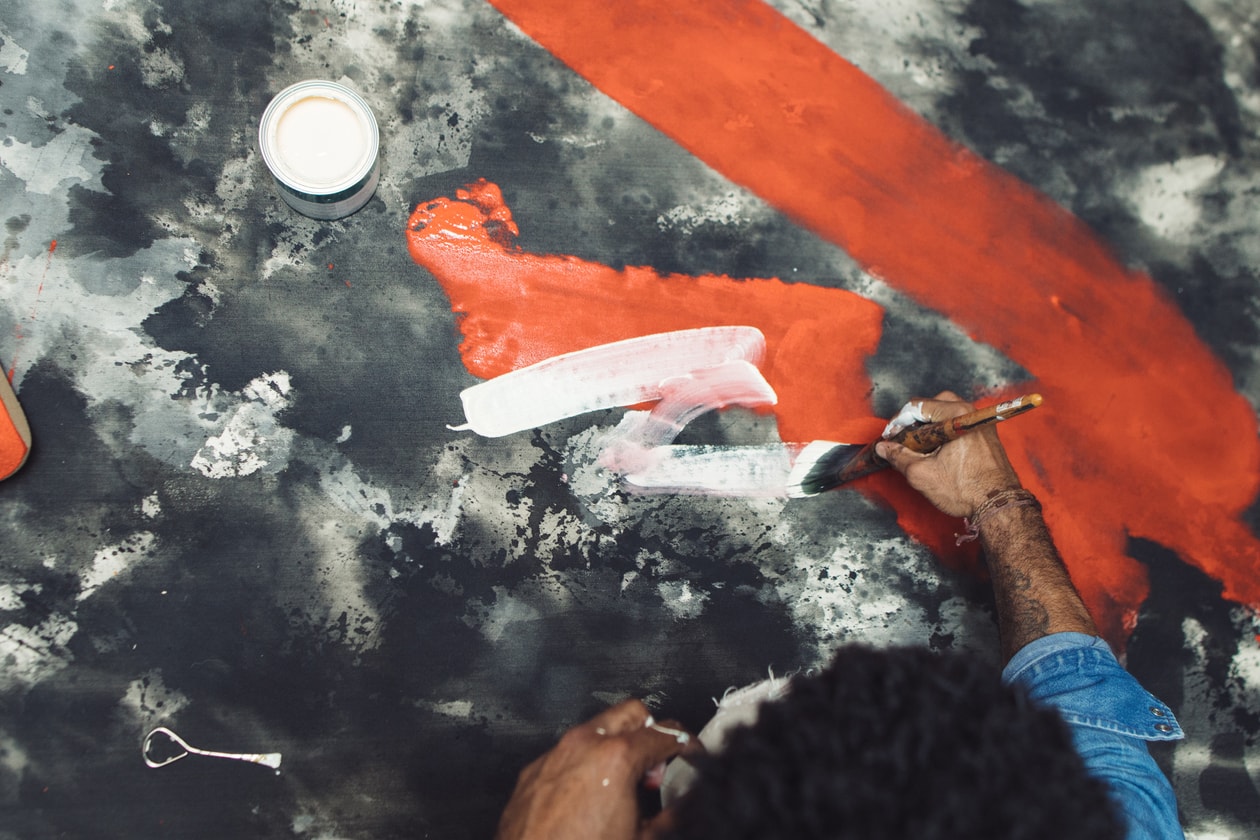 3 of 9
4 of 9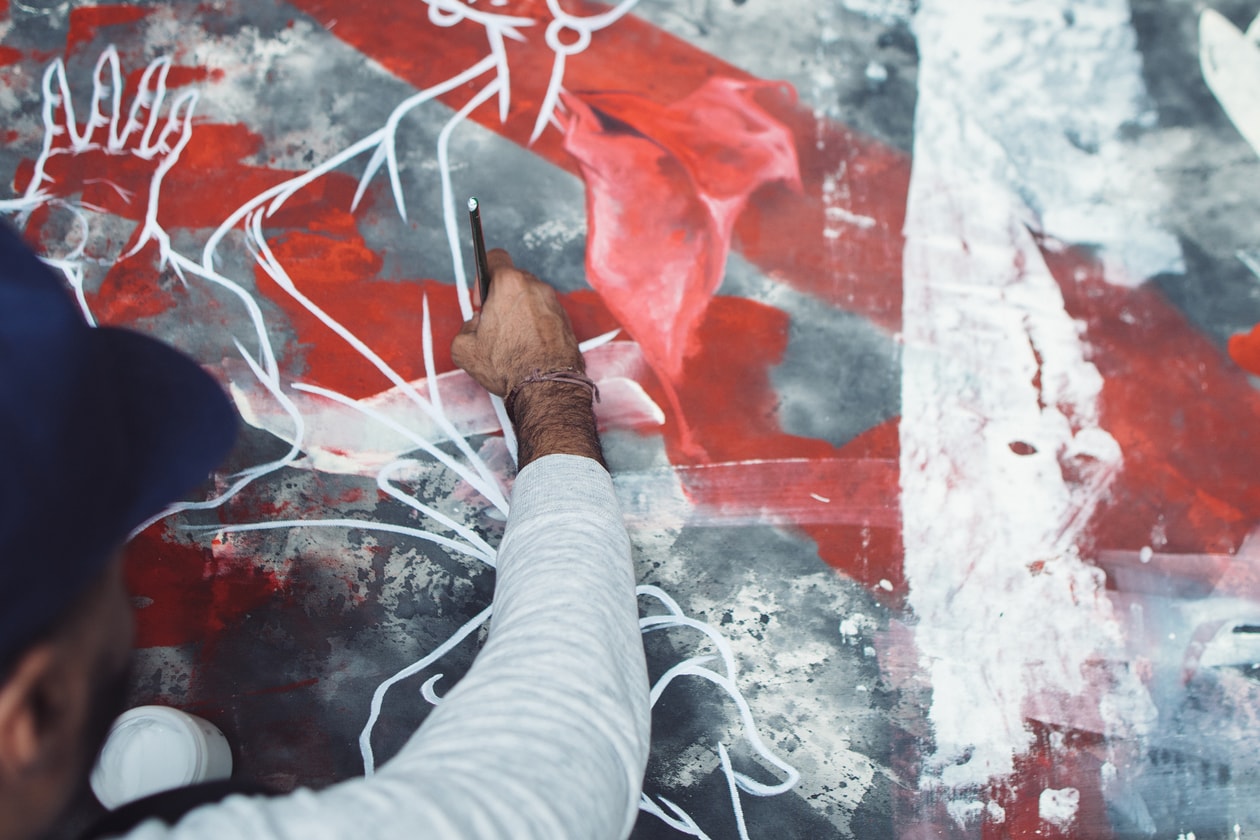 5 of 9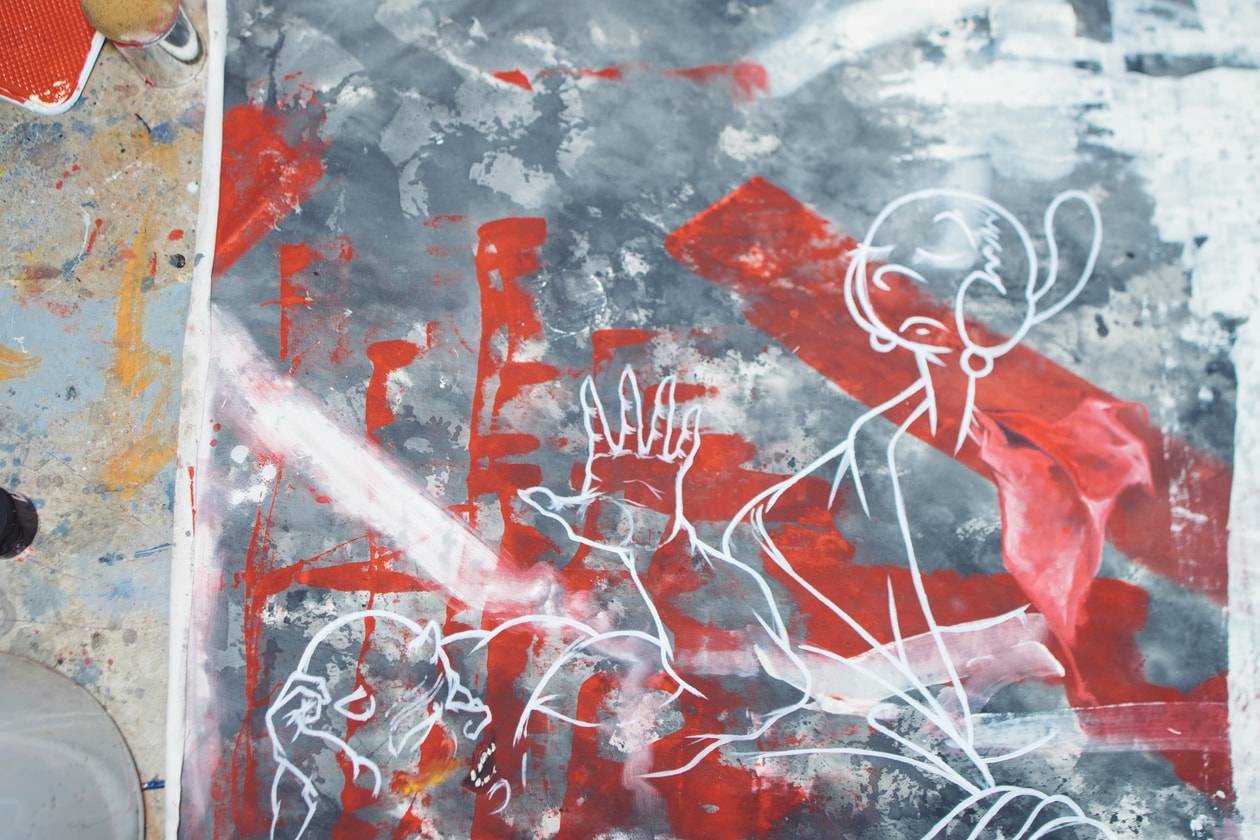 6 of 9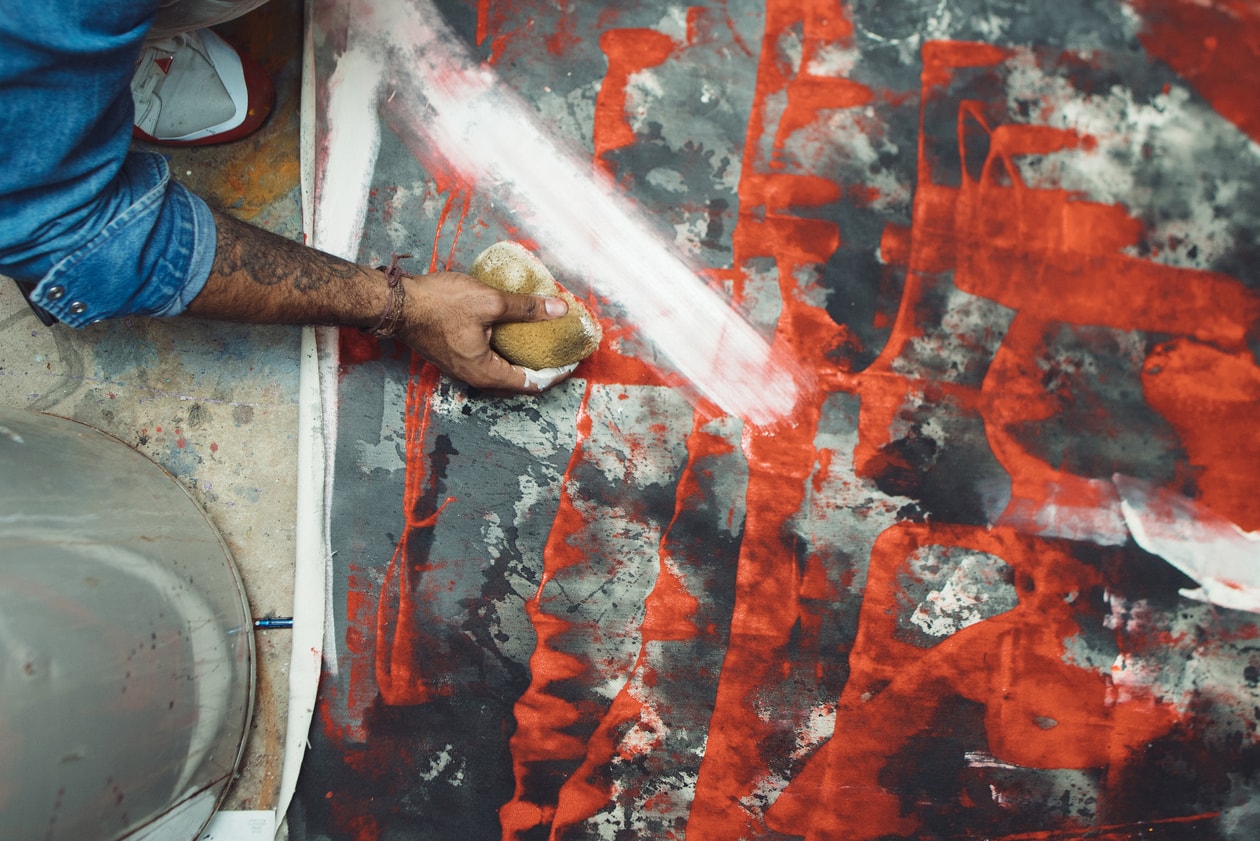 7 of 9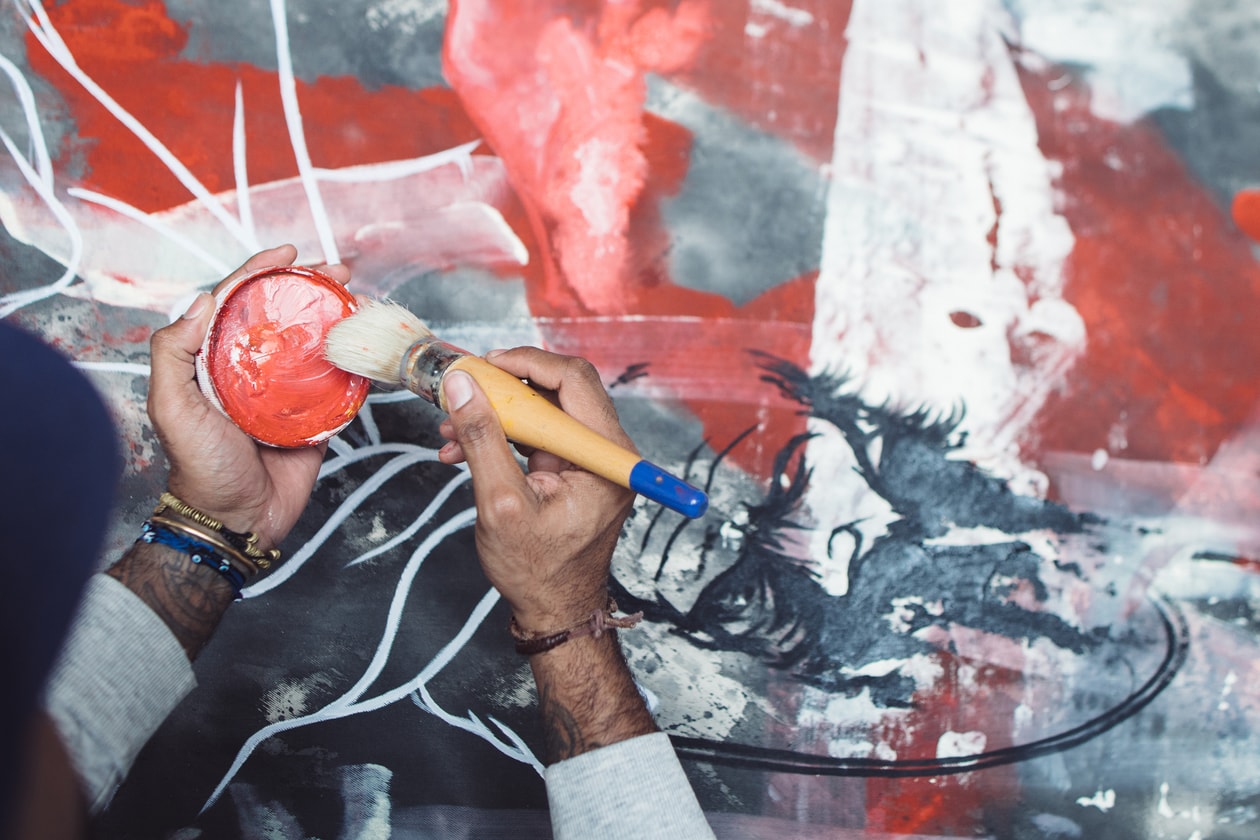 8 of 9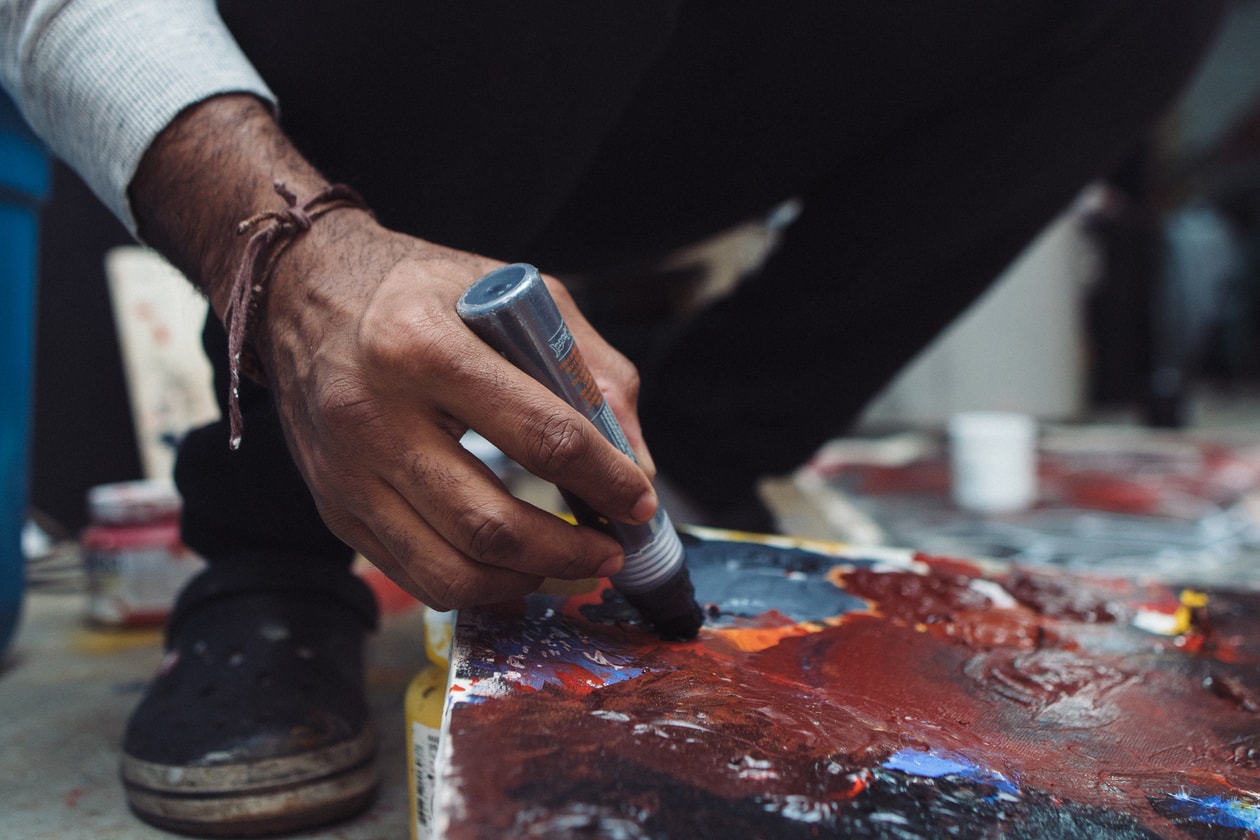 9 of 9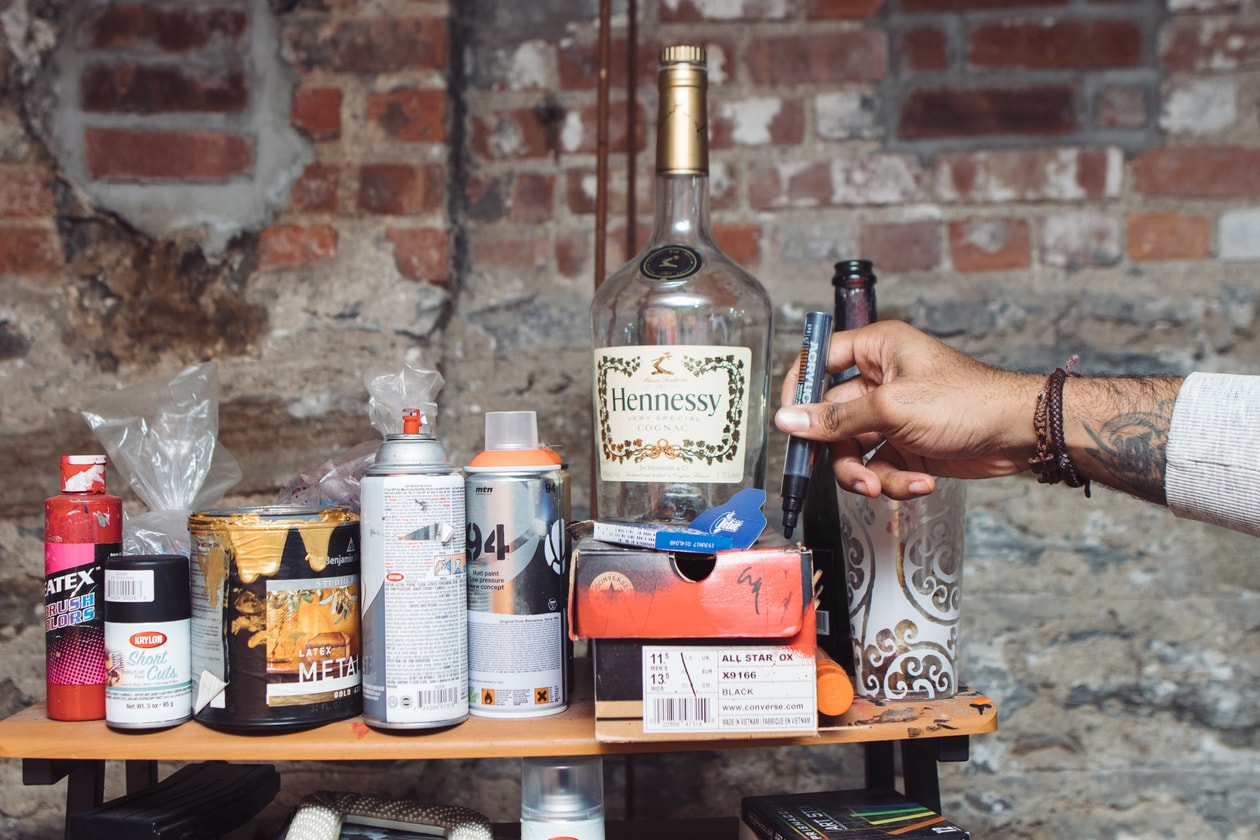 What is Pop-Expressionist art?
A pop-expressionist painter is an artist that blends bold and iconic imagery of popular culture and crashes it with the dynamic of abstract expressionist painting, thus making the two very different but distinct styles mesh.
How do you visualize the art you're about to make? Is it penciled down, jotted as notes, or simply all in your mind and done on the spot?
My process when I paint usually begins in the mind. I paint an entire piece in my head before ever picking up a tool. I then start to make thumbnail sketches or rough renderings of what it is I'm visualizing, and then it goes to the canvas or whatever surface it may be.
Who are your main inspirations?
My main inspirations are the painters from back in the day. Whether it be old masters such as Caravaggio or Michelangelo. Some of my favorite contemporary artists are Francis Bacon, [Willem] De Kooning, and [Mark] Rothko, Franz Kline… those guys!
What is your approach to bespoke fashion?
My approach to bespoke fashion has always been "organic" and expressive. I started out in high school along with my brother A$AP Ferg doing pretty much this same type of thing. We would customize our boots or [Nike] Air Forces, and make T-shirts and hoodies; anything really. That developed into me designing for my own brand, ALMIGHTY 7. It's second nature. Style is an art.
While acrylic paint is nearly permanent, it tends to make materials quite stiff. What, in your opinion, is the best medium to use on denim?
In my opinion, acrylic paint can transfer well on almost any surface, especially where clothing is concerned. I wanted my jacket to have some of that rigidity, or stiffness, so it can crumple and get stacks in the arm creases like a tough denim jacket would. The only challenge I faced using clothing as a canvas was my bold line work that people know me for. Exuberant and moody backgrounds, and bold contrasting line work is what people know my style to be, so those bold lines were challenging due to the denim soaking up moisture quickly.
How do you feel
Levi's

 denim holds up as "canvas?" What are the challenges you faced?

The Levi's denim I used as the canvas on this project felt like home! I chose a natural off white-colored denim — one I would describe as an oatmeal color, because it mimics the reverse side of a primed canvas which is something I know all too well about. One of the challenges was that unprimed canvases soak up moisture; it doesn't allow for the paint to be as fluid as I'm used to working on primed canvas. With that knowledge, I used a soaking and dying-like process for the backdrop of my denim.
Can you tell us about the artwork you painted? What does it mean to you? What inspired this piece? Etc.
Levi's is all about customization and what I got to do is the ultimate expression of that. The artwork I painted for my garment was basically inspired by re-imagining an entirely new and innovative wash if you will. I used a face I've painted in a previous painting of mine, to whom Caravaggio was the inspiration for; that face rests on the right shoulder of the jacket. Very prominently placed and like a BOOM visual. I treated the entire roll of denim like a canvas. This piece means growth, a testimony of my progression as an artist and a reflection of where I started. The piece relates to Levi's in the sense that it's right on path with what Levi's is about as a brand — innovative and authentic.
I was inspired to work with Levi's because it brought me back to a sleep away camp, when a friend of mine had a patch-worked pair that he had for ages and repaired numerous times. I asked to borrow them for this big party we had, I did my thing in those for the day.
What are you planning to do with the jacket?
I plan on making that jacket a trophy piece. A$AP Ferg has it at the moment, the equivalent to Cam'ron's Pink Dipset American flag jacket from the "KILLA Cam" video (laughs).
This piece means growth, a testimony of my progression as an artist and a reflection of where I started.
Do you have a favorite
Levi's

 piece? If so, what is it and why?

My favorite Levi's piece was back in high school. Maybe sophomore year, there was a commercial that aired for the 501's "The going away gift" commercial, that commercial changed my perspective entirely about denim. Where the guy is running the motorcycle tire across the jeans, and dipping toothbrushes in motor oil and spritzing it, ripping it on the gate, writing a phone number on it. I just HAD TO HAVE those jeans, and I did (laughs). They were hands down my favorite pair of denims EVER.
Streetwear has roots in the custom denim jackets of the then infant hip-hop culture. In your eyes how has streetwear changed over the years, for the good and/or bad?
Streetwear has changed, in my opinion, ultimately for the better. It's pretty much upped its game, becoming a bit more sophisticated or quality-driven than just print-on tees. The denim jacket has long been one of the first "billboards" if you will, sporting crew names and expressing neighborhoods since the birth of hip-hop in America.
How can today's brands learn from those early years of custom fashion?
Today's brands can learn a great deal from those early DIY techniques. Coming up with new washes, or approaches to timeless style through the expressiveness of, let's say, a fine artist! That's what it's all about.
What would you like to see in the future of streetwear?
I would like to see brands become more functional — designing and catering to real life challenges — with the user, or wearer of the garment in mind.
Trust your gut, trust your craft, and be your biggest fan. If you create with doubt or uncertainty you lend your viewers the opportunity to feel otherwise about it.
What advice do you have for young artists that grew up like yourself?
Solid piece of advice for aspiring young creatives, painters, sculptures or designers alike: BELIEVE IN YOU. Trust your gut, trust your craft, and be your biggest fan. If you create with doubt or uncertainty you lend your viewers the opportunity to feel otherwise about it.
Any tips for people wanting to add a little personality to their clothing through customization?
It's all about being you; if you're a color person, exploit that side; if you're into western, or Navaho patterns; anything. Be into it and incorporate your inspirations into your style.