Daniel Buren Covers the Fondation Louis Vuitton in a Cascade of Colors
The artist drenches the Frank Gehry-designed building in a rainbow.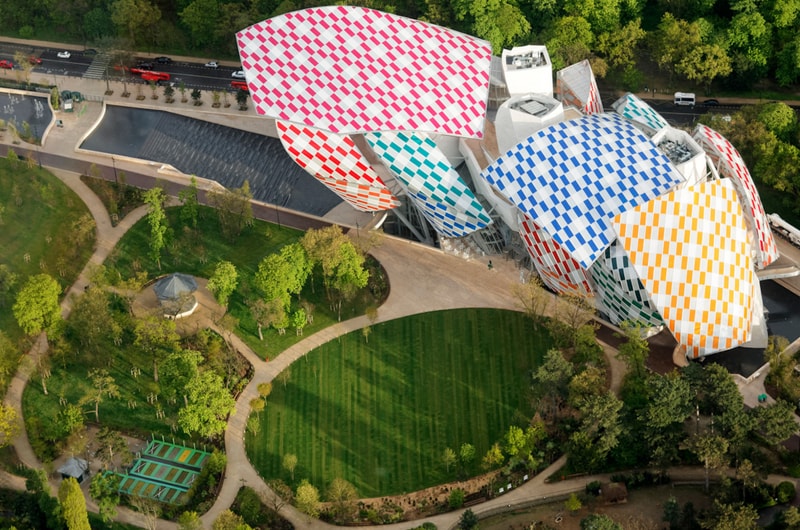 1 of 3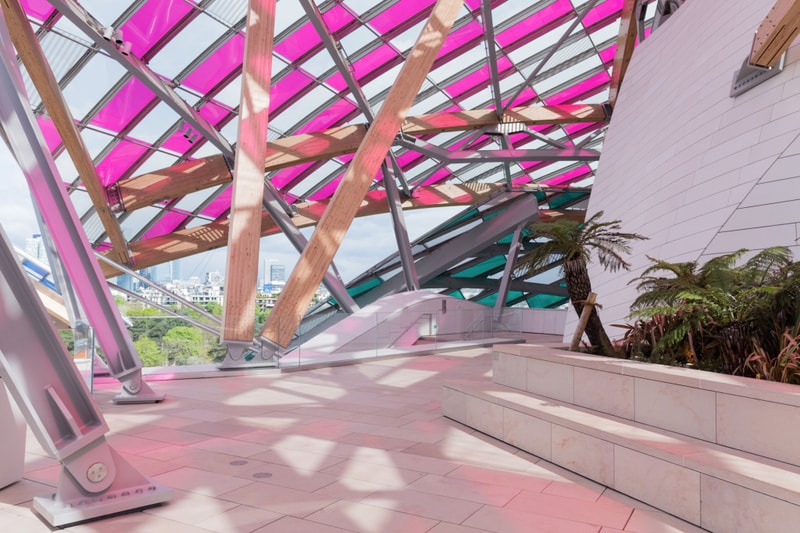 2 of 3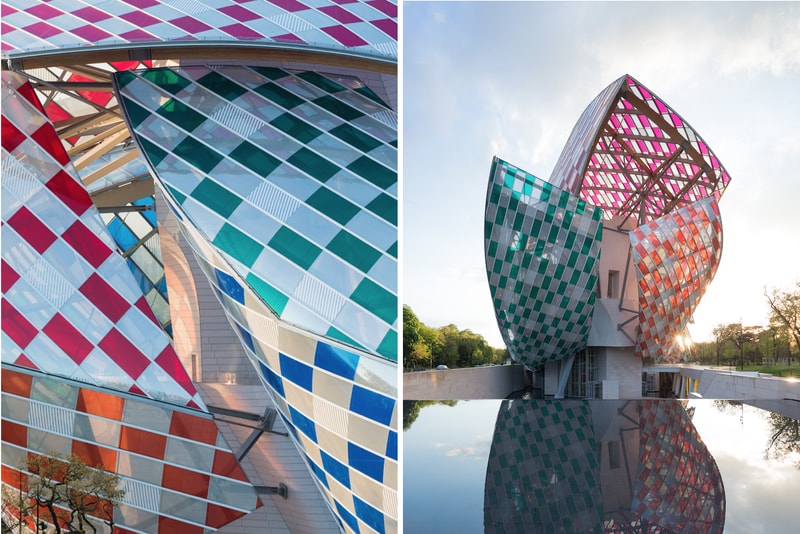 3 of 3
French conceptual artist Daniel Buren will be covering the Frank Gehry-designed Fondation Louis Vuitton with a cascade of colors for his "Observatory of Light" installation. Dressing the building's signature glass sails with colored filters, Buren will be using colors to animate the fluid forms of the building. With pink, green, blue and yellow hues, the form's 3,600 pieces of glass and twelve sails will be brought to life. To commemorate the collaboration, a catalog of Buren's body of work was designed. According to Bernard Arnault, president of the Fondation Louis Vuitton, "Daniel Buren has designed a grandiose project, pertinent and enchanting, the result of real dialogue with Frank Gehry and his building. His work responds magnificently to the architecture, in line with his approach, going back to the 1970s, that sees a coming together of colors, transparency and light." The "Observatory of Light" will begin this month, learn more here.