How A-COLD-WALL*'s Samuel Ross Went from Counterfeiting Sportswear to Virgil Abloh's Creative Consultant
"By 15 I was making fake Nike and adidas clothing, which I would then sell to friends."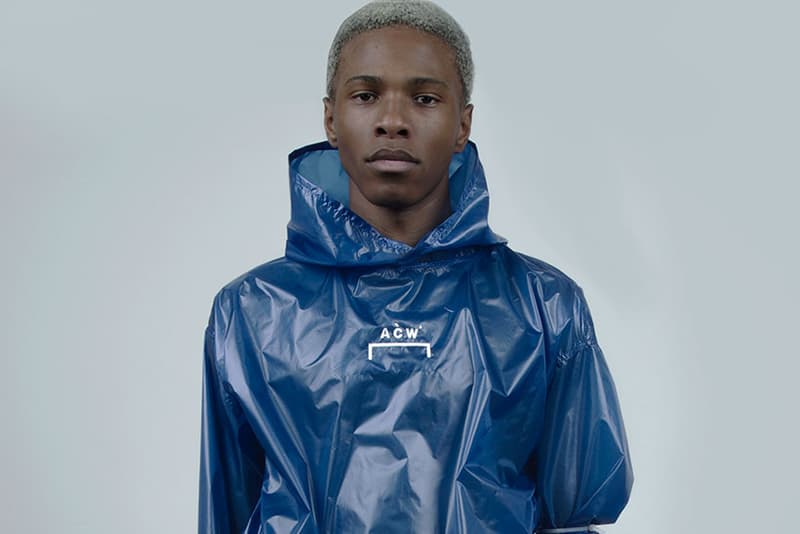 A-COLD-WALL* has been making waves in fashion for blurring the boundaries between streetwear and high fashion, creating thought-out and unique pieces based around closet basics — think sweatshirts and T-shirts. Inspired by the British class system, the brand's designer, 24-year-old Samuel Ross, was once a just a young kid counterfeiting Nike and adidas products that he couldn't afford. He then sold it to his peers, but that wasn't the end of his career with apparel, as he embarked on a graphic design and illustration degree from De Montfort University in the city of Leicester. Eventually, he caught the eye of OFF-WHITE's Virgil Abloh, who took Ross under his wing. Fast forward to now, A-COLD-WALL* is 18 months old and is catching the eye of buyers and editors worldwide. Read more about Ross and his brand over at Business of Fashion, where he also created a customized BOF logo for the site.
At the beginning of his career, Ross balanced his professional work with his own creative output, which spanned experimental film, street art and a streetwear label named 2wnt4 — which he set up with longtime friend Andrew Harper. It was during this creative period, in April 2013, that Ross crossed paths online with streetwear connoisseur and Off-White founder Virgil Abloh, who was instantly drawn to the young designer's creative vision.

"Virgil thought my work was good because there was a multi-faceted language that I was working in, from illustration and graphic design, to film and product design. I was accumulating all these different avenues into this unconscious zeitgeist moment," explains Ross. After an email exchange with Abloh, Ross quit his job, left his flat and moved back to London, to became his creative assistant.

For two-and-a-half years Ross travelled around the world with Abloh, learning how to achieve aesthetic consistency while working across various creative endeavours — including Off-White collections, store installations and print designs for Shane Oliver's Hood By Air. During this time, Ross was impressed with the creative freedom and heightened levels of expression that New York and LA based labels such as Pyrex, Hood By Air and Fear of God had found success in the market place with.

In 2015, having observed that London lacked a parallel movement, Ross founded his entirely self-funded label A Cold Wall. "A Cold Wall is the feeling I had rubbing my hand against a pebble dash wall at a council estate, yet it's just as important and relative to someone who is brushing their hand against a slab of marble in the upper sections of society. These are both experiences unique to Britain," says Ross. "There has always been this relationship with clothing in the British working class, however Britain hasn't had a refresh in what this stands for in a while now. People still think about hooligans but there are these other really rich subcultures that haven't been told and I'm just telling that story," he continues.