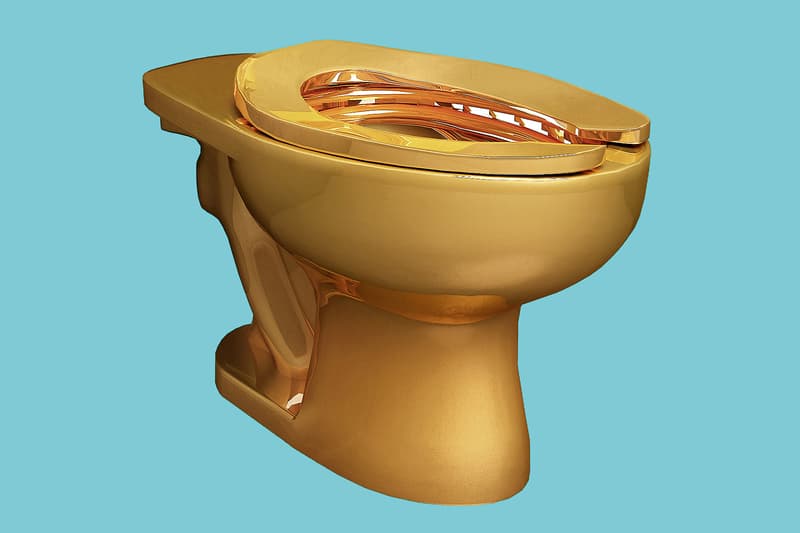 The Guggenheim Is Installing a Solid 18-Karat Gold Toilet
And it actually works.
---
Despite announcing his "retirement" from the art world in 2011 due to fatigue, Maurizio Cattelan is looking to make return with a new sculpture that will undoubtedly send shockwaves throughout the creative sphere. The Italian artist has revealed he is working on a solid 18-karat gold replica of a standard Kohler toilet after finding a yearning to work with three-dimensional objects again. According to The New York Times, the sculpture will be not be installed in a public gallery but rather in one of the bathrooms of the Guggenheim Museum in New York.
When asked about his latest piece, Cattelan responded, "There's the risk that people will think of it as a joke, maybe, but I don't see it as a joke. I was born in a condition where I was forced to think about that. It's not my job to tell people what a work means. But I think people might see meaning in this piece." The museum and artist himself did not reveal the cost of the toilet, however they did say it was paid for with private funds and would remain installed at the Guggenheim for the foreseeable future. You can check it out for yourself starting in May.