You'll Soon Be Able to Go Kart on a Cruise Ship
Would you kart while at sea?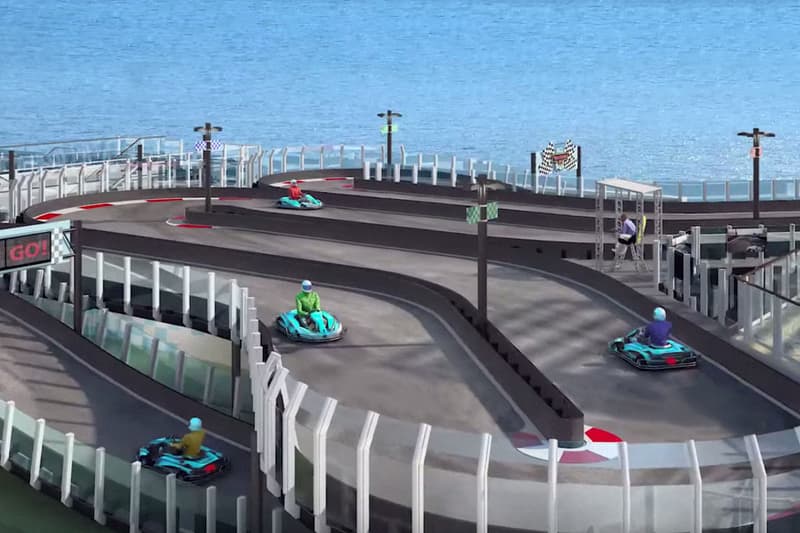 Cruise ships are already a mecca of fun — you can ice skate, surf, rock climb and so much more. But now, cruise companies are trying to take it a step further. Case in point, Norwegian Cruise Line is adding go-karts with the first planned aboard the Norwegian Joy — a 168,000-ton, 20-deck liner. The go-kart track isn't measly either, it's a two-level track that looks like it has about seven to eight turns.
Tentatively scheduled to set sail in 2017, the Norwegian Joy will host 4,200 guests and 1,700 crew. Apart from karting, the ship will feature bumper cars, a 360-foot water slide, simulators, two casinos, and luxury retail outlets. For the ultra-wealthy there's The Haven, which is comprised of 74 private luxury suites — all serviced by a butler. To cap it off, the suites include private lounges, pools, dining areas, and a third casino.
However, the Norwegian Joy is slated to only sail from Shanghai and Beijing. Stay tuned for further details.