Here's 17 Vintage Frames Streetwear Brands Try to Imitate
From Gaultier's "wearable runway" frames to Supreme's ripoff of the "Cobain" by Versace.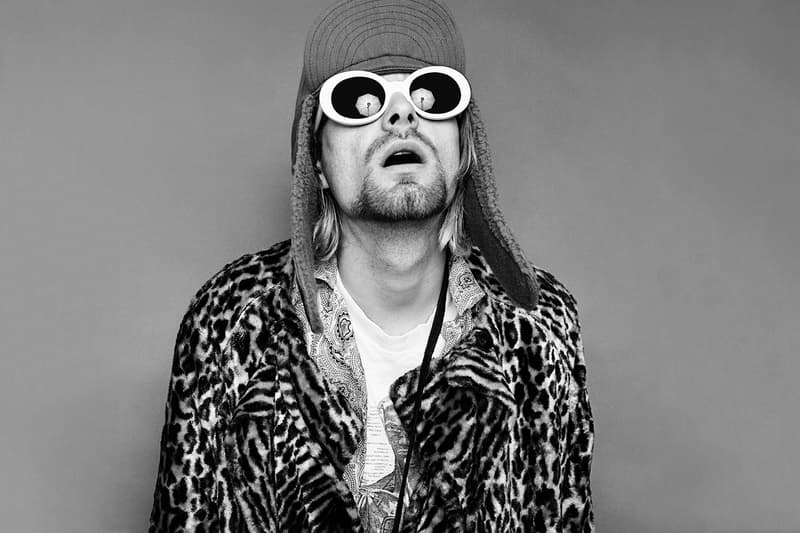 The eyewear market riffs heavily off of vintage eyewear designs, many of which took the fashion scene by storm during the '90s. From Jean Paul Gaultier's first "wearable runway" frames to Versace's "Cobain" (which has seen copycat renditions from Supreme and others), the '90s birthed the most iconic frames much of which are still relevant now. Below are 17 styles heavily in demand by consumers today. I have relayed them each to pop culture, historical relevance and how/if they are being copied.
Cartier Giverny
1 of 3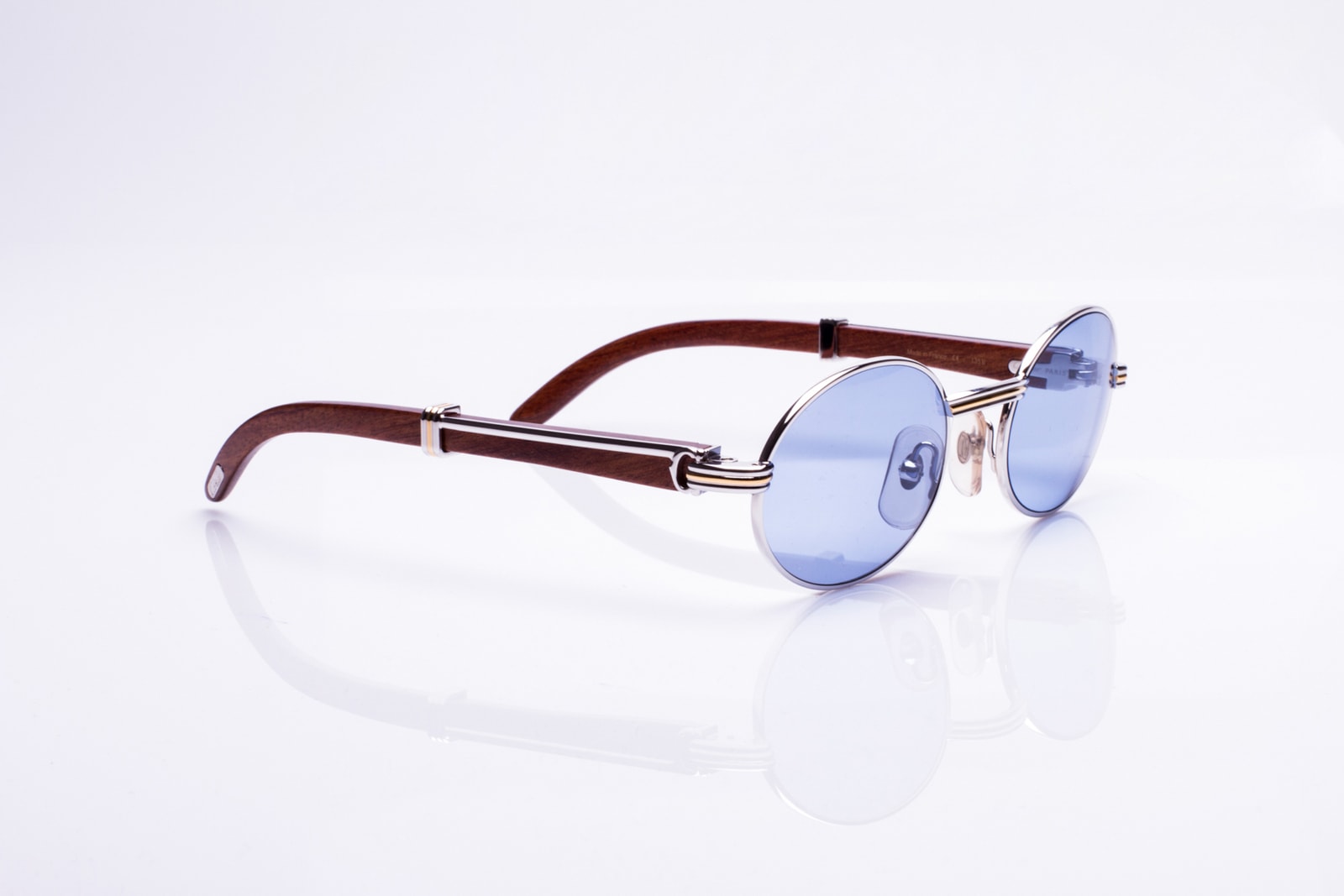 2 of 3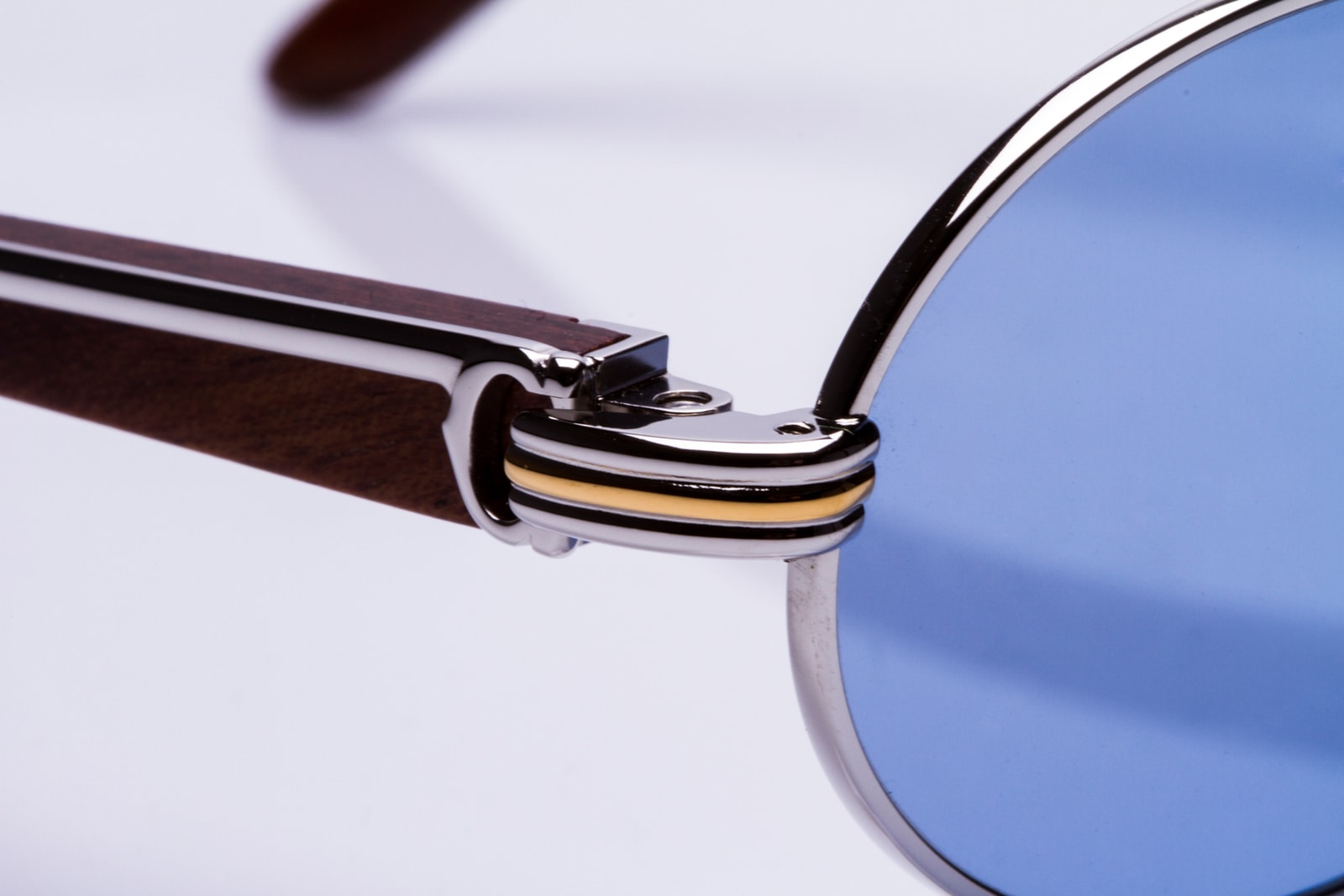 3 of 3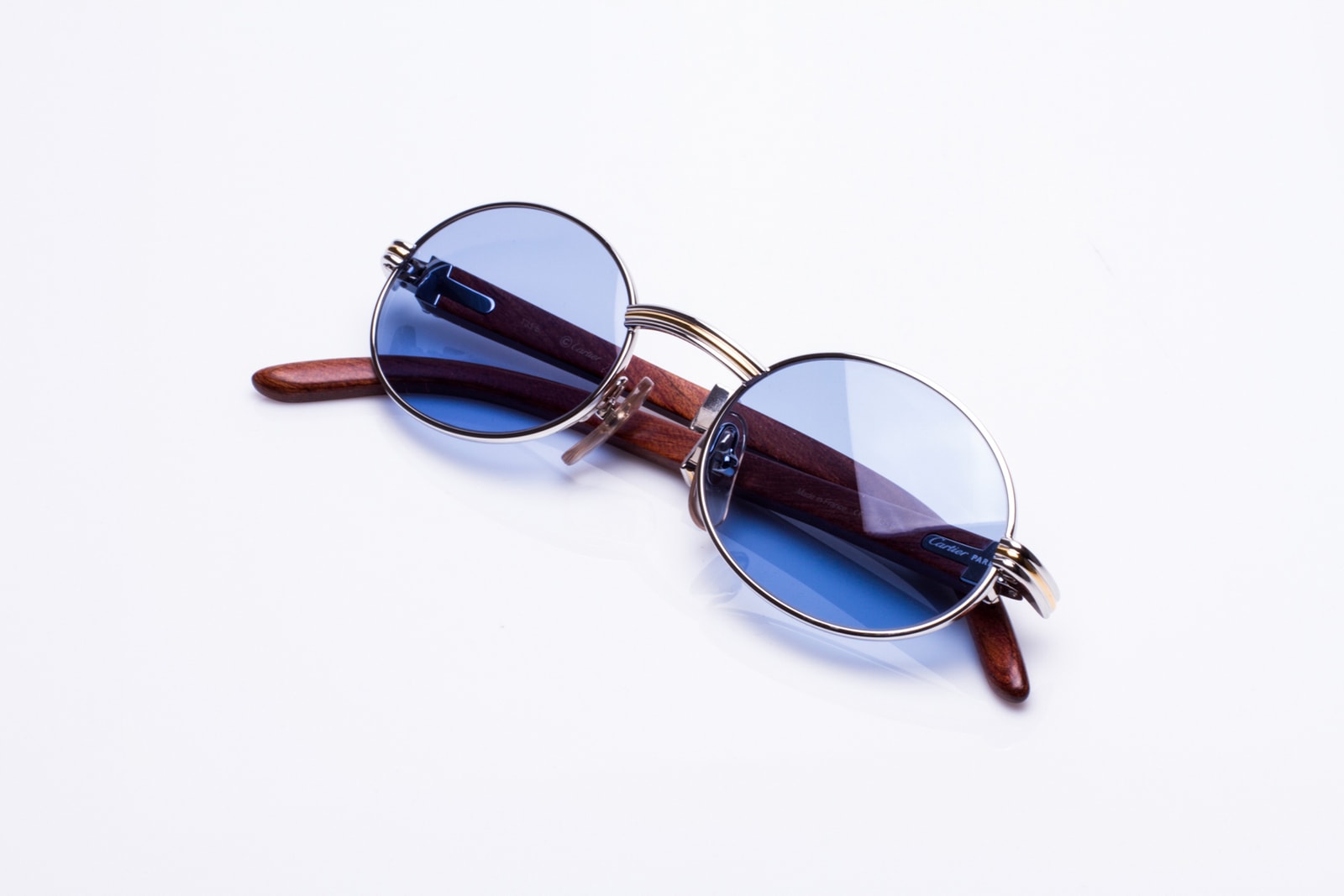 One of the most iconic frames of the '90s, these Cartier Giverny sunglasses are a frame with many names. Claimed by many people, many places and many things, the classic wood Cartier style changed the eyewear game forever. The first company to master the combination of wood and metal in a high-end fully functional optical state. Known as the modern day "rapper starter kit" sunglasses there have been very few companies that have attempted to copy this iconic style. A classic standard that will never be anything but timeless, the Giverny will never be imitated.
Versace mod 403/D
1 of 3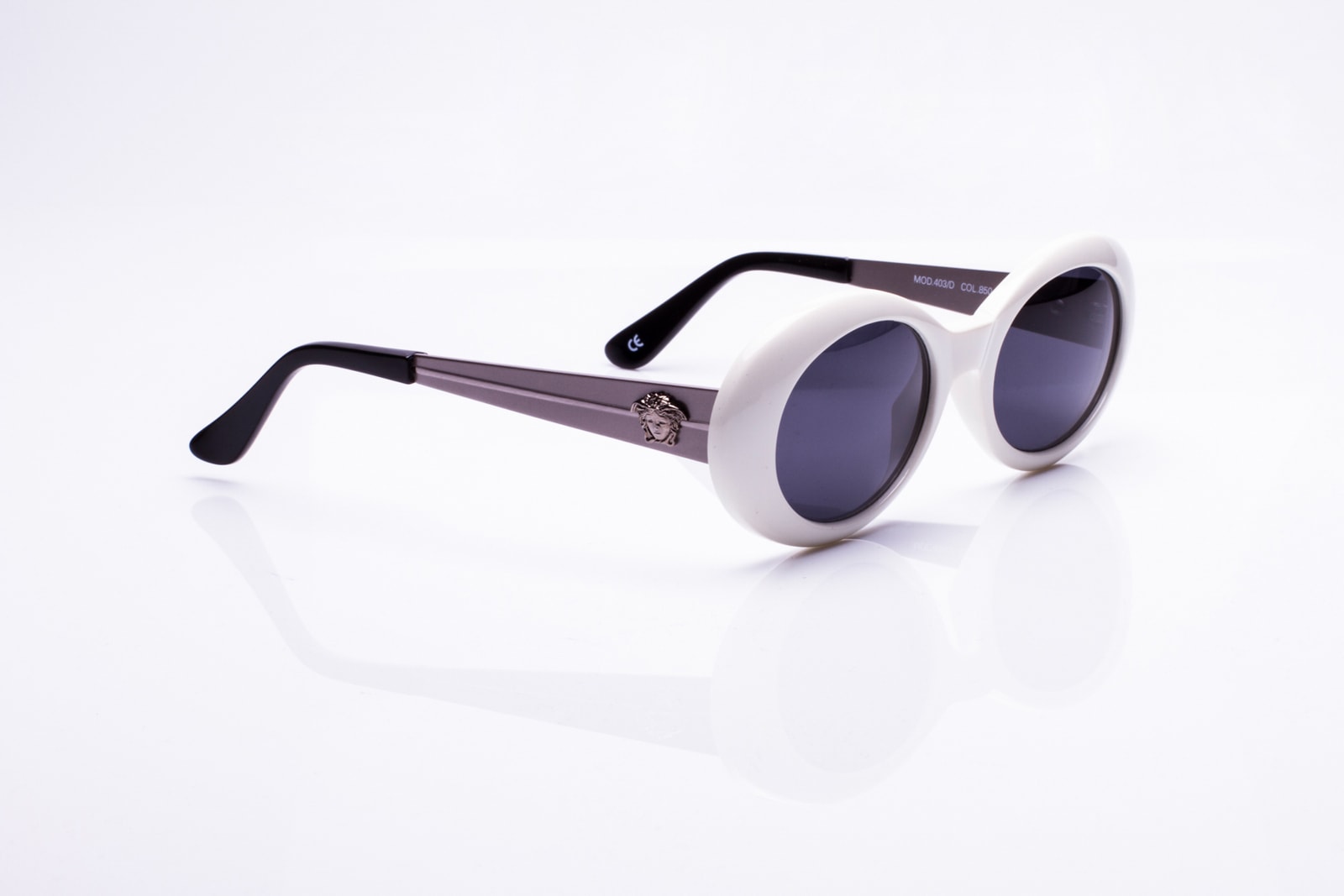 2 of 3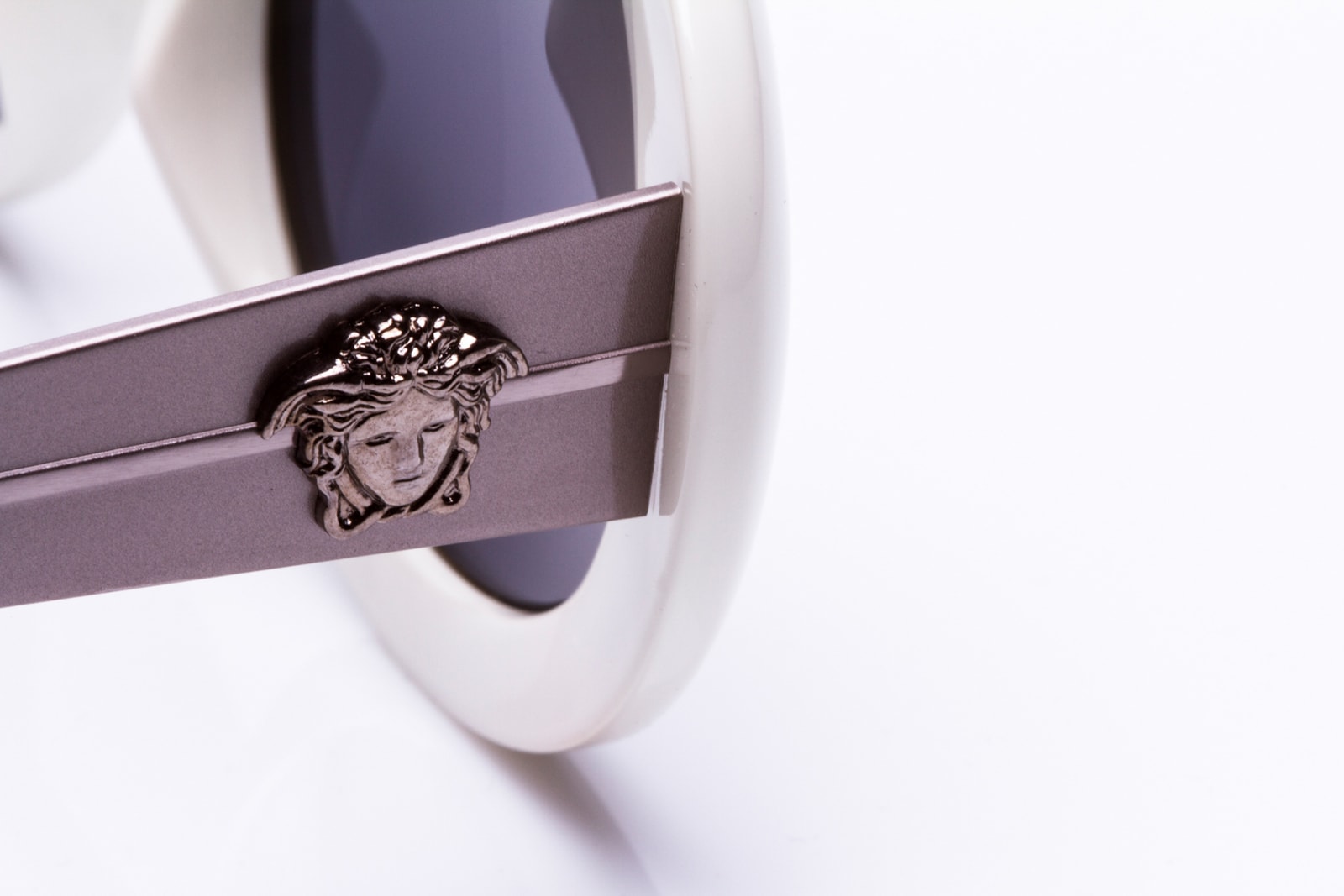 3 of 3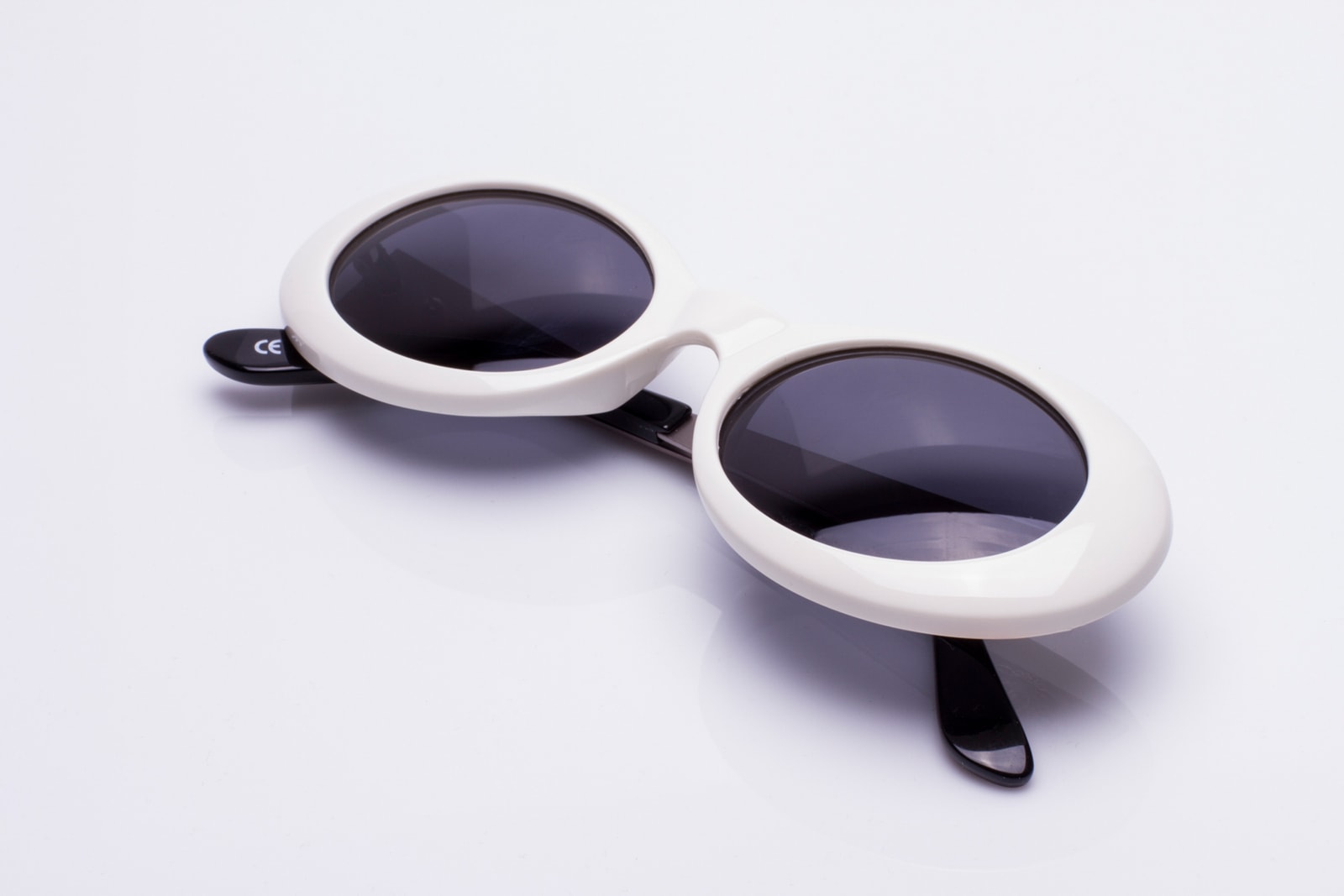 Known as the "Cobain" even though not the actual frame worn by Nirvana front man Kurt Cobain, this classic white oval shape is a '90s staple. Different companies had different takes on this shape, none which were as luxurious as the Versace 403/D. The iconic front white oval shape, mixed with gaudy Versace jeweled sides are very recognizable. Every brand has attempted this shape including and most recently Supreme.
Cartier Colisee
1 of 3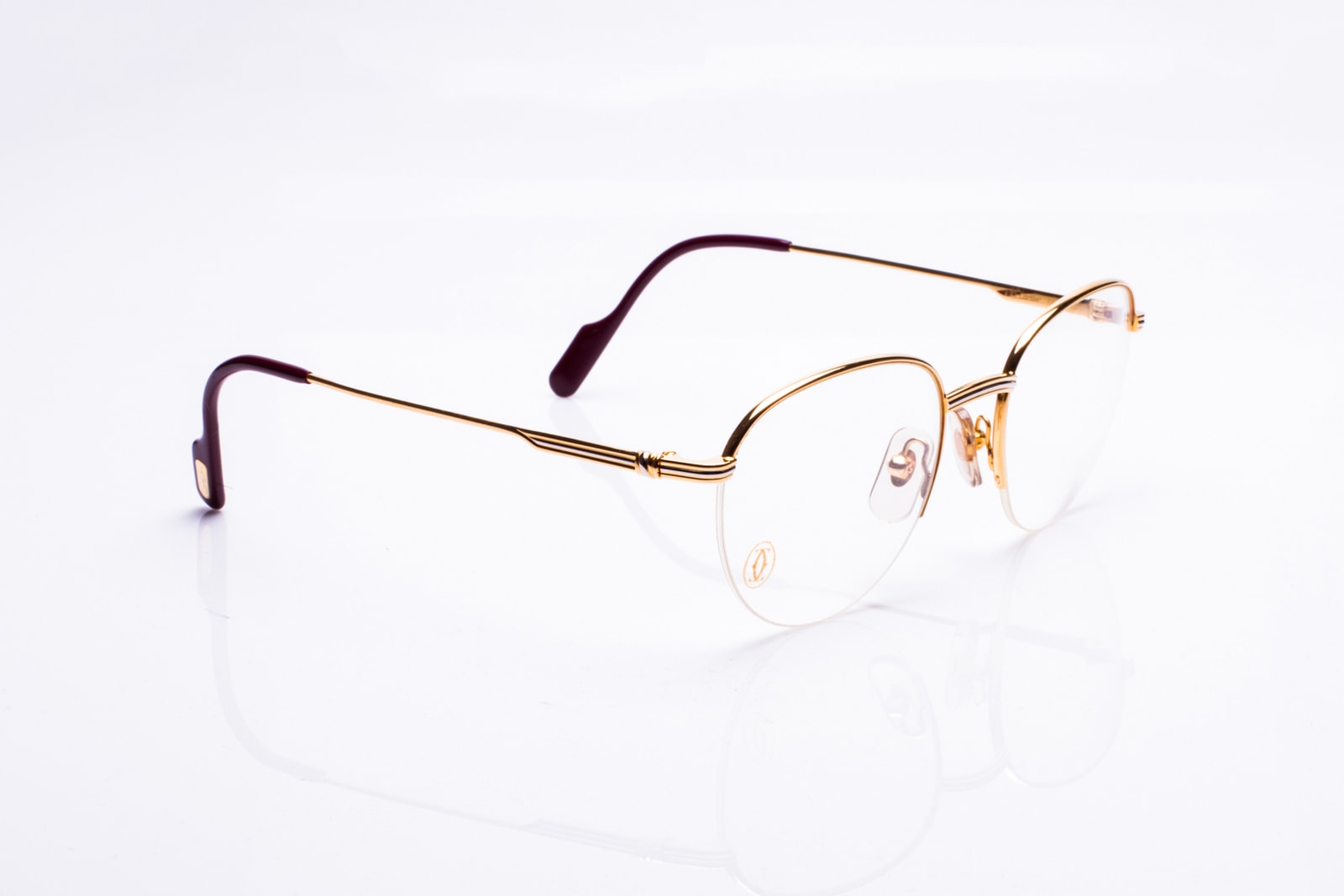 2 of 3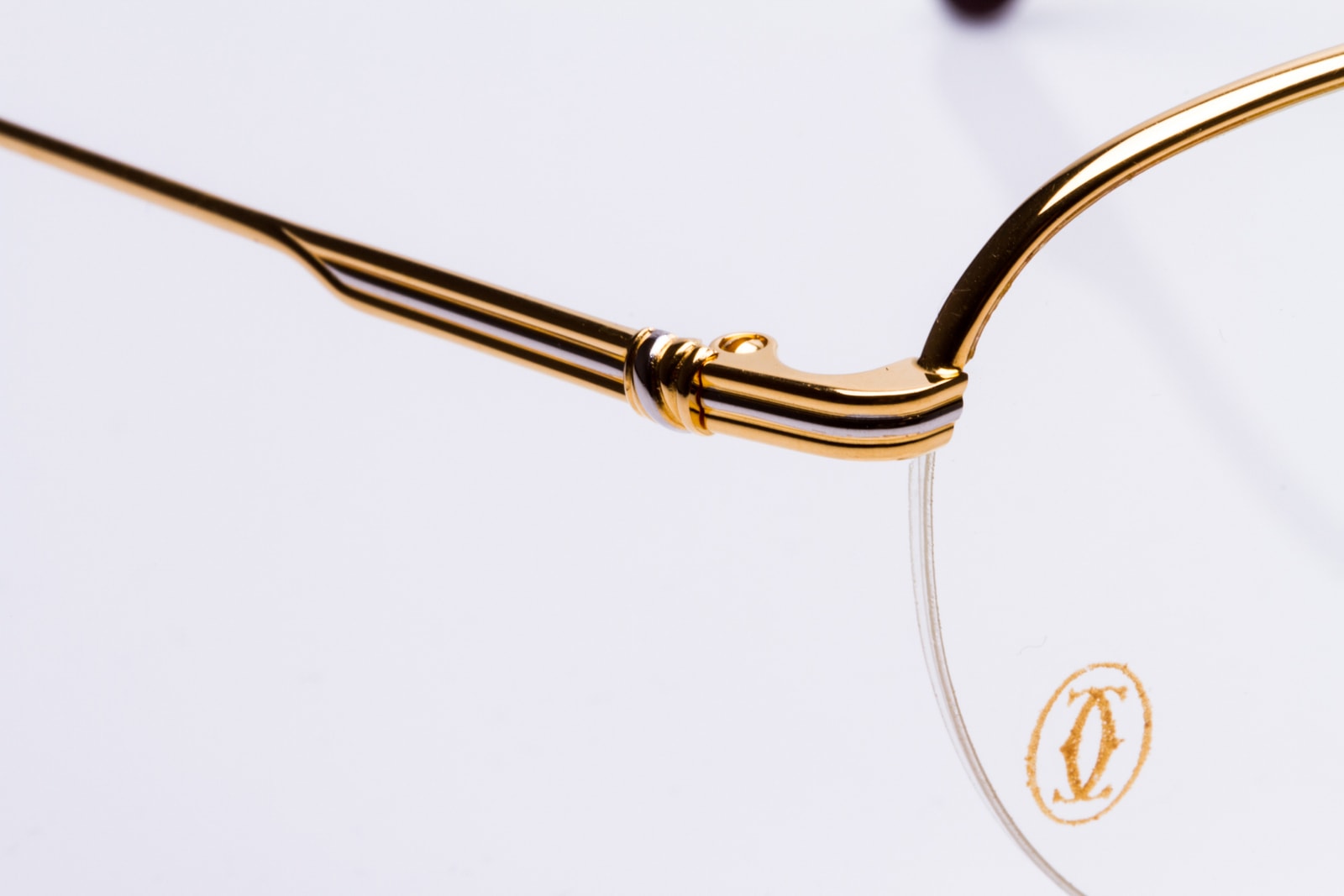 3 of 3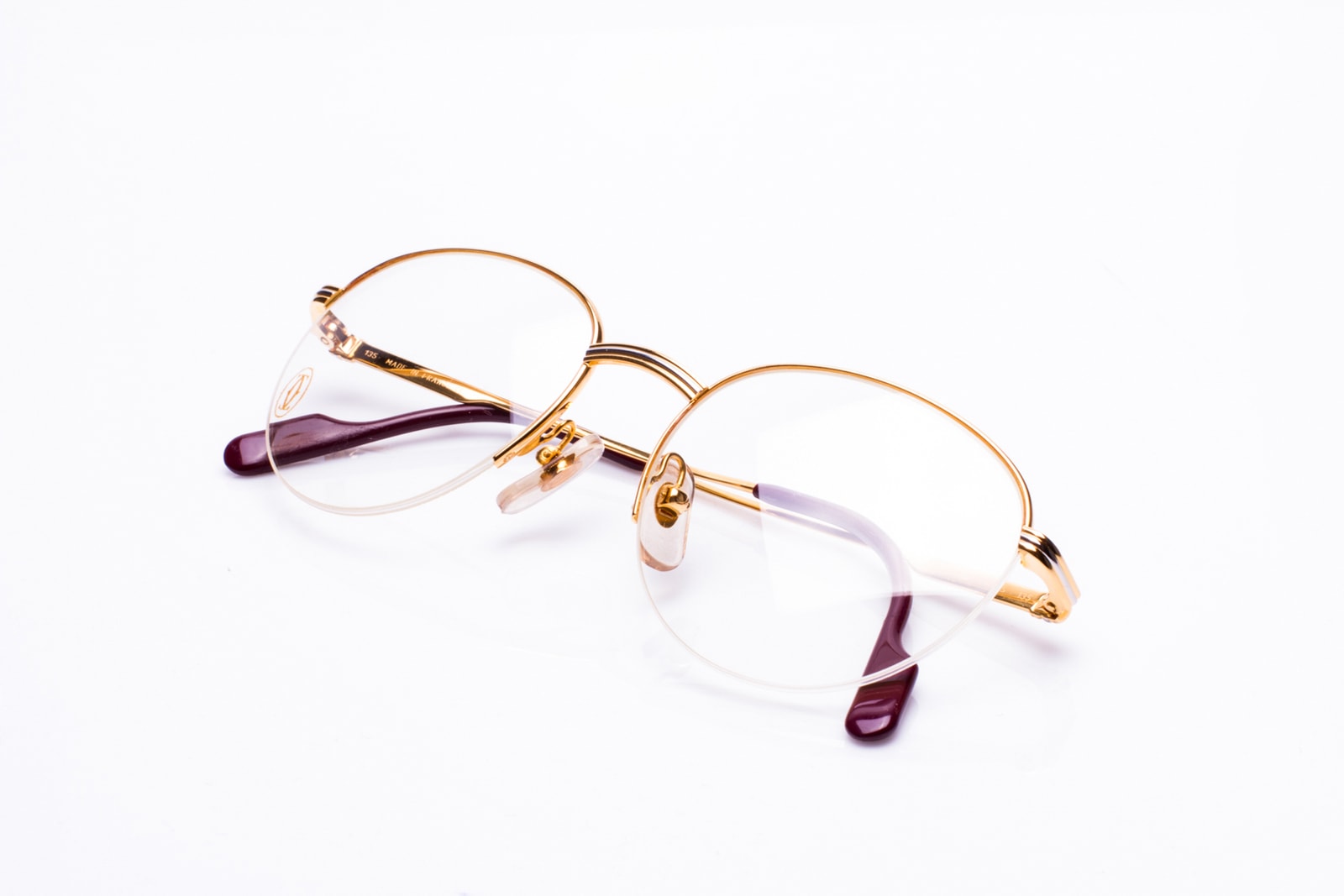 From the Cartier catalog of the 1990s the Colisee is a half-rimmed optical classic. Most viewed in its clear lenses format, it was adopted by 1990s hip-hop conscious rappers, regurgitated by many in current time including Diddy. Seen as one of the more diverse frames in the Cartier range, very few fashion companies have got its reproduction right. Gloating lens held by an underwire, it's a rather delicate piece of eyewear to sport.
Polo Classic by Ralph Lauren
1 of 2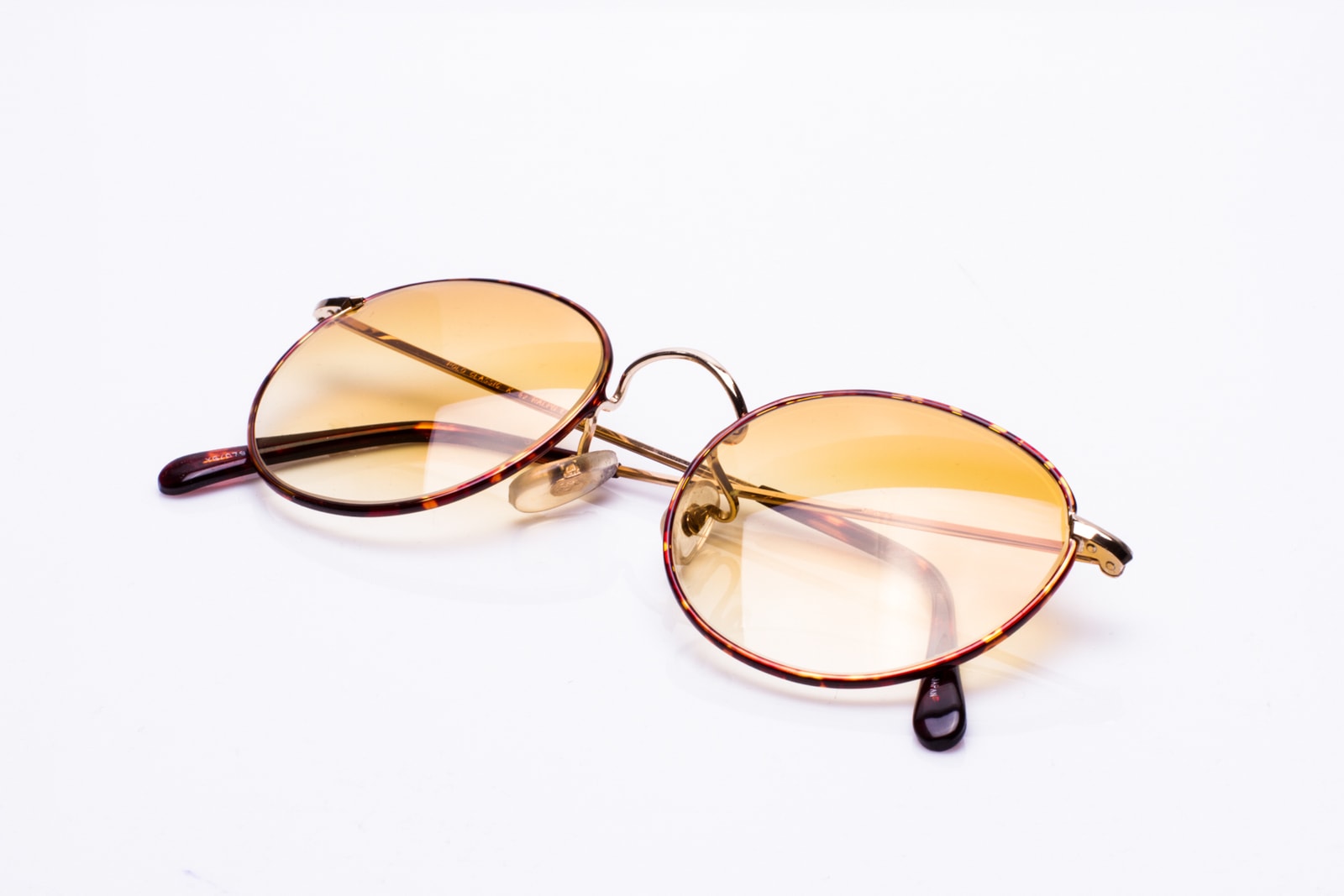 2 of 2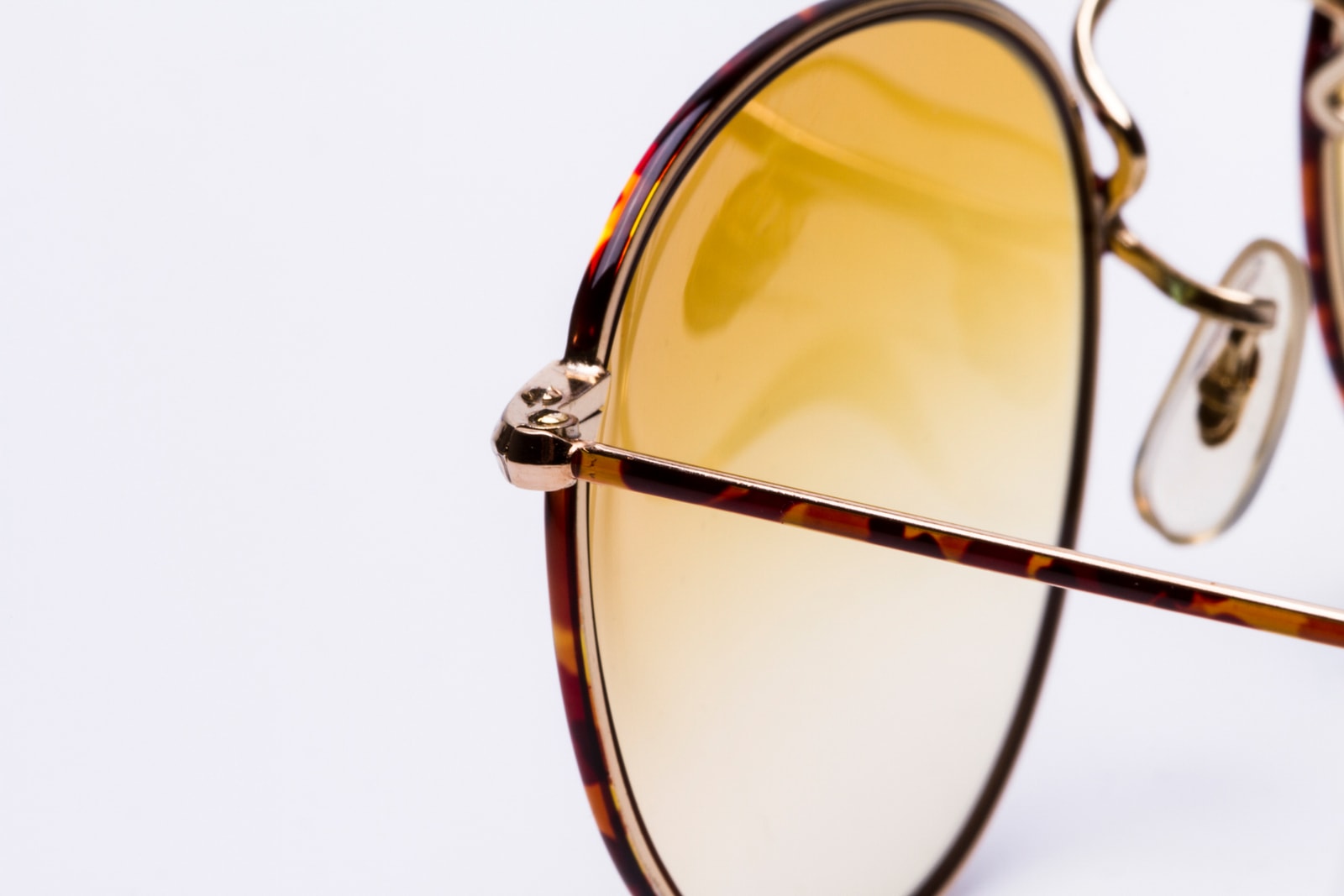 With this particular shape being one of the most iconic shapes from the 1990s, brands struggled to differentiate their products from each other. Polo by Ralph Lauren known for its licensing empire took the high road and produced in Japan. Inlays and details were added to each part of the frame including their hinges. A perfect example of vintage versus modern, no company has been able to come close with their reproduction quality. It was and always be the little attention to details that sets companies apart.
Dior 2554
1 of 3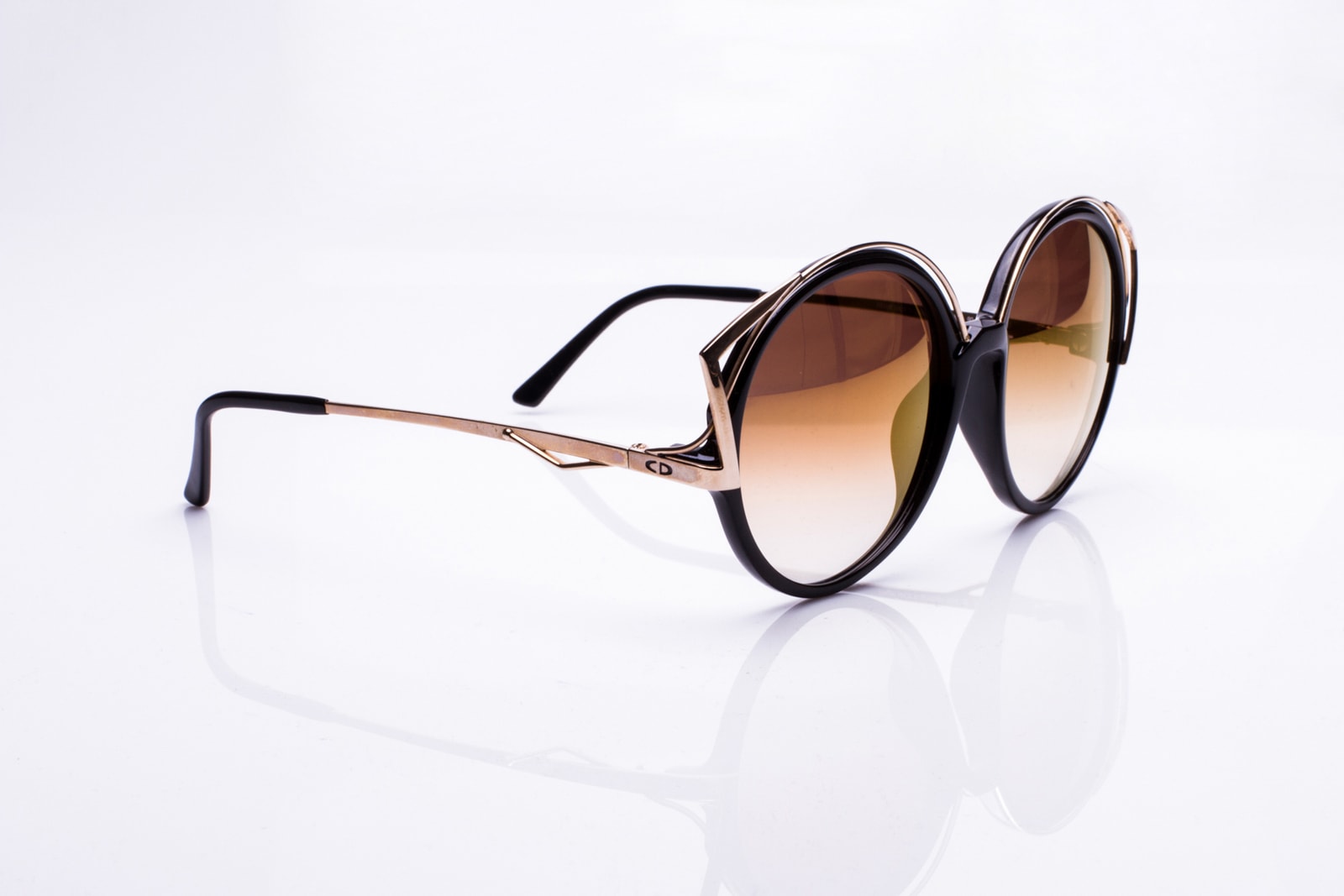 2 of 3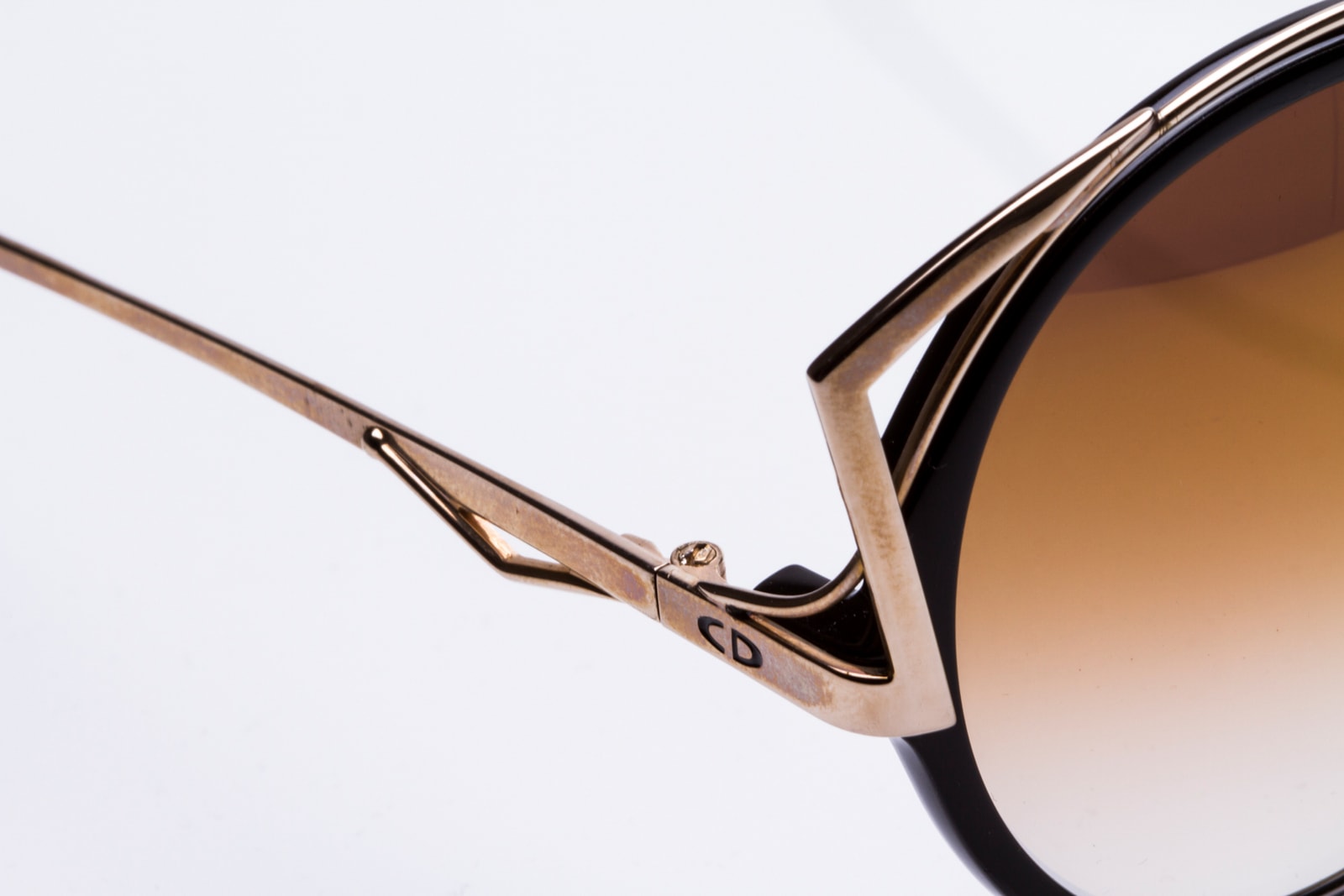 3 of 3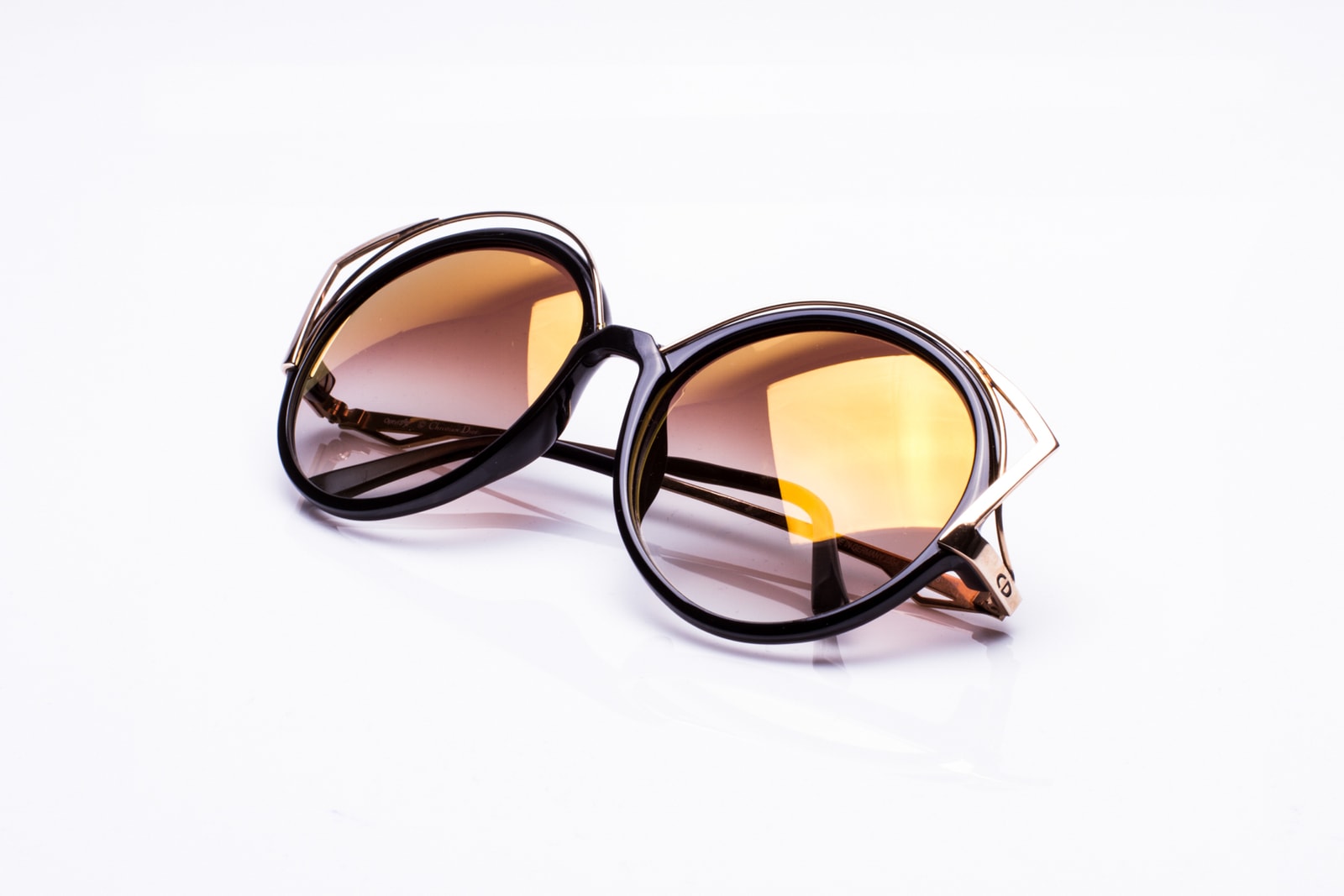 Yet another designer brand that came from the world famous Optyl factory, this combination metal and acetate Dior can be seen in even their current catalog. Dior not belonging to Optyl anymore, has clearly not hit the quality with their price point remake. With many variations, sizes and lenses, the unisex frame gathered a cult following. It can be seen in modern times on many artists including Beyonce customized with a zero base curve lens.
Ettore Bugatti 500 (2 colors)
1 of 4
2 of 4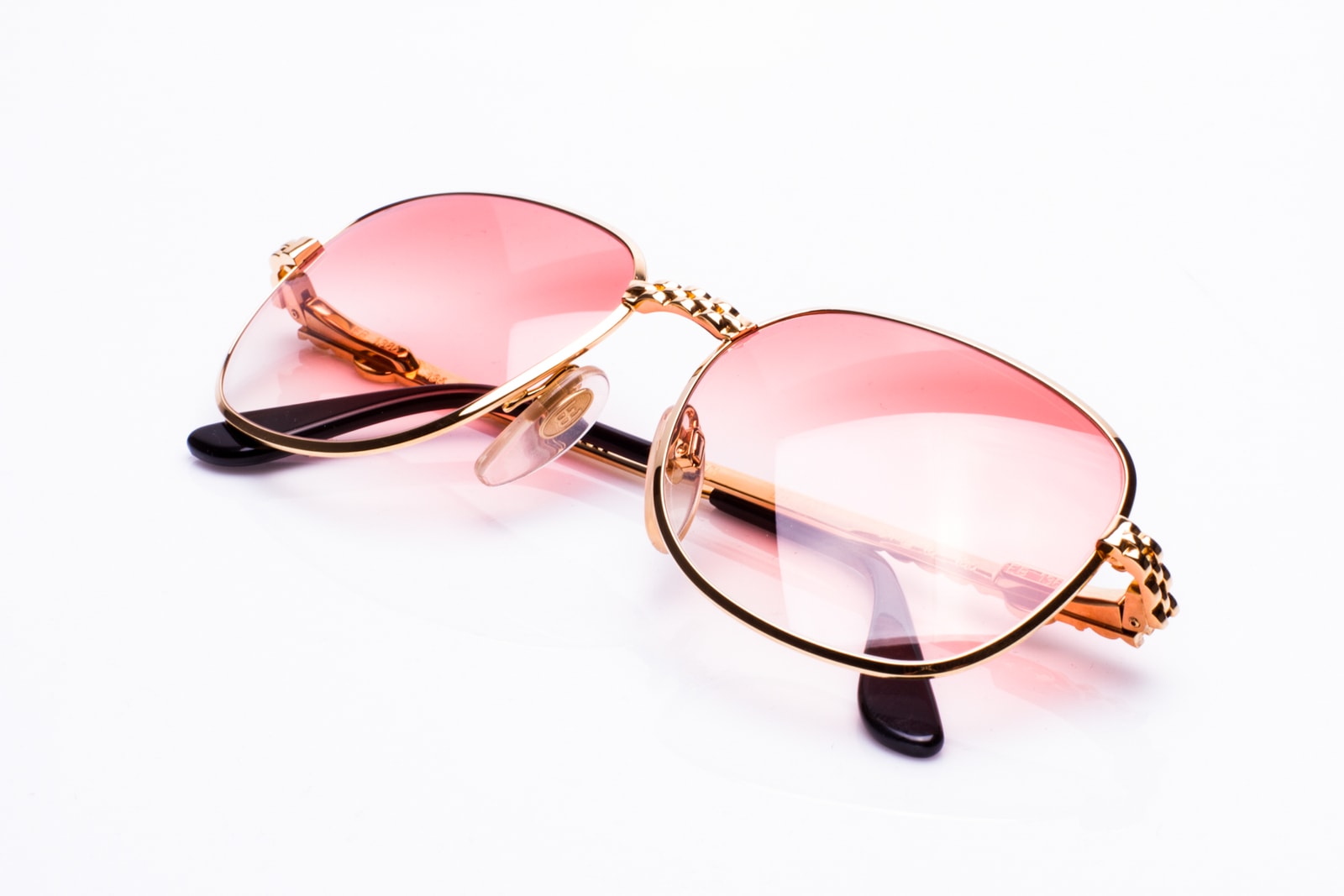 3 of 4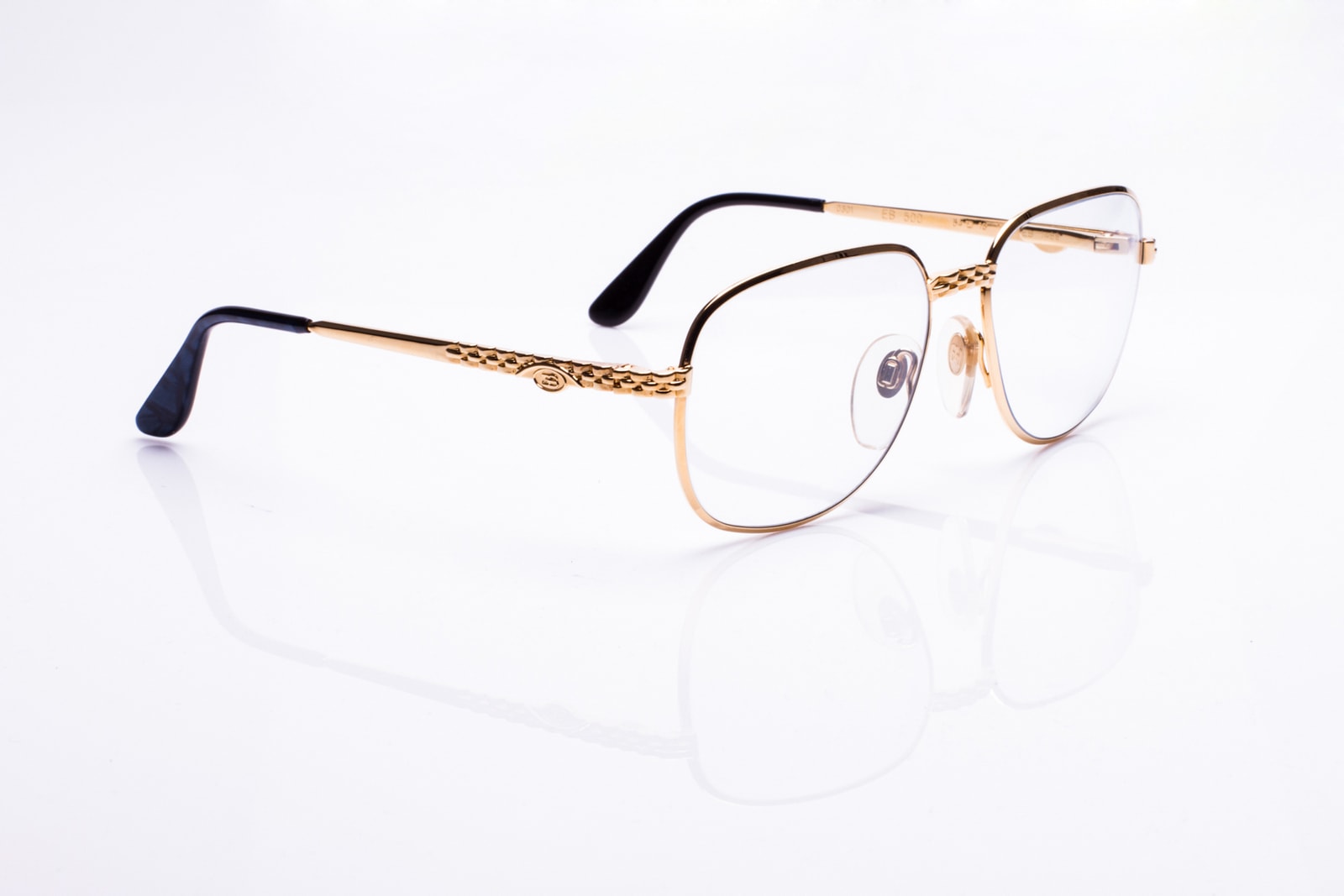 4 of 4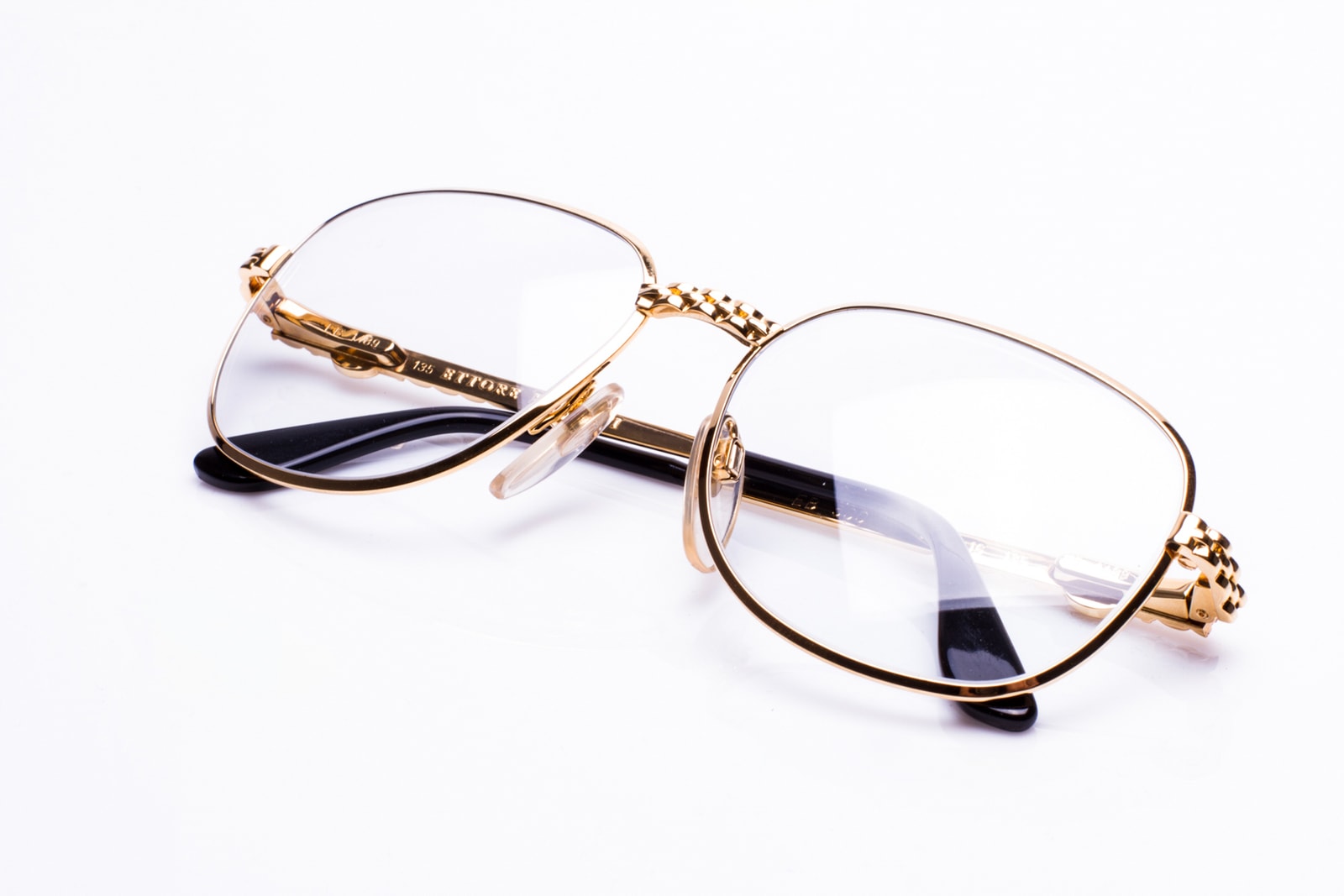 The brand was falsely rumored to be only available to Bugatti drivers made a huge resurge into pop culture as a quality alternative to Cartier brand eyewear. Its hand-dipped gold frame with signature blue temple pieces has become a widely searched model by many. The "old gold" way of dipping the frame allows for it to house many different color lenses, making it unique to the person wearing it. Many brands try to copy the vintage coloration and twisted braid.
Boss by Carrera 5163
1 of 3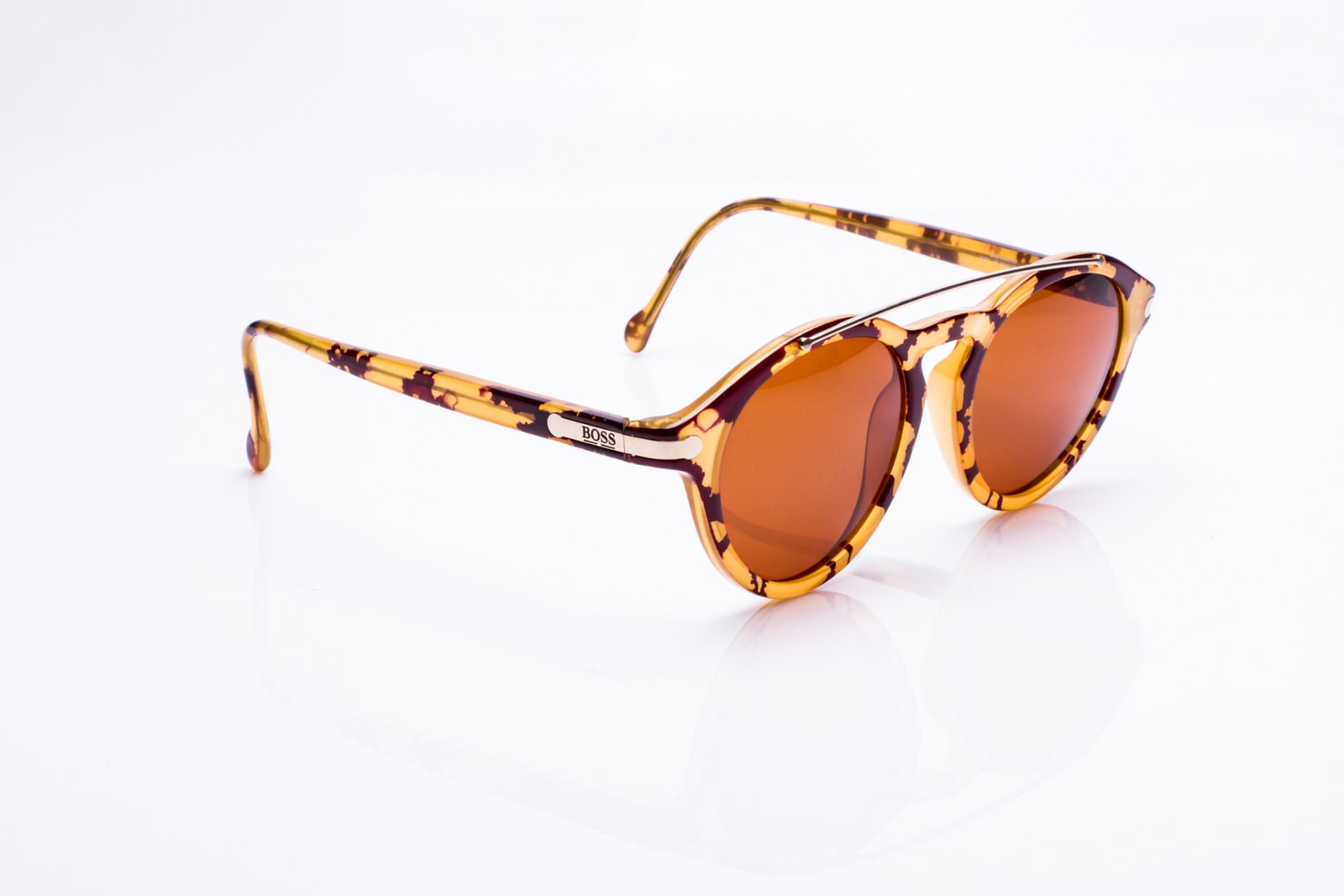 2 of 3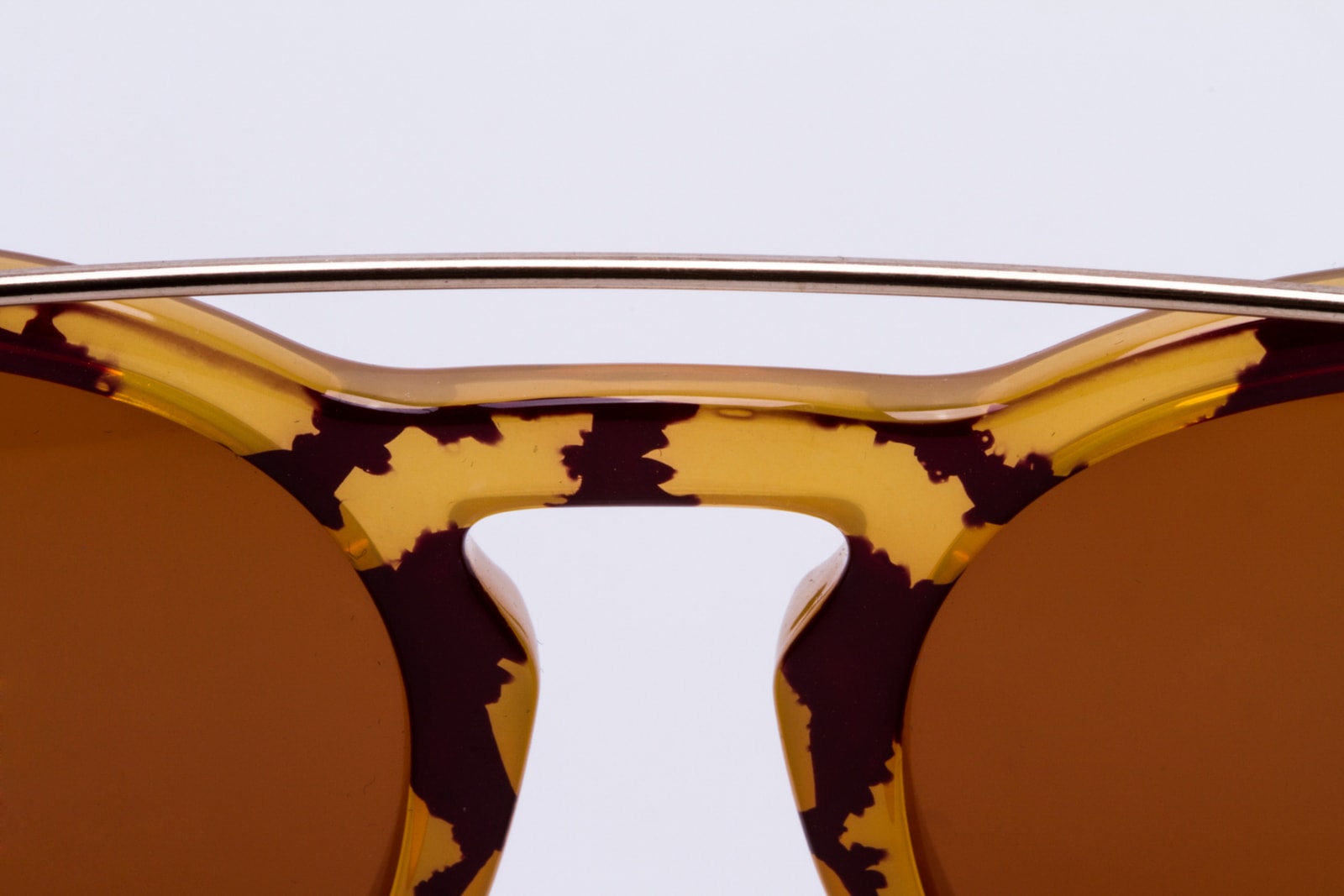 3 of 3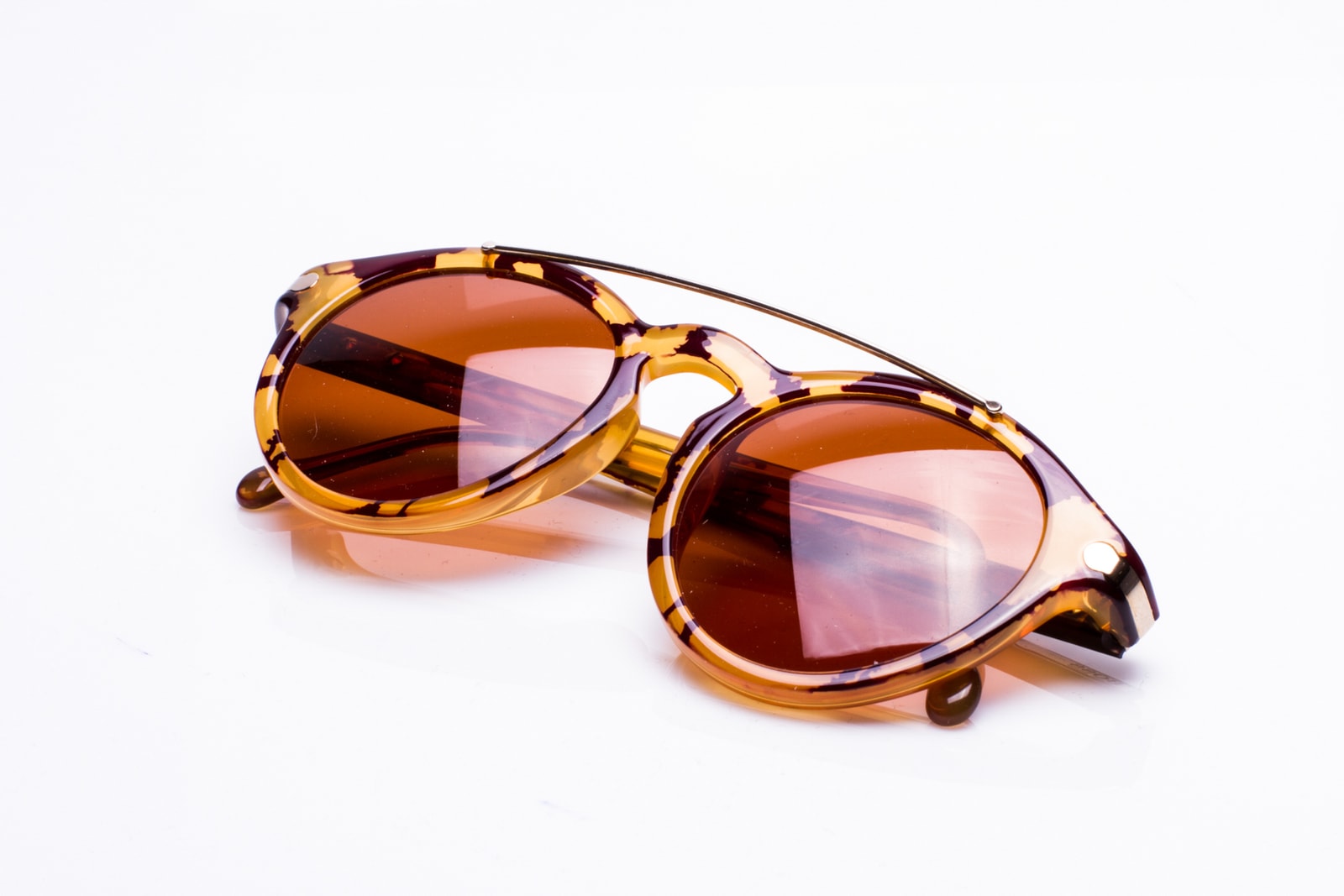 A common pattern in the 1980s was optical license houses producing co-branded optical frames. Boss is the perfect example, produced by Carrera at the Optyl factory. Carrera leant its cutting edge optical design to the prestigious name of Boss to create its hybrid line. A perfect example of 1990s gentleman design, the bridge bar from these Boss by Carrera sunglasses can be seen in most of today's modern designs.
Porsche 5672
1 of 3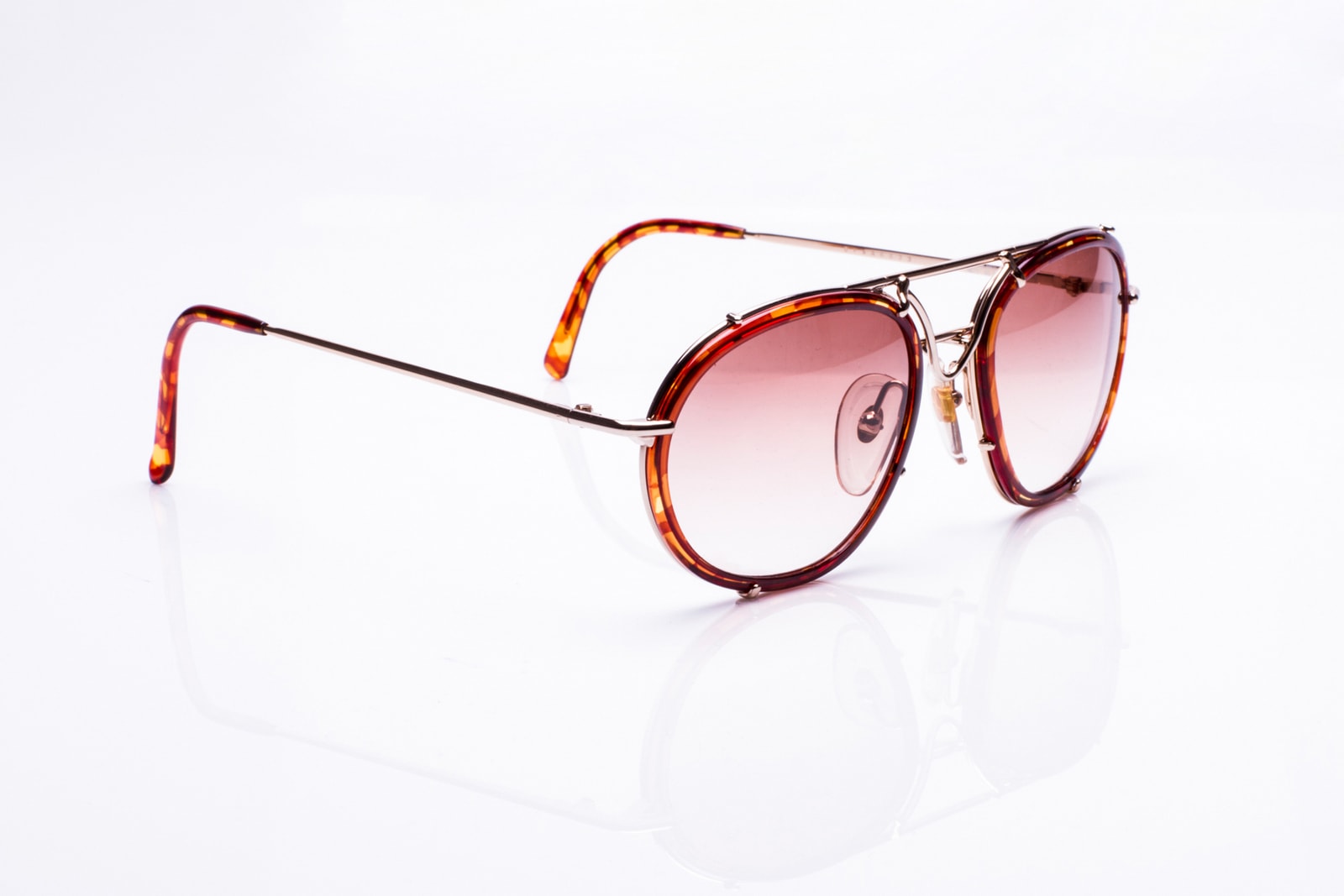 2 of 3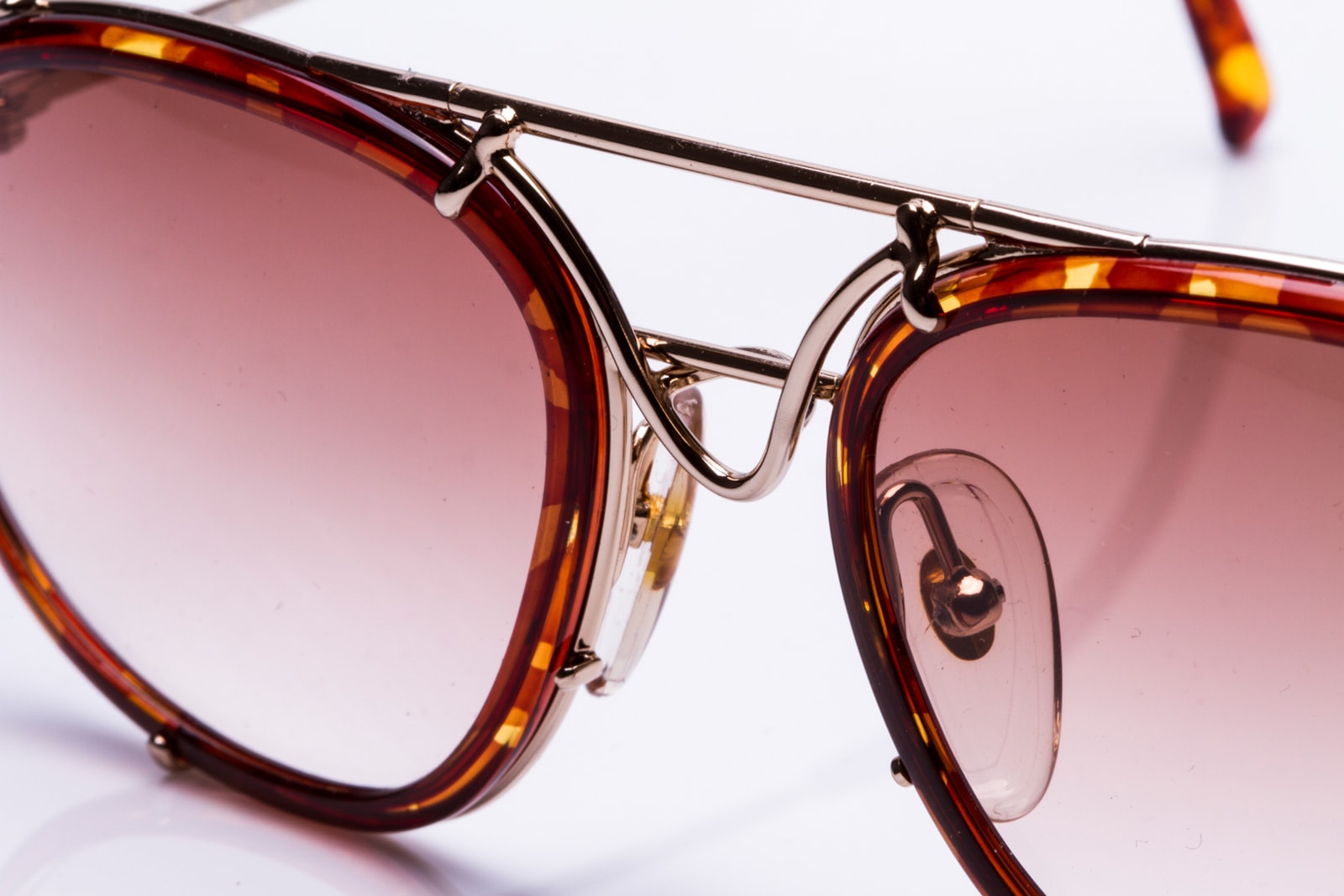 3 of 3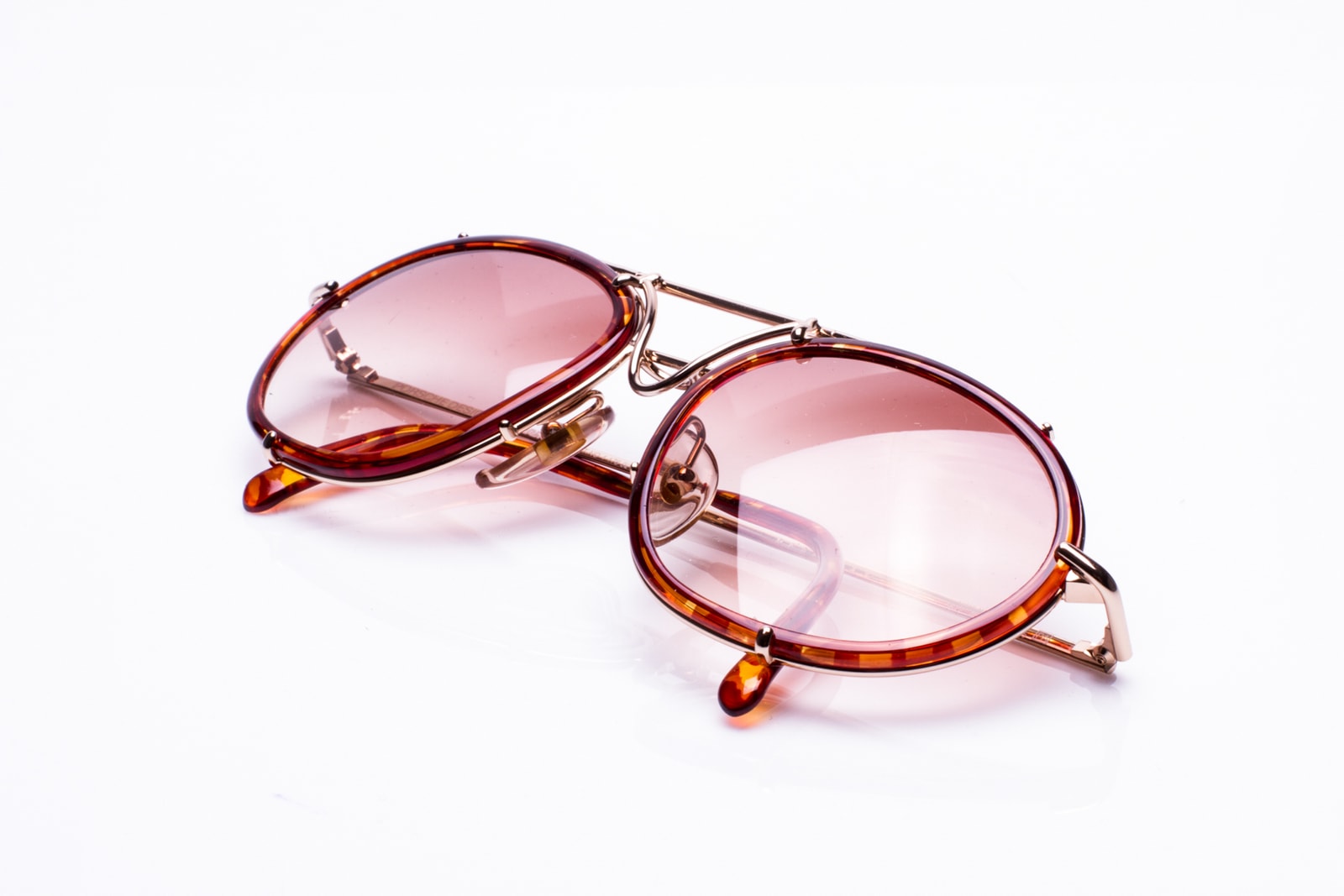 Current day fashion is a regurgitation of the past. With brands taking "inspiration" from previous trademarks, it's rare to find goods without vintage inspiration. Porsche by Carrera was initially owned and produced by Optyl. After the brand died out in the mid 1990s it was purchased by Rodenstock which currently produces it. One of the most iconic frames to ever exist, but without its actual vintage materials, it fails in comparison to the original. Optyl acetate is and still will be one of the highest quality production acetates the optical industry has ever seen. You can tell an original from a remake a mile away.
Hilton Class 10
1 of 3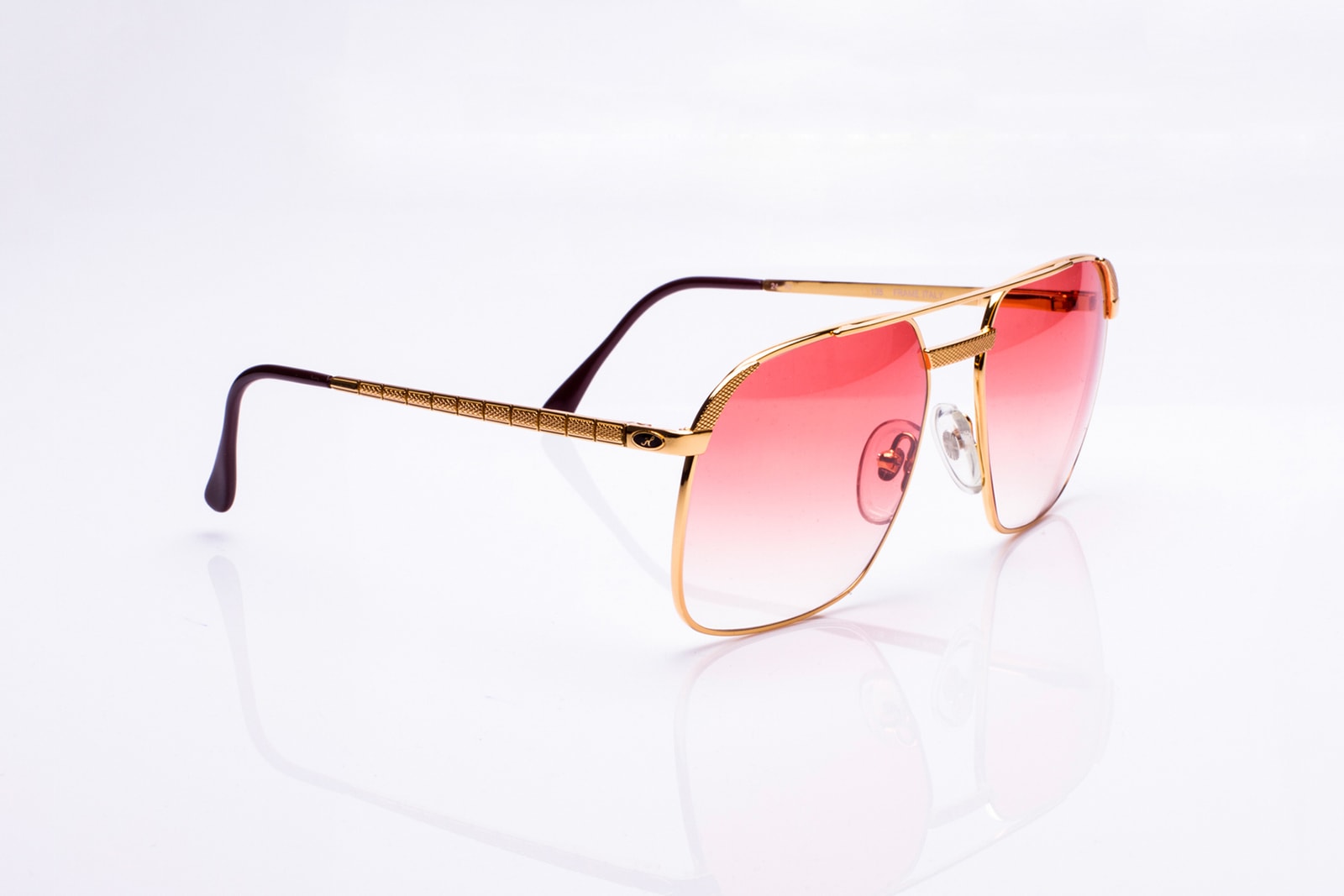 2 of 3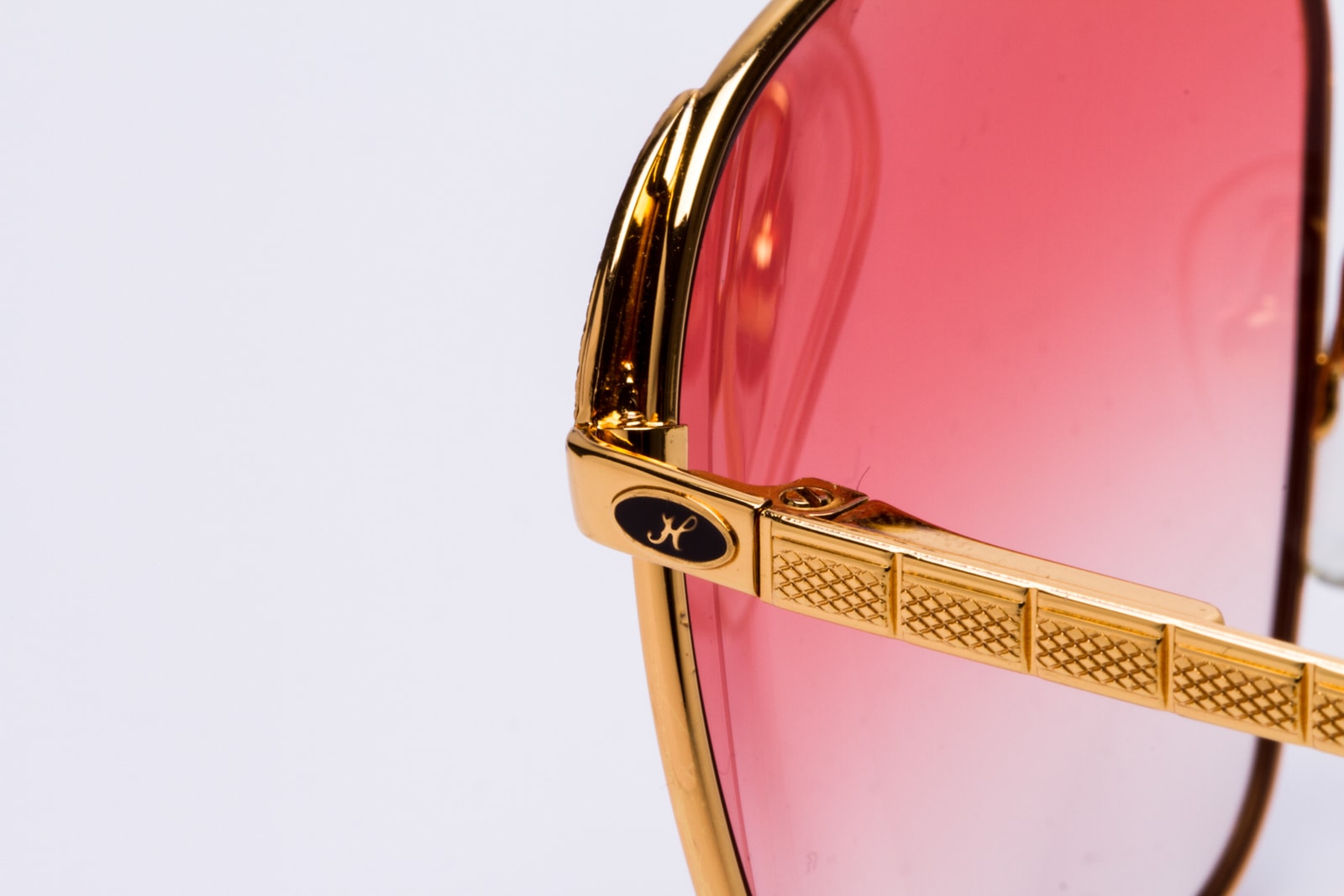 3 of 3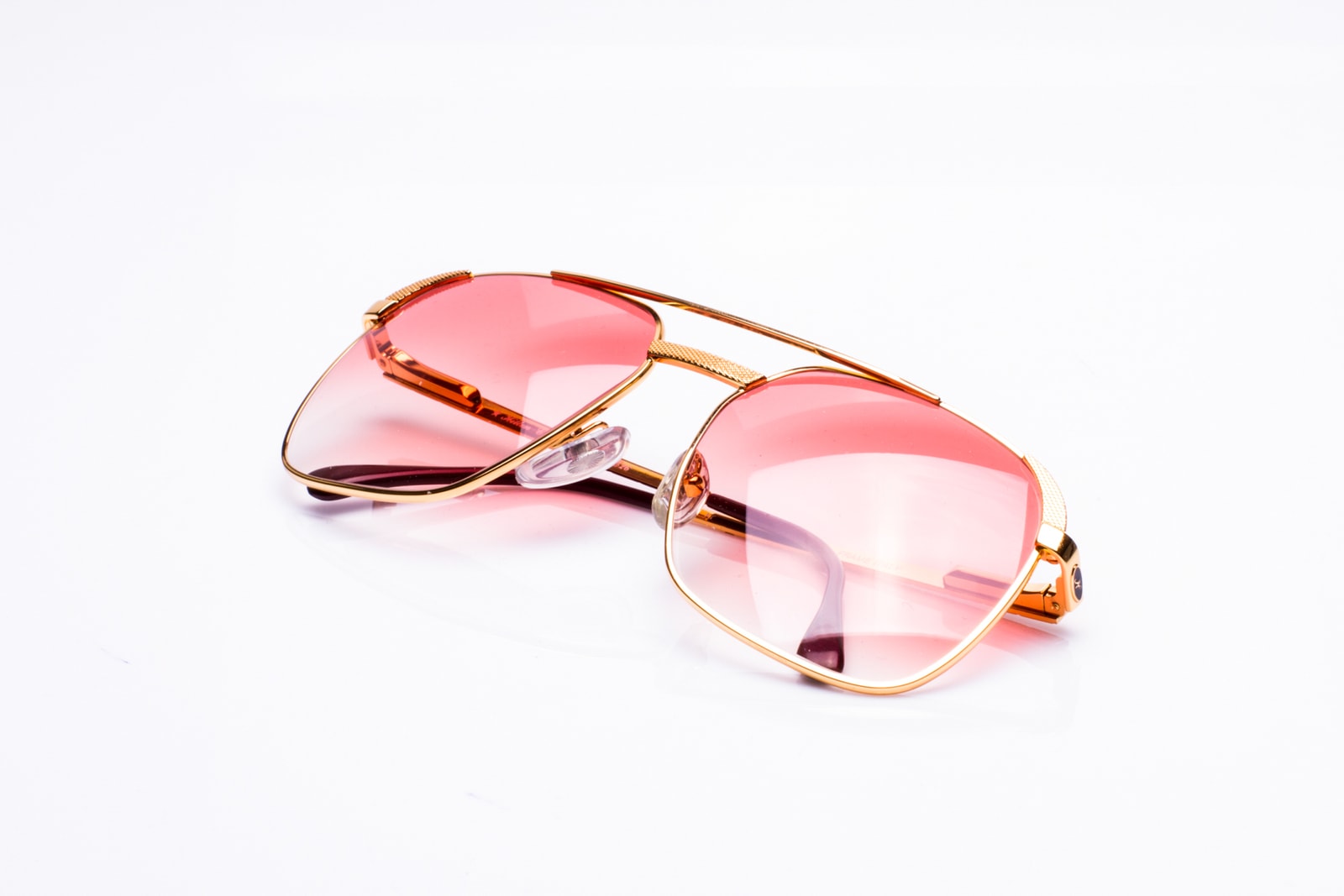 The 1990s was all about experimenting with prestigious materials and finishes. Unlike the experimental shapes of the 1980s and oversized shoes of the 1970s, Hilton Eyewear is a perfect example of 1990s elegance. The frame worn by the likes of such moguls as JAY Z, Usher, and more combines early spring hinge technology with an incredible metal work detail. Many brands have used this as a base for their new designs, however reproducing its quality in current times isn't financially viable. The handmade Italian craftsmanship isn't an art that exists in today's modern eyewear production.
Caviar M4011
1 of 3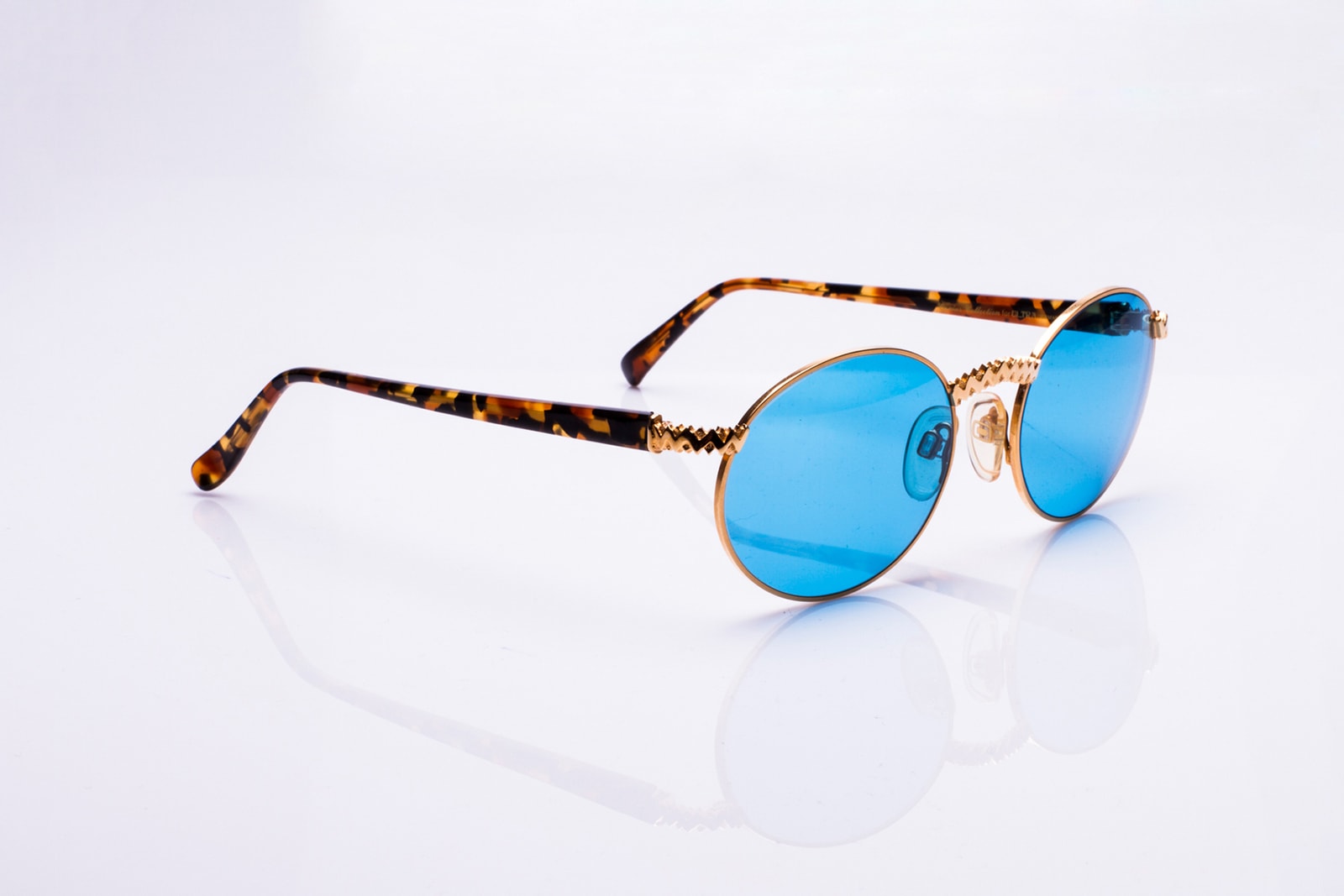 2 of 3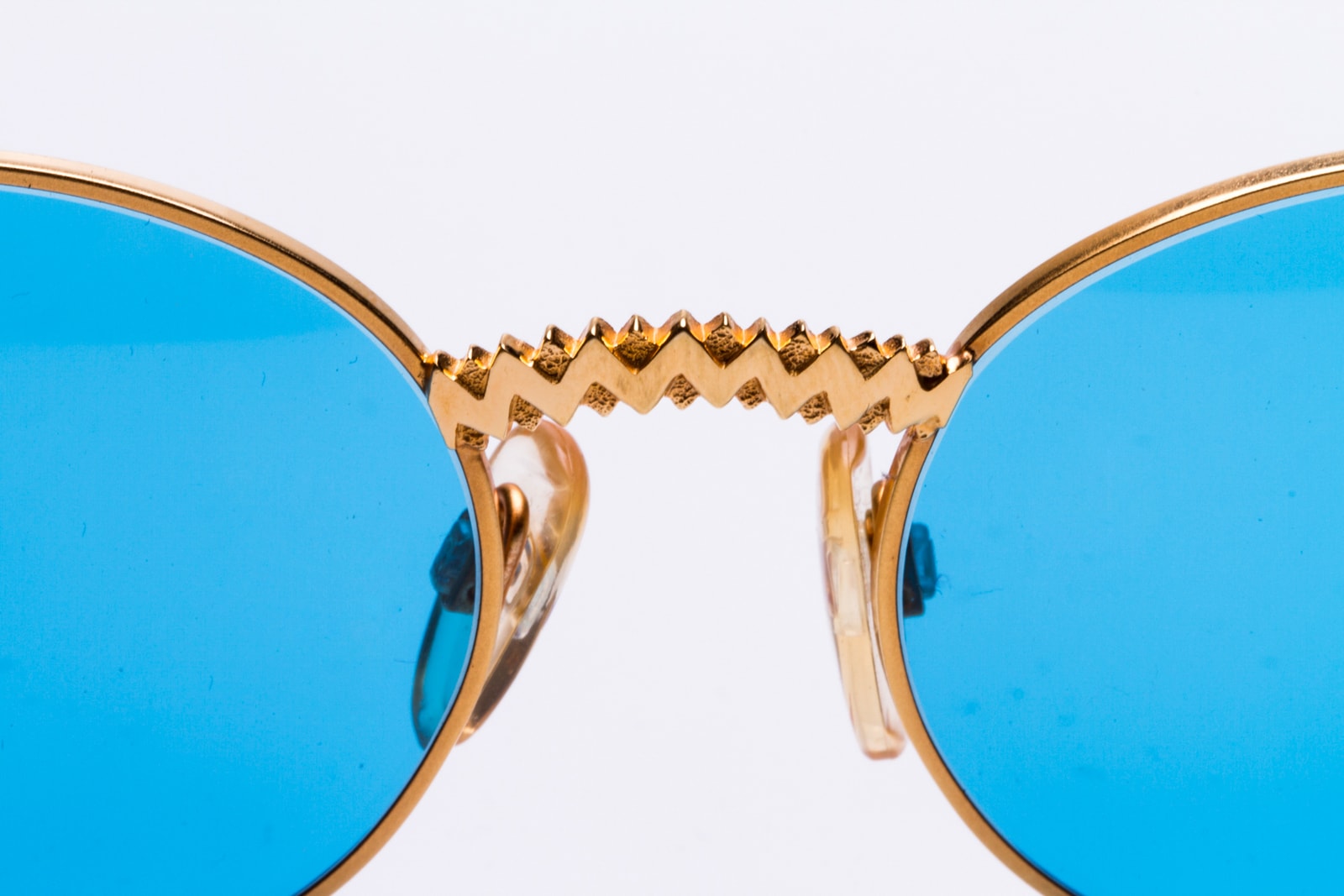 3 of 3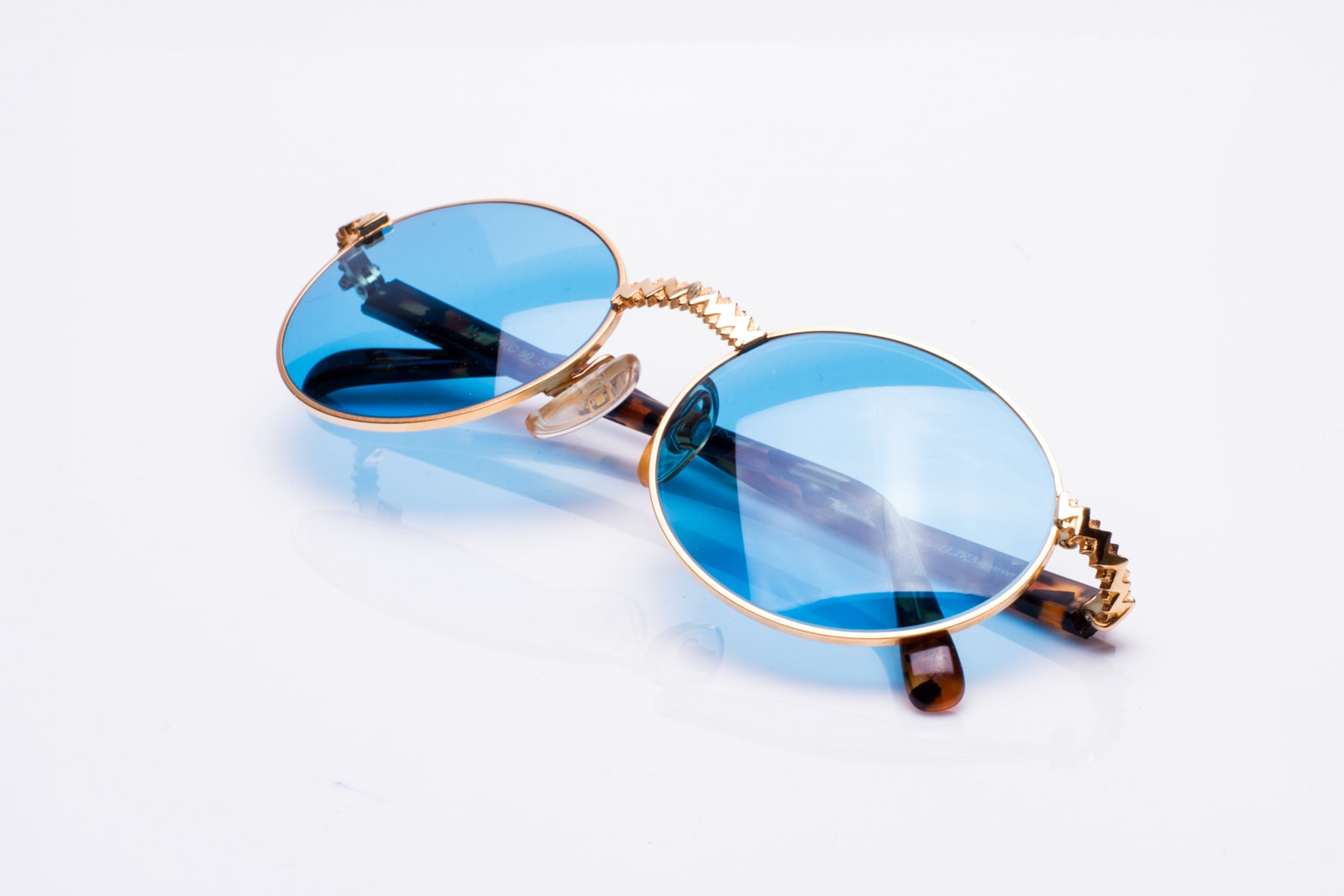 Caviar eyewear is an interesting and most important eyewear brand; it's an actual eyewear design house and not a name that is licensed a name. Known for its outlandish design and intricate details, Caviar developed a cult following in the 1990s. The Caviar customer historically is one that grows within the brand. The Caviar M4011 uses experimental tribal metal pattern with a primitive plating process known for its extreme gold plating quality. In recent years artist Jstash has collaborated with Caviar to put his own twist on this cult classic.
Cartier Cabriolet
1 of 3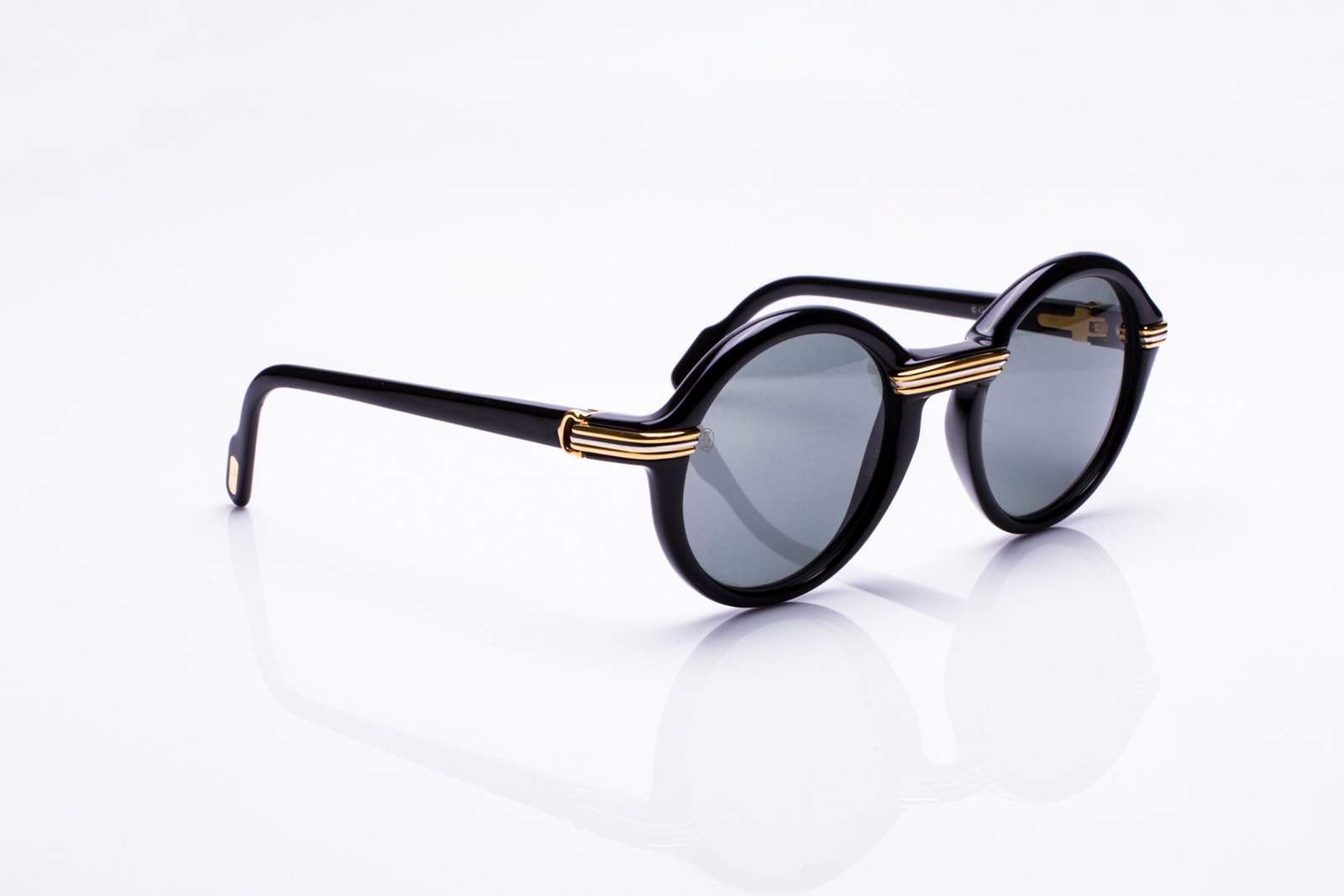 2 of 3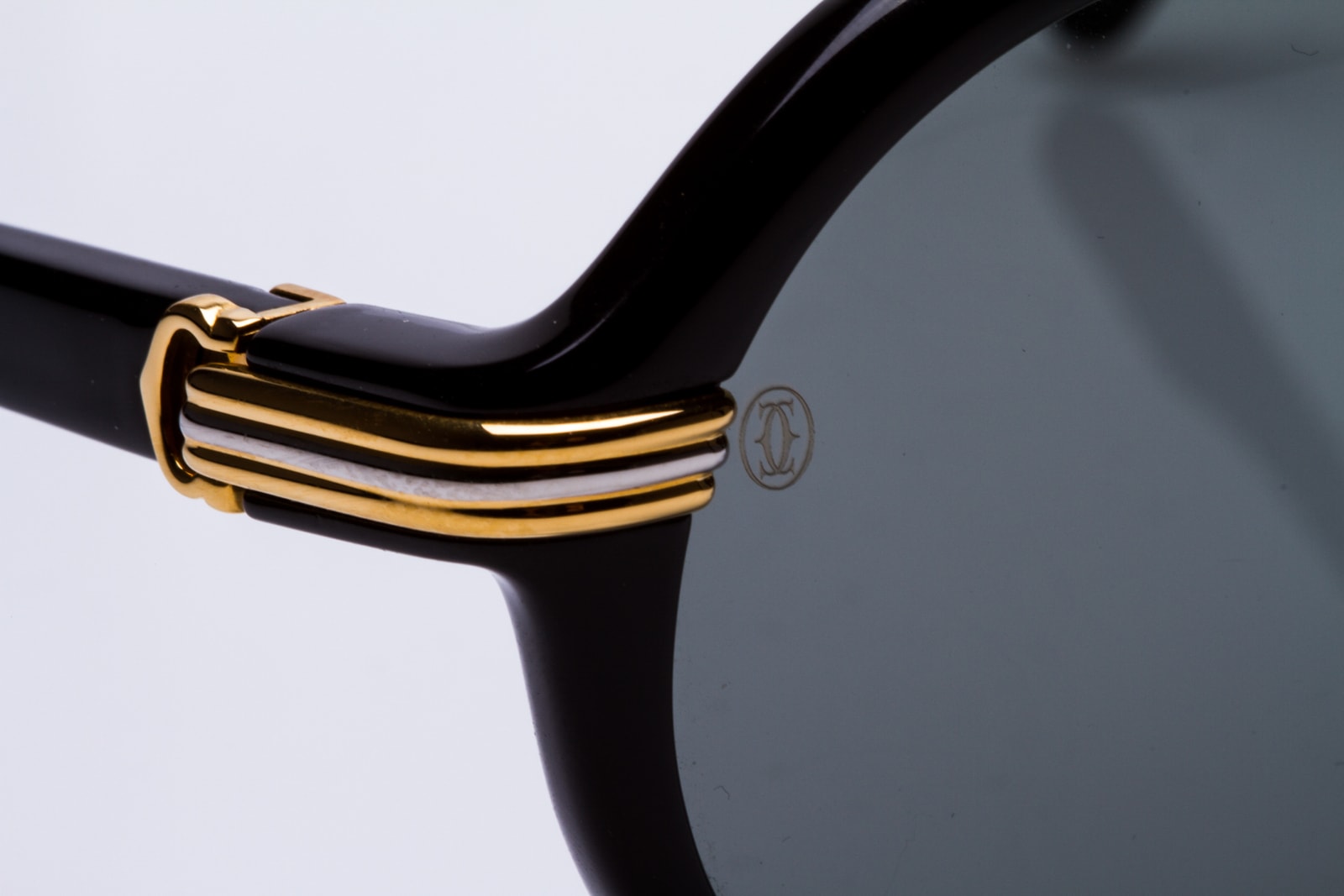 3 of 3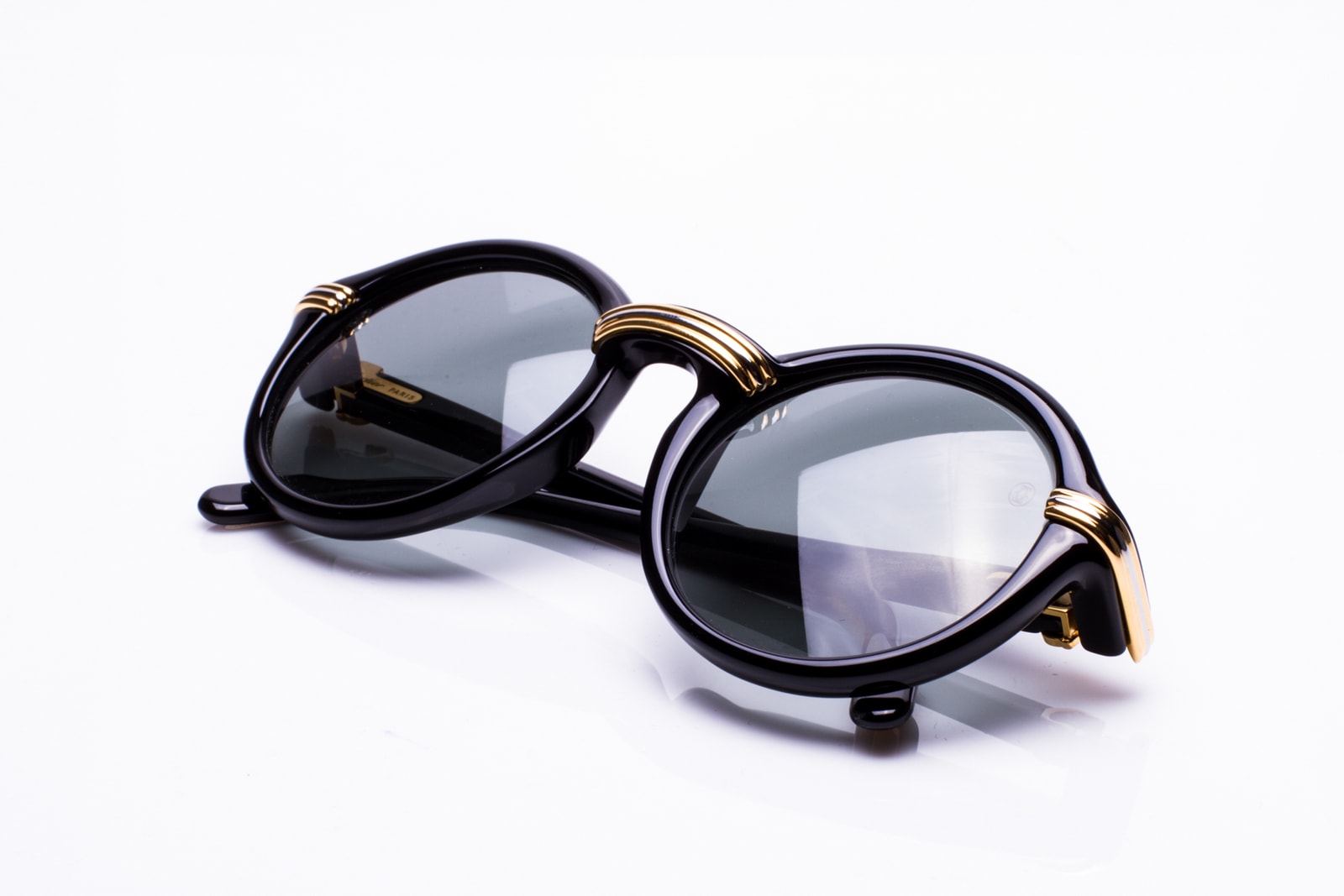 The Cartier Cabriolet proved to be the perfect fusion between inlaid metal to a luxurious acetate. Spring hinge sides, with signature Cartier "C" arms have etched this frame out as one of the staple 1990s luxury frames. Few people know that part of the authenticity of a Cartier can be told in its lenses. When you breath and fog a Cartier lens, the signature Cartier logo appears in the mist. A couple of new-age brands have given this a new-age twist in attempt to do justice to its greatness.
Jean Paul Gaultier 56-4178
1 of 4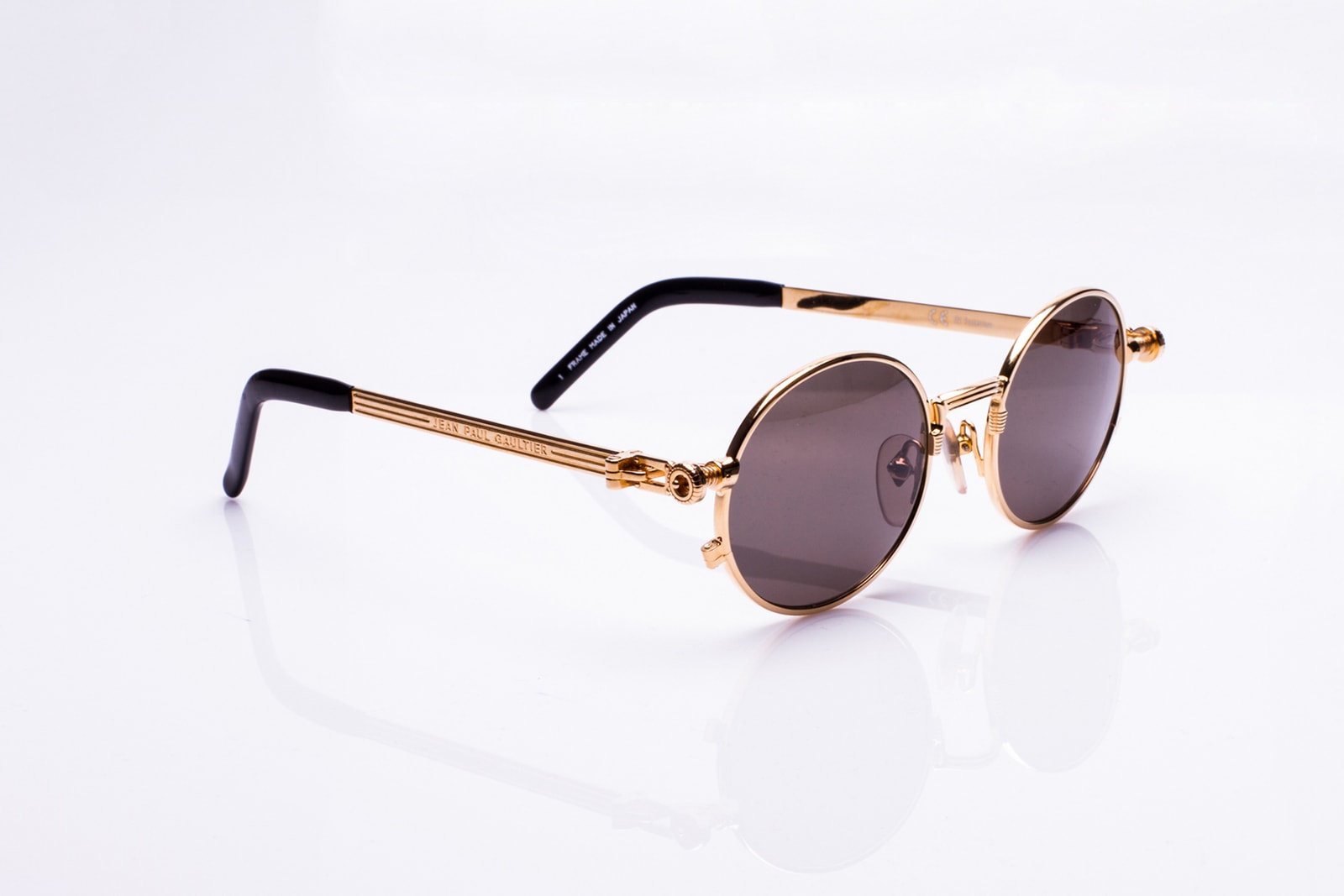 2 of 4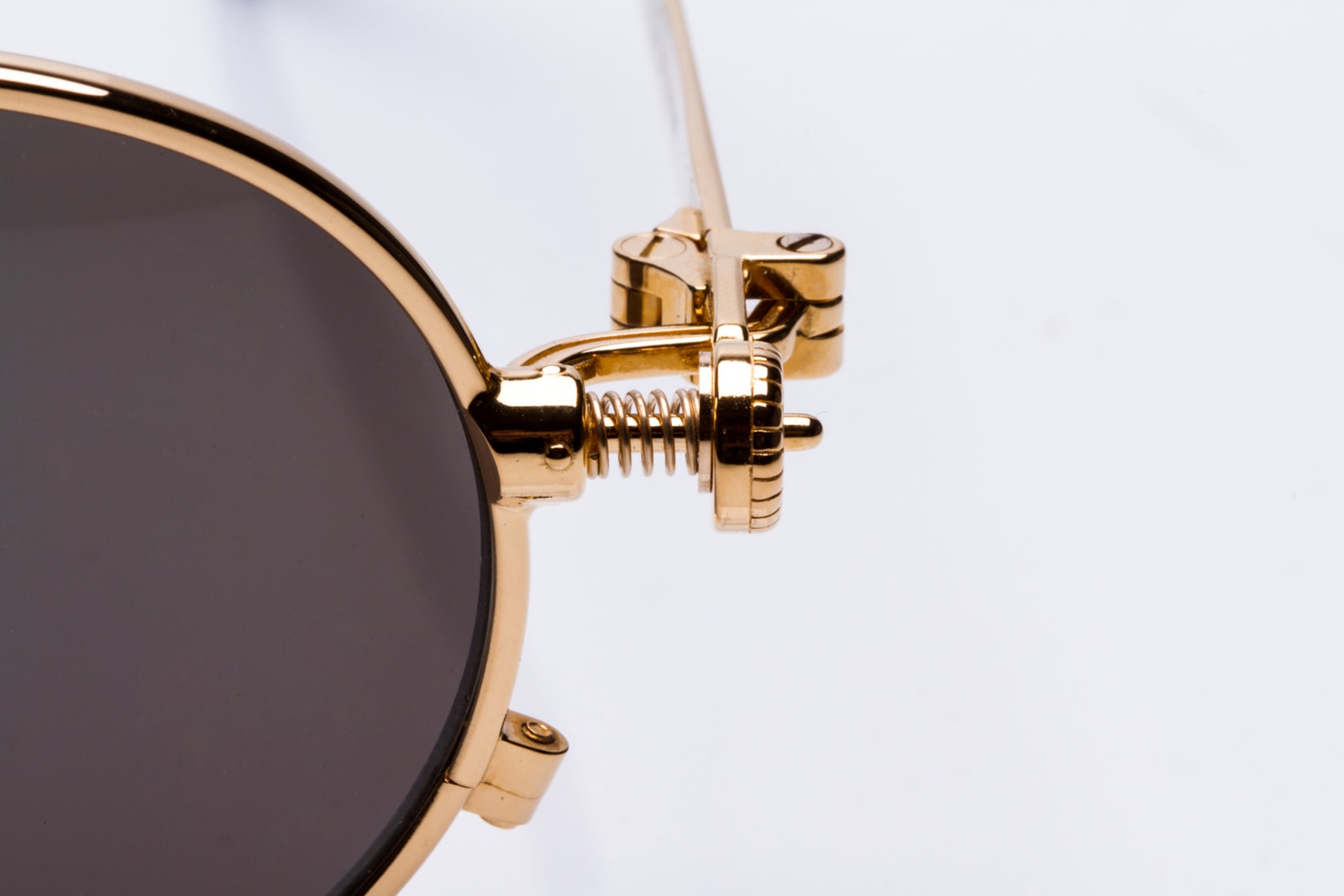 3 of 4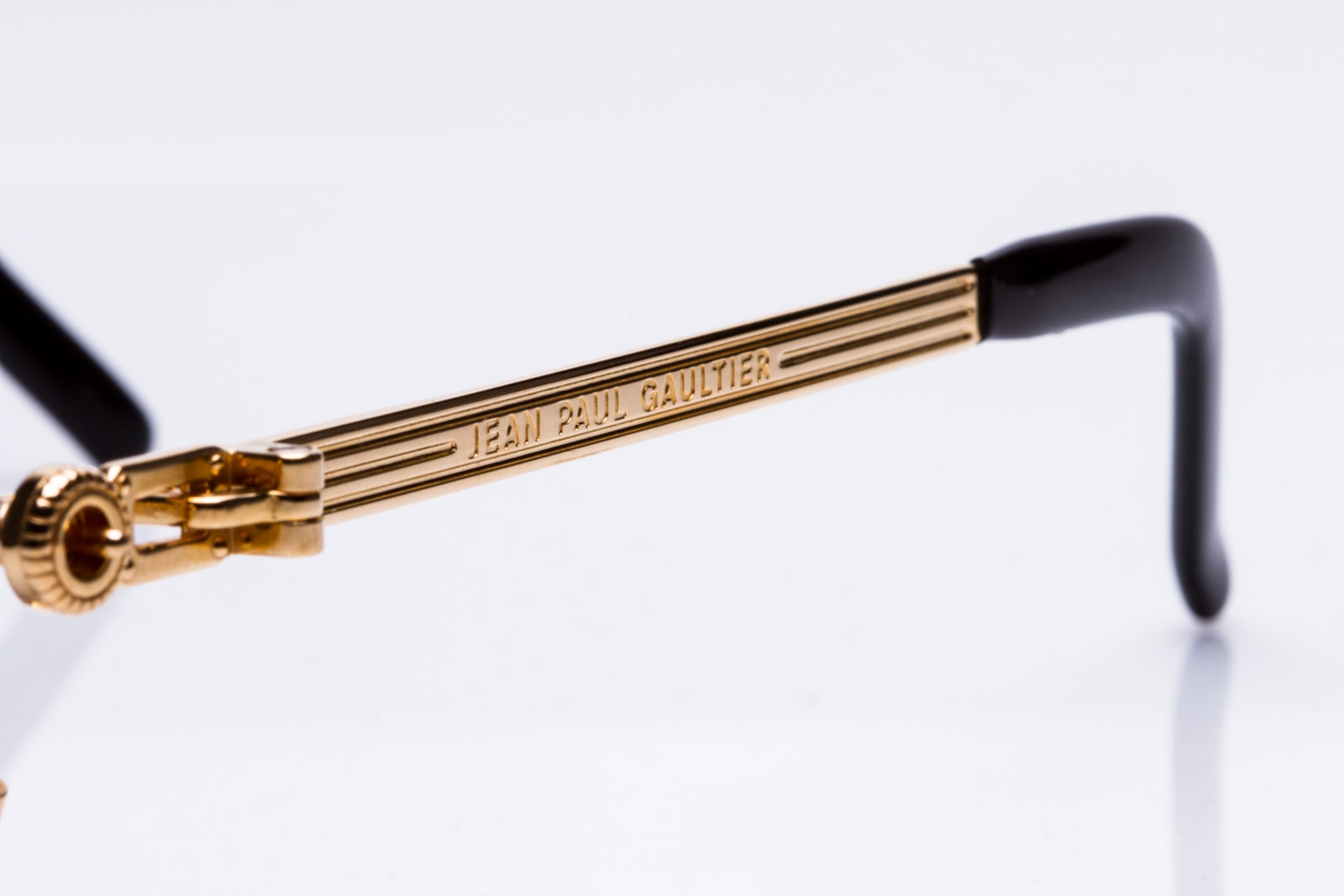 4 of 4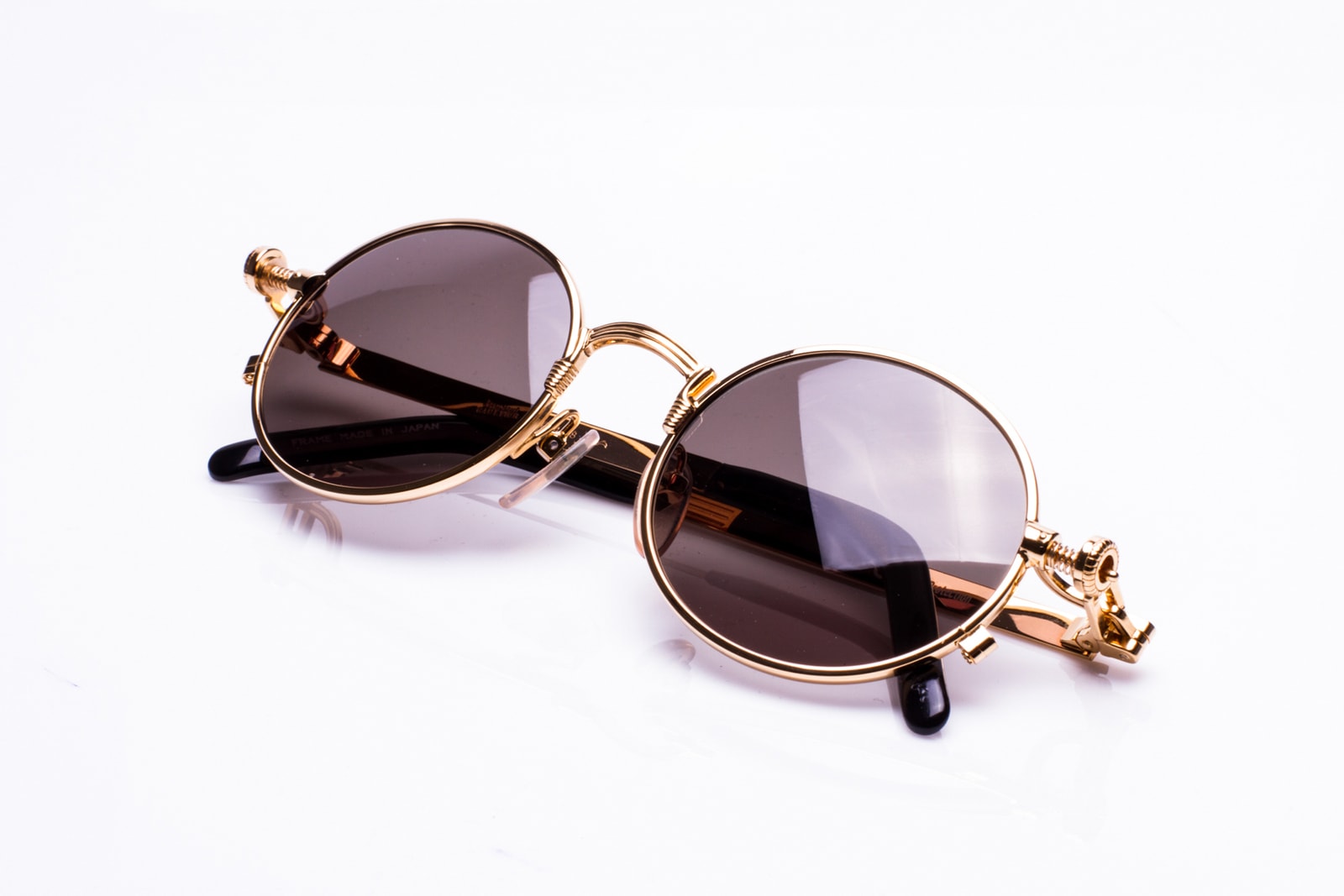 Designed in France and fabricated in Japan, Jean Paul Gaultier has quickly become known as the "wearable runway" vintage eyewear brand. Each JPG frame having a unique design characteristic, they have carved their models as timeless classics in the fashion-forward optical world. Many popular models have come out of the JPG 56 series with so many different finishes and lens coloration, it makes them a hard brand to collect. Although many attempts have been made to copy the frame's unique attributes, very few current brands have been able to make these design elements their own. With such a unique design aspect and handmade Japanese '90s production, the frame is desired by optical and fashion enthusiasts.
Ettore Buggatti 508
1 of 3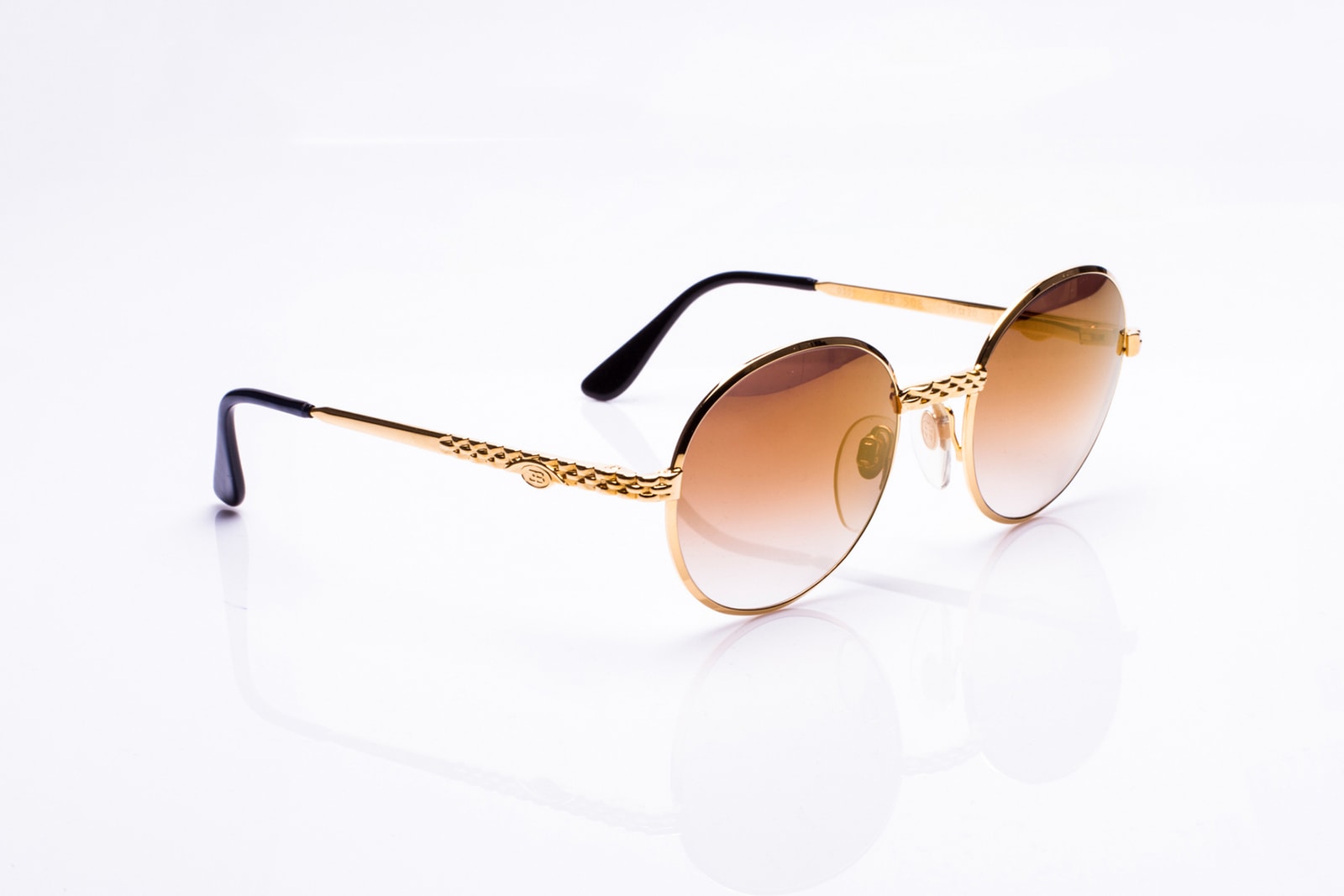 2 of 3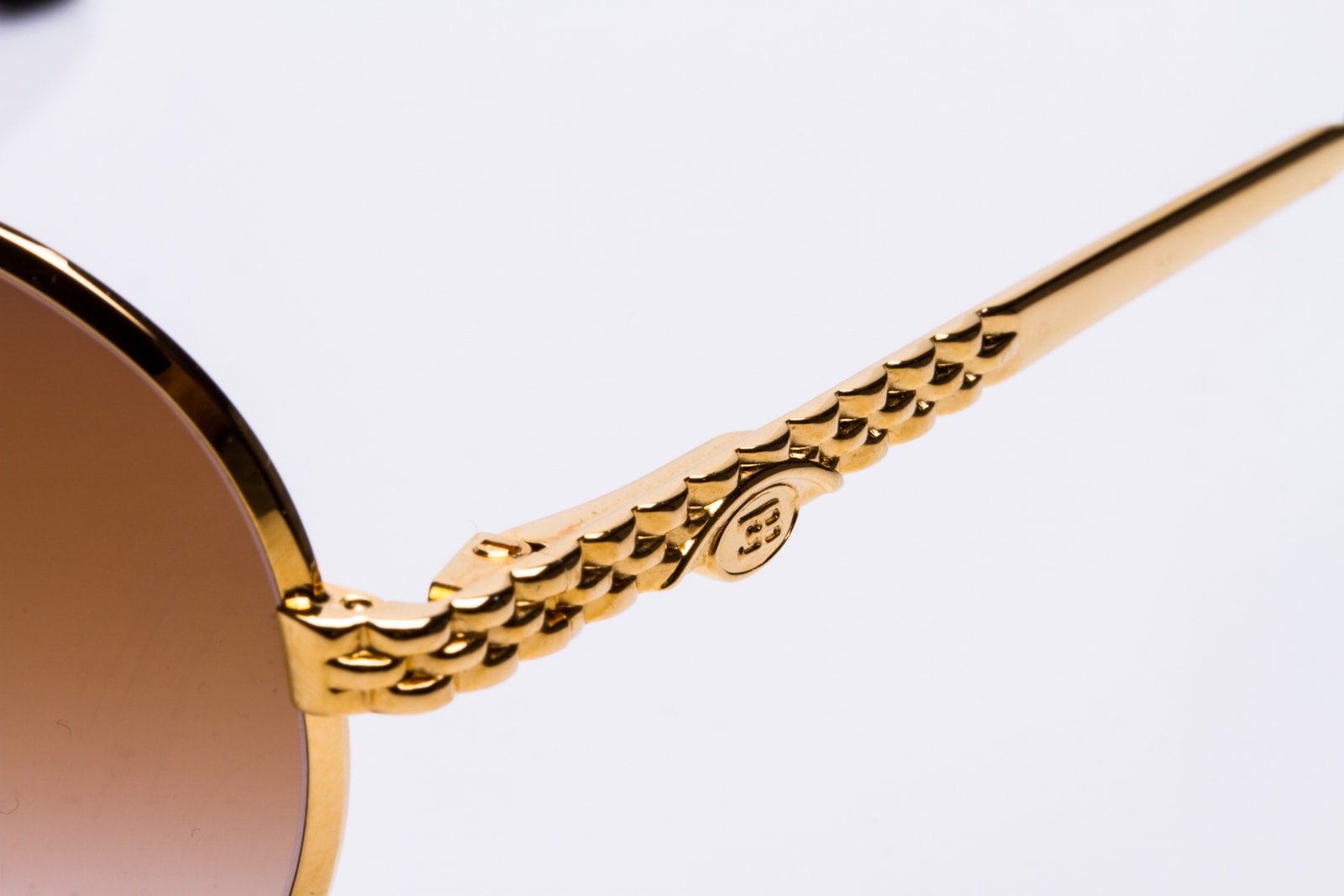 3 of 3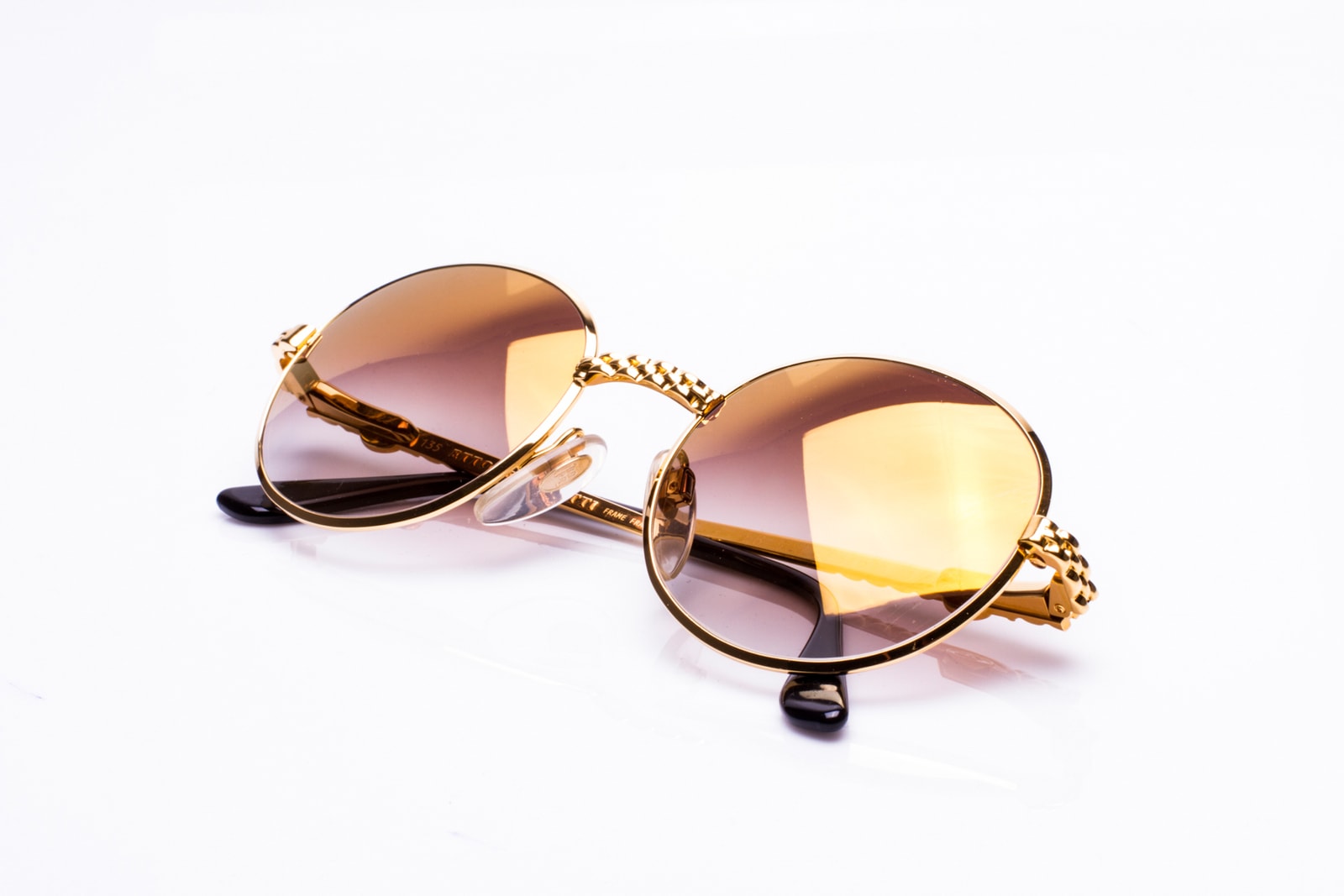 With the resurgence of luxury round optical frames it's rare to find a frame with such a universal round shape. Many round frames become either too big or too small, but with this perfect circular form, and 50mm lens diameter, this will fit any build. The basis of many of today's frames, designers choose this as the base of their optical creations. Many artists from 2 Chainz to K Camp have been seen with this model frame
Versace 372/DM
1 of 3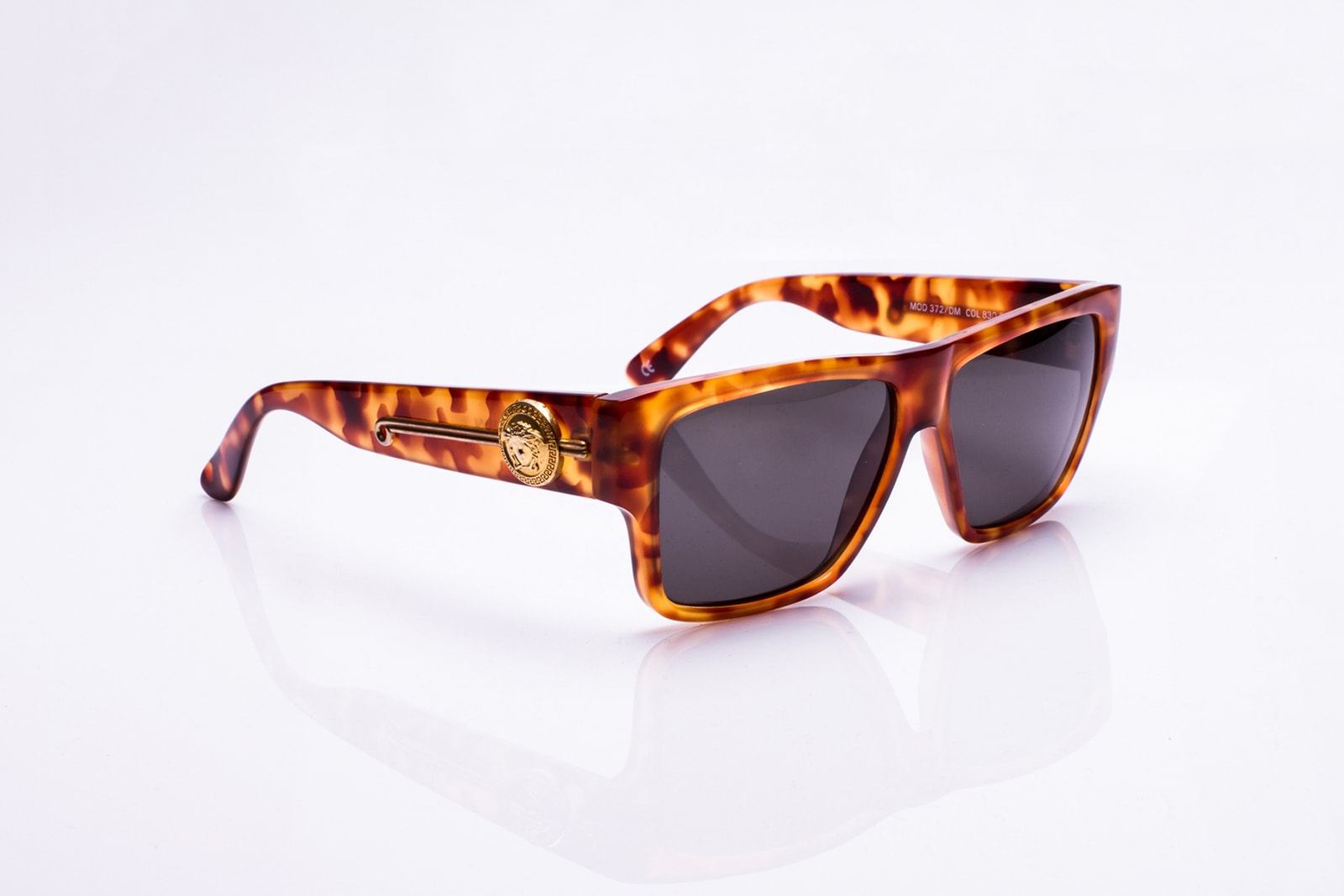 2 of 3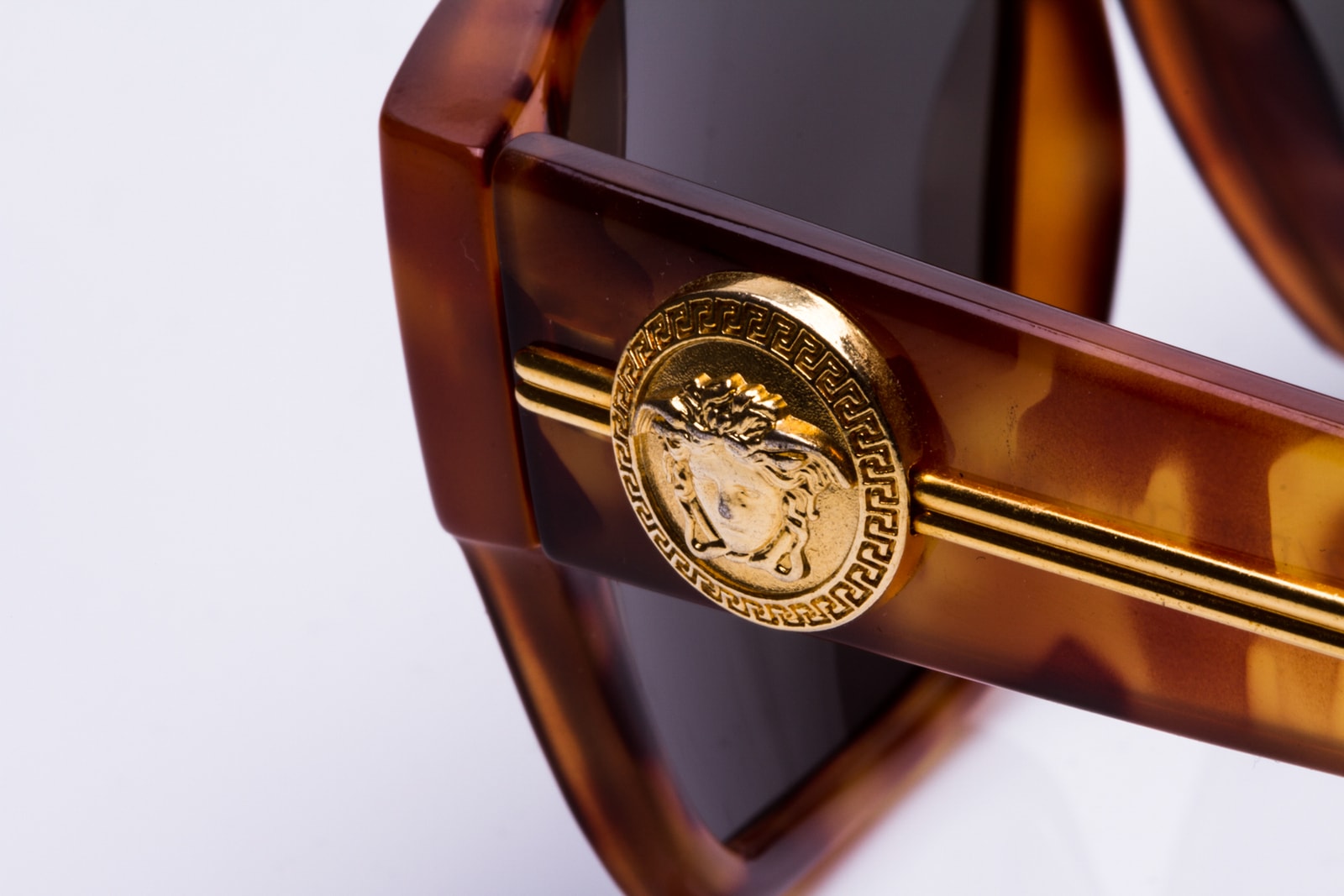 3 of 3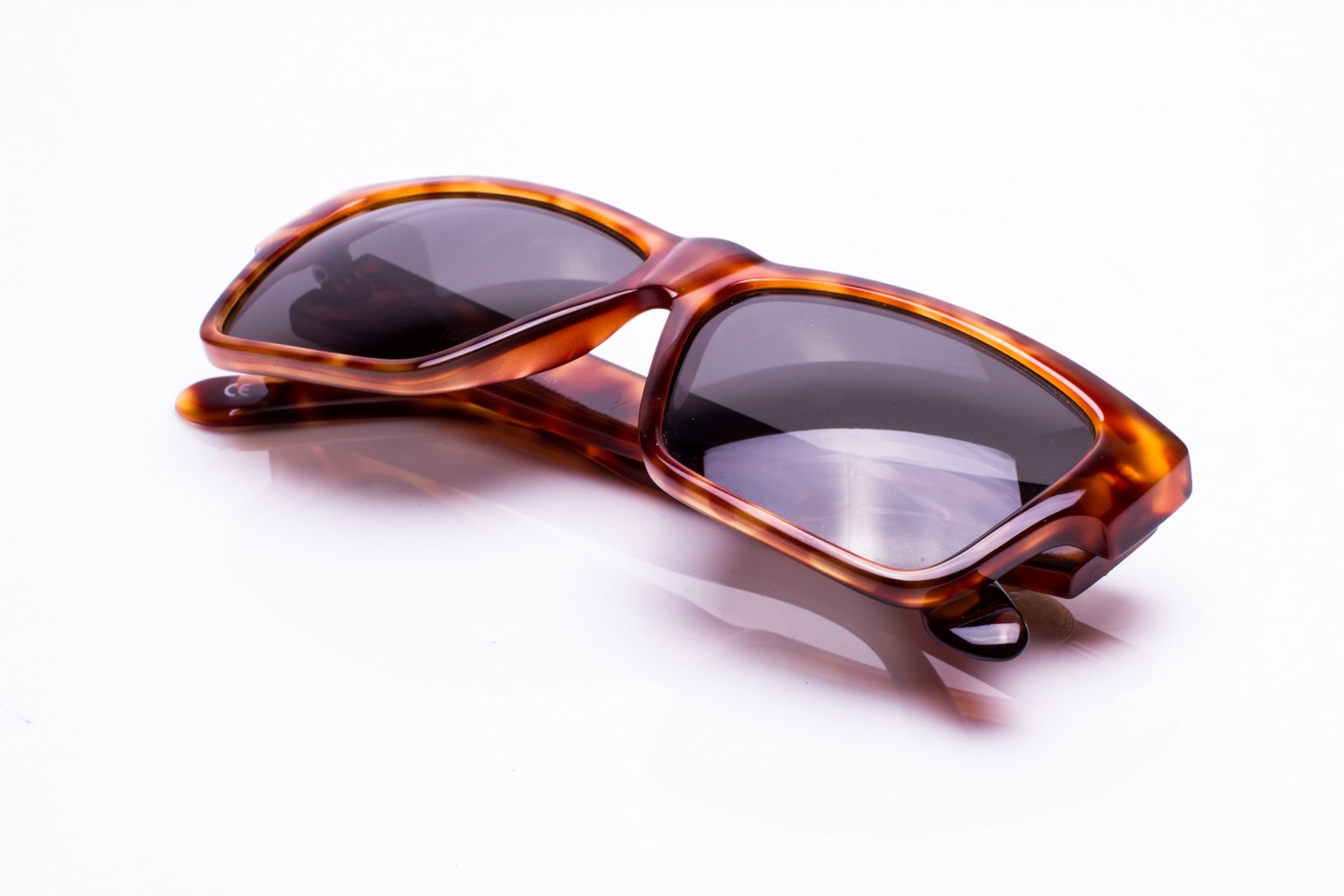 With huge impact from the early '90s, the Versace 372/DM has been paid homage to as the base of many of today's frames. The universal shape and iconic side sizing allows for new companies to take it as their own. If not recognizable as one of the most sought-after Versace frames worn by The Notorious B.I.G., you can see it on most of today's eyewear collecting artists.
Jean Paul Gaultier 56-0174
1 of 3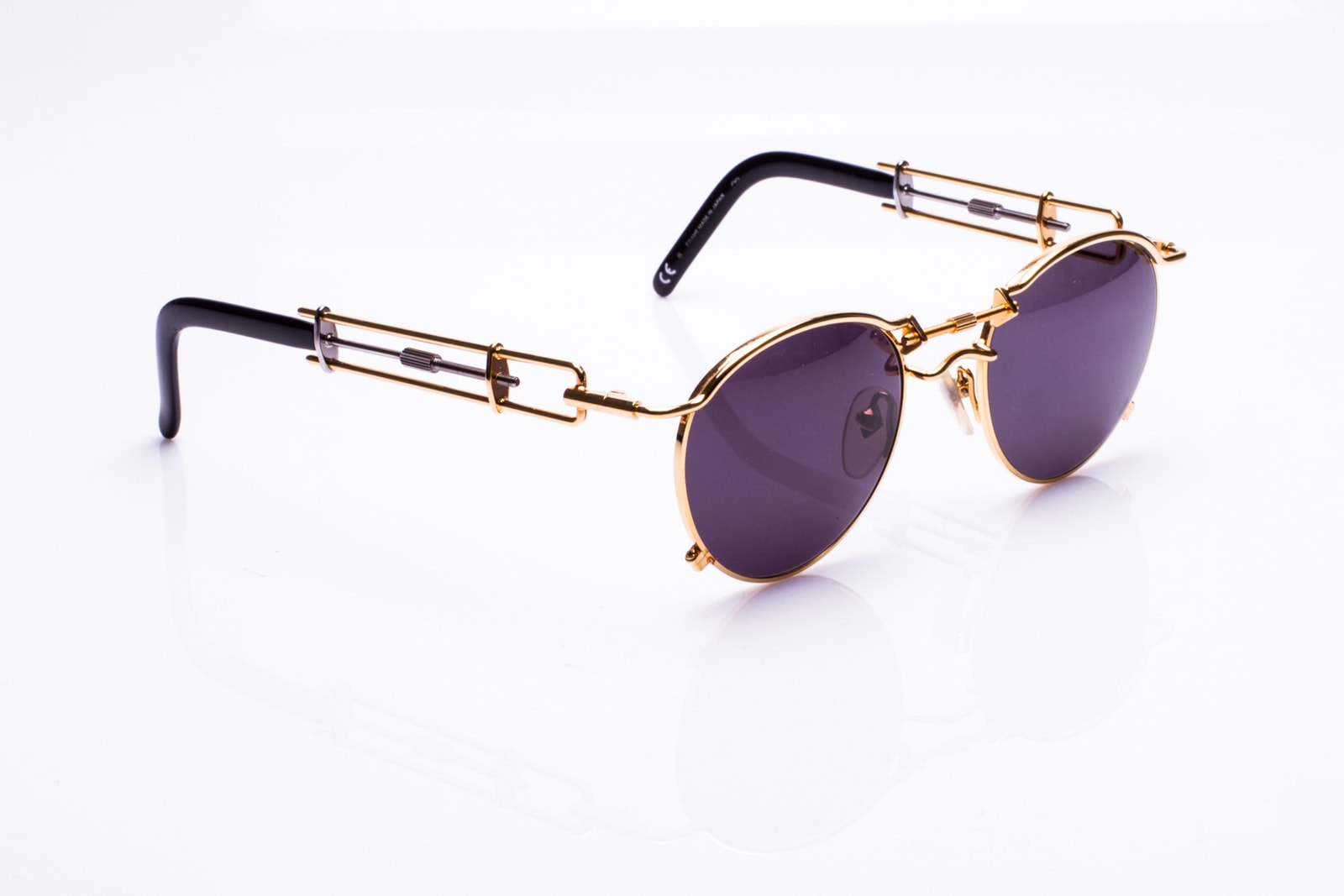 2 of 3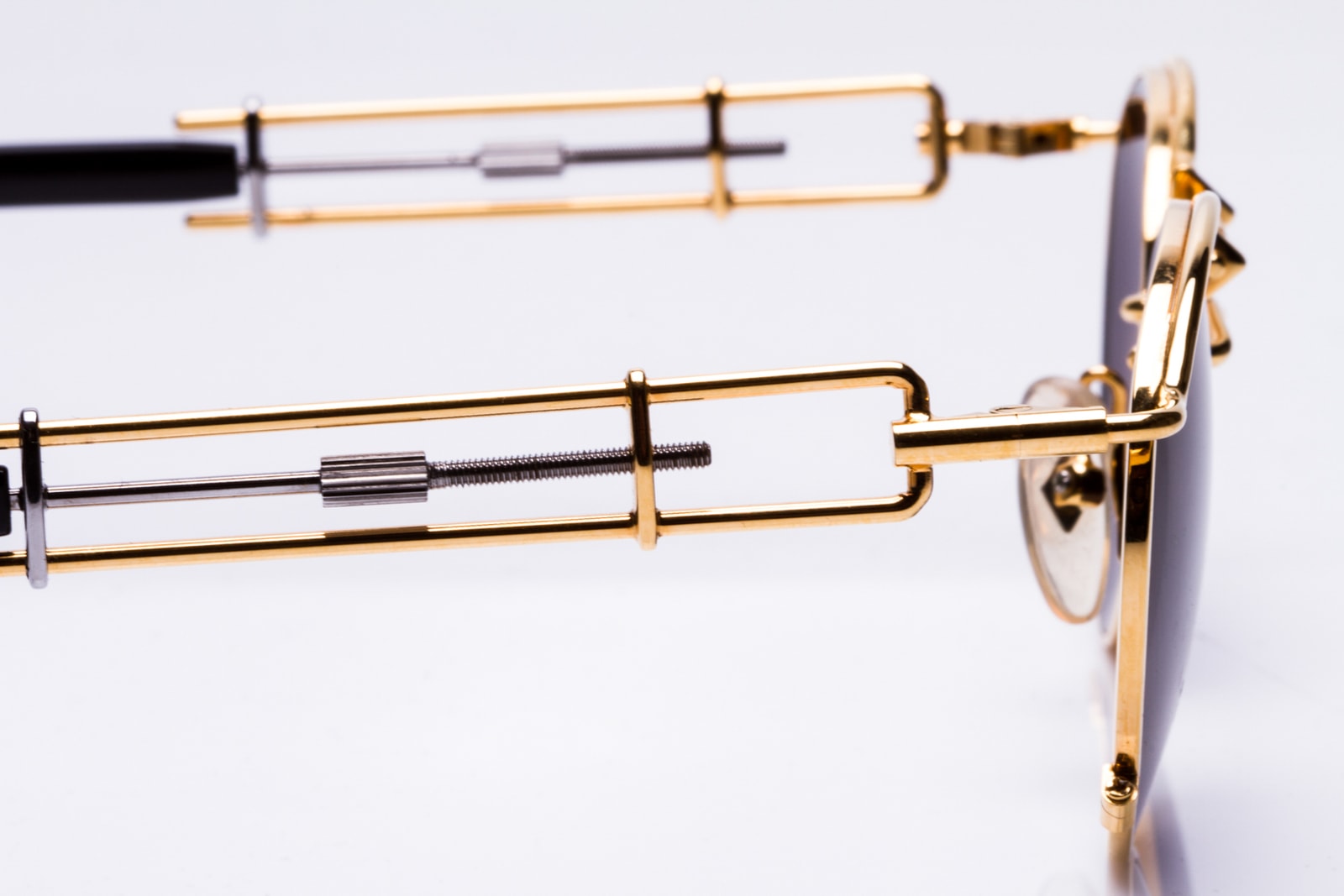 3 of 3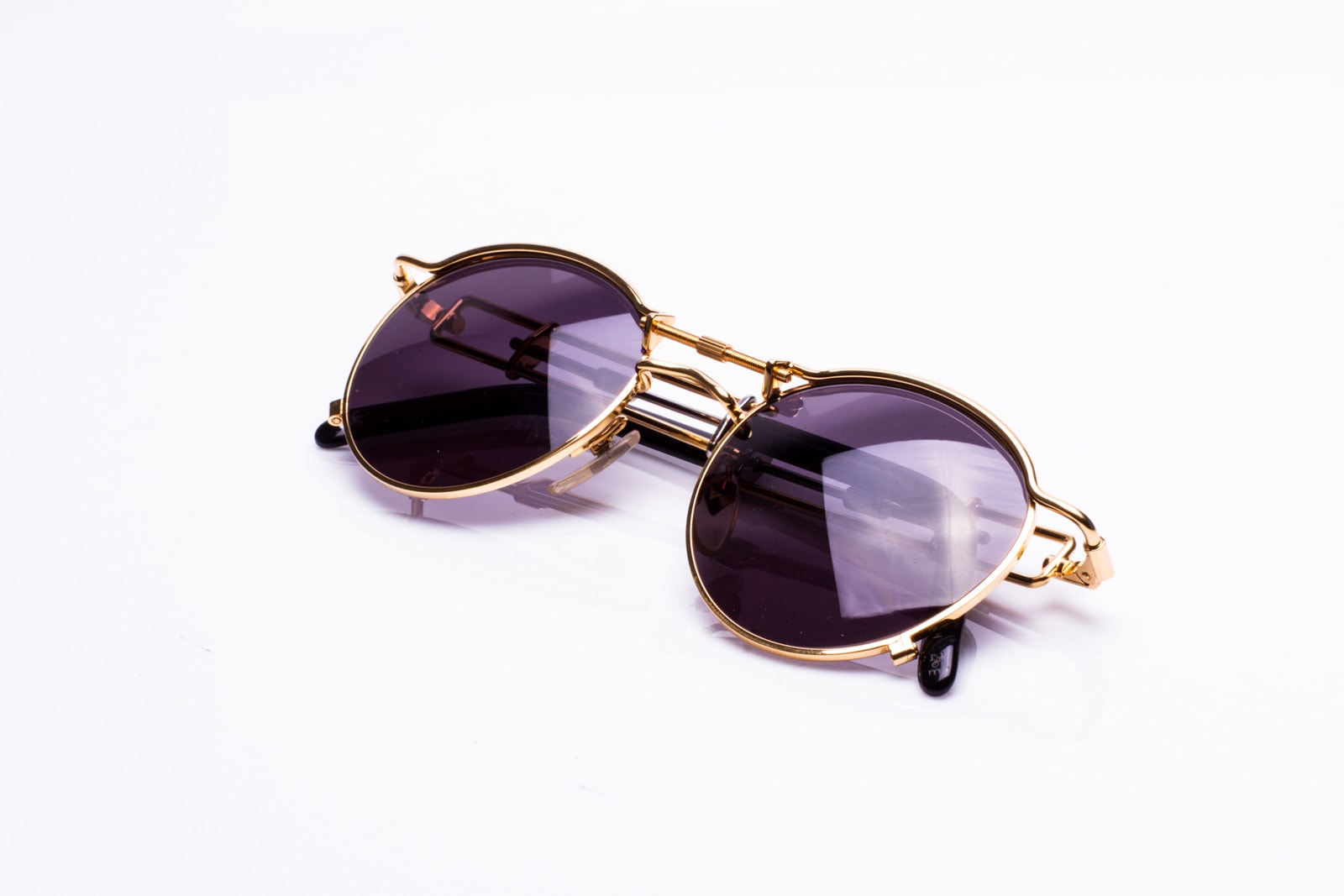 Nick named the "2Pac frame," this Jean Paul Gaultier model was popularized in the 1990s with uniquely visible design attributes and manually adjustable arms. The technology for this frame when it was released in the 1990s was revolutionary, allowing frames to be modified by the end consumer instead of an optical shop. Many companies have attempted the design aesthetic of this frame, but none have been able to hit its personal modification attributes.