Aston Martin's Vulcan Will Be Given an Insane Street-Legal Makeover
The V12 supercar may soon be whizzing by on a road near you.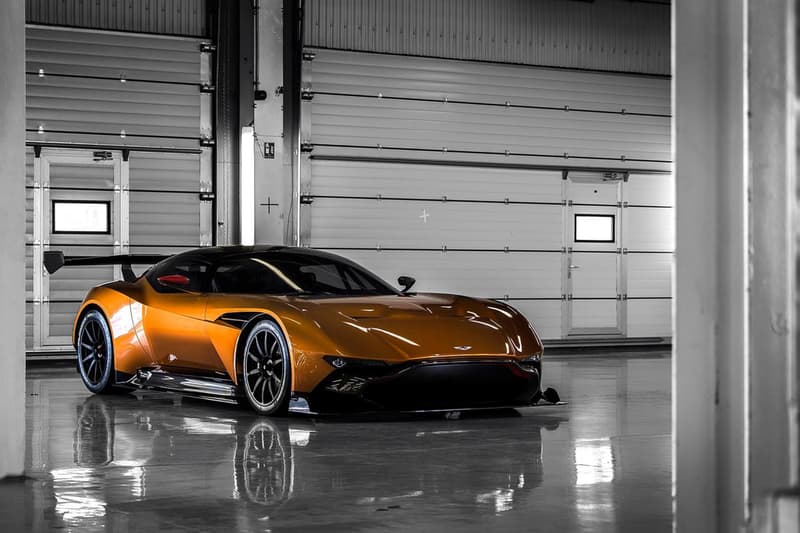 Named after British aircraft manufacturer Avro's longtime Royal Air Force staple, the 800-plus horsepower Vulcan is the cream of the crop as far as track-ready Aston Martins go. But soon the car will be breaking away from the track and hitting a road near you.
Driven by a number of customer requests, high performance automotive engineering imprint RML has announced plans to offer a road conversion kit for the track-only, carbon fiber-clad V12. Aside from crafting it to comply with various legal and legislative requirements, RML promises to preserve the aesthetic of the vehicle, minimizing external changes as much as possible. Said RML's Michael Mallock:
This is a tremendously exciting project, and one that is perfectly suited to RML's world-leading expertise in managing one-off and ultra low-volume engineering projects. The Aston Martin Vulcan is an incredible machine conceived to perform brilliantly on track. Converting it for road use yet preserving its extreme character and blistering performance is just the kind of challenge we relish, and one we're extremely proud of rising to. The results are sure to be one of the most extraordinary road cars of all-time.
Pricing for the conversions has yet to be disclosed, but considering the price of the V12, it'll probably just be a drop in the bucket compared to the $2.5 million USD Vulcan owners already forked over for their behemoth.
RML expects the conversion process to take about three to four months while the first street-legal Vulcan is currently slated for completion later this year.