A Look at Design and Function: The Cropped & Cuffed Pant
We explore five ways to crop, hem and cuff your pant for the warmer weather ahead.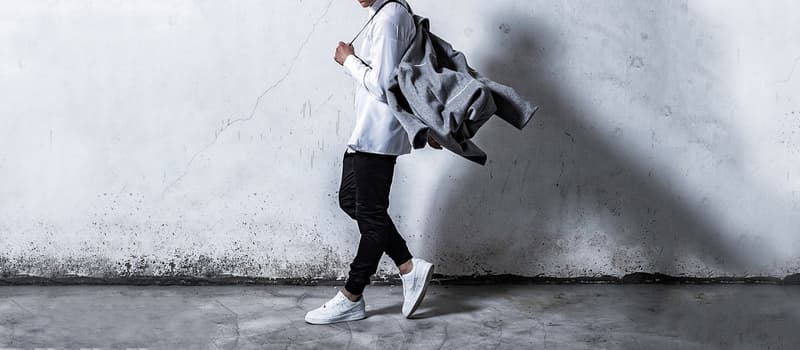 From Tubular Dooms to alligator Gucci loafers, what better way to showcase colorful socks or statement shoes than exposed ankles? Whether you're an OG raw denim head clinging to stacks or hems, or an army BDU-style pant guy tying strings above your boots, cuffed and cropped pants will certainly come out for a comfortable and breezy fit during warmer weather, and there are plenty of cropped and cuffed examples throughout both streetwear and high-end fashion. "Cropped pants used to be foreign territory for men but now they are on the forefront of fashion's next biggest trend. Major designers are creating with global warming in mind. Shorts are sometimes not acceptable in situations, and a cropped pant is the perfect transition," says Alex James of Publish Brand, a.k.a. the pioneers of the jogger who launched the pant for Spring/Summer 2010, and at six years going strong, the style continues to be a bestseller. "On the other side of the spectrum, cropped and ankle pants also evolved from skate culture. With the widespread acceptance of brands like Supreme and Palace in the highest form of fashion, so are the shorter pants commonly worn by skaters for less material drag and ease of mobility. From the runway to the street, these styles can currently be seen all over the globe."
We've examined five styles and delved into each of their design history and suggested looks with industry insight from Alex.
---
1. Pinroll
1 of 3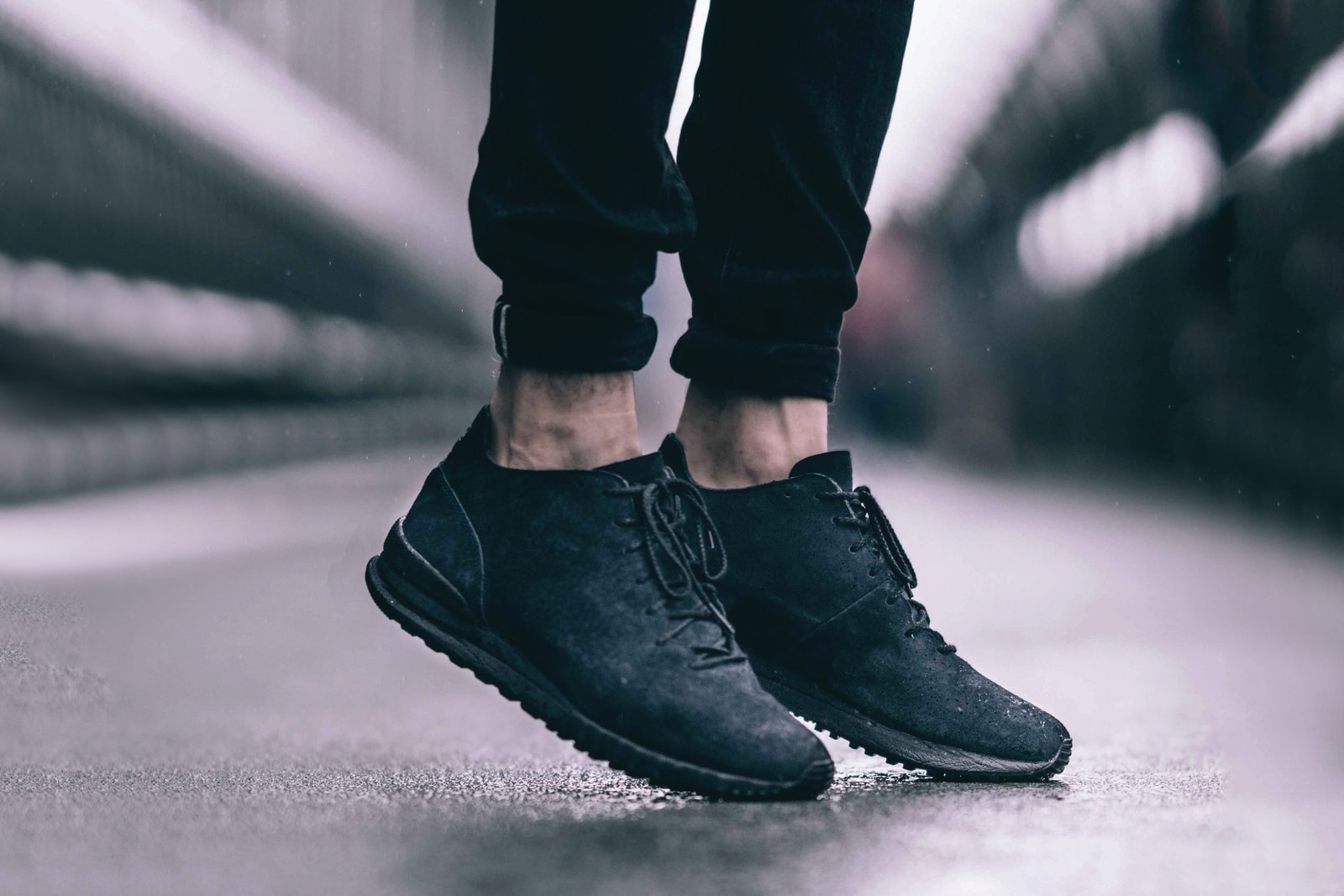 2 of 3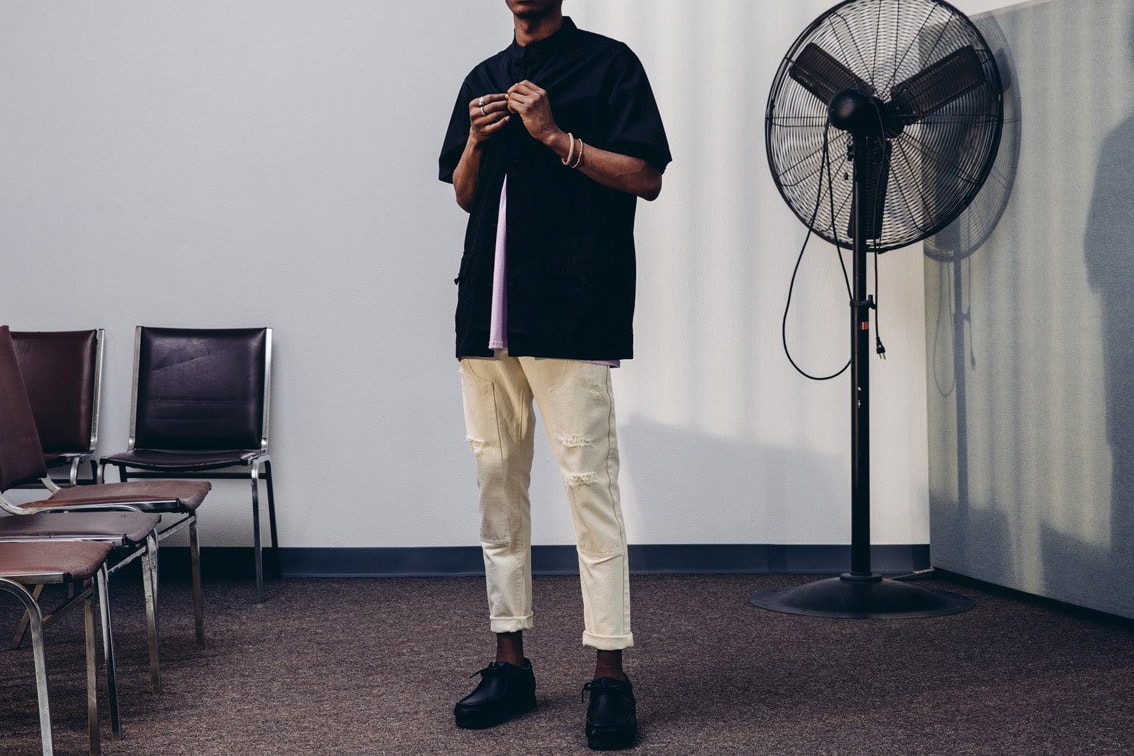 3 of 3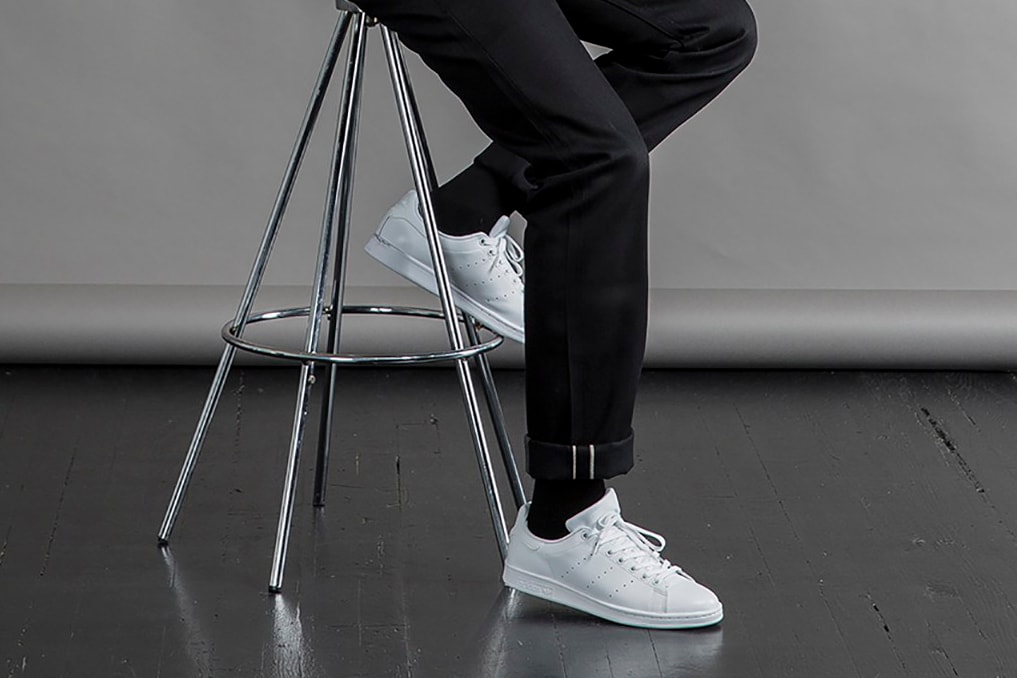 Alex James: "Pinrolled styles evolved for the need of a pant with a tight bottom. Found on London street guys to Australian fashion kids, the pinroll style is an easy way to show your socks and kicks without buying a tapered pair of pants."
2. Joggers (Fabric)
1 of 3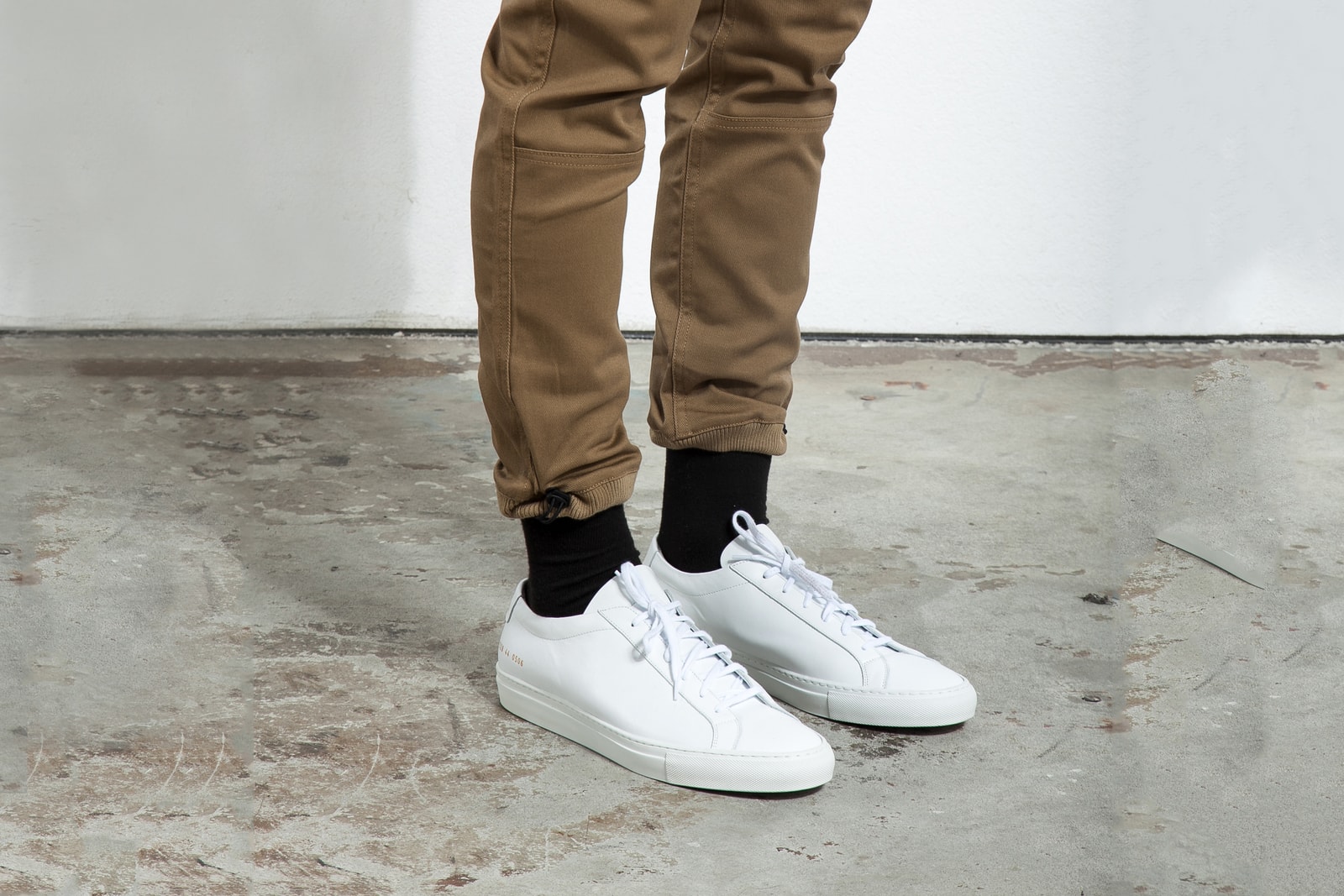 2 of 3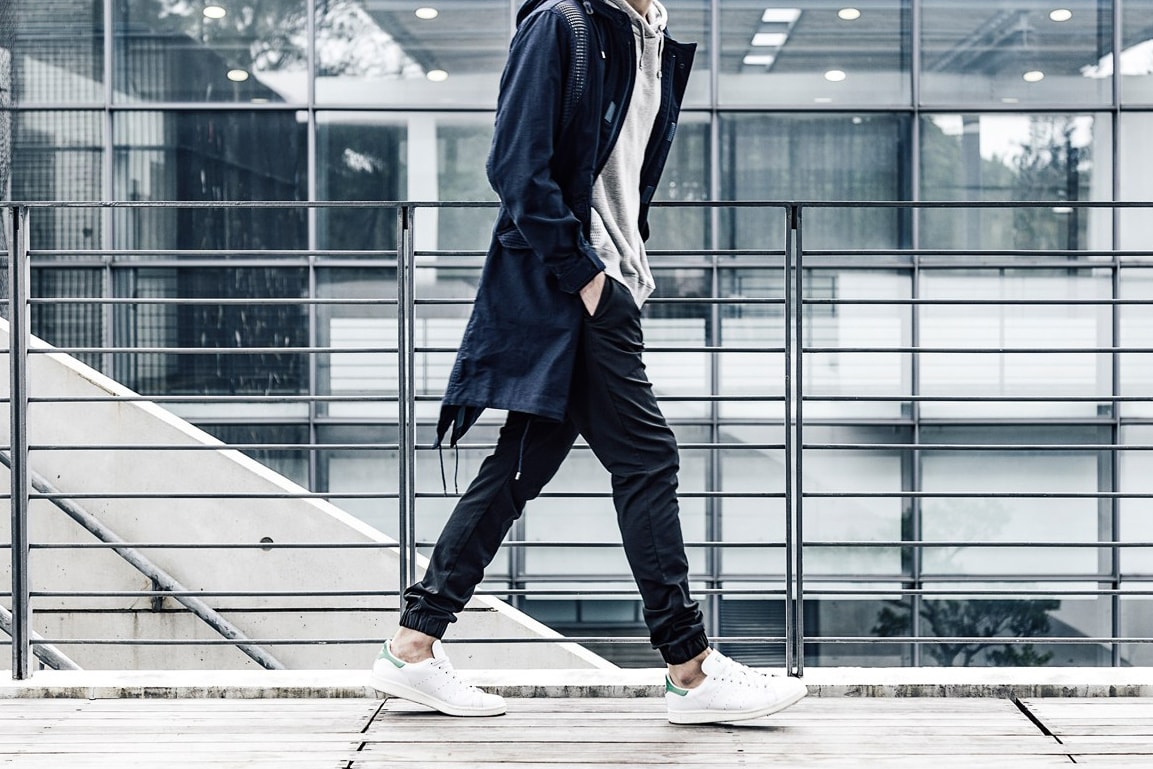 3 of 3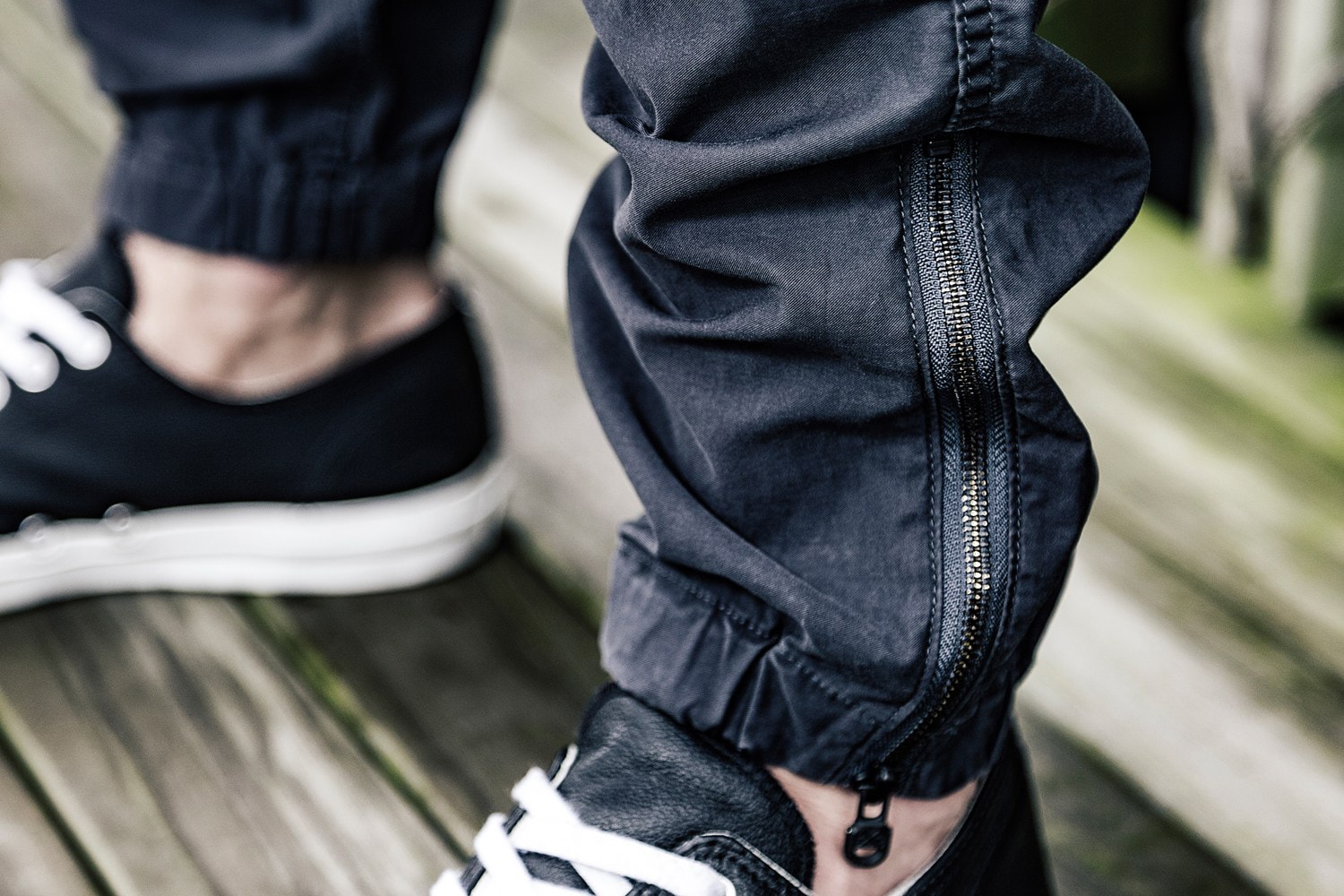 "The Jogger was created in the '80s as a hybrid style sweatpants. Breakdancers liked the mobility, New Wave movement adapters liked the baggy upper with the tight bottoms, and skateboarders appreciated the tight ankle to sit above their hi-tops. This style had a clear resurgence in recent years and is now considered a global staple."
3. Jogger Pant (Sweatpants)
1 of 3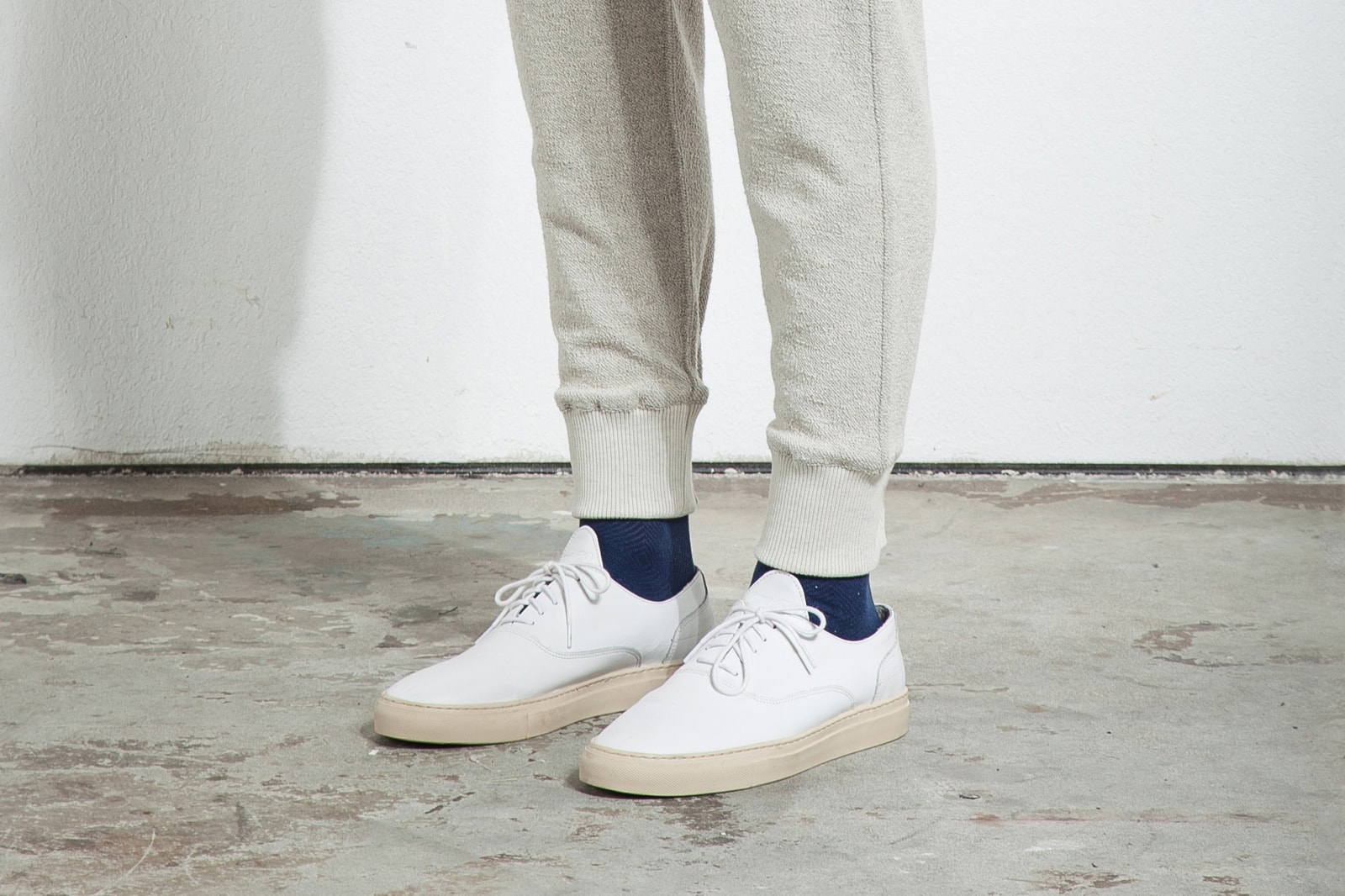 2 of 3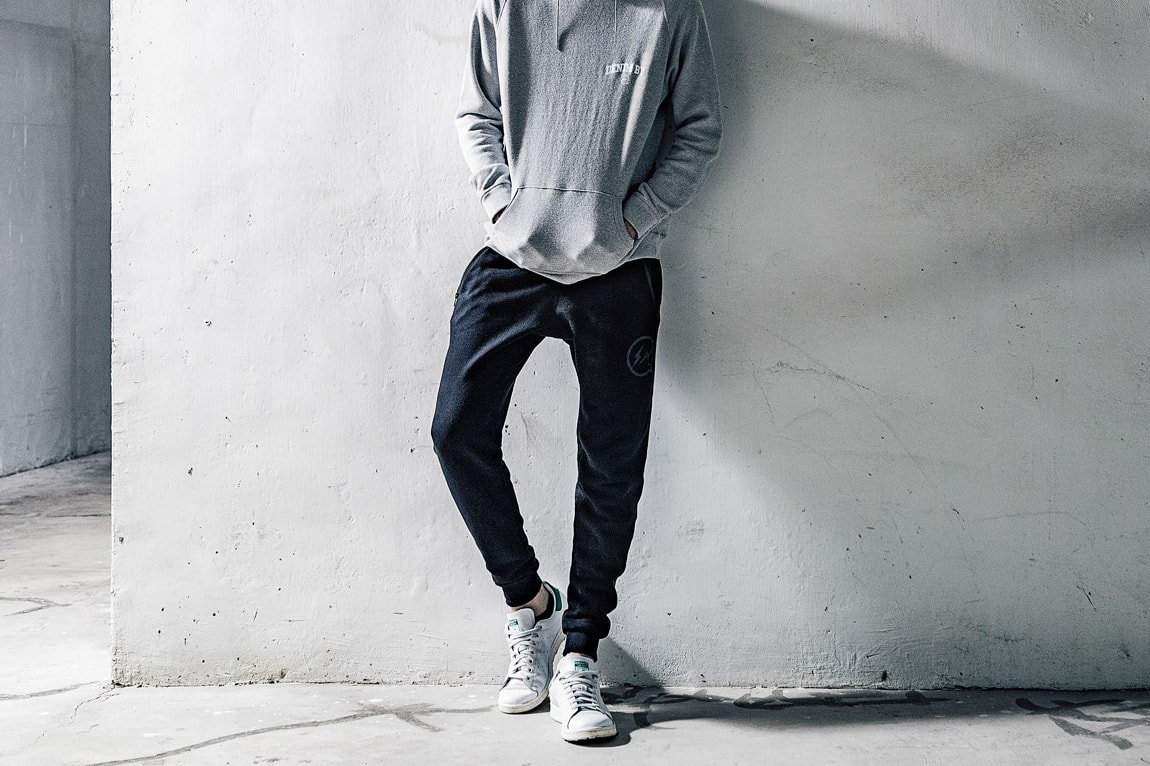 3 of 3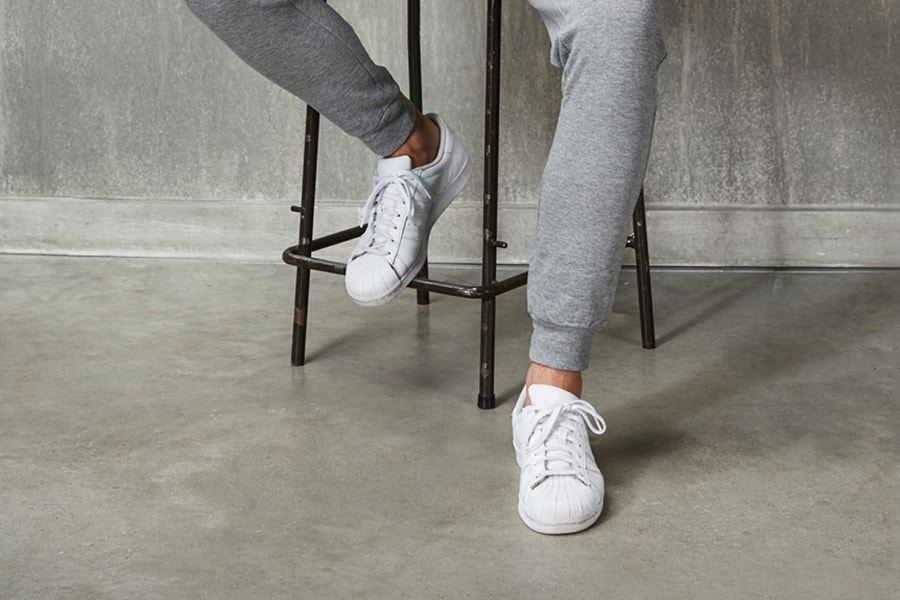 "This became popular again with the ever-growing sport-and-street-meets-fashion trend. Every person on the planet now owns a pair of these elevated sweats."
4. Button-Cuff Pants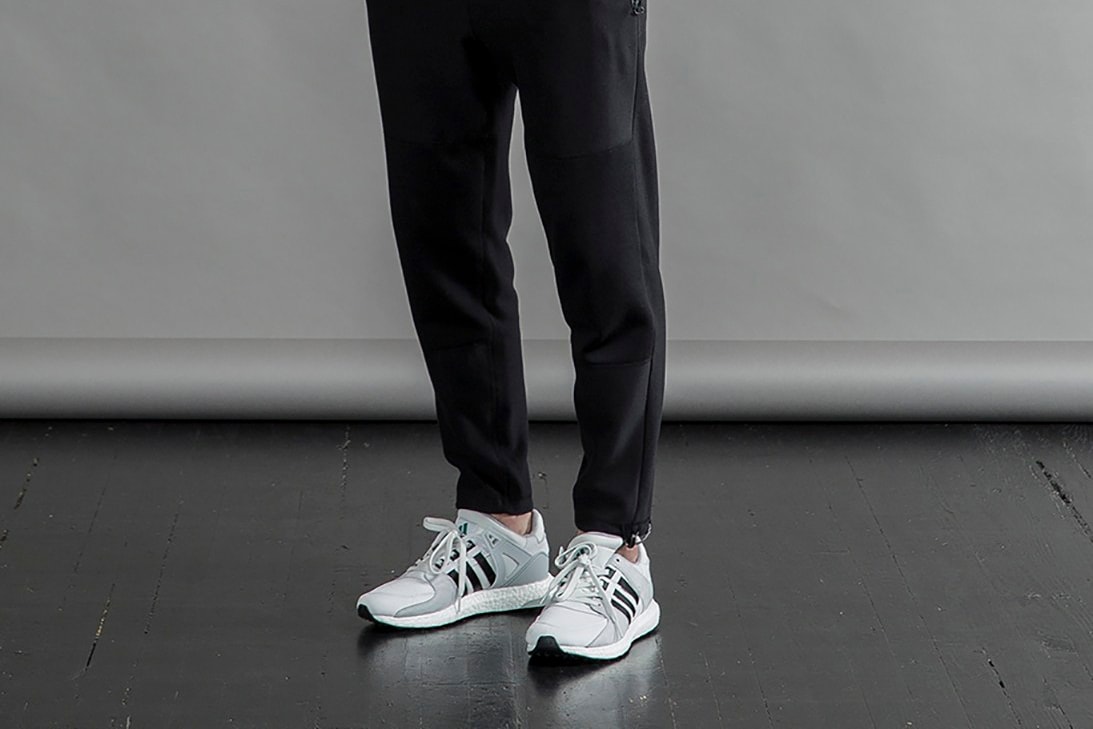 "The button cuff was an extension of the jogger, for people who did not want the super tight cuff. This gave them the flexibility of the button option to make the cuff extended and more loose."
5. Cropped Trousers/Ankle Trousers
1 of 3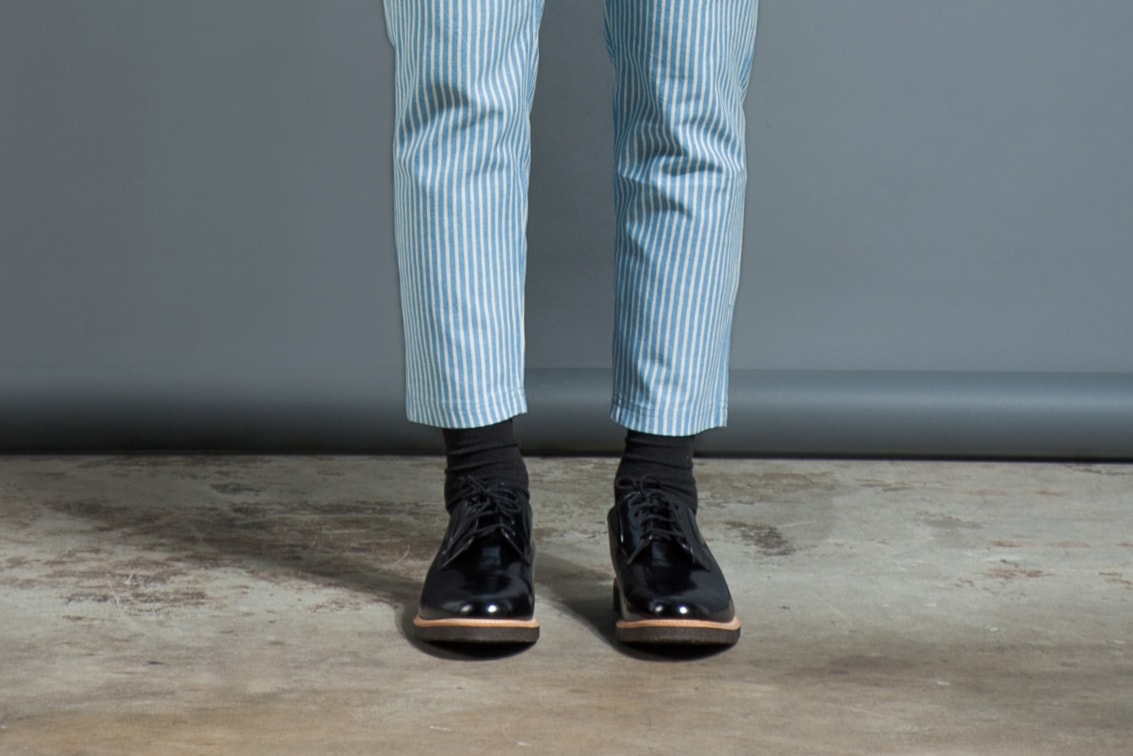 2 of 3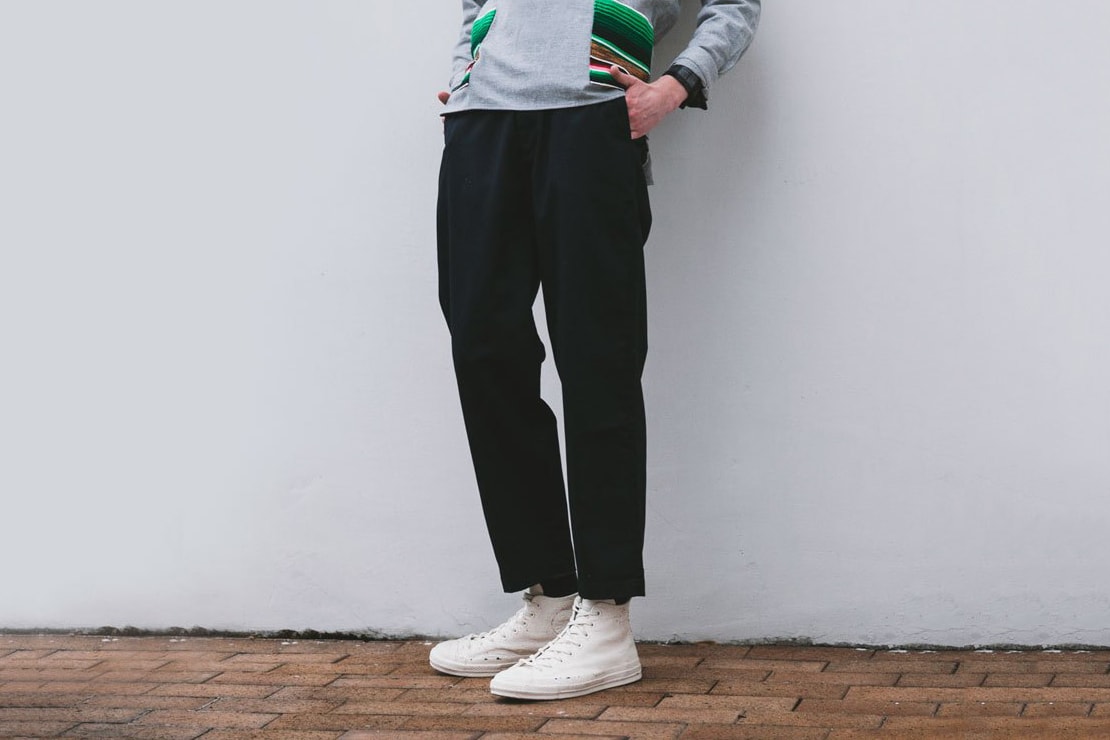 3 of 3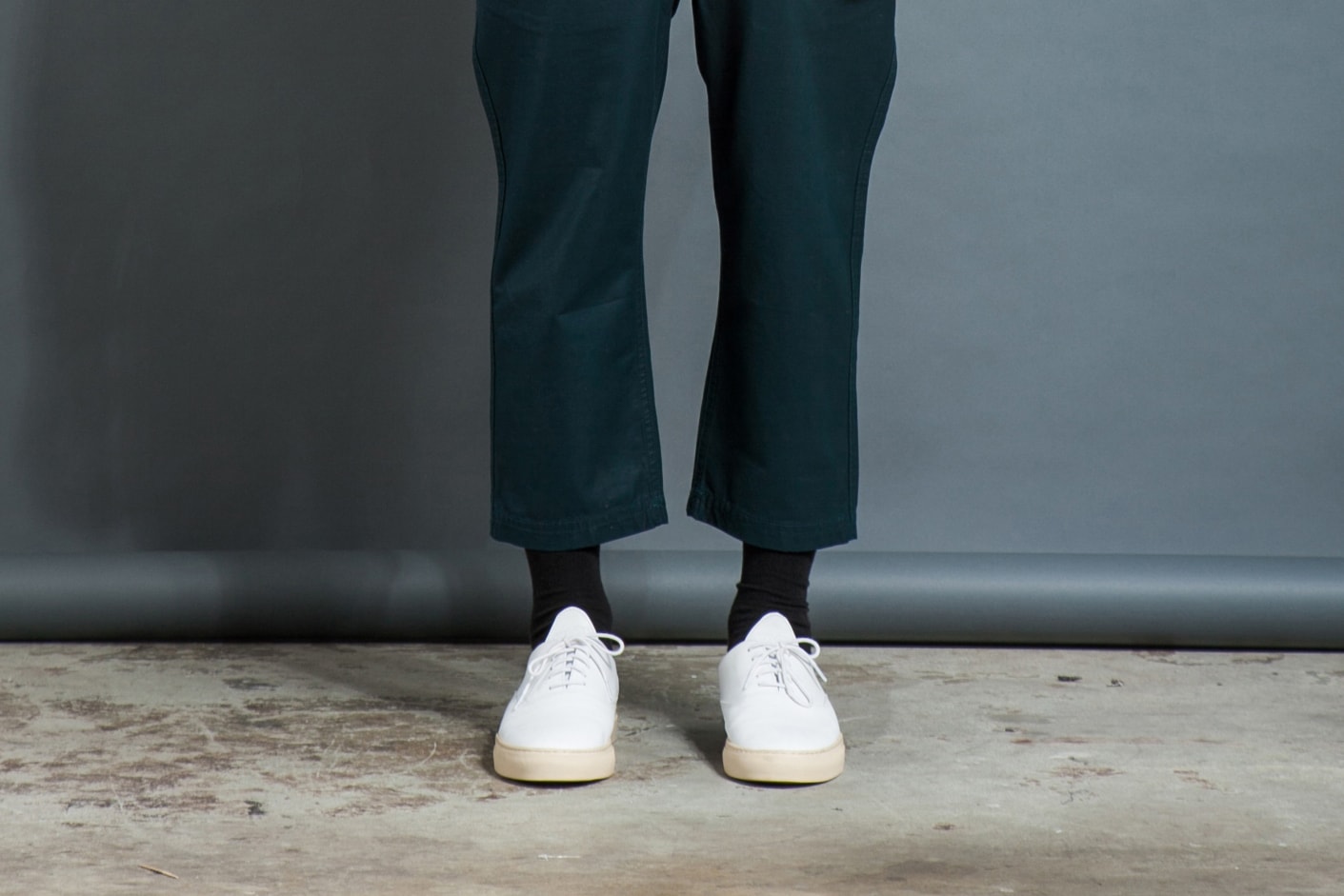 "This style has been around the longest. It became popular again with the growth of sneaker culture and an ever-changing climate. Everyone from Raf Simons down to mass market clothing is now exploring cropped bottoms."