Here's How END. Is Leading the Fight Against Sneaker Resellers and Bots
Your best chance to purchase the heat you missed out on with items like Yeezy 350s and fragment AJ1s.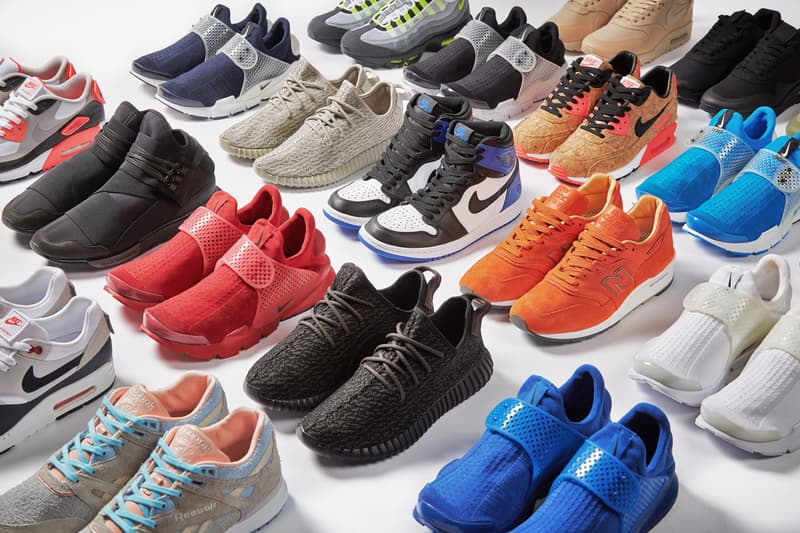 1 of 9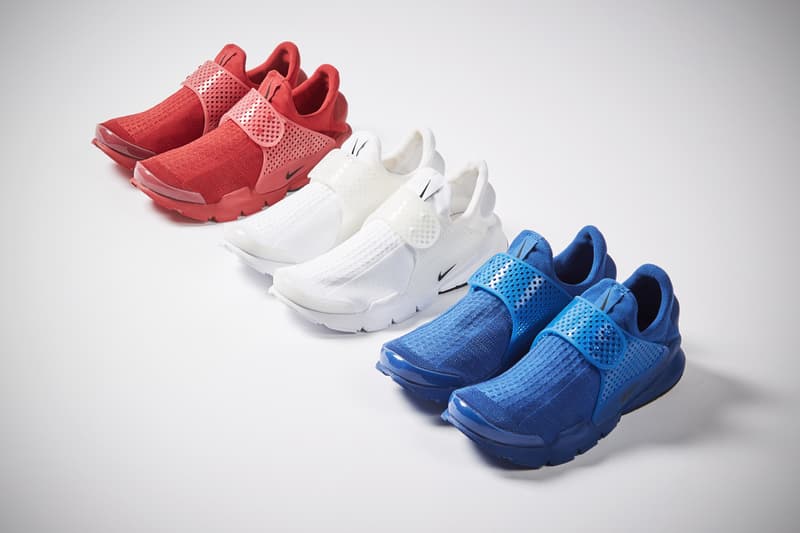 2 of 9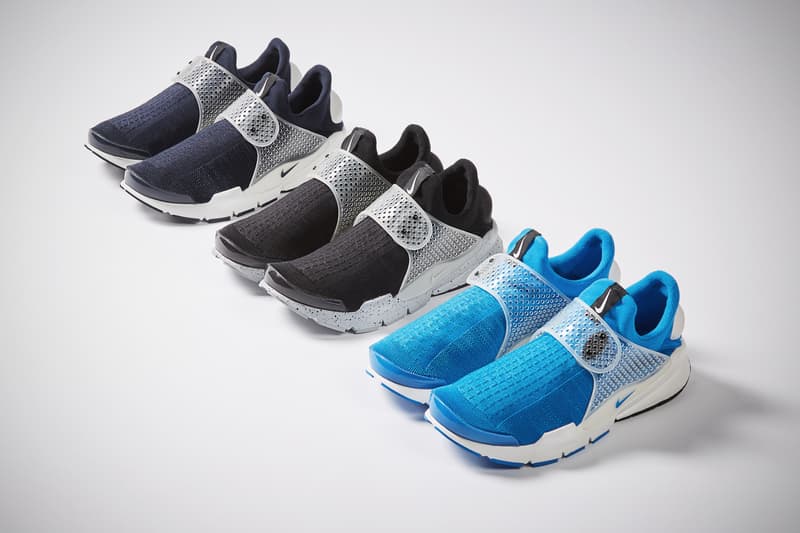 3 of 9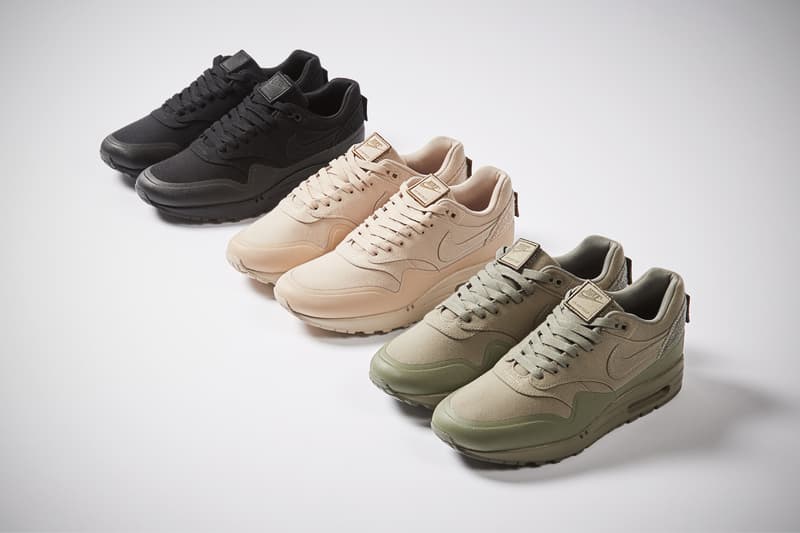 4 of 9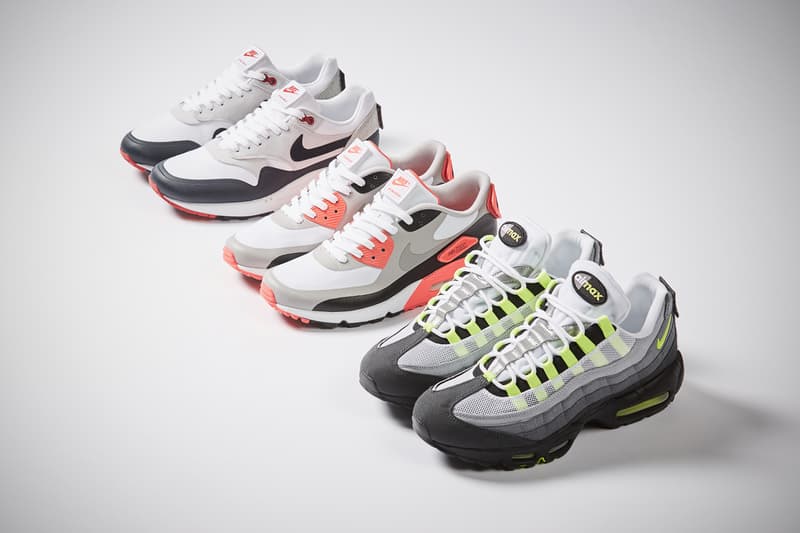 5 of 9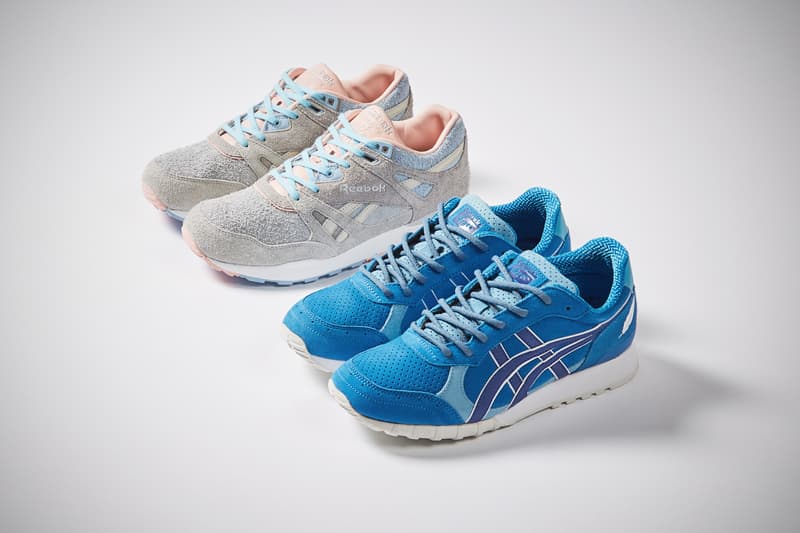 6 of 9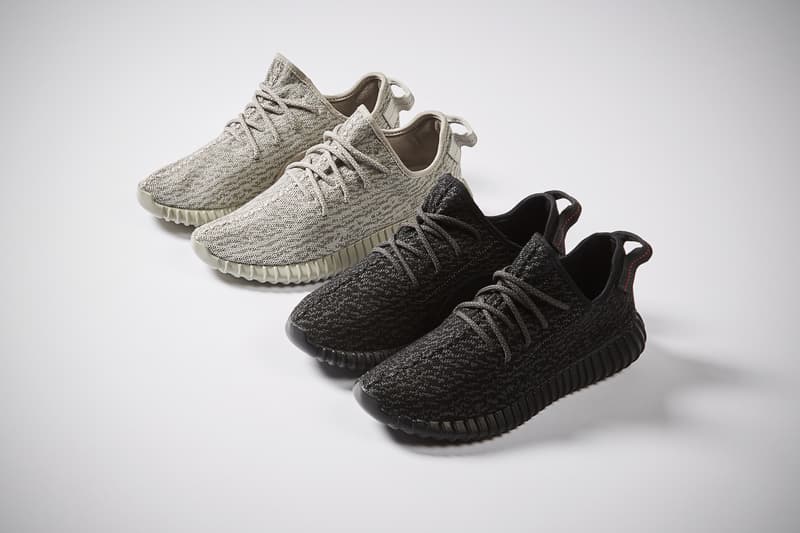 7 of 9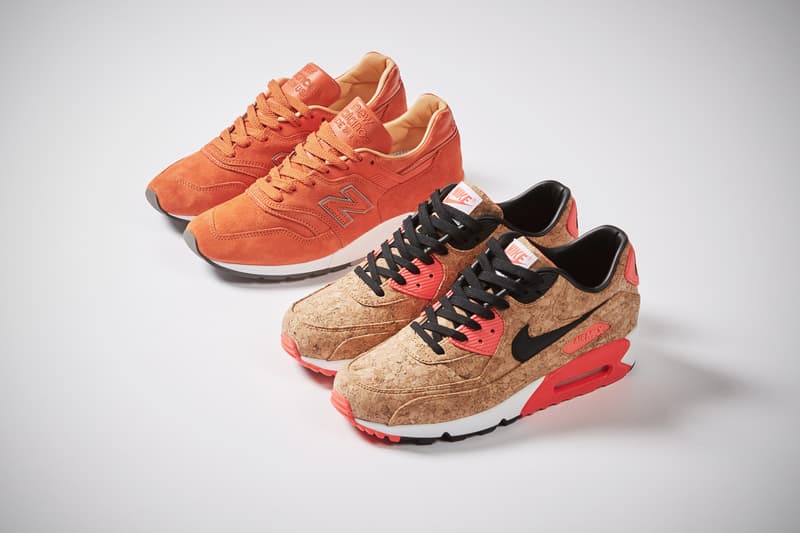 8 of 9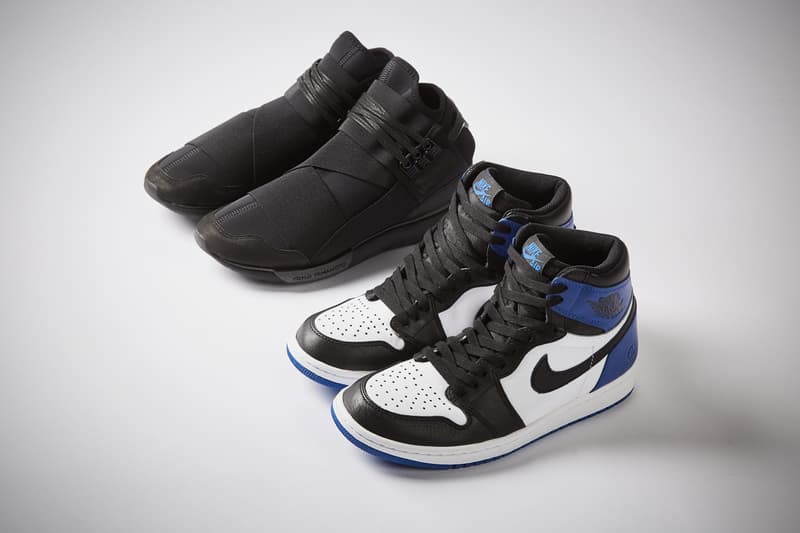 9 of 9
As sneaker releases become more abundant, it is the truly limited and "special" drops that sneakerheads are interested in. However, while there are more releases and supposedly larger quantities of coveted kicks, buyers still find it difficult and almost impossible to purchase what they desire due to the surge in bots whenever something noteworthy becomes available. Getting your hands on the latest sneaker releases has always been part of the sneaker culture and bots are not only damaging to the community but the crippling effects they have on e-commerce stores can last for long periods of time. For example, a customer who is not interested in buying a coveted footwear release but rather a general item would find a site that is bogged down by bots and an uncomfortable purchasing experience. Thus, this customer would probably make their purchase on another site that doesn't face this influx of traffic. It is a problem that a lot of e-commerce stores face and solutions such as raffles and in-store releases haven't been effective in levelling the playing field.
Therefore, END. is rolling out a new dedicated microsite and registration system for limited sneakers, aimed at creating an equal field for genuine sneaker fans. The microsite will focus on key forthcoming sneaker launches, allowing customers to easily register online and purchase highly-anticipated sneakers. Its aim is to improve the experience, ensuring fairness, and beat the bots. Here's how it works:
Register for any release on the site by entering your email address, shipping address and choose your size
When the product drops, registrants will be emailed a link to the purchase page
On clicking the link, you'll join a queue system with stock allocated on a first-come-first-serve basis
If you are allocated stock, you will have five minutes to complete the payment/checkout process
If a user does not complete the payment form within the five minute period then the product will be re-allocated to the next person in the queue
We wanted to find out more about this new system for releases, so we asked the END. team how it works in this exclusive interview.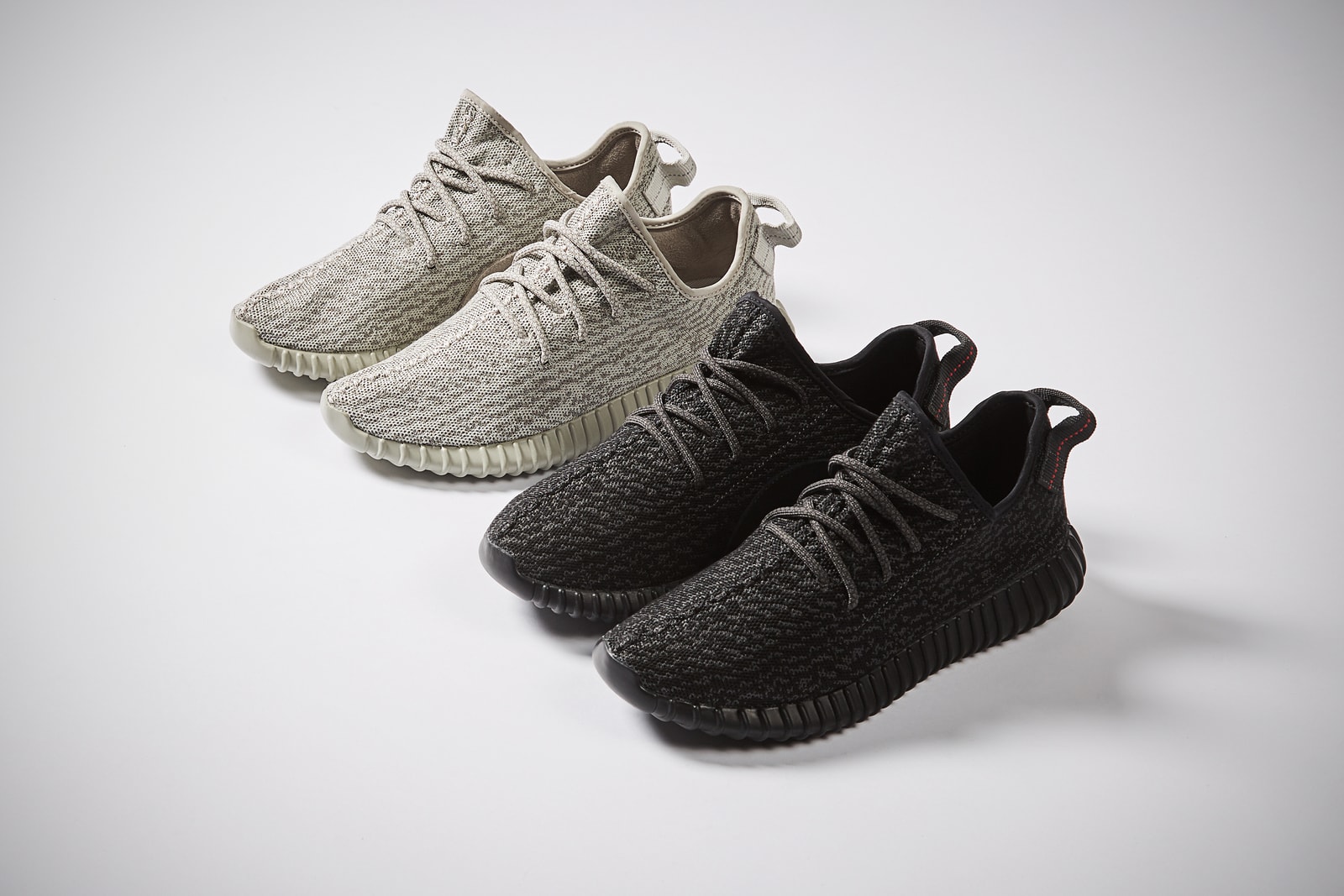 For those who aren't familiar with what bots are, can you give a little explanation on them and the troubles it causes for retailers?
Bots are scripts or a small of piece of software that automates simple, repetitive, time-consuming tasks over the web. To give a real-world example, a bot could be used to search for a product, fill in your personal and payment details and constantly hit or request the website. As soon as the product goes online, the bot automates the product selection and checkout process in a fraction of the time it would take a human. The challenge for retailers is that because of the nature of a bot (i.e. rapidly automating a simple task), it can hit the website numerous times per second, which can be very problematic and can lead to extreme performance issues. I'm sure there will be commenters out there that suggest throwing more server resource on the backend will solve this, and while that can help alleviate some of the technical issues in the short term, it does nothing to actually stop the bots and make it fair for everyone. With END. Launches we are trying to level the playing field and make it as fair as possible for our real customers who aren't trying to "beat the system".
When did you guys first come into the problem of bots?
Bots have been around for years, but they have become more effective as technology has advanced, and more commonly used as demand for sneakers has increased. In the past, it was just hackers or nerds writing these scripts for themselves, now there is a small subculture actually selling and profiteering from bots — in some cases, a bot can cost as much as a pair of sneakers.
Is the problem primarily when releasing sneakers or are there other items that will also cause havoc to your systems?
Sneakers are the main product category where we see issues, but any brand or category where there is heat in the marketplace can cause problems. Anything where demand is huge, supply is limited and dare I say potential resale value is high, we can see issues. Although sneaker culture is a huge part of END., we also need to consider the customers who aren't shopping for this week's hype sneakers but are being affected by the issues that bots cause.
Aside from raffles and competitions, have you tried solving this problem with other methods before?
Raffles, competitions and in-store releases are all things we've done in the past, but each one has its own intricacies and challenges. We believe END. Launches will level the playing field and make it fair, so all our customers have a chance to purchase each week's high-heat releases.
Why do you think it's the right time to start END. Launches for sneaker releases?
We don't see the heat around sneakers going away anytime soon and as the desire for these releases increases, we felt it was time to try and level the playing field for our customers and give them the best possible experience that we can. In short, we want to try and make things as fair for everybody as we can, and END. Launches is the first step.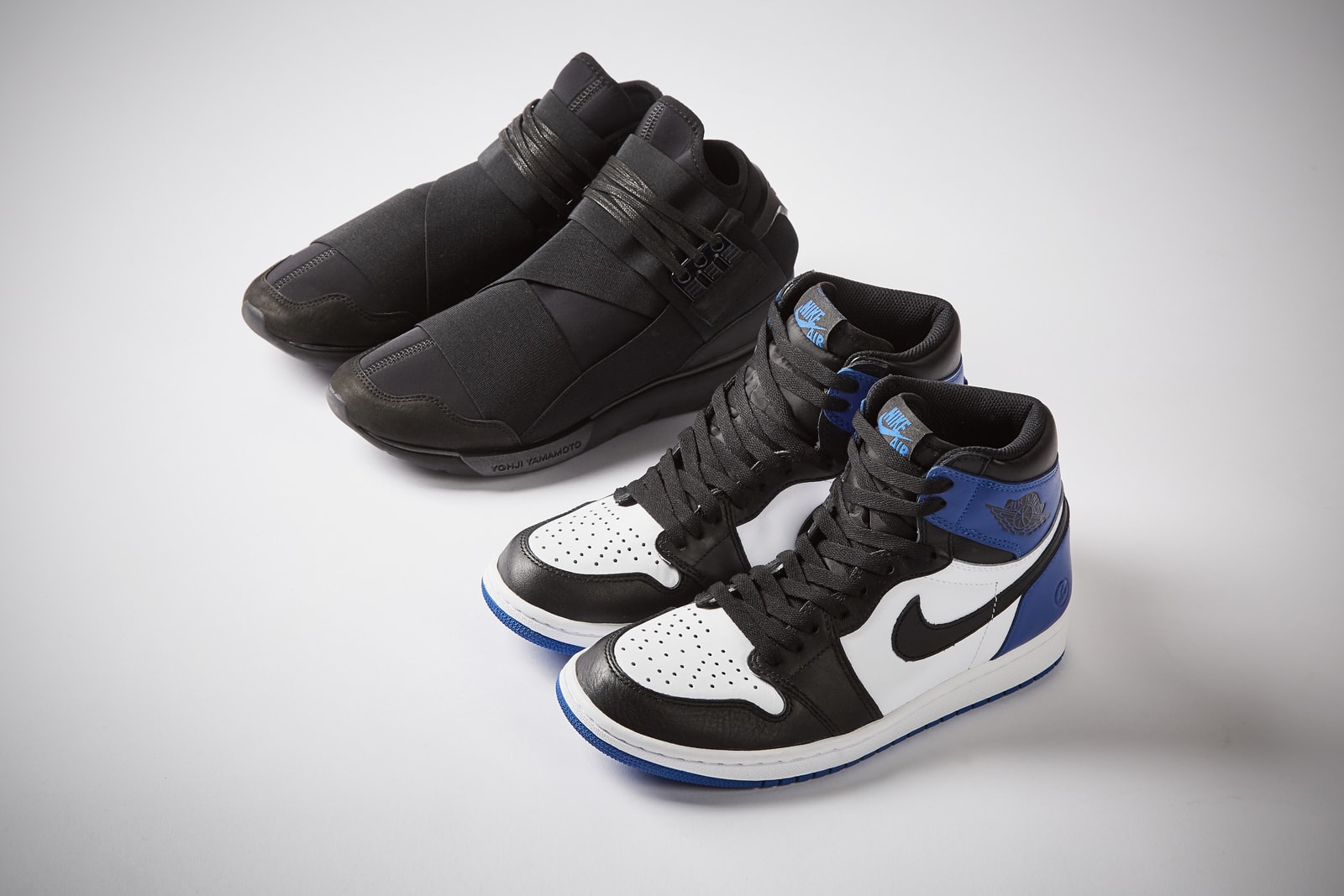 Do you not fear that END. Launches will get affected by bots in the same way as it did for the main site?
People will always try and 'beat the system', but we are committed to making END. Launches an effective and fair way for our customers to purchase sneakers. This version is just the start for us. It's a platform designed specifically to deal with this problem as opposed to a standard e-commerce platform that just isn't designed to handle this kind of thing. It is also something we can build on and adapt over time.
Apart from this microsite, are there any other ways to prevent sites going down from the onslaught of bots and traffic during highly-coveted releases?
One 'solution' would be constantly increase resource and spin up servers to cope with the demand the bot traffic generates, but it still doesn't make it fair for everyone. The site would handle the traffic, but genuine sneaker fans would still miss out to the bots.
What are your thoughts on resellers, is it mainly these people that are using bots to ensure they get multiple pairs or do normal customers also use them?
Bots are definitely used by resellers to try and purchase multiple pairs of limited-edition releases. We put a great deal of resource into monitoring and dealing with these transactions so we can allocate our stock fairly. It is also definitely now the case that genuine sneaker fans are having to resort to using bots to purchase sneakers for their collections, and to actually wear. Some releases are so limited, and some systems so flawed that they have no choice. We want to address this exact issue.
Do you think it's a responsibility for brands to just increase production for all the coveted items?
The brands need to be sensible with their production, as the days are long gone of 8 pairs of a sneaker being enough to service the queue of guys outside the store on a weekend. But retailers also need to look at new and innovative ways to handle the demand, which is what we are trying to do with END. Launches. Limited-edition sneakers have always been part of the game, and we don't want that to go away.
Product due to drop at END. Launches in the next seven days:
Nike Air Jordan 1 x fragment design (Black/Sport Royal/White)
adidas Yeezy Boost 350 (Pirate Black)
adidas Yeezy Boost 350 (Moonrock)
Concepts x New Balance M997TNY 'Luxury Goods' (Orange)
Nike x fragment design Sock Dart (Black)
Nike x fragment design Sock Dart (Photo Blue/Summit White)
Nike x fragment design Sock Dart (Obsidian/Summit White)
END. x Reebok Ventilator 'Husky' (Snowy Grey/Baseball Grey)
END. x Onitsuka Tiger Colorado 85 'Bluebird' (Mid Blue/Dark Blue)
Nike Air Max 1 Patch (Black)
Nike Air Max 1 V SP Patch (Steel Green)
Nike Air Max 1 SP Patch (Sand)
Y3 Qasa High (Black)
Nike Sock Dart Independence Day (Varsity Red)
Nike Sock Dart Independence Day (White)
Nike Sock Dart Independence Day (Sport Royal)
Nike Air Max 90 "Cork"
Nike Air Max 90 V SP Patch (White/Grey/Infrared)
Nike Air Max 1 V SP Patch (White/University Red)
Nike Air Max 95 V SP Patch (White/Neon Yellow/Black)