Drake Joins Kyle Lowry and DeMar Derozan in Upcoming Issue of SLAM Magazine
Two Raptors and the 6 God.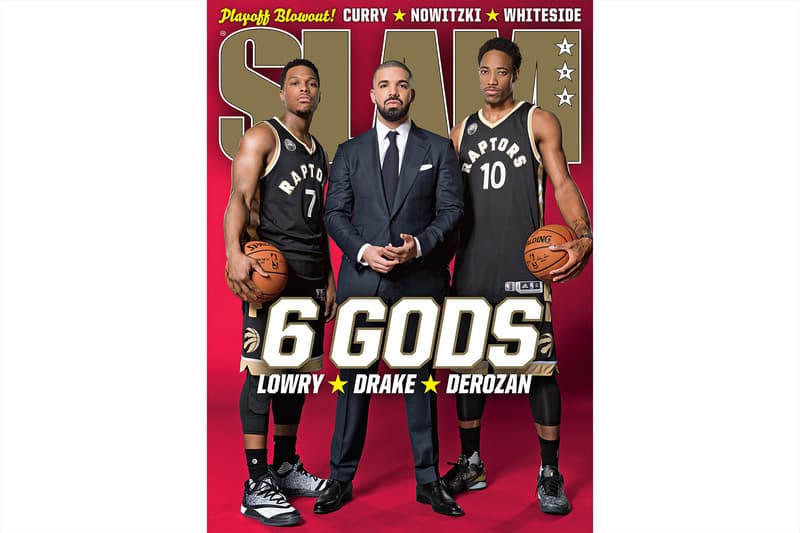 As SLAM Magazine continues to be a prime outlet for NBA fans worldwide, it's to no one's surprise that its upcoming SLAM 198 Issue would cover the surge of the Toronto Raptors, and of course, Drake. Gracing the cover you'll find Raptors' star duo Kyle Lowry and DeMar Derozan joined by the 6 God in a stance ready to make a name for themselves in the NBA's playoff run. With 2016's NBA All-Star game taking place in Drizzy's homeland of Toronto, the 6 is surely on the up and up. Gear up for the NBA Playoffs and find out more as SLAM 198 hits shelves next week.