New York City Now Has Free Public WiFi
Do these new WiFi hubs double as Tinder nets??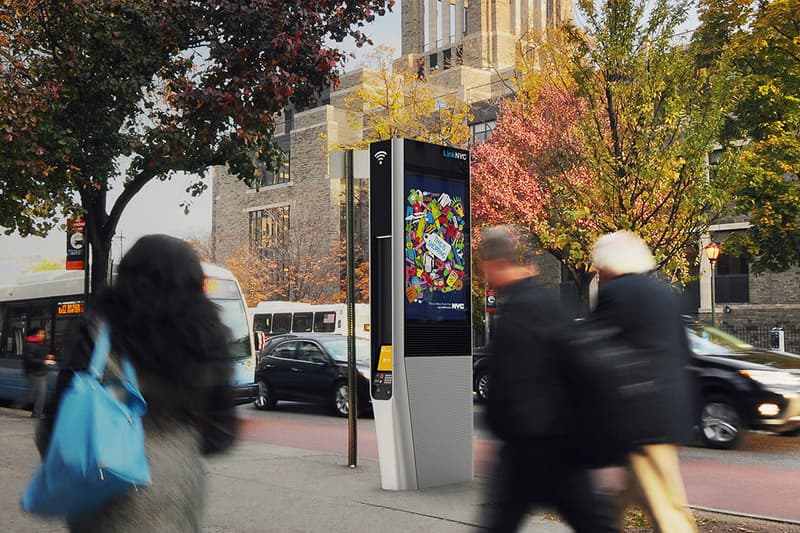 As of yesterday, the fine folks from New York City have been blessed by Mayor Bill de Blasio with free public WiFi. The official announcement by de Blasio confirmed that the city's old payphone stations have been replaced by its technological successor: the WiFi hotspot. For now, the crowds of people facing downwards will amass by the old phone stations located at the northwest corner of 16th Street and 3rd Avenue. Yesterday's announcement of 16th and 3rd spots actually adds to LinkNYC's already positioned locations on Manhattan's Third Avenue, which were activated for the company's soft launch back in January. But forget the past, what really matters is whether NYC will get more of these crowd pleasers.
More importantly though, the access to free internet comes in thanks to LinkNYC, a "first-of-its-kind" communication network company that aims at rolling out 510 new hotspots come July this year. So patience is key. As for the specs of the hotspots, each hub will stand 10-feet tall, cast in aluminum, and will have an embedded Android tablet for those without a smart device to use. Each hub will also come with two one-way USB charging ports to prevent any hacking, and a dedicated 911 button for those times in need. As for the Wifi itself, the already set up hubs have reported to allow download speeds ranging between 150mbps and 300mbps, and over 100mbps for uploads. Not bad.