These Photos of Kurt Cobain's Personal Treasures Are Intimate and Haunting
Irony, inside jokes and the eponymous heart-shaped box.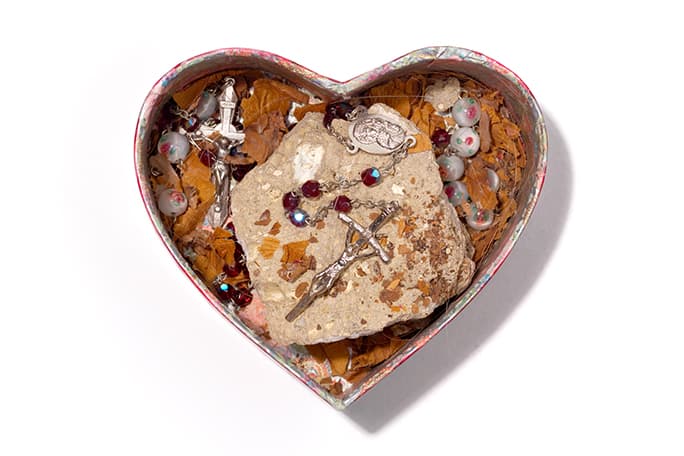 1 of 6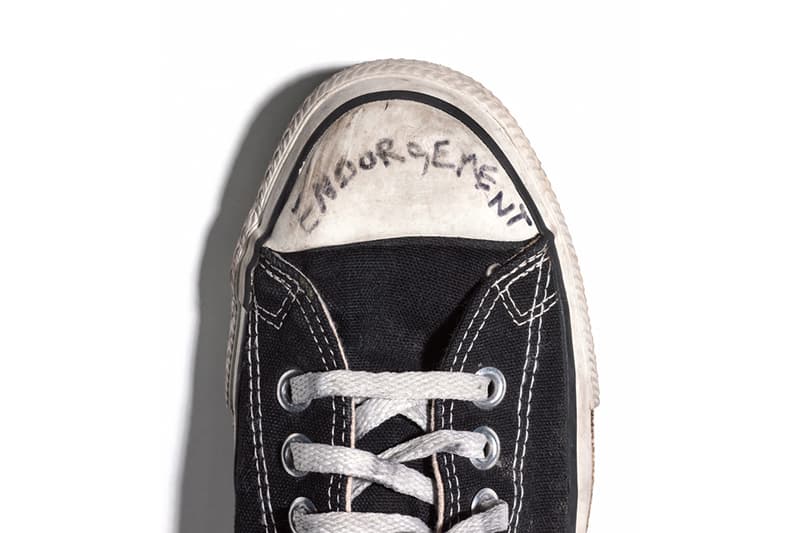 2 of 6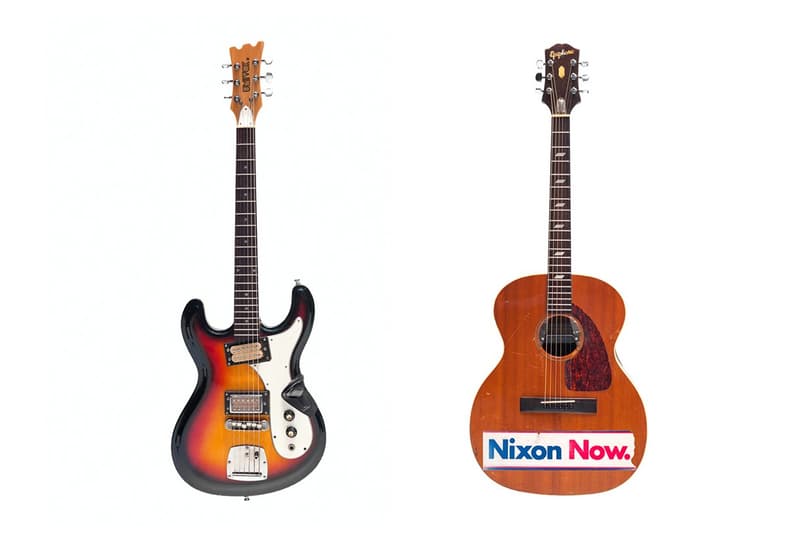 3 of 6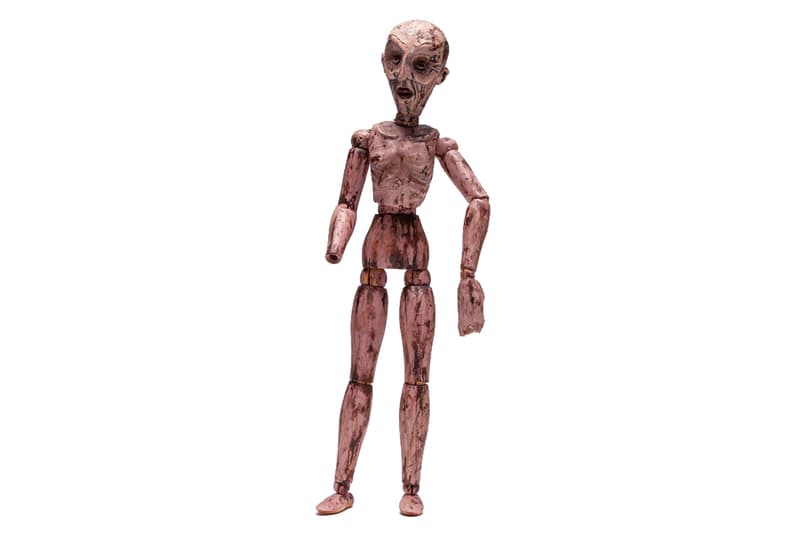 4 of 6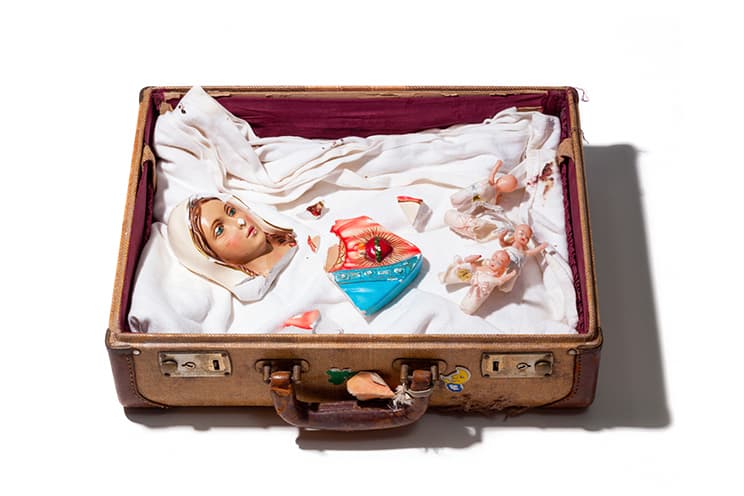 5 of 6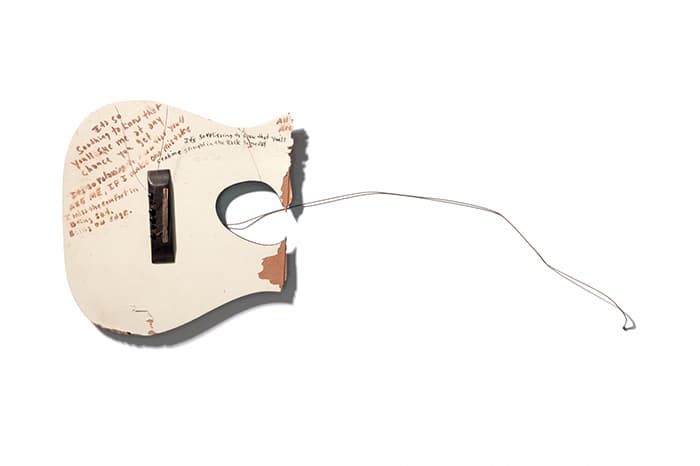 6 of 6
Los Angeles-based photographer Geoff Moore spent one day with a treasure trove of Kurt Cobain's personal memorabilia back in 2007 for a photoshoot commissioned by the late rockstar's estate. The photographer was given access to the archives that were housed in a high-security storage unit. The ephemera include Kurt's beloved Converse, several guitars in various stages of disintegration, and the heart-shaped box given to the Nirvana frontman by his wife, Courtney Love. All of the items bear signs of a grungy existence — snapped strings, ironic political bumper sticker appliqués, scrawled lyrics and so on. Additional photos that catalog the aesthetic is one that reflects the time period of Cobain's life, while also bursting at the seams with inside jokes and references both well-known and arcane. The photos are going on display for the first time at KM Fine Arts on February 11.
KM Fine Arts Los Angeles
814 North La Cienega Blvd.
Los Angeles, CA 90069