Fashion Critics Reveal Their Thoughts on Yeezy Season 3
What was Kanye actually trying to convey?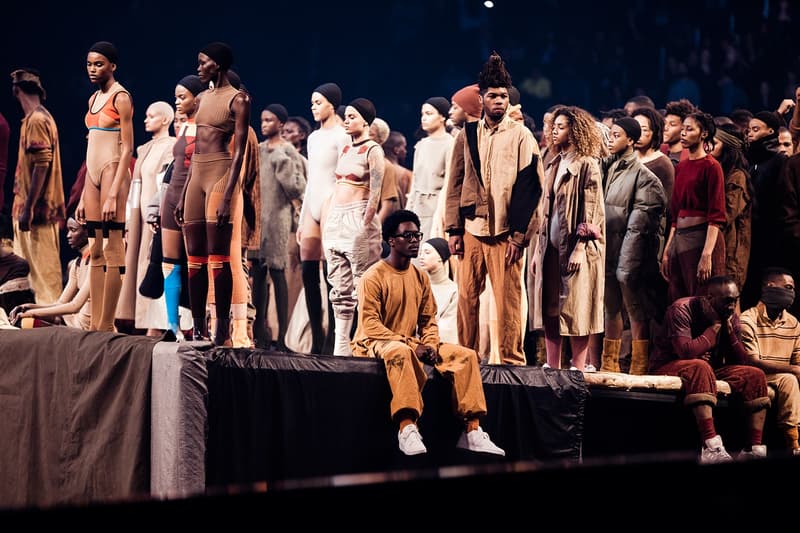 After the dust settled following 'Ye's highly-anticipated Yeezy Season 3 show at Madison Square Garden, fashion critics began weighing in on their thoughts around the entire spectacle. While popular opinion expressed ambivalence toward the clothing itself, it seems as if the unconventional presentation provided a larger context for discussion among the sartorial pundits.
Vanessa Friedman from The New York Times summed up Kanye's "Big Idea."
But over all, Kanye's Big Idea, as modeled by Naomi Campbell and by
Kim and Kris, seemed to be artfully distressed streetwear under a
super-luxe fur. The rest was just backdrop. The music had a lot more
reverb.
While The Cut's Cathy Horyn saw the spectacle as an existential crisis in the fashion world.
The show's problems were of a different sort, and in a way they reflect the general state of the fashion world in particular, the sense that an experience often begins with delight and almost always ends with a feeling of nothingness.
And Robin Givhan from The Washington Post provided an interpretation of the deeper sociopolitical undertones.
There were slim leggings and body-conscious tops, along with cropped shearlings, giant sweatshirts and skinny knit dresses. The shoes are the big sellers and there were desert boots as well as snug-fitting, booty-style heels. And it was all shown in a warm palette of saffron, cayenne and coco. Fine. Wearable. Nice job.

It was frustrating not to be able to see the clothes up close. But this show was never about fabric and tailoring. And the distance — the fact that one could only see the group and not the individuals — was a reminder of how the culture sees so many of the world's disadvantaged, disaffected and downtrodden. They are not singular individuals; they are a problem, an issue, a talking point, a political football.
While we're all still trying to wrap our heads around the album, the collection and performances that went down that evening, head over to HYPEBAE for more details around this story.