It's Not Just Leo: A List of Revered Actors & Directors Who Never Won an Oscar
From Robert Downey Jr. to Johnny Depp, Tim Burton and more.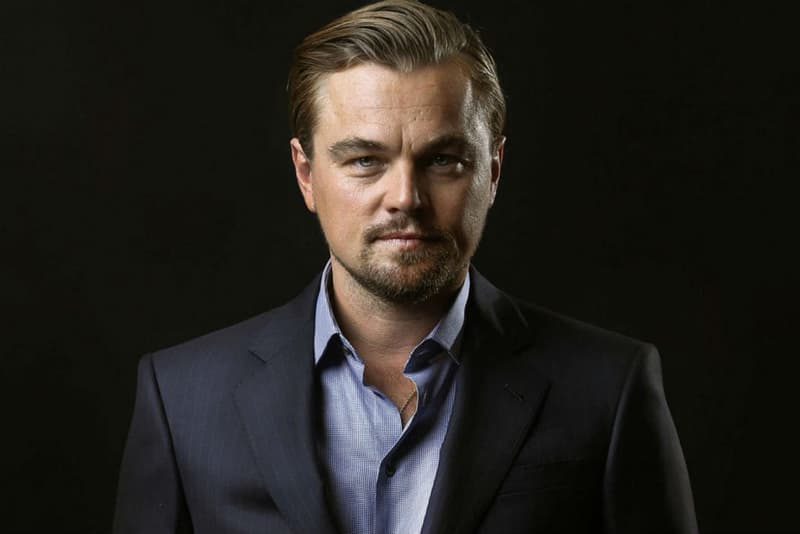 The upcoming 88th Academy Awards ceremony is facing both anticipated praise and severe criticism from figures and fans of the film industry. Nearing the date the Oscars have consistently remained among headlines around us, whether by Spike Lee's boycotting of a White-only Oscars or recurring anti-Leo rumors. The Academy's neglect for Leo in particular is a fascinating theory, and the actor's become the unofficial poster child for the suspected injustice of this particular award. Leo is one we want to be recognized, but does he actually need an Oscar to validate his outstanding performances? Yahoo! has carefully picked a list of talented actors, actresses and directors whose illustrious careers have never landed them an Oscar. Check out the list below and view the complete list of this year's nominees.
Leonardo DiCaprio
Since he was 22 years old, Leo has been nominated for 6 Oscars:
- Best Supporting Actor, What's Eating Gilbert Grape? (1993)
- Best Actor, The Aviator (2005)
- Best Actor, Blood Diamond (2007)
- Best Picture, The Wolf of Wall Street (2015) (as producer)
- Best Actor, The Revenant (2016)
Robert Downey Jr.
The world's highest paid actor has one BAFTA Award but no Oscars:
- Best Actor, Chaplin (1993)
- Best Supporting Actor, Tropic Thunder (2009)
Ridley Scott
The 78-year-old British director has more than 20 movies under his belt including Blade Runner and Alien, and is yet to be bestowed with an Oscar.
- Best Director, Thelma & Louise (1991)
- Best Director, Gladiator (2000)
- Best Director, Black Hawk Down (2001)
- Best Picture, The Martian (2015) (at this year's awards)
Spike Lee
Since 1983, Spike Lee has produced more than 35 films, yet has only been nominated for two. Though Lee was awarded with an honorary Oscar for his contributions to film in 2015, the 58-year-old director, writer, producer and actor is publicly boycotting this year's Academy Awards in protest of the Oscars' lack of diversity among nominees:
- Best Documentary (Feature), 4 Little Girls (1988)
- Best Original Screenplay, Do the Right Thing (1990)
Peter O'Toole
British actor Peter O'Toole died at the age of 81 in 2013 after being nominated a total of eight times for Best Actor. In 2002 the Academy tried to award O'Toole with an honorary Oscar that the actor famously declined with an open letter stating, "I am still in the game and might win the lovely bugger outright. Would the Academy please defer the honor until I am 80?" He finally accepted the award later from Meryl Streep (the actress with the most Oscar nominations in history):
- Best Actor in a Leading Role, Lawrence of Arabia (1962)
- Best Actor in a Leading Role, Becket (1964)
- Best Actor in a Leading Role, The Lion in Winter (1968)
- Best Actor in a Leading Role, Goodbye, Mr. Chips (1969)
- Best Actor in a Leading Role, The Ruling Class (1972)
- Best Actor in a Leading Role, The Stunt Man (1980)
- Best Actor in a Leading Role, My Favorite Year (1982)
- Best Actor in a Leading Role, Venus (2006)
Richard Burton
Richard Burton, often known for his second marriage to Elizabeth Taylor, was nominated seven times yet has only won BAFTA, Golden Globe and Tony Awards. Burton died at the age of 58 in 1984:
- Best Supporting Actor, My Cousin Rachel (1952)
- Best Actor, The Robe (1953)
- Best Actor, Becket (1964)
- Best Actor, The Spy Who Came in from the Cold (1965)
- Best Actor, Who's Afraid of Virginia Woolf? (1966)
- Best Actor, Anne of the Thousand Days (1969)
- Best Actor, Equus (1977)
Glenn Close
Six-time nominee Glenn Close has three Emmy Awards and three Tony Awards, but no Oscars. Along with Deborah Kerr and Thelma Ritter, Close holds the record of actress with the most nominations without winning:
- Best Supporting Actress, The World According to Garp (1982)
- Best Supporting Actress, The Big Chill (1983)
- Best Supporting Actress, The Natural (1984)
- Best Actress, Fatal Attraction (1987)
- Best Actress, Dangerous Liaisons (1988)
- Best Actress, Albert Nobbs (2011)
Alfred Hitchcock
One of the best filmmakers of all time was knighted by Queen Elizabeth and has received two Golden Globes and five Lifetime Achievement Awards, but still no Oscar. Hitchcock was eventually honored with the Irving G. Thalberg Memorial Award by the Academy to which the Master of Suspense accepted with a humble "Thank you… very much indeed." Hitchcock passed away at the age of 80 in 1980:
- Best Directing, Rebecca (1941)
- Best Directing, Lifeboat (1945
- Best Directing, Spellbound (1946)
- Best Directing, Rear Window (1955)
- Best Directing, Psycho (1961)
- Won the Irving G. Thalberg Memorial Award (1986)
Tim Burton
Tim Burton has only received two Academy Award nominations, but only for Best Animated Feature. The 57-year-old director has one Golden Globe and Producers Guild Award:
- Best Animated Feature, Corpse Bride (2006)
- Best Animated Feature, Frankenweenie (2013)
Johnny Depp
52-year-old Johnny Depp has been nominated three times mostly for his part as Captain Jack Sparrow. Unfortunately Depp will not be receiving any for his portrayal of James "Whitey" Bulger in this year's Black Mass:
- Best Actor, Pirates of the Caribbean: The Curse of the Black Pearl (2003)
- Best Actor, Finding Neverland (2004)
- Best Actor, Sweeney Todd: The Demon Barber of Fleet Street (2007)
Cary Grant
One of Hollywood's first best known leading men only received an honorary Oscar in 1970 four years after he retired from film. Grant passed away at the age of 82 in 1986 with just two Academy Award nominations:
- Best Actor in a Leading Role, Penny Serenade (1941)
- Best Actor in a Leading Role, None But the Lonely Heart (1944)
Sigourney Weaver
Three-time Academy Award nominee Sigourney Weaver only has two Golden Globes
- Best Actress, Aliens (1986)
- Best Actress, Gorillas in the Mist (1988)
- Best Supporting Actress, Working Girl (1988)