This Is How the World Reacted to UFC 207
Justin Bieber, Juicy J and more chime in.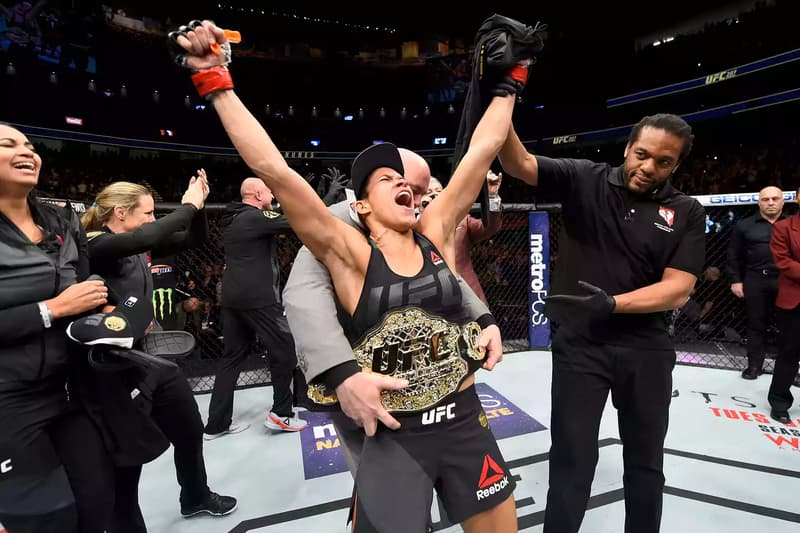 UFC 207 featured a lot of entertaining fights. The likes of Cody Garbrandt, T.J. Dillashaw and Dong Hyun Kim all came out victorious in spectacular fashion in front of a jam-packed crowd at the T-Mobile Arena in Las Vegas. However the matchup that left everybody talking was the main event of the evening, a welterweight bout between titleholder Amanda Nunes and Ronda Rousey. Ranked as the top challenger coming in, Rousey looked to regain her throne as the poster girl for women's MMA but instead she came up well short. Given the magnitude of the fight and the hype surrounding Rousey's comeback attempt, her shocking defeat after just 48 seconds set social media on fire. We picked out some of the notable reactions to the outcomes of UFC 207 from around the globe, including some by the fighters themselves.
you just got knocked the fuck out

— Justin Bieber (@justinbieber) December 31, 2016
$60 pay per view smh I should've ordered porn — juicy j (@therealjuicyj) December 31, 2016
Well, everyone was wondering who the next UFC superstar is.@Cody_Nolove is your answer. So young,so real,so raw!(Please no movies ????)#UFC207 — Brendan Schaub (@BrendanSchaub) December 31, 2016
pic.twitter.com/1zflrVlJrl — Amanda????Nunes (@Amanda_Leoa) December 31, 2016
THAT WINNING FEELING! @Amanda_Leoa @ufc #UFC207 https://t.co/kh70bUhomo pic.twitter.com/ODd2gxBnPr — GIPHY (@giphy) December 31, 2016
Noooo… #UFC207 — Jeremy Lin (@JLin7) December 31, 2016
Nunes: forget about Ronda Rousey. She's going to do to movies now and retire. — Ariel Helwani (@arielhelwani) December 31, 2016