Amanda Nunes Destroys Ronda Rousey in the First Round at UFC 207
But Rousey is still going home with $3 million USD.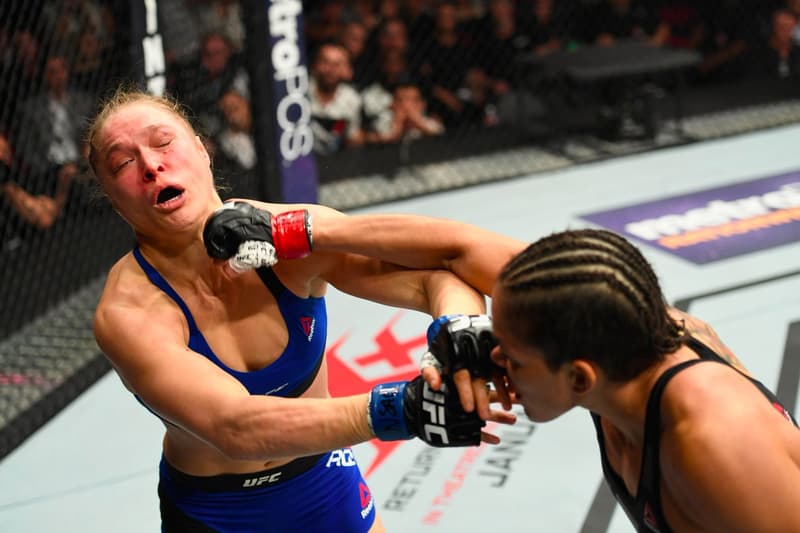 Ronda Rousey made her long-awaited comeback to the Octagon earlier tonight at UFC 207. A 13-month absence proved to take some spring out of her step as the mixed martial artist failed to look like her old dominant self, falling to Amanda Nunes 48 seconds into the first round. However not all is lost, as Rousey raked in the biggest guaranteed payday (tied with Conor McGregor) in UFC history with $3 million USD despite the defeat. Prior to the event Dana White revealed that he was unsure of the star's next move so this fight may have been her last time inside the Octagon.