Ain't Nothing Wrong With a Righteous Man: An Interview With Ab-Soul
"Shoutout to Shia LaBeouf… Tell him we're looking for him. I better be on the album."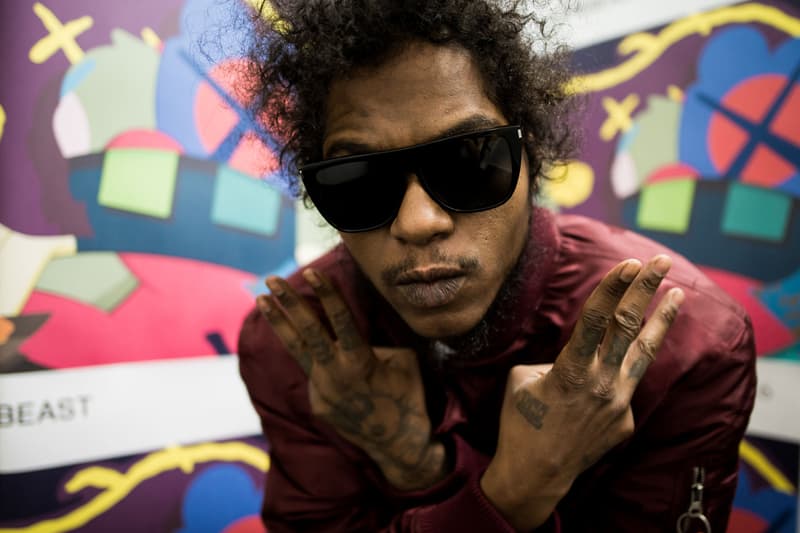 Ab-Soul is not a fan of the spotlight. As a result of a rare condition called Stevens-Johnsons syndrome, the 29-year-old rapper's eyes are literally sensitive to light—hence his ever-present dark shades, which the rapper wears even while indoors—but Soulo has also kept out of the public eye in the two years since his sophomore album, These Days….  Now, the self-proclaimed Black Lip Bastard is back with a new album, DWTW, and he's been running around New York all day meeting with the press.
Not that you'd think he'd been running around all day, though: when he arrives at HYPEBEAST, the California-born rapper makes his way around the office, humbly introducing himself and dapping up literally every single person on staff.
Speaking with the man born Herbert Anthony Stevens IV makes you feel like a co-conspirator, as if you're somehow being let in on a profound secret. His reputation of 'wokeness' precedes him—this is the guy who wrote bangers about pineal glands and Planet X, after all—but contrary to the manic pastor on wax, he is ever-smiling and soft-spoken in person.
As he settles into a conference room to talk to HYPEBEAST about everything from his new album to his cryptic tweets, all while name-dropping Aleister Crowley, J. Cole and Shia Labeouf along the way, Soul removes his ever-present shades, if only for a moment, massaging his temples and his eyelids.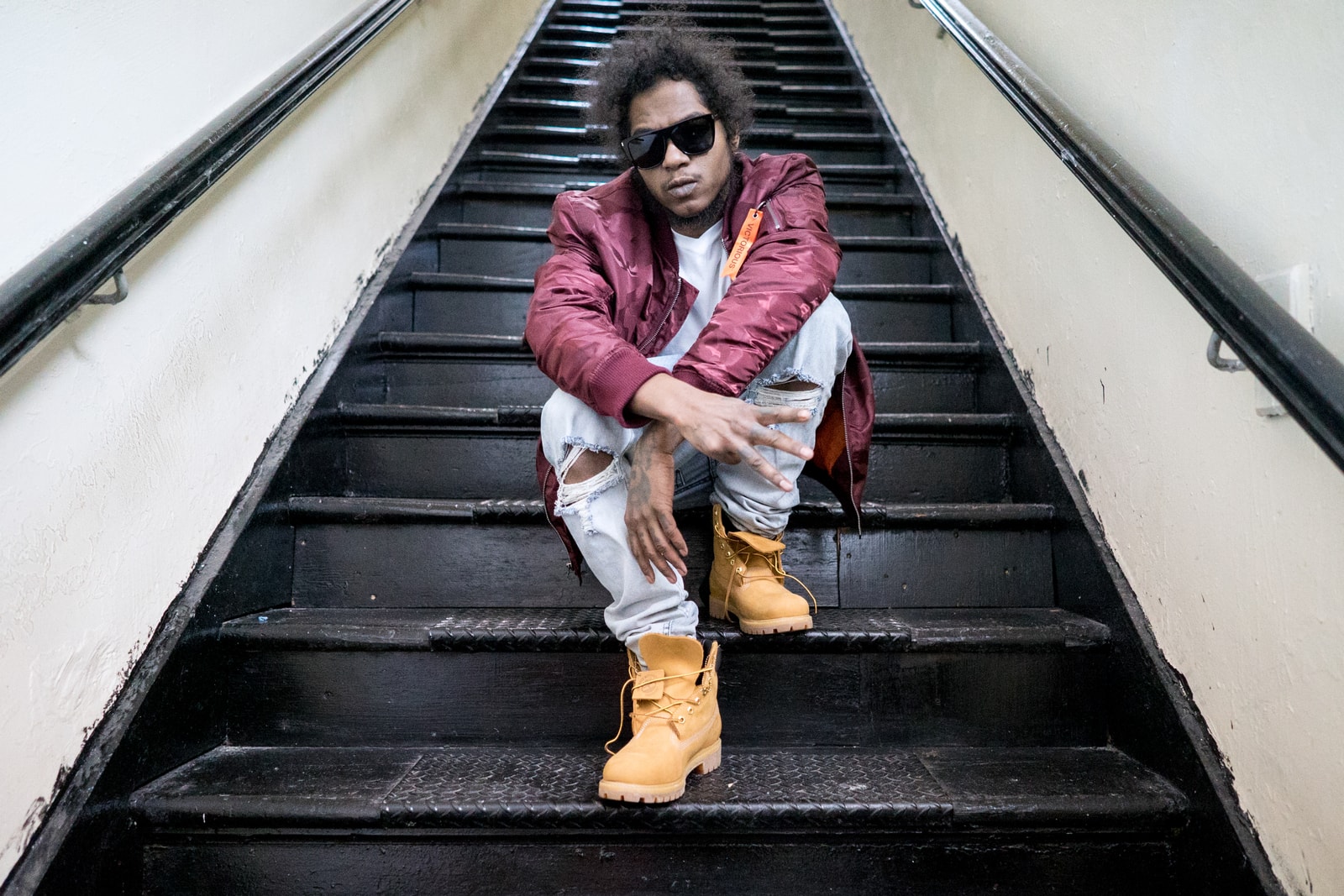 So how've you been? How long has it been since These Days…, two years, right? What've you been up to in the interim?
(Deep sigh) Been showing a lotta love, man. Exchanging a lotta love. Real talk. I've been working on this project, Do What Thou Wilt, for a year and a half now.
We did a deep Google search and found out that the title, "Do What Thou Wilt," is a reference to Aleister Crowley's idea of Thelema. How did that ideology inform and influence this album?
Yeah, that is a famous quote from Mr. Crowley. To me, it translates to free will. Not necessarily "do what you wanna do"—'cause that's kinda chaotic—but do what you will to do. Will being stronger than a want. Something that's supported by love and passion. That's what that quote means to me, and you know I'm a man of quotes. That's just one of those that resonated with me the most.
You're a lyricist who prides themselves on wordplay. Where do you stand on this debate that has split rap between old-school purists and new-school revisionists who go against the grain? Where do you stand on that spectrum?
I'm trying to fall somewhere in the middle. I'm trying to stay in the middle and maintain my distinction. When I talk to journalists about this, I think we're talking about radio programming, y'know what I'm saying? There's only like five, ten songs that you hear on the radio and those songs may be a particular way. Not a lot of people in my circle listen to the radio—they choose their own music (gestures at manager and girlfriend sitting on their devices), they're on their phones, they're selective. I think that's where we're going and that's why there's a place for me and myself, not having a song on the radio but still having an audience and having something to say.
'The righteous will remain righteous and the filthy will remain filthy.'
Do you find a lot of music on the Internet?
Yeah, I don't listen to the radio. I had been running with my cousin to get my wind back up, right? And he was dropping his baby mama's kids off at school and this was an opportunity for me to listen to the radio. I only heard like five songs—I ain't gonna quote 'em or name 'em or whatever… But I'm just hearing the same songs over and over. I turn to him like, "Yo, this the same song! We on the same freeway, I just heard this. They just played this record!" So I think that's the conversation that we're having is about radio programming. That's a conversation that you can't even have with me. That's some higher power right there—pun intended. But there's still guys like you that wanna chop it up with me, y'know? It's not as bad as we make it seem.
You're very much an underground kinda guy, the sensibilities of an underground dude—
I can't even call it the underground, man.
What would you call it? A movement?
This is a movement, man. I've been around. I've shaken a lot of hands. Where there is a will there is a way, baby. I'm doing this press run and people are excited to see me. People are asking me the questions that I want them to ask me. I'm still moving things the way that I had intended to. I'm still open to the dialogue and to these questions.
You mentioned that you've been working on this project for a year and a half. Did you approach this project differently or did you use a tried and true attack strategy?
I try to tackle each project like a science project, almost. I have an idea, a thesis, and I try to prove that thesis. With this concept—Do What Thou Wilt—being based off of The Book of the Law by Aleister Crowley and a quote from that book: "Love is the law. Love is the only law. Love under will, the law is for all." That's a beautiful statement. This guy [Crowley] is the self-proclaimed wickedest man alive and he's still living to this day in a way. People are still having that conversation to this day. His influence on music and culture is evident. That's something to take not of, with me being a writer and a poet, I really respect a lot of the things that he contributed.
"Shout out to Shia LaBeouf… I better be on the album, that's all I'm saying."
Is this a concept album?
Yeah, it's based on The Book of the Law. I make note of it, reference it throughout. Me being a fan of theology and history made the parallels between his ideology and my own. I see a lot of similarities and differences, parallels and whatnot. One of my favorite quotes in the book is "The righteous will remain righteous and the filthy will remain filthy." Me being the righteous man—'ain't nothin' wrong with a righteous man,' that stood out to me, with him claiming to be the wickedest man alive. He's still saying there is room for the righteous. He's not saying 'let's be ill,' he's saying if you're going to be ill, be ill. If you're not going to be ill, do your own thing.
You went to your friends and homies to put this one together?
Yeah, you know I work with the same circle of collaborators and producers—Tae Beast, Sounwave, Dave Free and Willie B, Tommy Black. This time around I started my own production company, the PakkMusicGroup, so this'll be a great introduction for them. Wondagurl is on there, she blessed me. DJ Fu from the Eardrummerz. This new kid outta Toronto, Francis, and this new kid, Bentley Haze. I went with some new kids that came across and I'm really happy to introduce my producers, PakkMusicGroup, while keeping it a family affair.
Speaking of the kids, SZA recently said she might quit making music.
She's just talking shit, man. She's extreme. It makes for great poetry, though.
My question is do you have any advice for kids who wanna get into the music industry?
Stop asking for advice. That's my tell-all.
Shia LaBeouf recently name-dropped you as one of his favorite lyricists. What do you think of his rapping?
That's my guy! Tell him we're looking for him. Tell him to put me on the album! I love it. I fucking love it. I woke up to that. It's all love—I'm a big fan of his.
(SOUL'S TEAM: He wakes up to everything. The world changes while Soul sleeps.)
Yeah, I wake up to everything. You're right. Jesus Christ (sighs). Shout out to Shia LaBeouf. That was dope. I better be on the album, that's all I'm saying. It was appropriate.
Because he's a purist, you can tell. And he named all of TDE.
"Lyric for lyric," he said.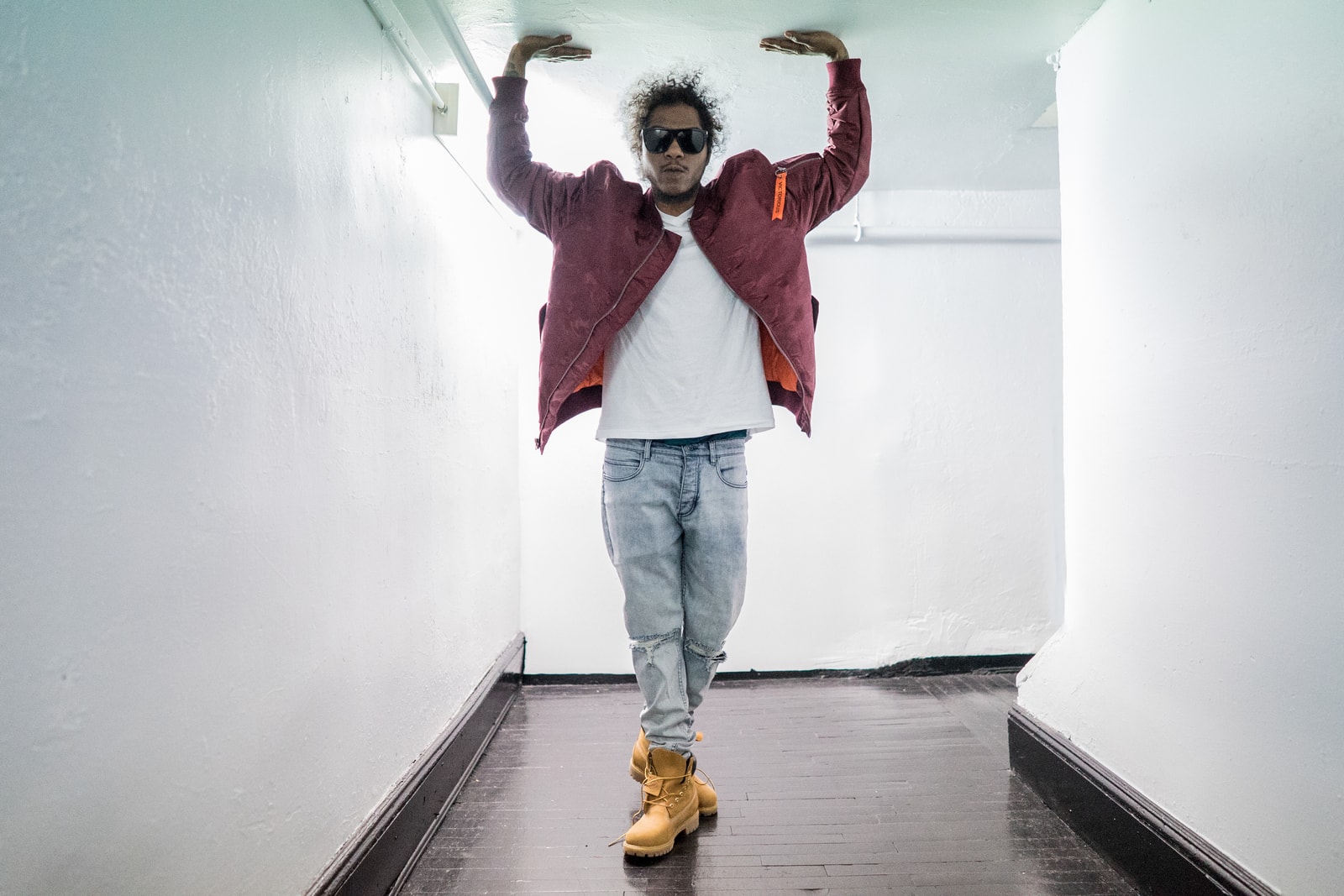 You named a bunch of your collaborators, but who do you admire amongst your peers?
I'm glad me and Cole are dropping on the same day. That's gonna be a great day for hip-hop. CJ Fly, too. The whole Pro Era. Shout out to young Kirk Knight, all the Pros. 
But yeah, I'm a big fan of Cole. I like the angle and approach he's taken at this particular time. Sticking to his grassroots. I'm tryna do the same thing. I'm glad we can hop out there, do our thing and still keep our movements distinct.
How did you feel about "False Prophets"?
I thought it was dope, real talk. The Joey Bada$$ influence, trying to make sure he sticks to his roots. I haven't had a real conversation with him about it yet, but I think it's clear that he's sticking to his roots and keeping things close. That's something I can respect.
Between "False Prophets" and even Shia's freestyles, it's pretty clear that everyone is trying to create another "Control" moment.
Yeah, yeah! I'll let you tell it though. I don't wanna take credit for all that. Or just tryna create another moment—not necessarily tryna recreate "Control," but tryna make their own Moment. Trying to step outside of the box and keep our distinctions. I don't wanna hear J. Cole using auto-tune no time soon, you know what I mean? I don't wanna hear him doing that. Me, personally. Let's challenge each other and let's have fun with it.
DWTW is out now. Listen to it below.