Top Plays From the 2017 Basketball Hall of Fame Nominees, Including McGrady and Ben Wallace
You already know McGrady's 13 points in 33 seconds is number one.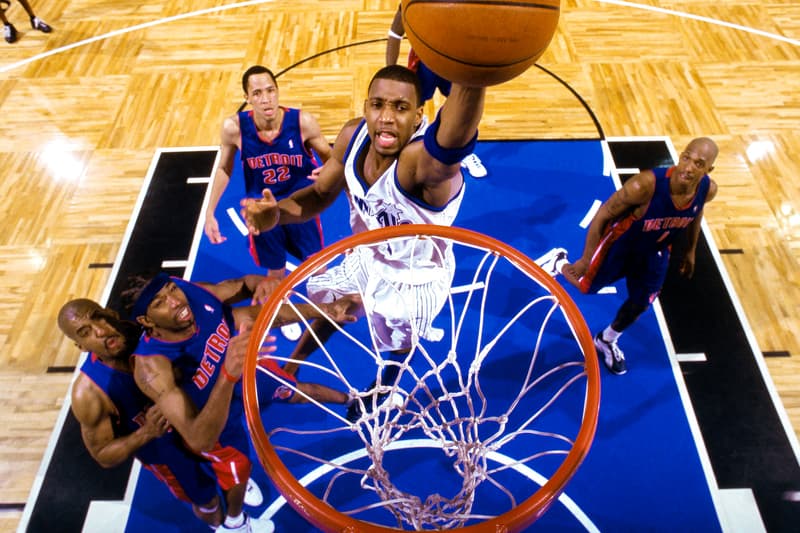 This year's Basketball Hall of Hame class was a legendary one, headlined by such generation-defining athletes as Shaquille O'Neal, Allen Iverson and Yao Ming. Their subsequent induction ceremony this past September was just as legendary thanks to Shaq's hilarious antics and AI's emotional speech that went way over his allotted time. Unfortunately however, 2017's class won't be as illustrious, but interesting nonetheless.
This past Wednesday, the NBA announced its list of eligible candidates for the Naismith Memorial Basketball Hall of Fame class of 2017, which was headlined by first-time nominees Tracy McGrady, Ben Wallace and Muggsy Bogues.
Seven-time All-Star Tracy McGrady was in utter disbelief by the announcement, as it was caught on camera by ESPN, but anyone who ever watch T-Mac in the 2000's certainly isn't surprised by this nomination. He was one of the most prolific scorers during the previous decade, having took home two scoring titles while averaging 26.7 points per game during his seven straight all-star appearances between 2000 and 2007. And how can you not forget the most exciting 33 seconds of basketball when he singlehandedly mounted an incredible fourth quarter comeback against the Spurs. Unfortunately injuries caught up to the Florida native, which not only closed the door on his title chances but they also demished his stellar career averages. Nevertheless, McGrady, as the third best scorer during the '00s (Kobe and Iverson are one and two), should be a first ballot hall-of-famer.
A much different player than T-Mac ever was; Ben Wallace is the other name headlining the 2017 class of nominees. Wallace was a monster on the boards and the paint, and a vital part to the Pistons' title run in 2004 against the heavily favored Los Angeles Lakers, which had their own imposing force down-low. Ben finished his career with one title, four All-Star appearances at center, and a record-tying four Defensive Player of the Year Awards – an accolade he shares with Hall of Famer Dikembe Mutombo. Although his career averages took a huge hit during his final years, his first stint with the Pistons, between 2000 and 2006, was where Wallace sat among the NBA's elite big men. It was there he averaged 12.9 rebounds and 2.7 blocks per game. As one of the NBA's greatest defenders, they should induct Ben in, especially to give some players a little more of an incentive to play D.
Rounding out this year's list of notable first timers is Muggsy Bogues. Muggsy was a 5'3" point guard with excellent court vision, and was most known for his time with the Hornets where he average 7.8 points and 8.8 assists per game over eight seasons. And he starred in Space Jam. Unfortunately, his movie career won't help his cause, as he will likely get little to no votes.
And last but not least, there's a group of players still trying to make the hall of fame after being denied in previous years. This list includes Chris Webber, Tim Hardaway, Maurice Cheeks, Kevin Johnson, Mark Price and Glenn Robinson, among others. So have a look at some of these players' top plays from their careers below, and tell us who you think should be inducted into the hall next year.
Tracy McGrady
Ben Wallace
Muggsy Bogues
Chris Webber
Tim Hardaway