Virgil Abloh on Why Off-White™ Is Not About Buying the Clothes
"My team doesn't wear OFF-WHITE. I randomly have two things, I usually don't even have it on myself."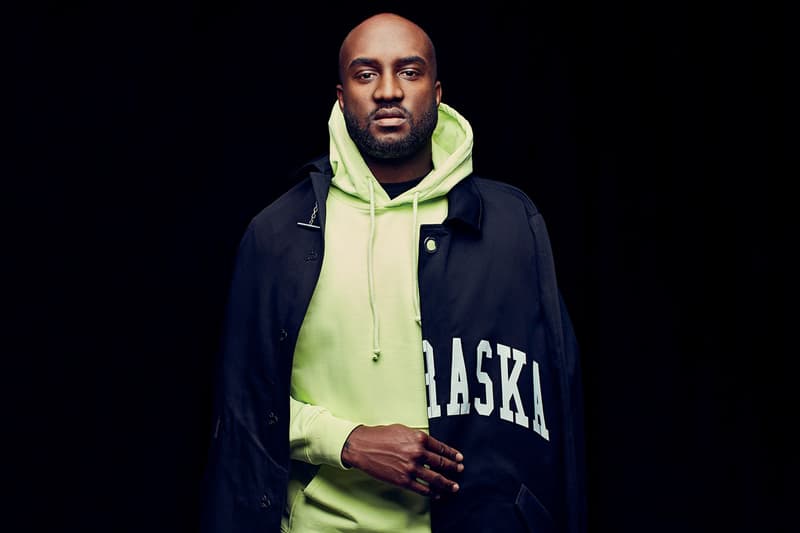 Whatever you may think of Virgil Abloh, the guy is very quotable. And assertive. And unexpectedly philosophical in his matter-of-fact comments and shrewd analogies. Take, for example, this brain-twisting snippet:
"OFF-WHITE is luxury in quotes, not real luxury. It's the modern idea of luxury, so basically it allowed me to be as long-winded as I am. I can't sit here and claim that there's some subversive messaging happening, that high fashion imagery on a hoodie and jeans is new."
And yet, in his recent interview with Nylon magazine, Abloh is doing just that: going on about the nuances of the fashion world, his brand and why it all matters so much… but also why some of it doesn't matter at all to him.
"Credit doesn't do anything to me. It literally has no feedback. I don't get any gratification. I don't read any reviews. It doesn't matter."
Responding to some of the industry's biggest questions, Virgil Abloh covers everything from fashion ABCs – such as why dressing up is personal curation and clothing is an art form, to his more controversial stances, his opinion that fashion should be superficial and non-democratic, to surprisingly insightful pockets of wisdom, like how streetwear is like disco. Additionally, he gives us a more humble side of the story of being the "kid that was more apt to play in the background." Although Virgil says he is "probably not going to post on [Instagram] again," we'll still be hearing a lot of his opinions. Head over to Nylon to read more.