Urban Outfitters Produced a Much Cheaper Version of Vetements' $920 USD Snoop Dogg T-Shirt
Let the vintage rap-merch wars begin.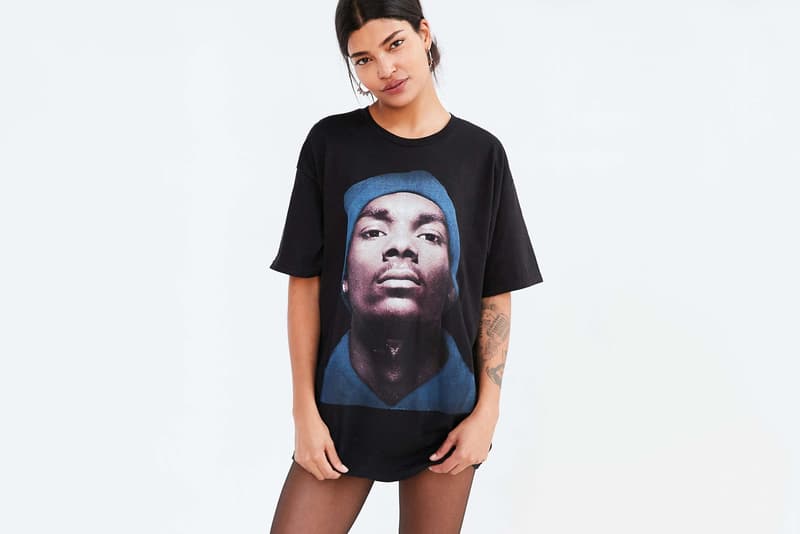 Earlier this year, Vetements dominated headlines and stirred up controversy when news of the brand's $920 USD Snoop Dogg T-shirt began circulating. Snoop Dogg himself wasn't even a fan of the product, with the Long Beach legend using a subsequent interview with us to express his distaste for the item. Now, Urban Outfitters is getting involved in the frenzy regarding overpriced Snoop Dogg merchandise with their own "take" on the Snoop Dogg vintage tee.
As HYPEBAE notes, Urban Outfitters is now selling their own version of the infamous Snoop Dogg and Vetements T-shirt. Except, when consumers head over to Urban Outfitters' page for the shirt, they're being asked for only $39 USD instead of nearly $1,000 USD. While UO's spin on the vintage T-shirt lacks the "oversized quality" of the initial, "original" release, this latest version of the Snoop Dogg tee is virtually identical to the Vetements variant in virtually every other way.
You can pick up your own, much-fairer-priced vintage Snoop Dogg T-shirt via Urban Outfitters' official website.