POLLS: What's This Year's Most Provocative Magazine Cover So Far?
Some of the more scantily-clad covers that surfaced this year.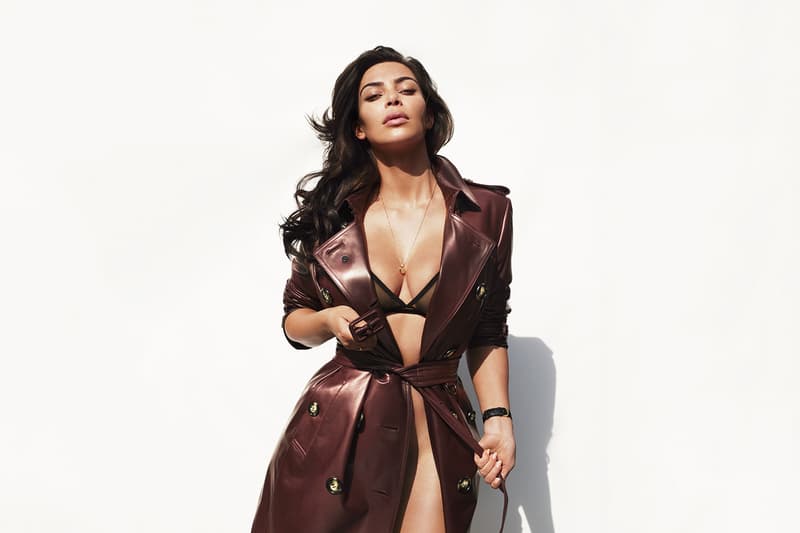 It's known all too well that the more provocative an image, the more likely people are going to take note. This strategy is perfected by print publications, all of which struggle and fight for readership on the newsstands every month, especially in an increasingly competitive publishing landscape. This year, we saw some riveting images on covers that got our blood going. Proving that showing a bit of skin in the high fashion realm can also be tasteful, multiple female-oriented magazines opted for scantily-clad models proudly displaying their stunning bodies. Of course, in the mix are a few names that regularly push out provocative covers — such as PAPER Magazine, Playboy and GQ. However, to be provocative doesn't mean you need to strip naked — we have some covers here that ruffled feathers (such as Kylie Jenner's PAPER Magazine "YOUth" Cover) and garnered double takes regardless. Scroll on to view our top picks for most provocative covers, and let us know which one was your favorite in the poll below.
Gigi Hadid for French Vogue, March

Gigi Hadid was a Vogue favorite this year, covering the Condé Nast household name in several of its international iterations. While this wasn't Hadid's first Vogue cover (she's been the face of its Australia, Brazil, Italy, Netherlands regional covers) it was her first French Vogue and first in the nude. This issue was shot by acclaimed fashion photographers Mert & Marcus, and she is featured in not just one, but two covers. In the other, Hadid is wearing full head-to-toe Chanel while in this one she bares it all.
PLAYBOY's Snapchat-inspired Cover featuring Sarah McDaniel, March

Playboy made headlines around the world when it announced that it would not be featuring nude women in its magazines any longer. The first issue featuring this no-nudity rule was for March 2016, and although it featured no barenaked ladies (pun intended), it was definitely still provocative. Featuring Sarah McDaniel, the issue's cover is obviously Snapchat-inspired, and although she's not nude, she's not wearing a ton of clothing.
Kylie Jenner PAPER Magazine YOUTH Issue, April

The youngest in the Kardashian/Jenner clan is no stranger to magazine covers, but this particular PAPER Magazine issue saw the 19-year-old proudly own up to the enhancements she has undergone. In the "YOUth" issue cover, Jenner rocks oversized lips and facial features, and while the image was Photoshopped to enlarge certain features, plenty of people on the internet accused Kylie of even more enhancements.
Kiko Mizuhara for i-D Japan, June

i-D launched in Japan this year, and for its inaugural print issue cover, they picked none other than Japanese model Kiko Mizuhara. Shot by Nobuyoshi Araki, who just teamed up with Mizuhara and Supreme on a limited edition collection, the cover features a nude Kiko. Awing both men and women around the world, the cover was definitely one to remember.
Kim Kardashian for GQ, June
1 of 3
2 of 3
3 of 3
Kim Kardashian bared it all for GQ. In the interview, the reality star and wife to Kanye West spoke about the drama between West and Taylor Swift. It was this interview where she revealed that Taylor Swift had given permission for Kanye to use her name in "Famous." Following the story, Kardashian-West released the recording of Taylor Swift's phone call with Kanye to the public, through Snapchat. We're sure a cover story hasn't generated this much buzz in pop culture in a long time.
ESPN's Body Issue
1 of 6
2 of 6
3 of 6
4 of 6
5 of 6
6 of 6
For ESPN's annual "Body Issue," the TV channel and media outlet continued to showcase athletes proudly in the nude. This year's iteration saw a range of Olympic athletes in peak form, prepared and ready for Rio 2016.
Blac Chyna for PAPER Magazine, September
1 of 3
2 of 3
3 of 3
There doesn't seem to be a cover Blac Chyna graces that isn't considered provocative. The mother of one has long been in the spotlight of hip-hop culture, and has unapologetically embraced her past as a stripper and proudly owns her sexuality. In this issue, the pregnant Chyna talks about her engagement to Rob Kardashian, her multiple entrepreneurial ventures and being a "badass bitch."
Miranda Kerr for Harper's Bazaar, September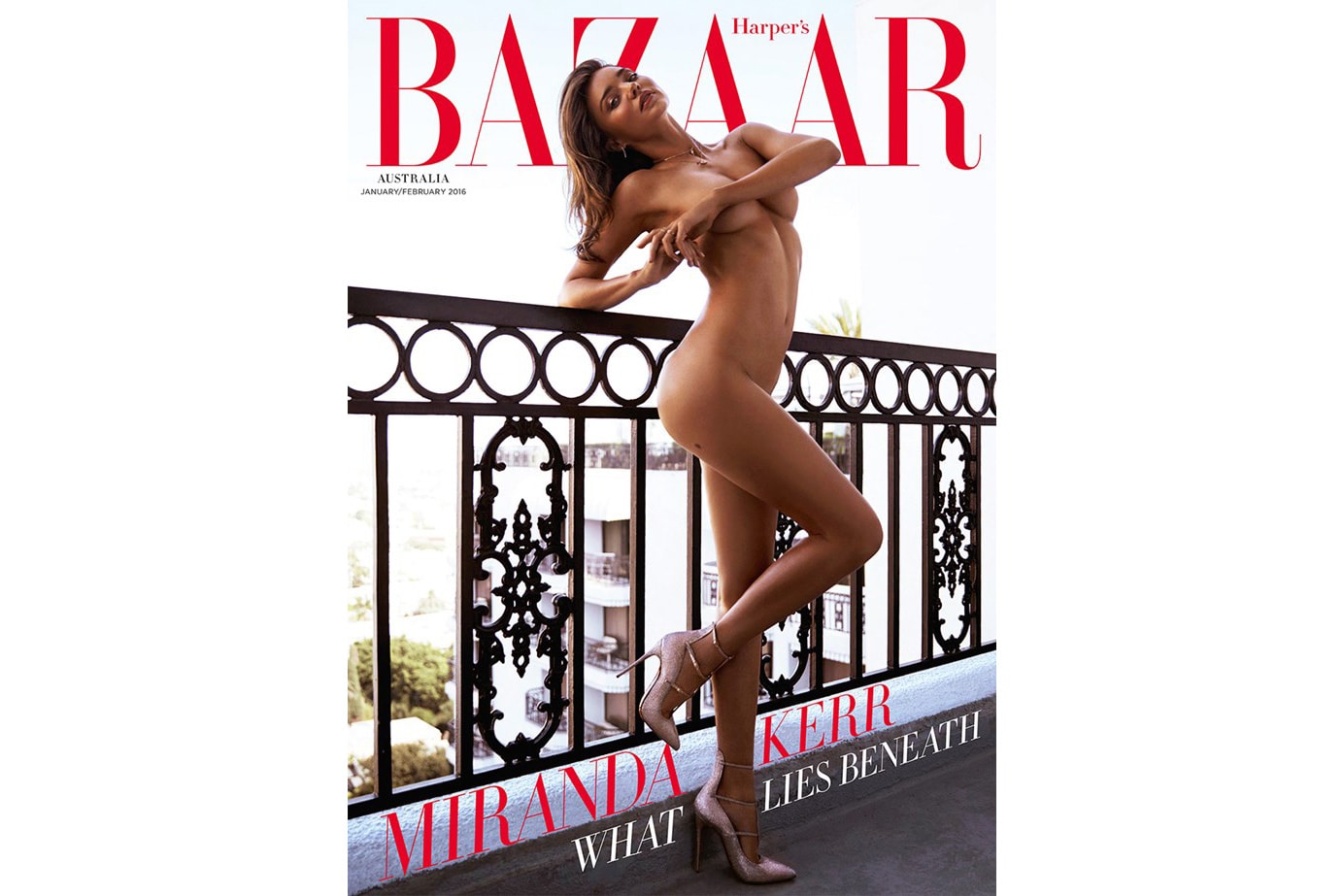 Miranda Kerr shows that a nude photo can be high fashion and stylish without being crude. The Australian model bares it all and gives the magazine a tour of her home in Malibu. Kerr recently became engaged to Snapchat founder Evan Spiegel, so we're sure to see a ton of her on the tech front.
Teyana Taylor for PAPER Magazine, October
1 of 6
2 of 6
3 of 6
4 of 6
5 of 6
6 of 6
Teyana Taylor made headlines this year for starring in Kanye West's music video for "Fade." The beautiful singer and wife to Iman Shumpert danced her way to the top and bared her toned and envy-worthy body on the cover of PAPER Magazine. In this issue, she talks about starring in "Fade" and how that opportunity catapulted her into stardom.
Alessandra Ambrosio for GQ Brazil, November
1 of 3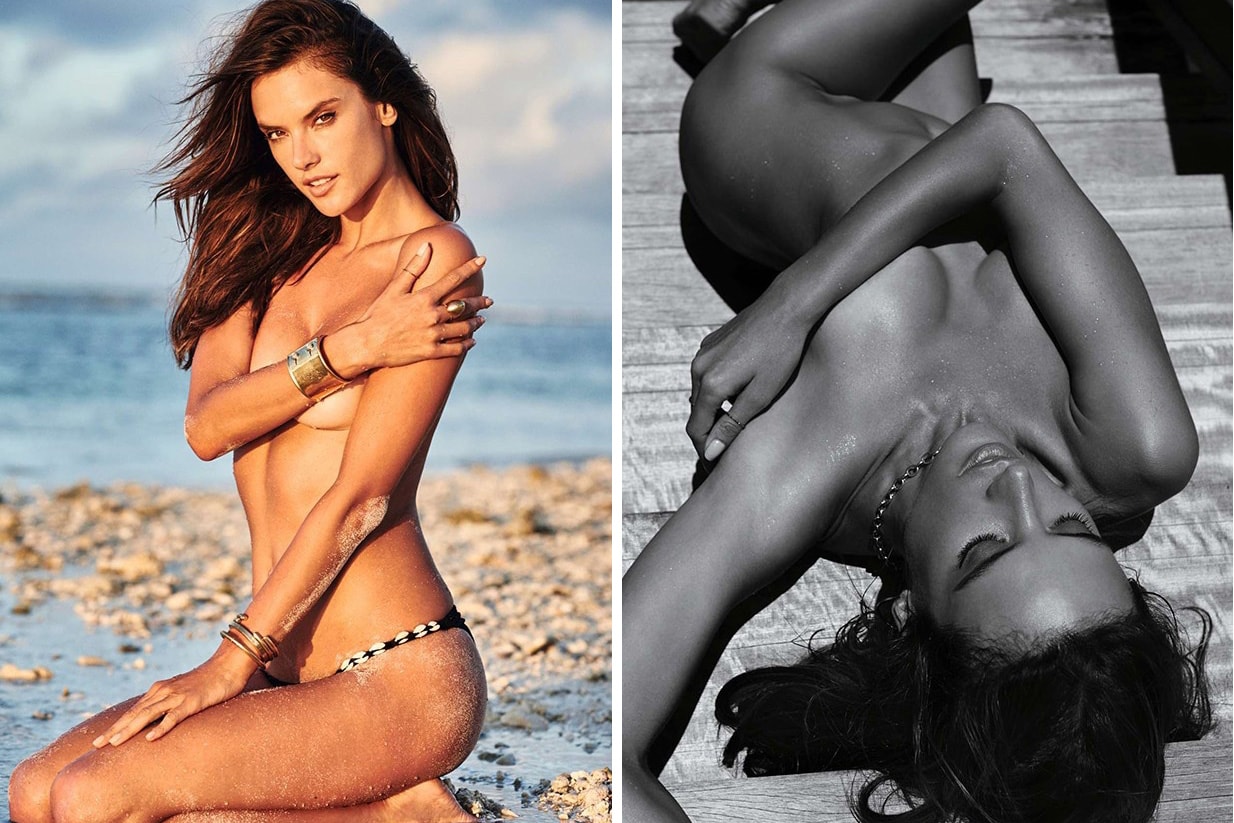 2 of 3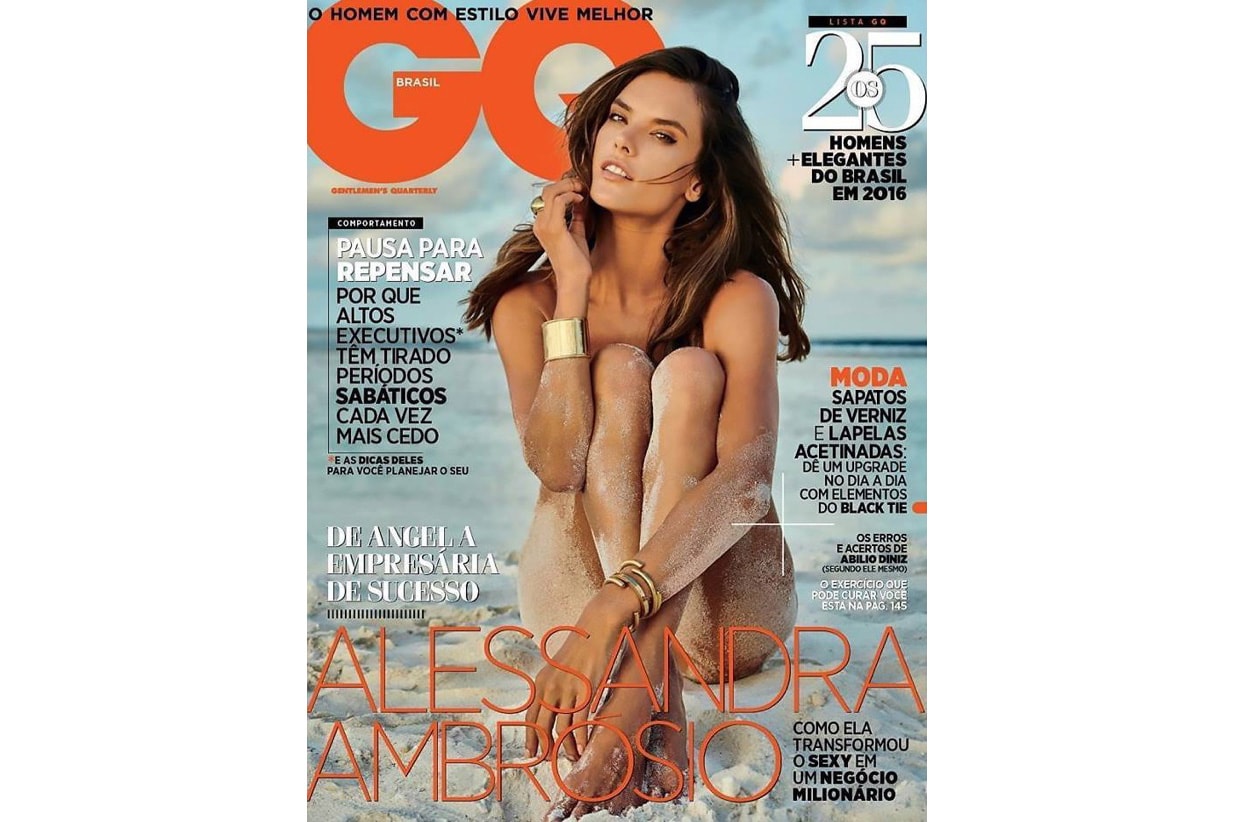 We would be amiss to not include another GQ cover. One of the latest global covers stars is none other than Victoria's Secret angel Alessandra Ambrosio. The Braziian model graces the pages of her home country's GQ, and she bares it all. Don't miss her in the upcoming Victoria's Secret show slated to air on December 5.
Poll
Most Provocative Magazine Cover in 2016
Gigi Hadid for French Vogue, March
PLAYBOY's Snapchat-inspired Cover featuring Sarah McDaniel, March
Kylie Jenner PAPER Magazine YOUTH Issue, April
Kiko Mizuhara for i-D Japan, June
Kim Kardashian for GQ, June
ESPN's Body Issue
Blac Chyna for PAPER Magazine, September
Miranda Kerr for Harper's Bazaar, September
Teyana Taylor for PAPER Magazine, October
Alessandra Ambrosio for GQ Brazil, November