Justin Bieber Plays Ball With Leo Messi, Neymar Jr. and Luis Suarez
Making football fans everywhere jealous.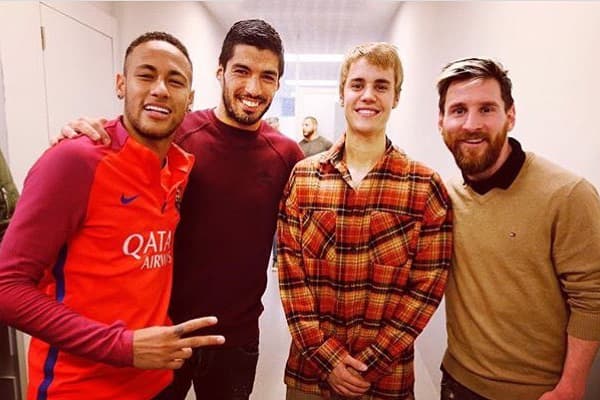 The Canadian superstar is making his rounds. Dropping by Barcelona's training grounds before his show at the Palau Sant Jordi Arena, Justin Bieber showed off his football skills with MSN trio, Lionel Messi, Neymar Jr. and Luis Suarez. After taking a handful of selfies, the quad took to the pitch to practice their shooting game. This is not the first time the Biebs has dropped by to hang out with football stars. Last month during his Purpose World Tour, Bieber posed with Arsenal stars Mesut Özil and Alex Oxlade-Chamberlain. Check out the Biebs' skills below.
Justin Bieber vs Neymar
pic.twitter.com/2iGFXYpXdn

— Neymar Jr. (@NeyMarvellous) November 21, 2016