A Beginner's Guide to Film Cameras: What You Need to Know
Exploring the benefits of shooting in film, various format types and specific cameras to choose from.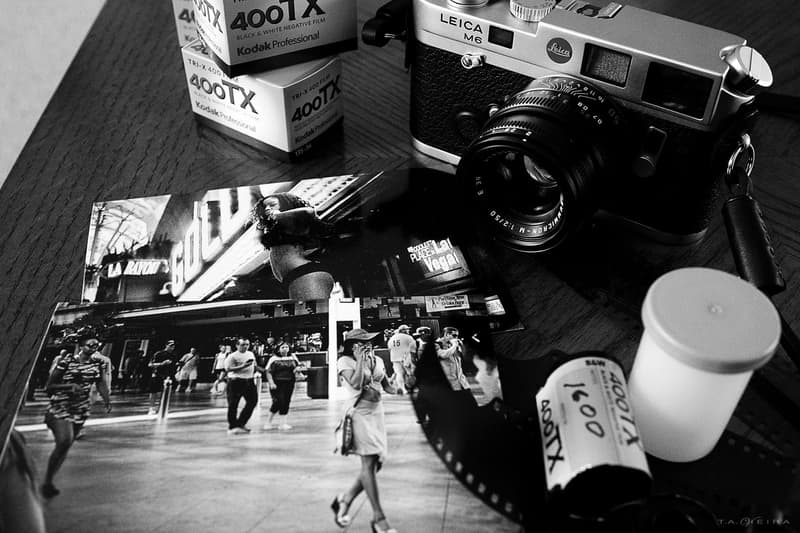 In today's rapidly evolving digital age, waves of highly capable DSLR cameras continue to swarm the marketplace — many of which produce stunning hi-res imagery. Teamed with the invention of the mirrorless camera, not to mention the maturation of smartphone photography, consumers truly have their pick of the litter in terms of sharpshooting options. Thanks largely to the recent social media torrent, mobs of self-made photographers eager to hit the "gram" with their latest streetsnap archive have since spawned with more wanting in on the action. What would lead someone to forego the latest in technological brilliance to instead shoot in film? Other than a sentimental play to revisit what used to be, it seems for every high tech-devoted millennial, there lies an old school purist ready to defend the artistic integrity of film. In no way meant to push one agenda over the other, we thought to construct a post to help shed some light on this former — but definitely not forgotten – art form.
Benefits of Film
Back to the question at hand, why shoot in film? In other words, why give up remarkable resolution, image preview, instantaneous social sharing and sound reliability for the unknown? For those keen on the latter, anticipation of the unknown is part of its lure. While working with film can no doubt prove tedious, especially when in direct comparison to today's digital process, it is well worth exploring its many charms. Without the instant feedback an LCD screen affords, film, in a sense, reinforces proper technique. Eliminating the "shoot until it's perfect" practice, a little more time and effort tends to go into each and every shot. A fan of selfies? For those who answered no — we're sure that pertains to quite a few of you — rest assured knowing you can claim back precious minutes of your day from eliminating/scaling back on such an act when friends ask for that obligatory self group shot. Moreover, think of all the time you'll save from having to re-snap pics of your lady friend who calls for a "do-over" on the account of messy hair. With that said, nothing is guaranteed. Comparable to tearing through a present early Christmas morning, sentiments of excitement and hopefulness take over in anticipation of your handy work.
Breaking it further into dollars and cents, every frame can be assigned a physical cost — film, editing and print development — a friendly reminder to keep focused before snapping that shutter. Further, without a digital brain to work out the minute intricacies that hash out in the background, an in-depth understanding of such areas as ISO, aperture, exposure, and shutter speed will more or less come into play — conceivably leveling up your shooting skill set.
Aside from nostalgically carrying forth the photojournalistic torch of the early pre-digital trailblazers, a sense of entitlement often ensues having to drudge through the arduous steps of camera setting manipulation, constantly having to load/unload rolls of film, not to mention submitting film for development. For artists in any genre, intimate association with your work can never be a bad thing.
FORMAT TYPES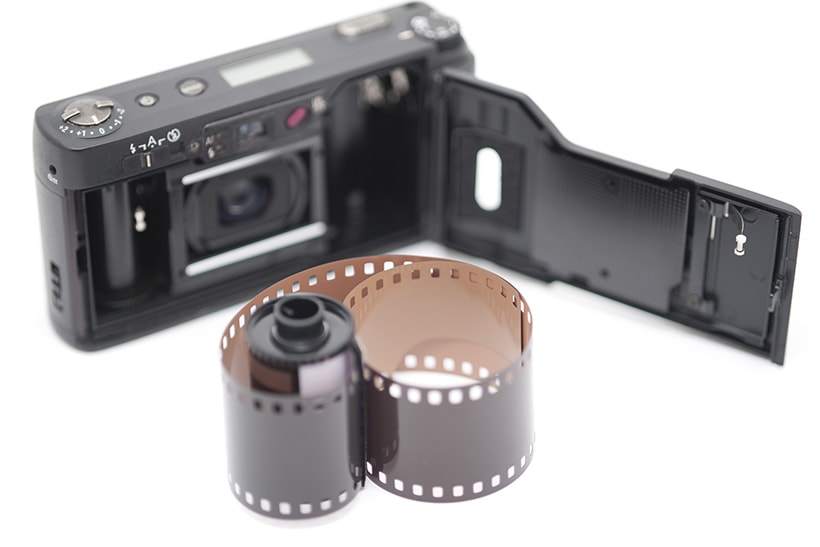 35mm
Considered easy to find, easy to use and easy to develop, 35mm film is by far the most widely accepted format in circulation. Convenient and budget-friendly all the way around, in a pinch such film can often be found at your local supermarket with the option of developing prints in an hour. With most novice users opting for this format, such cameras are considered ideal amateur options. Available to shoot in either full or half frame, a 36 exposure roll can extend to 72 photos, which relatively speaking, will take quite some time to fully use up.
Medium Format
For those ready to level up, medium format is the next logical step. Presenting a greater challenge to master, the rewards though can prove quite rewarding for those willing to put in the work. Relatively larger in size, a roll of 120 film is 61mm wide and shoots images in common dimensions of 41.5mm x 56mm and 56mm x 56mm — comparatively larger in size and in resolution over its 35mm counterpart. Ideal for large-scale portraits and for fashion photography, many professionals settle comfortably in this medium.
Large Format
The most finicky of the three, large format entails shooting with only two exposures per round. Able to produce exceptional high resolution images, film comes in 4×5 sheets or larger, and must be loaded into film holders while in the dark. Optimal for the expert lensman, large format film, while not time effective, can produce stunning large-scale photos.
CAMERA TYPES
With thousands of cameras to choose from, there is essentially a model for every budget and every skill set. To aid in the daunting task of selecting the right one for you, here is a breakdown of the main camera types to ponder, with some specific examples deserving of your consideration. Aiming to cover a broader spectrum of film format cameras, we decided to present some conventional classics alongside modern high-tech proteges to better put each class into perspective.
---
Point-and-Shoot
Point-and-shoots are easily the bestselling cameras outside of what you currently use on your trusty smartphone. Portable and prime for shooting a wide variety of objects/events — hikes, parties, portraits, etc. — these types shoot in 35mm, as snapping anything larger throws the notion of portability out the window. Designed primarily for simple operation, point-and-shoot devices are worthy options for the beginner.
Contax T2

A nostalgic throwback to 1990, we have here the Contax T2. The second phase of the Contax T series, the 35mm camera as originally launched was a high end compact device aimed at professionals in the luxury market. The exterior shell is constructed from titanium — hence the T — created not only as a sturdy build but a rather fashionable one to boot. Arguably the greatest vantage point over its class competitors was its 38mm f/2.8 Carl Zeiss T* Sonnar lens, similar to what one would find on a premium SLR model of the time. Considered as one the most user-friendly cameras of its era, the T2 offered full automation complete with Autofocus and Program AE.
Price Range: $600 USD (used)-$900 USD (mint)
Ricoh GR1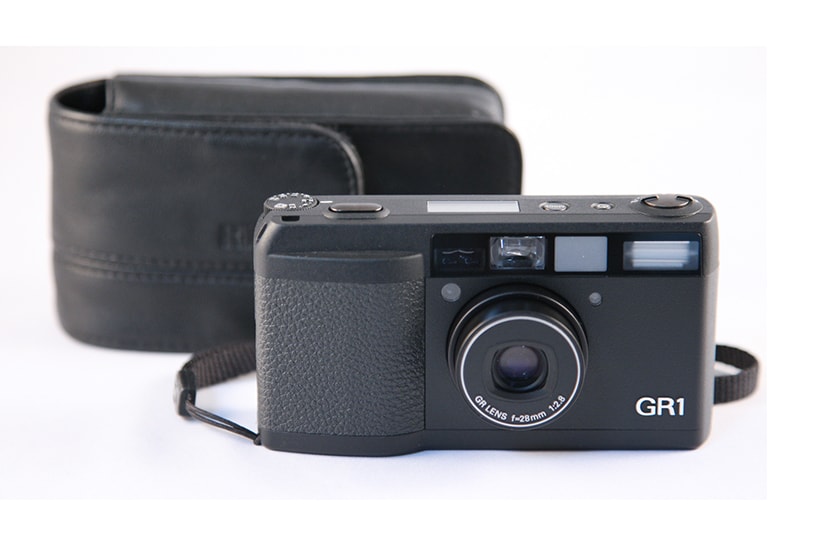 The '96 release of the GR1 was Ricoh's introductory model of the acclaimed GR series. Another 35mm shooter aimed specifically at the high-end luxury market, the compact camera proved lightweight yet sturdy in its mixed medley composition of plastic, metal and magnesium alloy. Armed with a capable 28mm f/2.8 GR lens, the GR1 gained much notoriety in the street photography scene; famed Japanese photographer Daido Moriyama being an avid supporter of the entire Ricoh GR family. When asked about how he first acclimated with Ricoh film, Daido was quoted saying, "I got it as a gift, but when I used it, it was unexpectedly good."
Price Range: $250 USD (used)-$350 USD (mint)
Yashica T4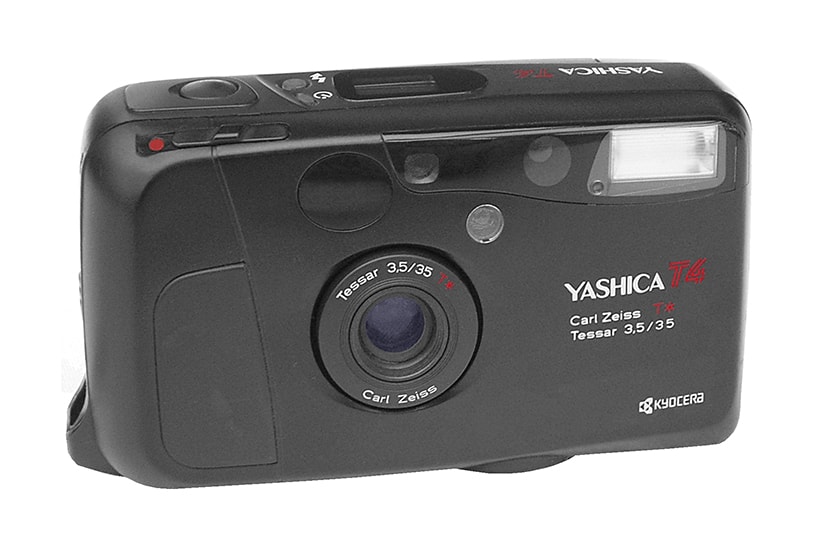 Long considered Terry Richardson's best kept secret, the oft-controversial shooter many a times has shocked those collaborating in photoshoot editorials with his weapon of choice being the Yashica T4 and nothing but. The compact 35mm device features a 35mm Zeiss f3.5 lens, 3-beam autofocus, and a programmed shutter running from 1 to 1/700th of second. While nothing is truly weatherproof, the T4 has built up a reputation as a superb option be it in rain, sunshine or freezing cold conditions.
Price Range: $200 USD (used)-$450 USD (mint)
Fuji Klasse W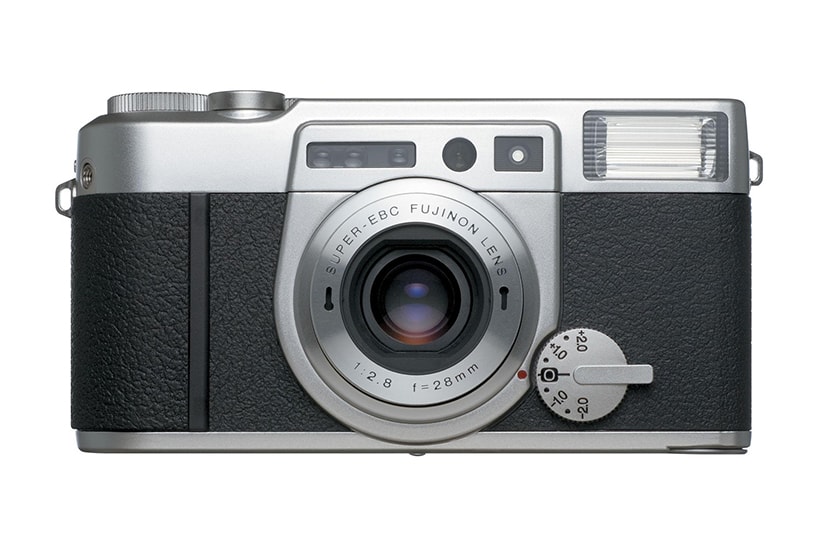 Entering the saturated consumer market at a time when digital snipers were first making a name for themselves, the Fuji Klasse W is considered one of the last in the then-dying breed of point-and-shoot cameras. Having released only in Japan, its proficiency and adeptness though should not go overlooked. The device features a 28mm f/2.8 Super EBC Fujinon lens, with the option to use either the autofocus or manual options.
Price Range: $500 USD (used)-$1,500 USD (mint)
---
SLR
Single-lens reflex cameras typically use a mirror and prism system allowing the shooter to view an accurate approximation of what the photo will look like. As the shutter button is pressed, the mirror flips out of the light path allowing illumination to pass through the receptor to then capture the image. SLRs are said to offer the most control, while also allowing seamless swapping of lenses.
Hasselblad 503CW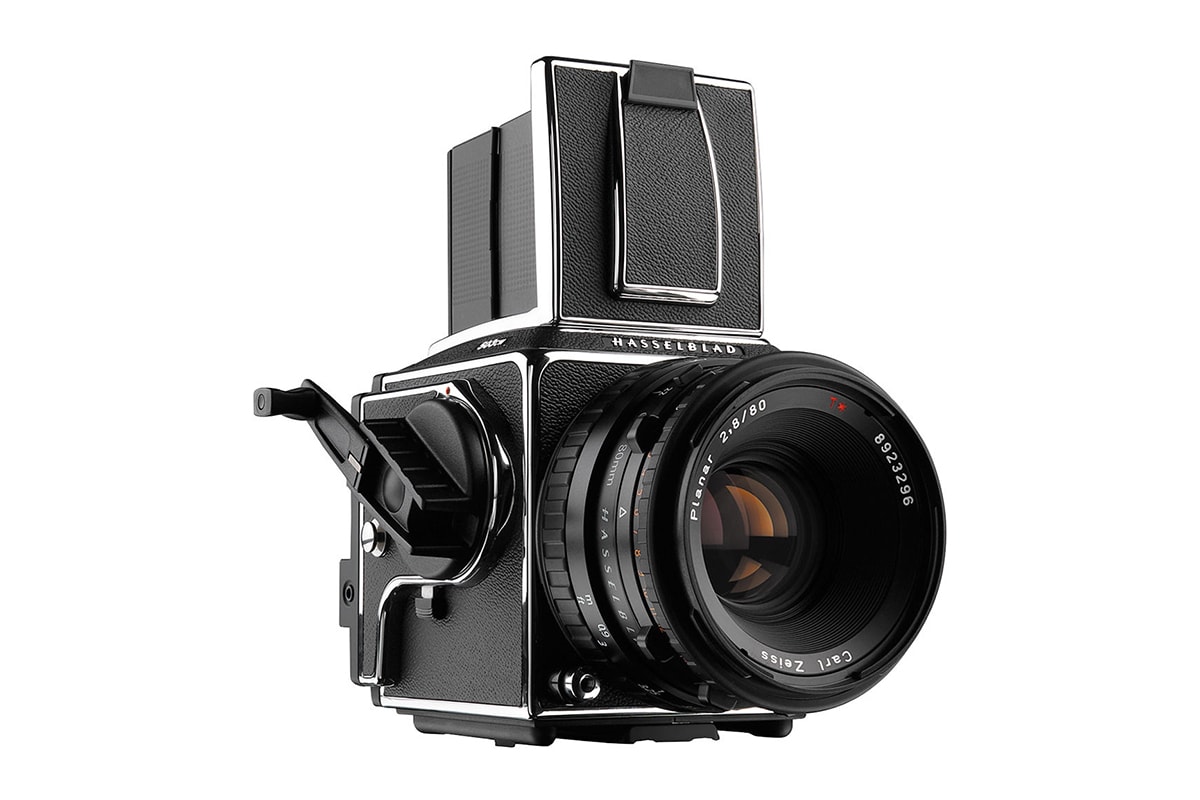 Sporting a robust mechanical design, the Hasselblad 503CW features an all-metal construction with chromed trim for that quintessentially classic Hasselblad look. The medium format device features a center-weighted TTL-OTF flash metering system with the inclusion of a Gliding Mirror System — a first of its kind in the Hasselblad family. The patented GMS system ensures a full viewfinder image regardless of focal length. A high-profile piece from the famed Swedish manufacturer, the 503CW rose to unparalleled notoriety in the realms of wedding portrait and fine art photography since its introduction in 1996.
Price Range: $1,200 USD (used)-$3,000 USD (mint)
Nikon F6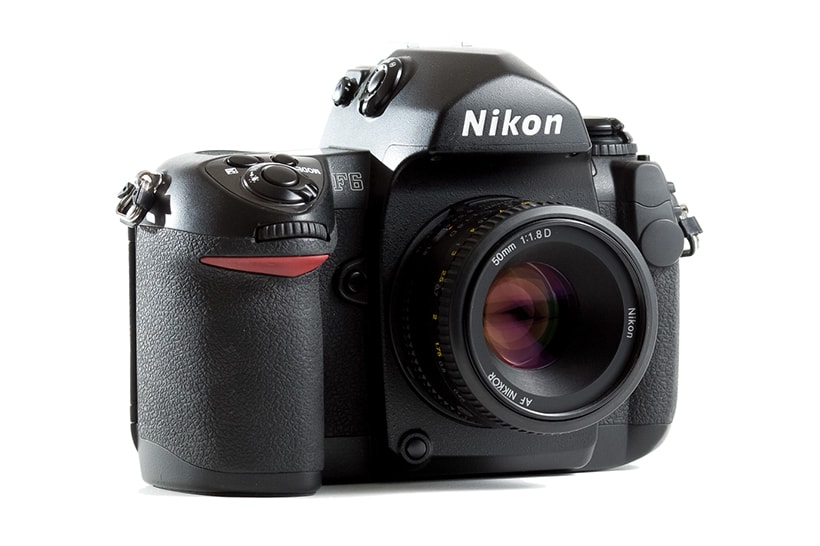 First hitting the market in 2004, the F6 is touted as Nikon's sixth top-of-the-line professional film camera since the Nikon F first made way in 1959. Still in production today, the popular model has since struck a chord with seasoned professionals and leisure hobbyists alike for the better part of 12 years now. The 35mm SLR features a Multi-CAM AF Sensor Module, a 150,000-cycle Kevlar, and aluminum-bladed shutter, mirror lockup and multi-exposure capability, amongst a host of others.
Price Range: $1,200 USD (used)-$2,500 USD (new)
---
Rangefinder
The term rangefinder is used to describe how the camera is focused, with these types employing a small rotating mirror and two windows using triangulation to determine distance. Most varieties of rangefinders project two overlaid images. When both projections fuse into itself, the distance can then be estimated on the lens's distance scale and focus index, signifying the moment to shoot. The continued weapon of choice for many hardcore photojournalists, rangefinder cameras have been used to cover a great number of groundbreaking news events over the past 70 years.
Leica M6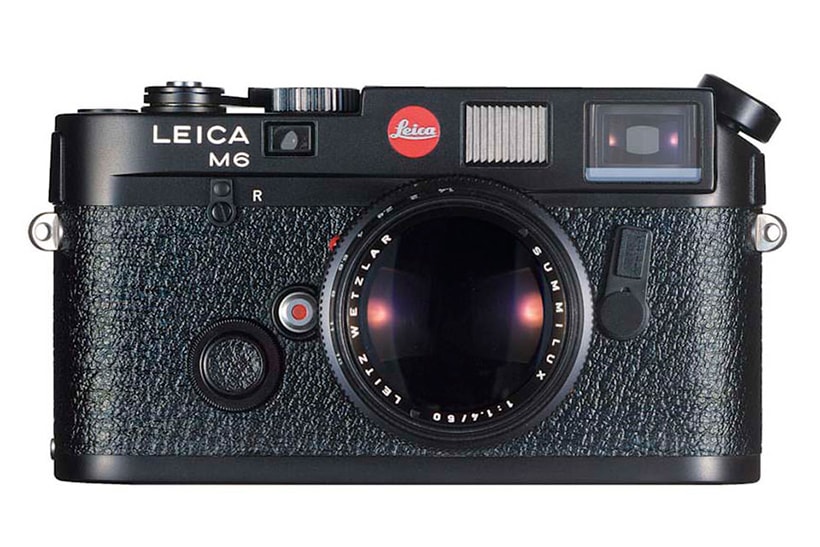 At first glance, the Leica M6 in its magnesium alloy top plate construction may not impress as many cameraheads as its machine brass-plated predecessors, however, lightweight practicality more than make up for its slightly less durable shortcomings. A proper Leica-manufactured rangefinder built in between 1984 to 1998, the M6 is arguably the premier mechanical camera that carries its own internal meter. Well-balanced all across the board, this nifty rangefinder features a clean viewfinder, swift shutter, quick to load and rewind capabilities, while able to shoot essentially anywhere.
Price Range: $1,500 USD (used)-$3,500 USD (mint)
Fujifilm GF670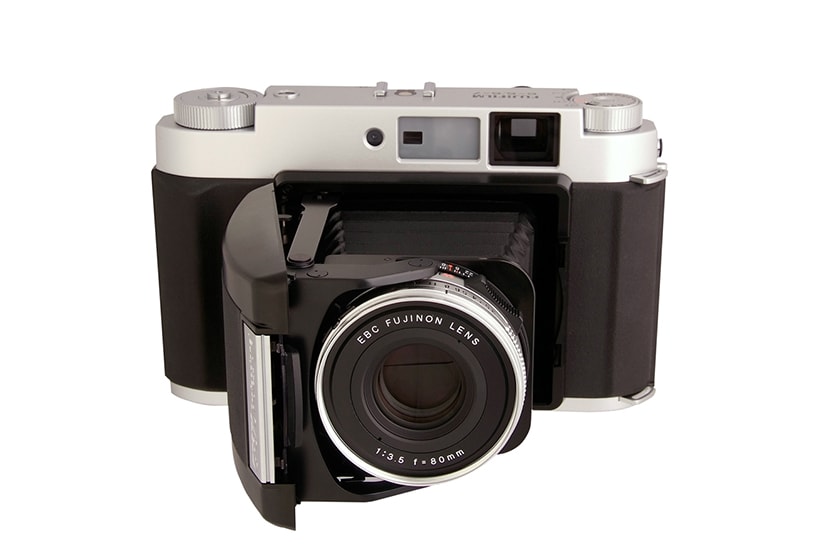 The GF670 is a gifted all-around shooter that intersects the classic virtues of past greats with contemporary features of the present. The high-performance folding camera shoots 6cm x 6cm or 6cm x 7cm images on 120 or 220 roll film, which features an aperture priority automatic exposure mode on top of its fully manual capabilities. Other noteworthy features include center-weighted metering, a speed varying electronic leaf shutter, not mention the lens that niftily folds into the body.
Price Range: $1,500 USD (used)-$2,400 USD (new)
When camera manufacturers brought about the dawn of digital photography roughly 20 years ago, many thought that as the end of film. Although most who now enter the photography arena reach for digital devices and those from the era of film make the tech-friendly transition, film to this day still remains a popular format. For as long as sharpshooting purists and those keen in keeping the merits of old school photography alive and well still linger, there will always be a place for film photography. And rightfully so.