Rockstar Is Teasing a New 'Red Dead' Game
The 'GTA'-producer drops a not-so-subtle nod to 'The Magnificent Seven.'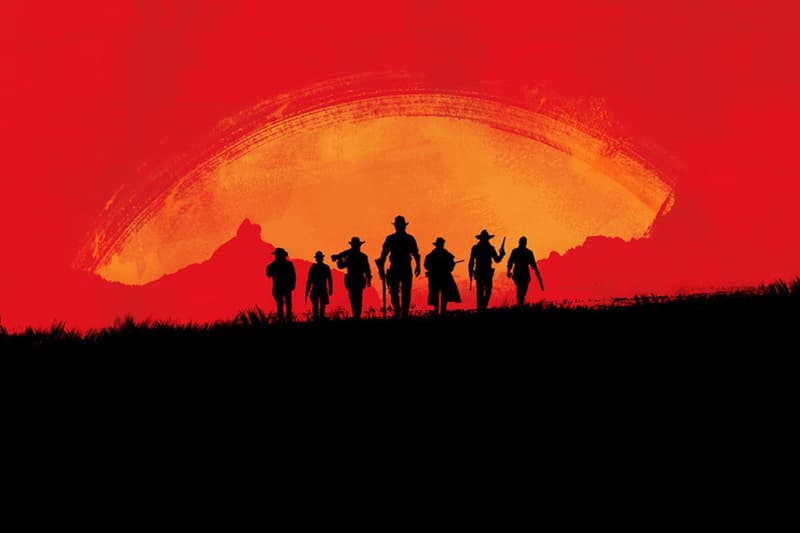 Since its release back in 2010, fans have been clamoring for a sequel to one of the greatest games of all-time, and now it looks like a Red Dead Redemption followup may finally be on the way. After changing its avatar and posting a red-backed version of its logo on Twitter and Instagram yesterday, Rockstar has followed suit with yet another teaser — one that recalls The Magnificent Seven and almost certainly signals the imminent unveiling of a new Red Dead game.
As The Verge points out, rumors have long pointed to a prequel (especially considering the finality of the last game's end note) that sheds light on protagonist John Marston prior to the events of Redemption. And while the most recent teaser's homage to The Magnificent Seven is obvious, it likely points to the upcoming game's online elements — Grand Theft Auto Online has helped Grand Theft Auto V continue to be a best-seller more than three years after its debut — instead of a direct gaming adaptation of the iconic Western. Furthermore, the timing of Rockstar's teasers is apt considering the widespread rumors that suggested there would be a Red Dead showcase at Sony's PlayStation 4 Pro unveiling back in September (needless to say, the game was nowhere to be found). Rockstar also recently made Redemption backwards-compatible on the Xbox One and re-released 2004's Red Dead Revolver as a digital download for the PS4.
Stay tuned as we'll hopefully know more about a brand new Red Dead offering in the days ahead.
— Rockstar Games (@RockstarGames) October 16, 2016