Take a Look at the Complete Price List for the Kenzo x H&M Menswear Offering
Ranging from $24.99 USD to $399 USD.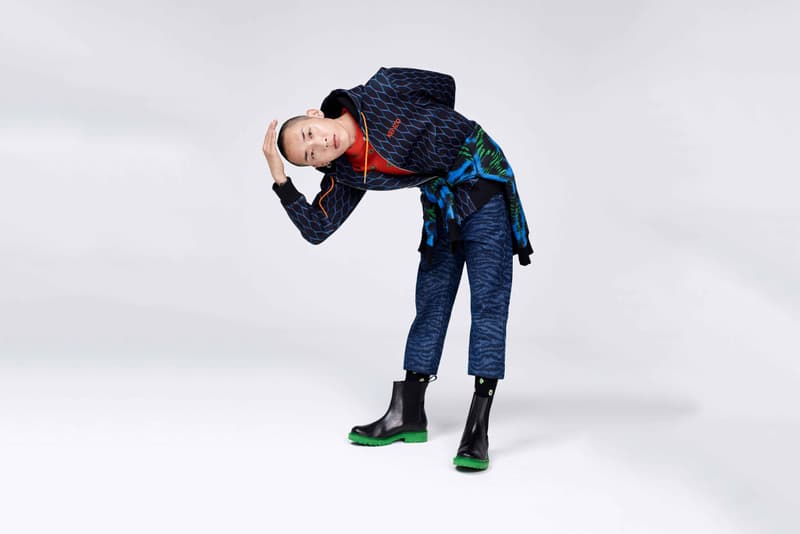 The Kenzo x H&M collaboration for 2016 fall/winter is just around the bend. Not long ago, the duo unveiled their official lookbook as well as every single men's piece from the highly-anticipated collection. This time, we are given the full price list for the neon color-soaked garments spanning beanies, elongated bomber jackets, ducktail raincoats and boots to name a few. Prices range from $24.99 USD to $399 USD and are listed from the lowest to the highest cost below.
The collection officially launches at select H&M stores on November 3. 
Kenzo x H&M menswear offering:
Beanies – $24.99 USD
Socks – $29.99 USD
Keychain – $34.99 USD
T-Shirts – $34.99 – $49.99 USD
Hats – $49.99 USD
Scarves – $59.99 USD
Coin purses – $59.99 USD
Bags – $79.99 USD
Sweatshirts – $59 – $99 USD
Button down shirts – $69.99 – $99 USD
Hoodies – $99 USD
Flip-flops – $99.99 USD
Pants – $99 – $129 USD
Jumpsuits – $129 USD
Bomber jackets – $199 USD
Elongated bomber jackets – $249 USD
Ducktail raincoats – $349 USD
Boots – $349 USD
Leather jackets – $399 USD
Denim long coats – $399 USD