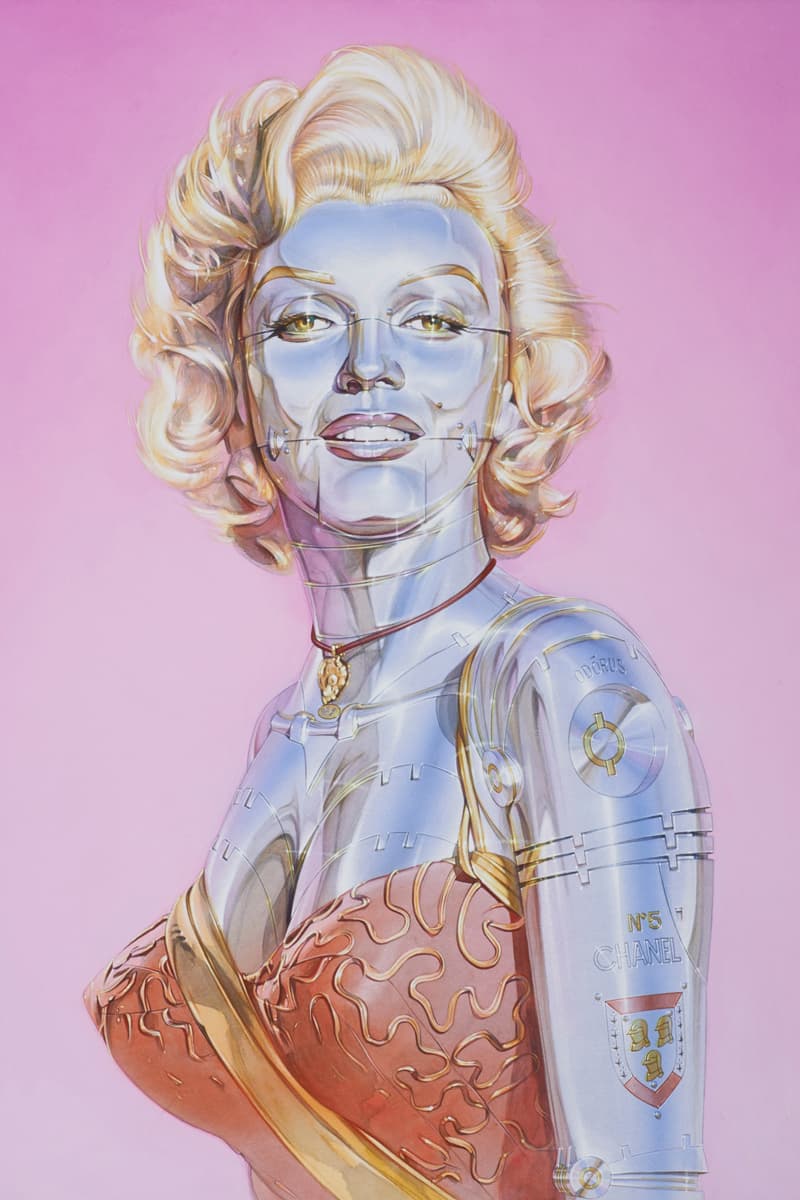 Hajime Sorayama Transforms His "Sexy Robots" Into Hollywood Stars for His Latest Exhibition
Sorayama heads stateside.
---
Fresh off the unveiling of his upcoming collaboration with XLARGE, iconic Japanese artist Hajime Sorayama is headed stateside to open a brand new exhibition in New York City. Simply dubbed "Sorayama," the self-titled display will once again be highlighted by the 69-year-old's signature "Sexy Robots," in this case transforming Hollywood stars as "Kate Moss becomes a bionic Playboy bunny, Snow White's queen a dominatrix and Elvis a laser emitting radio transmitter."
Sorayama's exhibition opens October 28 and will remain on display through December 17. If you can't make it to the display in person, you can check out some of the works that will be highlighted here.
Jacob Lewis Gallery
521 West 26th Street, 4th Floor
New York, NY 10001
United States