SOFTlab Creates a Stained Glass Sculpture for the Behance Headquarters
Stained glass meets the Internet age in this eye-catching installation.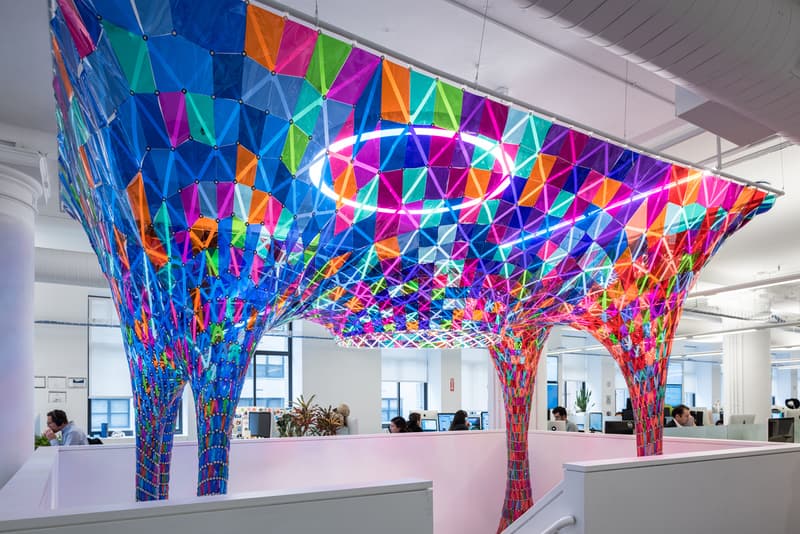 1 of 4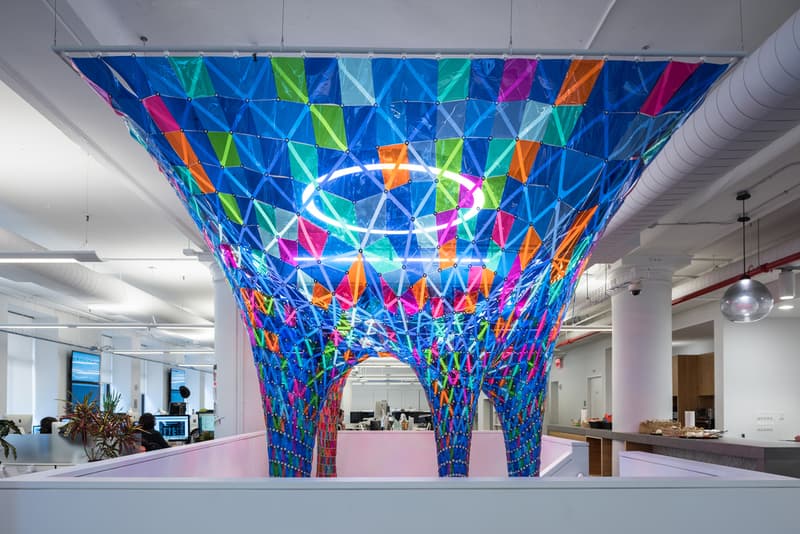 2 of 4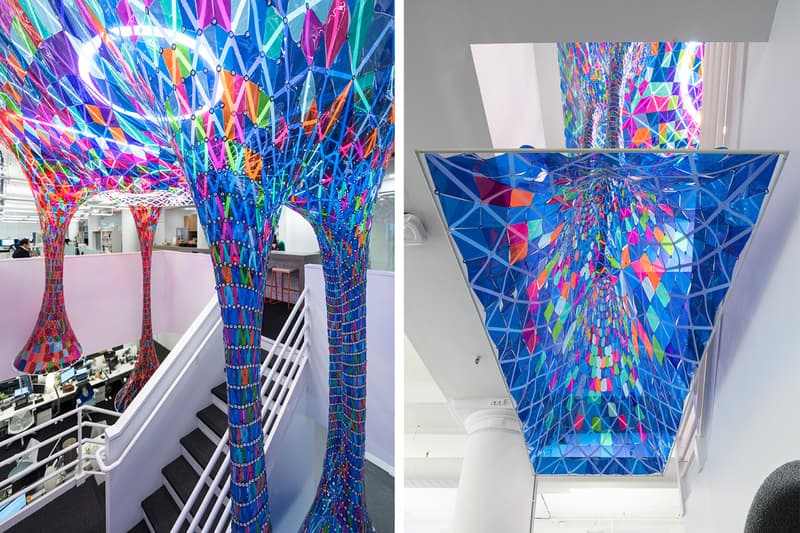 3 of 4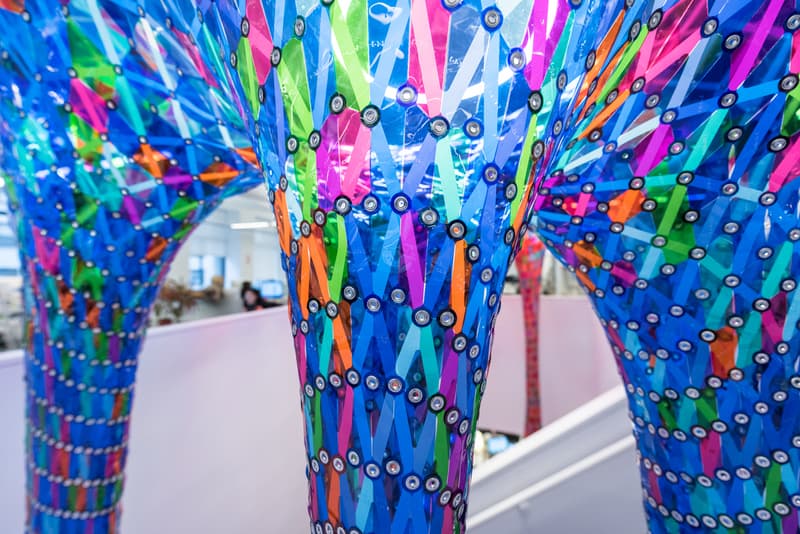 4 of 4
As a repository of the portfolios of a large portion of the world's creatives, Behance needed a centerpiece for its new office in New York that matched the creativity of its customer base. As such, the company enlisted the talents of design studio SOFTlab to create a stunning stained glass installation that seemingly drips down from the ceiling into the central stair. In a panoply of vibrant colors inspired by Behance and parent company Adobe's brand colors, the sculpture is lit by a single light fixture and throws colored light into the otherwise neutral office space.
For a look at another unconventional office decoration, check out graffiti artist Apex's work for this San Francisco space.