The Skyacht One Is the Luxury Superyacht of the Skies
Live out your sky-high fantasies, with a price to match.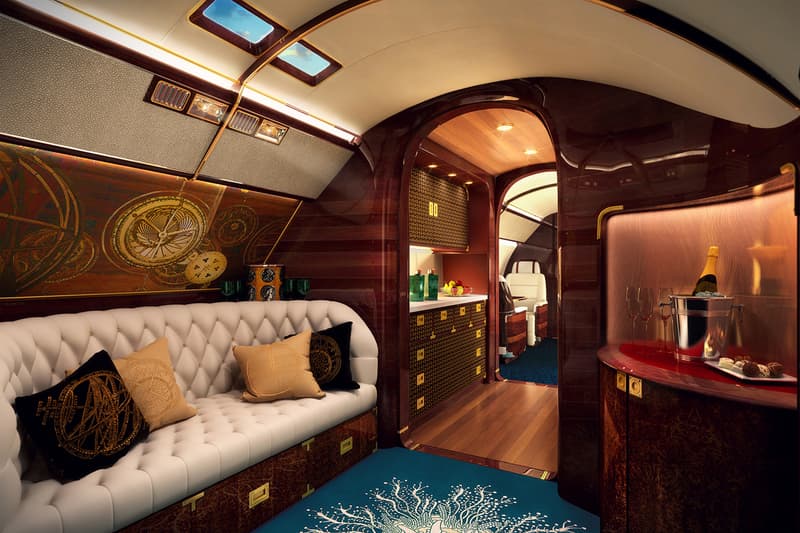 1 of 7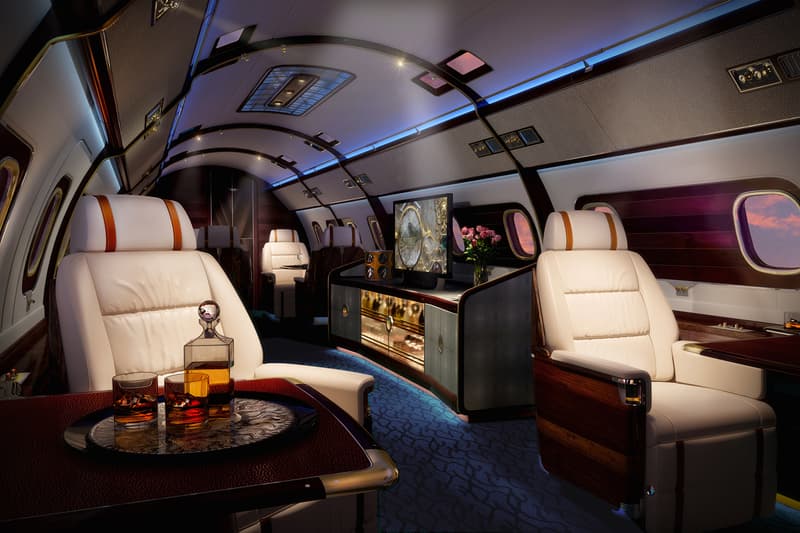 2 of 7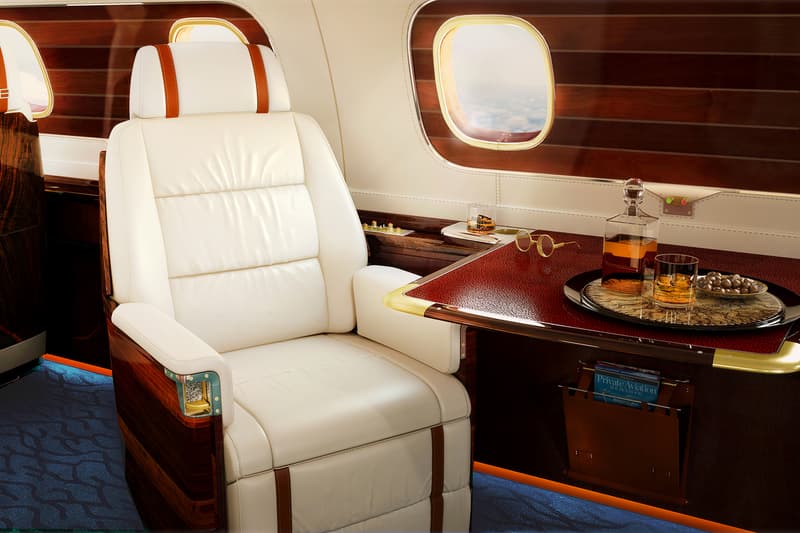 3 of 7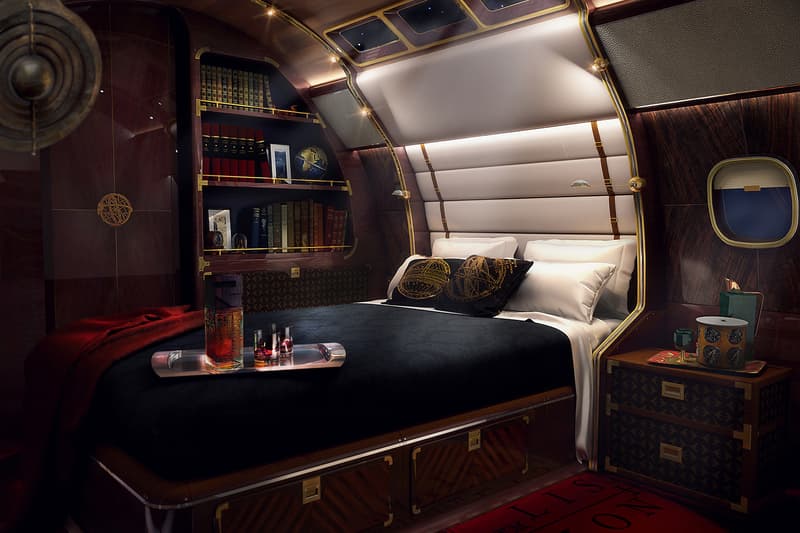 4 of 7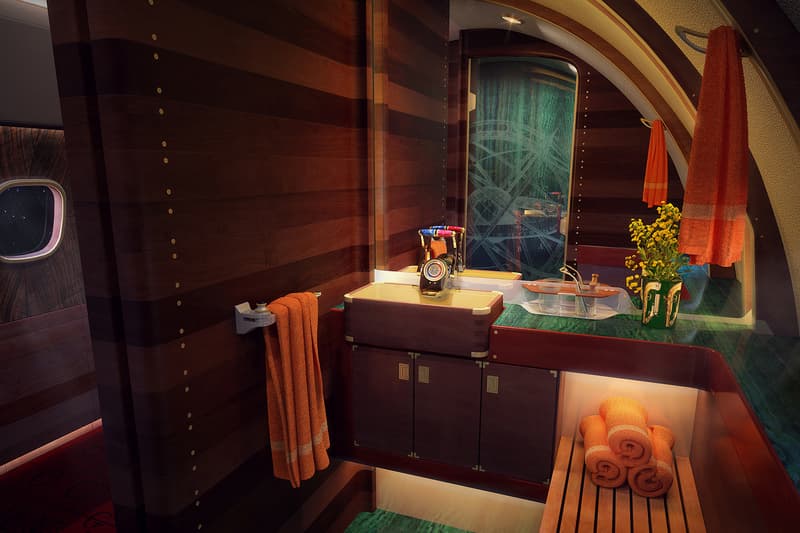 5 of 7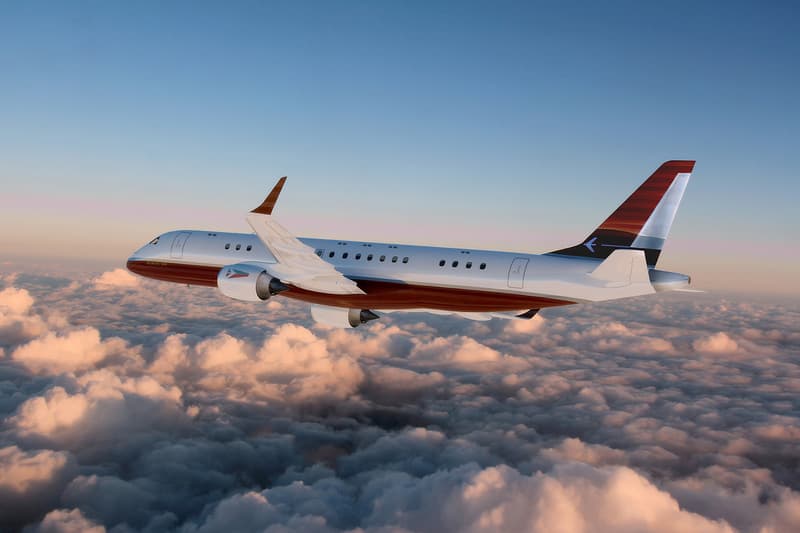 6 of 7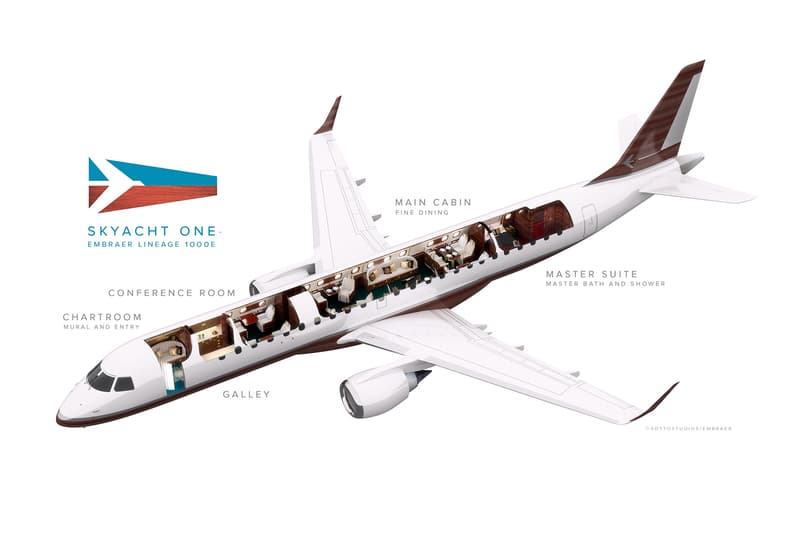 7 of 7
If you thought Etihad Airways' $32,000 USD three-room Residence suite was ostentatious, here's something that makes that look like cargo class. Introducing SottoStudios' Skyacht One, which seeks to emulate the experience of the luxury superyacht, except 10,000 feet above sea level. Based on the Embraer Flagship Lineage 1000E, the Skyacht One fills its 4,000 available cubic feet of cabin space with a chartroom, which incorporates a marquetry mural embedded with a planetary clock; a conference room with engraved brass, gold, silver, and platinum accents as well as leather sunshades; the main cabin, furnished with a sofa, TV and cocktail bar; and a master suite with its own shower and bathroom. Skylights run the length of the aircraft, while mood lighting intelligently adjusts itself to match the outside view. Starting from a mere $83 million USD, satisfy yourself with the interior images above in the meantime.