Nike Officially Introduces the Air Force 1 Ultra Flyknit
The lightest Air Force 1 ever.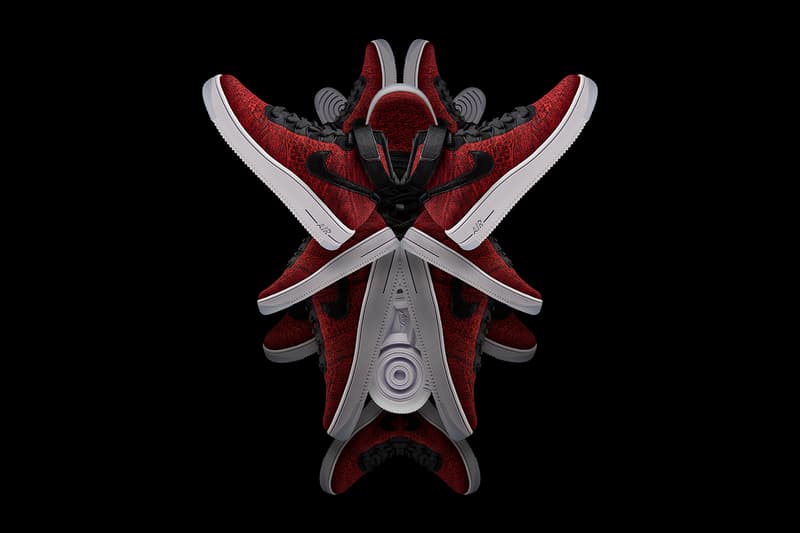 1 of 2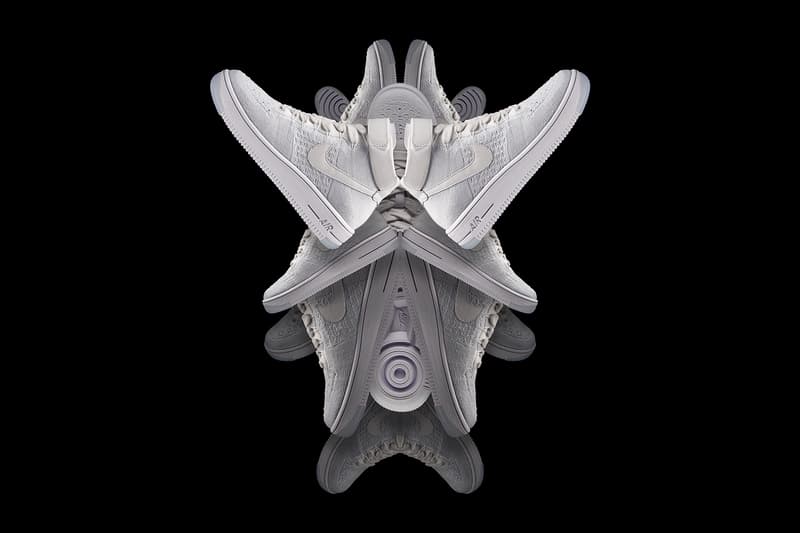 2 of 2
Thirty-four years and some 2,000 iterations later, the iconic Air Force 1 is finally getting the makeover it deserves with the Air Force 1 Ultra Flyknit. Marrying the original silhouette with Nike's breathable and lightweight Flyknit, the Air Force 1 Ultra Flyknit was born out of the Nike Sportswear designers' 12-hour summertime inspiration strolls through Paris — which ultimately convinced them that they could make the AF1 lighter and more flexible while enhancing its fit and cutting down on the dreaded creasing that ends up bisecting the toe of each and every pair over time.
Now, after getting our own closer look at the kicks, Nike has shed some more light on their creation. According to NSW:
The designers knew that they needed a solution that preserved the essence of the original Air Force 1. Taking a hands-on approach, Nike Footwear Design Director Jonathan Johnsongriffin bonded a dark grey Flyknit upper to a 3D-printed prototype of an Air Force 1 sole, then used a black marker to color in the Swoosh and eye soles.

Johnsongriffin's frankensteined model instantly clicked, as it maintained the integrity of the traditional shoe, with the added comfort of the Nike Roshe One. The design team next made a sample using multicolor Flyknit material. The development of the lightest Air Force 1 ever was officially underway, shepherded by a collaborative team of footwear engineers, developers, last engineers, Flyknit programmers, 3D designers and product line managers.

From the beginning, the team insisted on keeping the concentric circles of the archetype sole's shoe pivots, in addition to its AIR lettering and tooling. They decided to deboss instead of emboss the lettering and use injected unit rubber tooling instead of polyurethane tooling to make the shoe even lighter. They also insisted on keeping the 52 stars on the rubber toe piece.

When applying Flyknit, the teams collaborated to engineer the exact structures and textures necessary to maintain the shape and paneling of the original Air Force 1. They focused on keeping the original stance of the tip, saddle, foxing and vamp, as well as the perforations in the vamp, by programming thicker, firmer yarn on the raised tip and undulating eye stay. Flyknit technology enabled the design team to precisely micro-engineer every stitch to create the featherweight upper for maximum comfort and minimal weight, while it also reduced manufacturing waste and the amount of material used. The shoe became not only the lightest Air Force 1 ever made, approximately half the weight of the original, but also the first Flyknit shoe to include a leather Swoosh logo.
The Air Force 1 Ultra Flyknit is already available via Nike's interactive and shoppable lookbook, nike.com/techbook, and will hit additional retailers worldwide this Thursday, January 28.