New Bicycle Prototype Challenges Wheel-Ratio Ergonomic Design
Could this become the new norm for bicycles?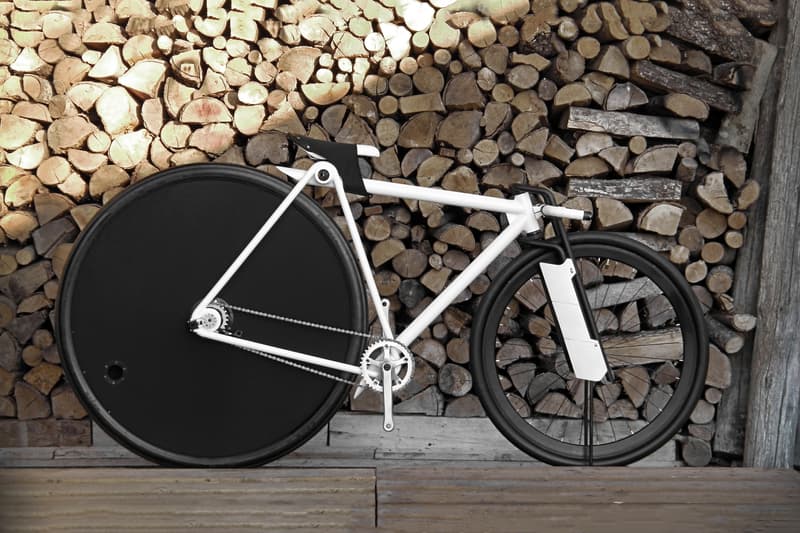 1 of 2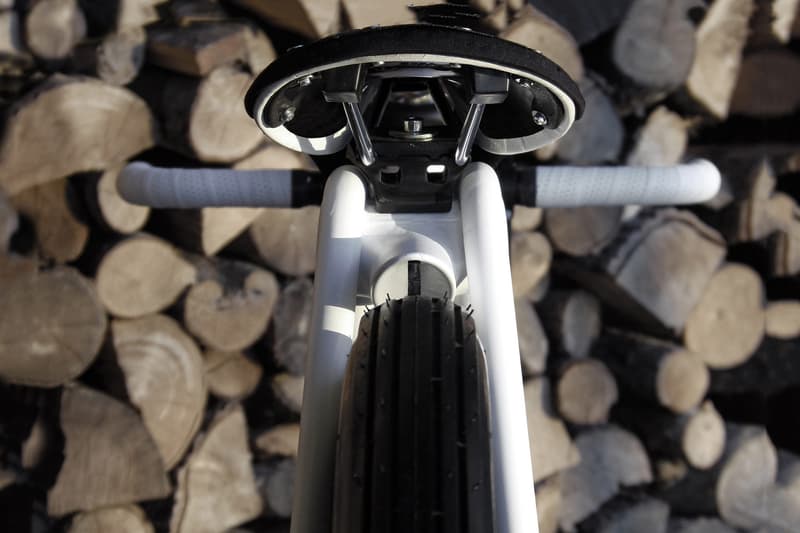 2 of 2
Bicycles have been around since the 19th century (the first bicycle, known as the Draisine, was built in Germany in 1817), and thanks to innovations in technology and engineering techniques, modern designs of the popular two-wheeled vehicle have remained relatively the same in recent years.
Now, a new groundbreaking prototype challenges what we know about contemporary cycling silhouettes today. Trading its rear wheel for a much larger, velodrome race-sized wheel that boasts a 36-inch rim — the current largest available wheel size in the market today — comes the 36/28 Postale. Conceived, designed and executed by the mind of brilliant Italian product designer Paolo de Giusti, the model does not disrupt the rider's position on the bike; rather, it corrects ergonomic measurements much better than a bike with two equal-sized wheels would. Thicker tires balance out the bike's sturdy 3D-printed frame, which features both ABS materials and PVC tubing, an eight-geared internal rear hub, LED lighting attached to the handle bars, and detailed decals. The first prototype sports a black-and-white colorway that presents a clean finish. Take a first look at the 36/28 Postale bicycle in the gallery above; do you think a design like this could fare well in future consumer markets?