Jerry Lorenzo Previews His Upcoming Fear of God Shoe Line
The final samples are in.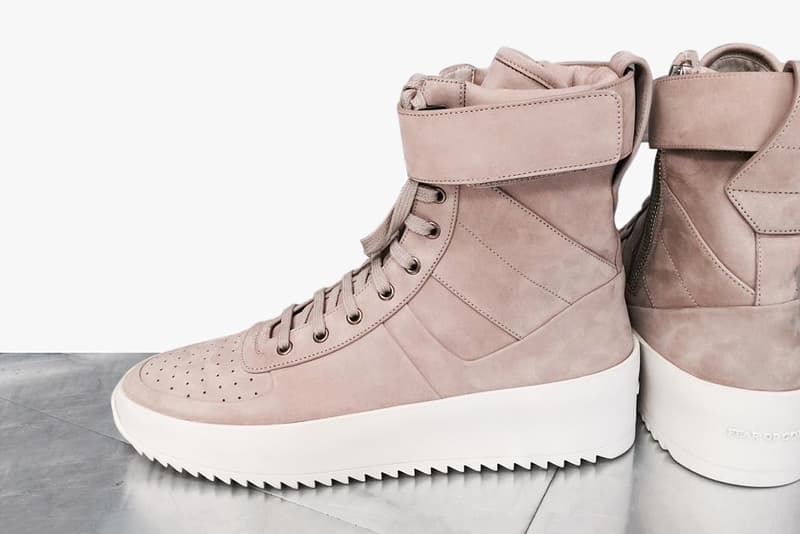 Fear of God designer Jerry Lorenzo showcases the final sample images for his upcoming shoe collection. Using his personal Instagram account as the media outlet, his followers were treated to a bevy of new photos for the high-top sneaker model in both a black and beige colorway. Lorenzo continues to remark on details of the shoe, including the strap, the perforated toe box, reinforced toe stitching, and more. Check out the preview above and hit up Jerry Lorenzo's Instagram account for more photos of the upcoming kicks that are slated to release Spring 2016.