Retake Ivy: Has Japan Run out of American Trends to Be Inspired By?
From Ivy League to… Ivy League again.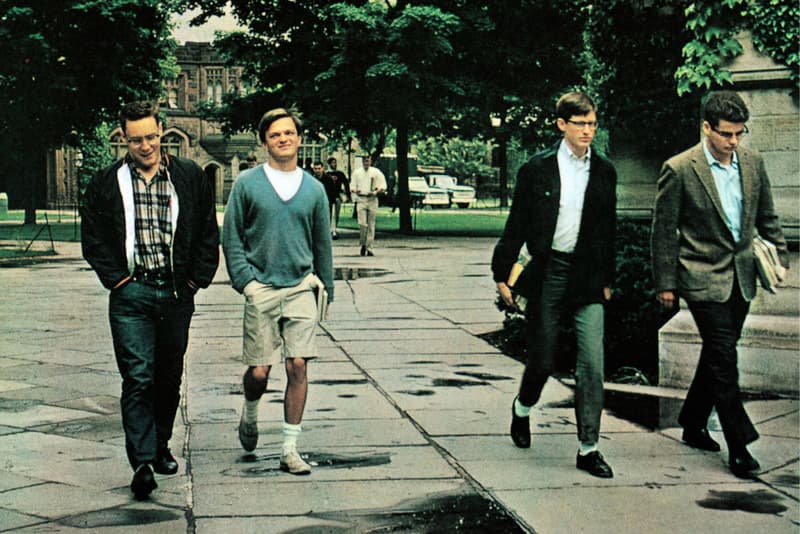 On May 23rd, 1965, a crew of eight Japanese men boarded a plane bound for Boston. Their mission: to define the subculture that was tearing through the youth of Tokyo and unsettling the fragile infrastructure of ancient local tradition. They were to visit university campuses, make a short film and take photographs, in an attempt to introduce the Ivy League aesthetic to a broader, more sheltered Japanese audience.
One of the men, Shōsuke Ishizu, was the heir to fashion label VAN. The imprint had recently rose to infamy in the Japanese capital through it's links to the controversial Miyuki Tribe and their distinctly unJapanese look. Thick button-down oxford shirts, madras jackets, chinos and brogues had become the uniform of the gang — this had become intrinsically linked to a spree of crimes, arrests and violence in the city's upmarket Ginza neighborhood. Moral panic had ensued.
Timid post-war Japan hadn't been ready for Ivy, but Shōsuke Ishizu was to educate it. With a suitcase full of Yen, and accompanied by a young director named Kyō Ozawa, photographer (Teruyoshi Hayashida) and English-speaking compatriot, Ishizu set about altering Japanese style forever.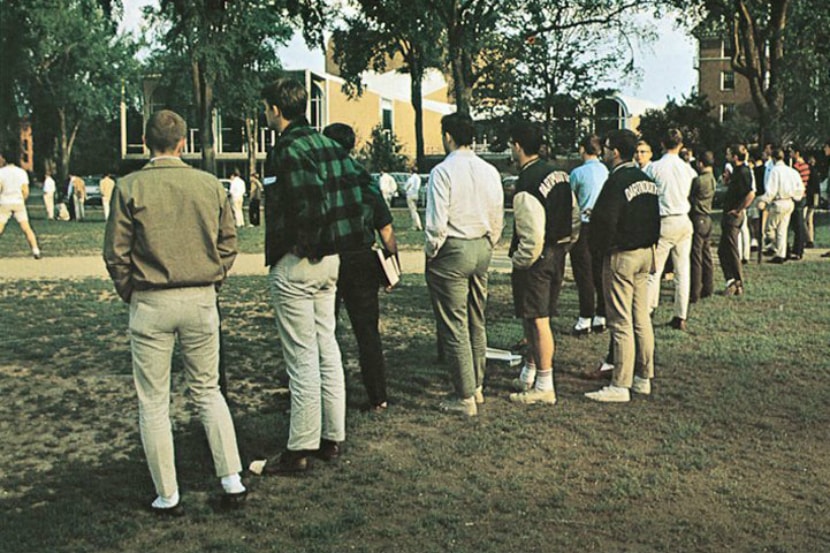 The resulting film, and iconic coffee table book, Take Ivy, would go on to proliferate through Japanese culture, sate concerns and introduce an energetic youth movement with an aesthetic to mimic and re-appropriate. The returning heroes would be responsible for not only the absolute acceptance in Japanese culture of American fashion – the teens in Ginza would later rename themselves the Ivy Tribe and enjoy a comfortable, amicable relationship with law enforcement – but also inspire countless generations of Japanese designers to look to the United States for inspiration.
From the late 1960s until modern day, Japanese fashion and streetwear has borrowed, copied and stolen from American subculture to great effect. Japan's rise to the zenith of streetwear has come via the denim and leather of James Dean, the bold, controversial graphics of US youth cults, the psychedelia and bohemia of California and the grit and guile of New York's streets. Since the success of Take Ivy, the land of the rising sun hasn't once taken its eye off the old enemy. Re-engineering, refining and marketing their goods to a country of hungry, affluent consumers.
To many, Japan's version of America is preferable. It makes the best denim, the most prominent streetwear brands of the last three decades have, broadly speaking, come from Japan, and menswear's most respected designers, from Yohji through NIGO and Yosuke Aizawa, are all Japanese. The keen attention to detail, the commitment to top-end manufacturing, and the occasional tongue-in-cheek twist applied to Japanese Americana, means that it is unparalleled for quality and aesthetic worldwide. As a recent Smithsonian article suggested, Japan has copied American culture and made it better.
It is in January 2016, 51 years after Shōsuke Ishizu's exploratory mission, however, that things appear to have stalled. Whilst Japan still enjoys huge success in menswear worldwide, its brands accounting for vast portions of posts on this very website, the inspiration from America doesn't appear to be as free-flowing as it was in the previous half-century. The workwear, military-inspired collections and clunky subculture reference points have dissipated rapidly. Yohji and, heir apparent to the fashion-meets-sportswear throne, Aizawa are both experimenting with European sportswear goliath adidas, Hiroshi Fujiwara is otherwise occupied with an acoustic guitar and even the most ardent NIGO advocate would be forced to admit that the bold, brash caricature style of Japanese streetwear has fallen from favour. Supreme reigns supreme and more and more European influence has began to seep into the realm of menswear.
With an ageing population that has long struggled for a youth culture and relevance entirely of its own, could it be that Japan has ran out of American ideas to be inspired by?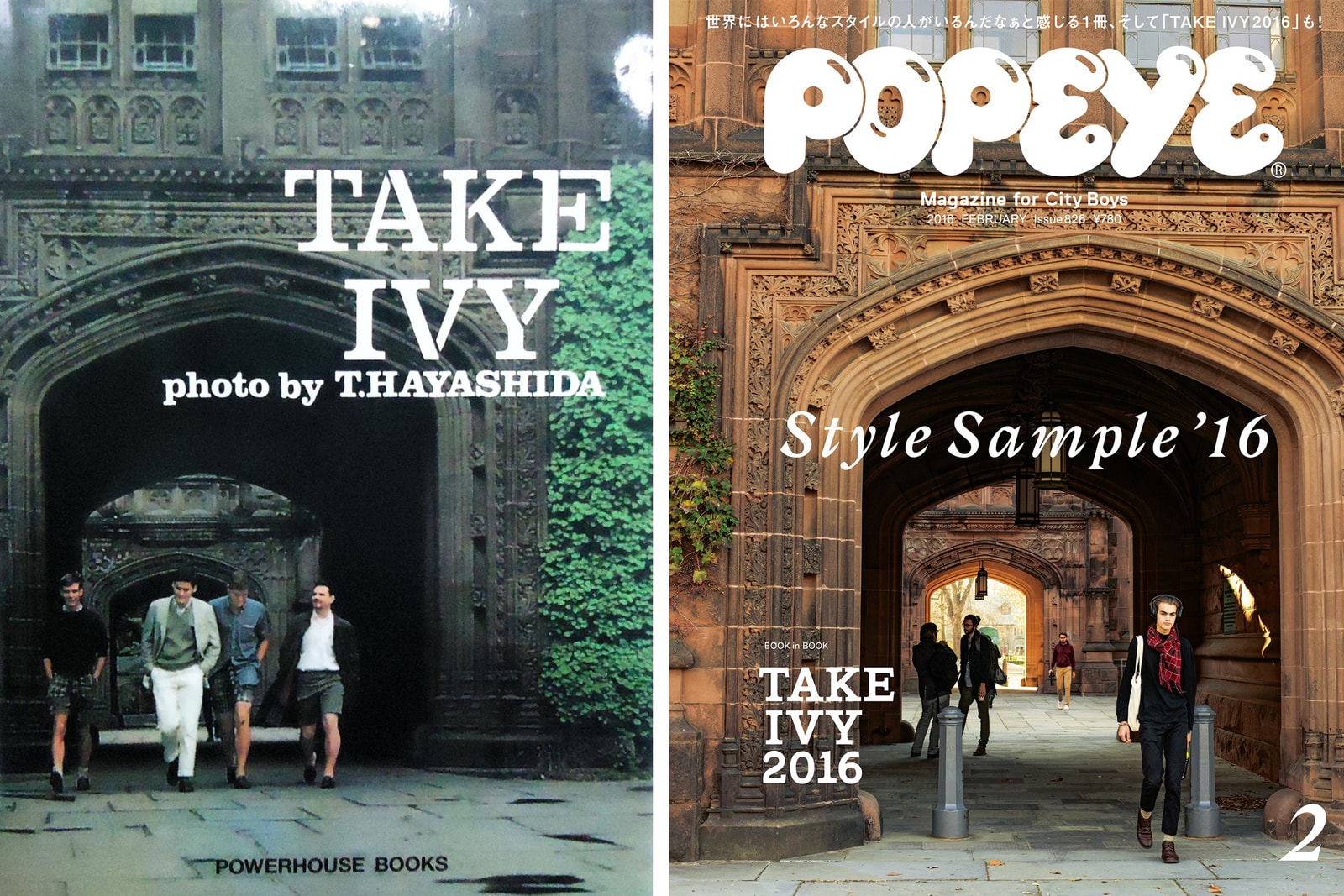 For the answer we turn to pre-eminent Japanese menswear journal Popeye. Since 1976, this self-billed "Magazine For City Boys" has been informing Japan's most fashion-forward on the trends and styles of the moment. Now monthly, the magazine has become a respected worldwide source and touchstone of Japanese fashion and culture. This month's cover, their February Issue and annual Style Sample, mimics the cover of Teruyoshi Hayashida's 1965 publication, down to using the very same archway on a New England campus. The coverline reads "Take Ivy 2016."
Fashion is undeniably cyclical and this could simply be a changing of the guard, a passing of the baton from the streetwear icons to a new, more worldly and aware Japanese youth. It does, regardless, represent a cultural crossroads. If, thanks to globalisation and ease of access to culture online, the Japanese youth is no longer enamoured with the otherness of Americana, the country must begin to produce a distinguished style of its own. Doing American better than the Americans may have worked for 50 years, but this sudden halt in progress, this vacuum of ideas and inspiration, means that things are set to change. Japan, like Shōsuke Ishizu in 1965, must take matters into its own hands. But this time it must come from within. Half a century of disenfranchised Japanese youth later and the country's creatives are finally being forced into creating something that is distinctly theirs. Unhindered by the influence of a far-off fashion superpower.
For more on Shōsuke Ishizu and the Take Ivy New Yorker article that informed this piece head here.