HYKE and Mackintosh Team up on Range of Raincoats
A fashionable take on the wardrobe staple.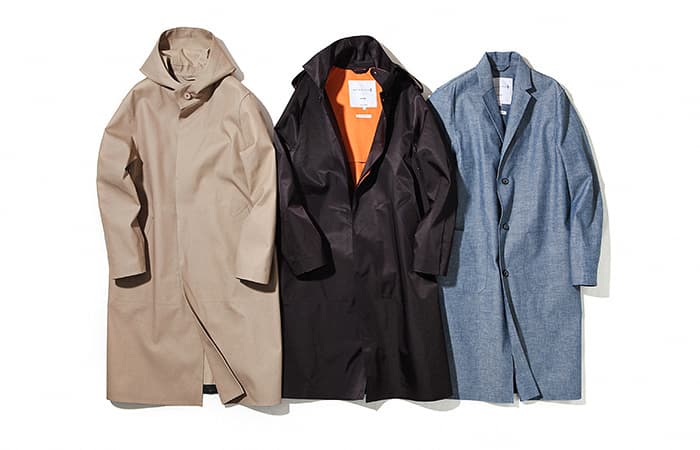 Englishman Charles Mackintosh invented a waterproof fabric in 1823 to combat England's perpetually rainy weather. Since then, Mackintosh has been a pioneer and leader in raincoats, so much so that the term "Mackintosh" is often used to refer to the garment. For the new year, the brand is teaming up with Japan's HYKE on a range of men's raincoats. Having long collaborated together for women's apparel, this marks the first time the partnership is releasing menswear. Featuring nylon twill and chambray, the pieces are inspired by the MA-1 flight jacket and will become available February 17 at HYKE and Mackintosh outlets.