Universal Works' David Keyte on Working With Saucony and Why You Shouldn't Put Wings on Sneakers
Back to basics with another of Nottingham's fashion exports.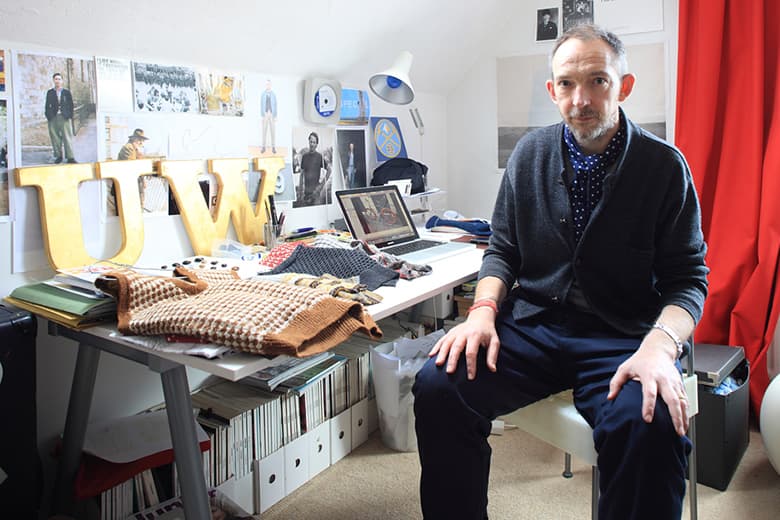 UK-based brand Universal Works has surely and steadily been building a reputation as a manufacturer of top quality garments since 2008. Under the stewardship of founder and director David Keyte the brand has branched out of its Nottingham home, like Paul Smith before it, and now boasts two retail locations in London and a loyal, menswear-savvy following.
With a background in fashion split between streetwear and more traditional menswear, Keyte is perfectly positioned to create a brand blends the fashion-forward, the modern and classic effortlessly. We caught up with David to chat all things Uni Works and the brand's recent collaboration with American sneaker manufacturer Saucony.
How did the upcoming collaboration with Saucony come about?
We met some of the team at Saucony and mentioned that I was a runner and was currently running a lot of miles in their shoes, I admired their commitment to running shoes, as one of the oldest real running shoe companies. We got talking some more and then we thought a collaboration between the two brands could bring about an interesting sneaker.
Do you see any comparisons between Saucony and UW, or are the brand's being so different the beauty of it?
In a way there is a lot of similarity: in the sneaker world they are a small player really, amongst a few giants, and we often feel that way too, but we like being small and working with other small companies. They also had a real commitment to quality on the project, and they are really friendly which is the most important similarity for us.
Where you given carte blanche on this, or is it something you worked closely with Saucony's team on?
They would not let me mess with the real tech shoes, originally I wanted to make my own perfect tech running shoe. But we were given the opportunity to re-work footwear from their "originals" collection, which I was happy to do as twenty years ago they were technical running shoes!
---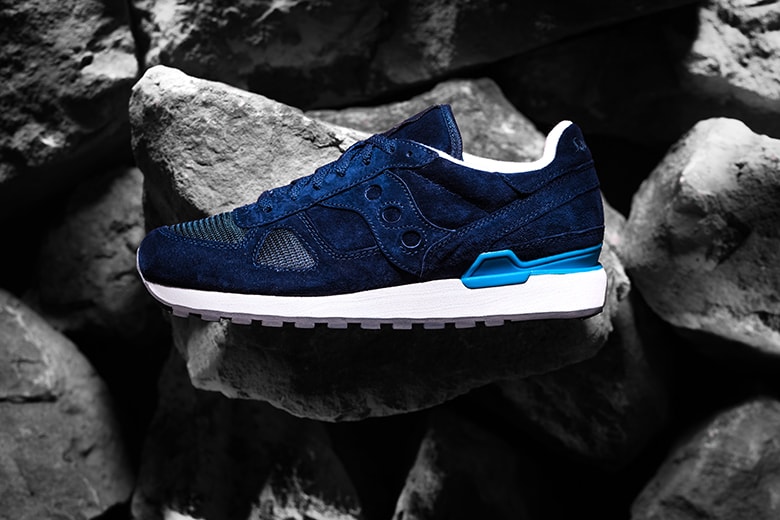 "Never try too hard, don't add wings to footwear."
---
Saucony is a brand in resurgence, what is it you like about them so much?
Their shapes and styles look just right, and maybe there is just so much product out there from the giants that you feel it's time to see a different logo on the side of a sneaker.
Can we expect any more collaborations from UW in the coming months?
We never go looking for collab projects, they normally come about due to chance meetings with like-minded people. They are never about making money either, more about making something with people we like and admire, to create a Universal Works version of a product that otherwise wouldn't come around. Maybe it is because they make a product outside of our production knowledge, so we like to take opportunities to learn from the experts. The answer though is yes, we have been working on a couple of projects with some amazing brands that you can keep an eye out for pretty soon.
---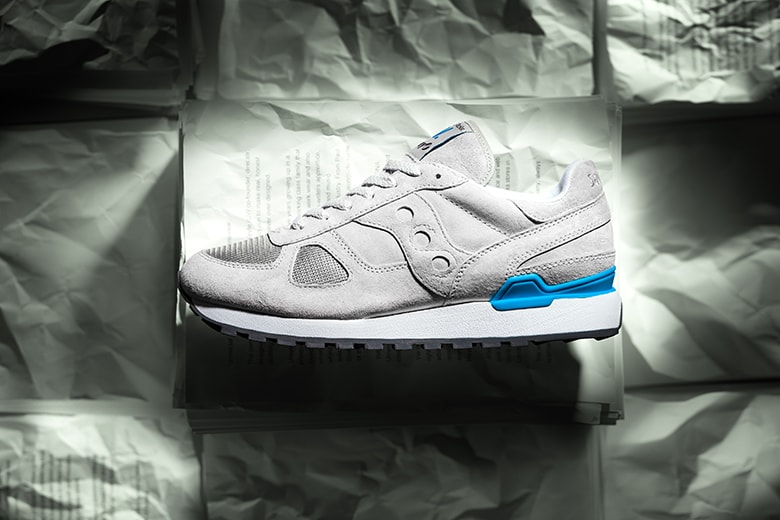 "At Universal Works we make things that we want to wear."
---
Footwear collabs are always a tricky thing to get right. What, in your opinion, are the pitfalls you had to avoid?
Never try too hard, don't add wings to footwear, and don't do retro. At Universal Works we make things that we want to wear, we like to throw ideas in the mixer and see what comes out.
Which other brands would you, in an ideal world love to collaborate with?
Make some cool running kit with Icebreaker merino. Make our version of some old school Vans. Make a pair of football trainers with adidas. Make something with Satta, I've met him a few times through the industry and he's such a great guy. Make the staff uniform for St Johns restaurant in London, so I can get a free dinner just once. Make anything with Comme Des Garçon, then I can die a happy man.
The Universal Works x Saucony Shadow Original Work pack drops on October 3 at END. For more information on the release head here.