Sole Supremacy Is Raking in Over $3 Million USD Per Year Reselling Sneakers
Highsnobiety sits down with Bay Area reseller Sole Supremacy for a discussion on the secondary market for sneakers.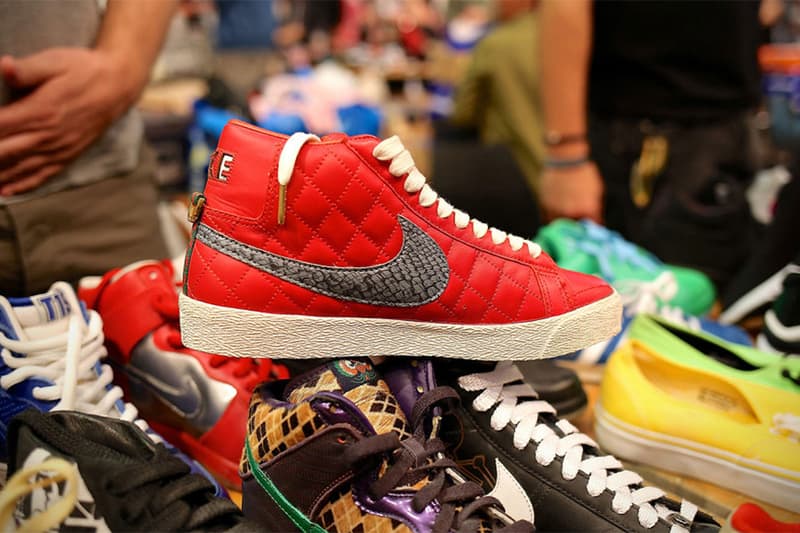 At this point everybody knows that reselling sneakers is big business — one valued at more than $1 billion USD per year, to be exact. Thanks to the proliferation of limited edition, hard-to-find releases, the reseller business is booming and few are doing as well as the Bay Area's Sole Supremacy. Originally started by Derek Lew back in 2008 as a way to quickly make a buck, Sole Supremacy has grown exponentially, now moving over $3 million USD in both used and deadstock shoes each year. Highsnobiety recently caught up with Lew to get some background on how he got his start, his thoughts on the "sneaker game" at present, the impact of social media on business, and much more.
An excerpt of the interview appears below while the interview can be read in its entirety over on Highsnobiety's website.
How did you first get into the reselling game?

I started about seven years ago. I lost my job that I was doing really well in, and to find a new source of income I started selling my personal sneaker collection. I realized I was getting more money than I originally paid for my shoes – so I figured that there was probably a ton of other people out there just like me who needed to sell their shoes for various reasons – to pay their bills, mortgage, car payments or whatever – and I could offer people money to buy their shoes for quick cash and then resell them myself.

So you've grown into a full blown store now, right?

Yeah, we're a full-blown store now. We buy, sell and trade in-store. It's taken a long time to get here – we opened up a physical store after I did two years of trading just online.

And how much of that first few years' business was through eBay?

For the first two years, I wanna say like 80-90% of our sales were through eBay.

And how about now?

Now it's about 50/50 – through the website and eBay.

I think I know the answer to this already…but what are your most popular sneakers?

By far and away it's Jordan – probably 80-90% of our sales is through Jordan.