Nike Air Max 1 OG Limited Edition Tabletop Neon Lamp
A tribute to the classic sneaker as a neon art piece for your home.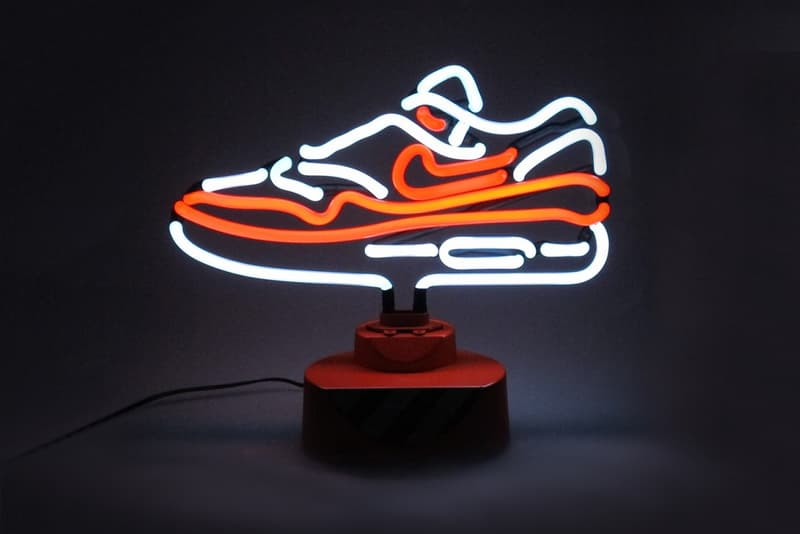 1 of 3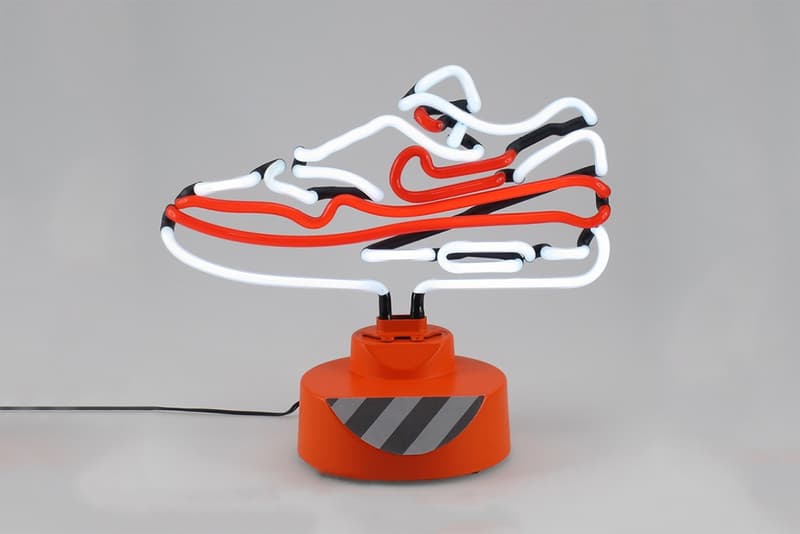 2 of 3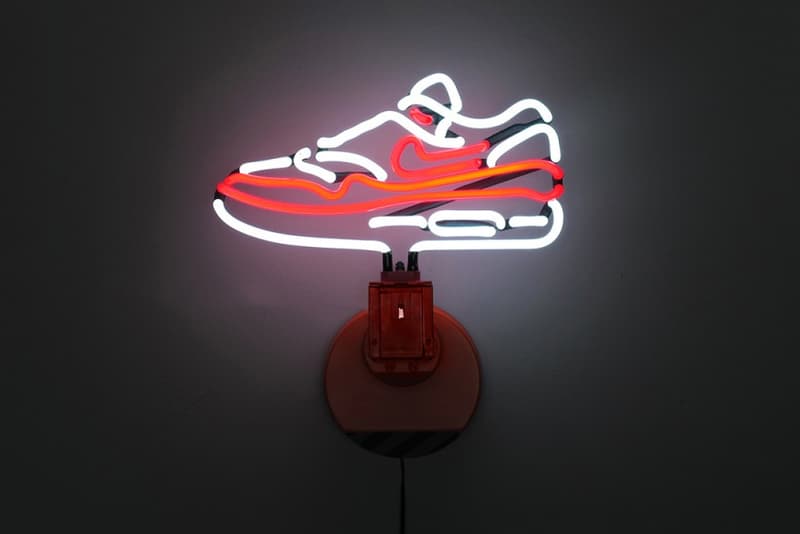 3 of 3
Hong Kong-based sneaker fanatic Ben Darmon has created a dazzling handmade neon sculpture of the iconic Nike Air Max 1 OG. Powered by a 12V-500mA adapter, the limited edition lamp is made with hand-sculpted, real glass tubes in a genuine replication of the Tinker Hatfield-designed classic sneaker as neon art, right down to its Sail/University Red-Neutral Grey-Black colorway, red Swoosh logo, and visible Air unit. It also comes with a wall mount adapter compatible to your country. The Air Max 1 OG Limited Edition Tabletop Neon Lamp releases this October at a limited production run of 187 units — "1" to represent the Air Max One model, and "87" in honor of its release year of 1987. You can pre-order to reserve yourself a lamp now at Sneaker Deco for approximately $222 USD.
Handmade neon work is a complex craft that is unfortunately a slowly dying art. Explore the process behind the making of neon signs in Hong Kong with HBTV's latest Process video.