Alexander Wang Tapped by Evian for New Bottle Design
The water of Patrick Bateman.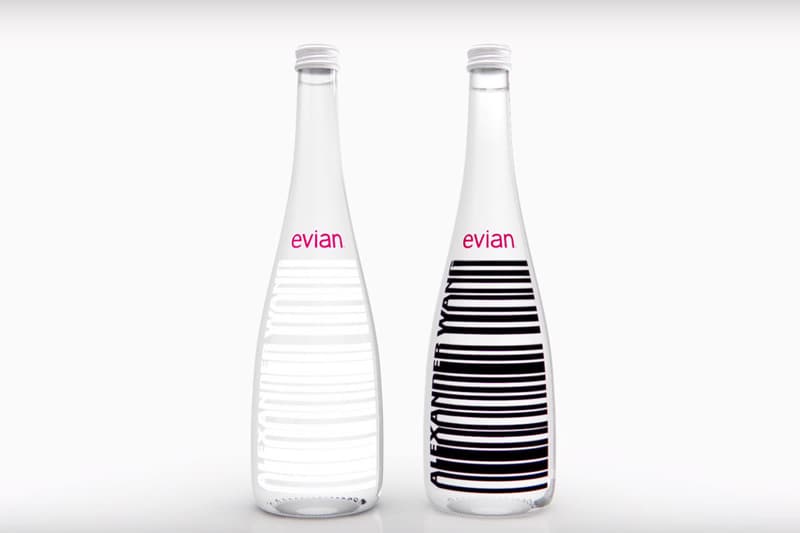 For the company's ninth collaboration with a respectable fashion tastemaker, Evian has recruited former Balenciaga creative director Alexander Wang to design the bottle which will hold its natural mineral water, sourced near Évian-les-Bains on the south shore of Lake Geneva. Two designs will be produced by Wang — a black and a white — both with an enlarged barcode logo, an aesthetic used by the renowned purveyor in his past collections. Also, two formats will be offered — glass (330ml, 750ml) and Prestige PET (330ml, 500ml). The bottle will launch at Wang's spring fashion show and after party, before being sold in select hotels, retailers and restaurants beginning this month.
Evian's global brand director Laurent Houel tells WWD, "Mineral water is about everyday consumption but [also] premium dimensions with the iconic glass bottle. That's something that's close to Alex's universe. He's also about everyday fashion that's accessible and approachable, but with a very strong design integrity, so we really feel it's a great match in terms of the spirit between brands."
Although this is his first foray into product design for a beverage, Wang does not intend for it to be his last. The San Francisco-born creative explains, "We don't just live with clothes and shoes. We sit on furniture. We go to restaurants. We drink. We eat. To be able to take our brand and expand into lifestyle and work with partners that have perfected what they do is something I learn so much from and really stimulates me."