Stormzy on Skepta, the Resurgence of Grime, and Life in London
Meet South London's brightest young hope.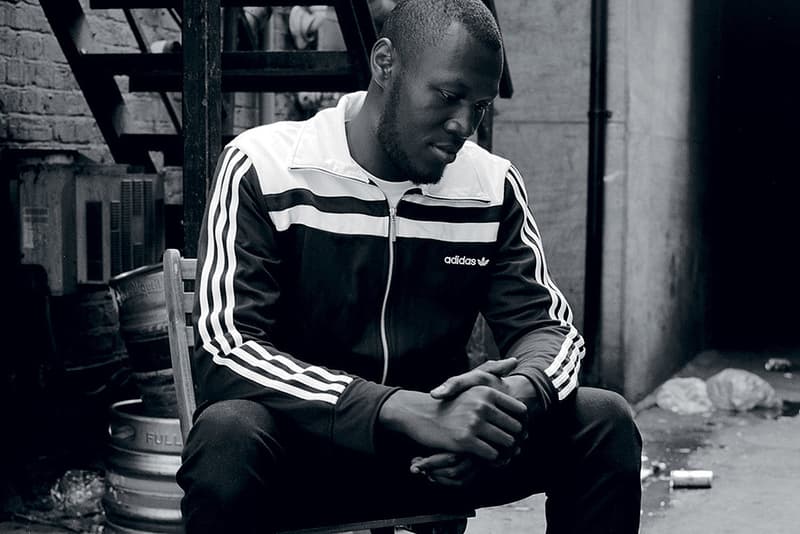 Twenty-one-year-old British MC, Stormzy, has got together with i-D magazine to chat about the resurgence of London's Grime scene, why Skepta is his favorite rapper, and how he wanted to be Prime Minister when he was growing up in Thornton Heath, South London.
Where did grime go wrong?
I don't think it ever went wrong. It's a young scene that wasn't allowed the time to flourish. Hip hop had its time and it was allowed to peak, be shit, fuck up, go commercial. It had that. This is a young, underground genre. We have our fuck ups and peaks, and that's fine, it's music, it's cool.

Who's your favourite MC?
Skepta. I was a big Skeppy fan since 2005 before music. It's weird now I'm on the other side, I'm an MC, and he's like a big brother, so I feel it's weird to say that now. But he is (laughs).

Where are you from and what's it like?
It's alright. I live in Norbury, right next to Thornton Heath, but I grew up a Thornton Heath boy. It was a jungle then but now it's a bit more calm. It's vicious, but not vicious like when we were young. Krept and Konan will tell you that. I can walk through the area now and it's cool. It's influenced my music, because if I wasn't born there, I wouldn't be an MC.

What did you want to be when you grew up?
Prime Minister. Just cos I thought I could. I think I'm intelligent enough. Whatever I was going to be, I wanted to be the top don of life, which in the UK is Prime Minister.
Head across to i-D's website to read the full interview and check out Stormzy's SoundCloud here.