Os Gemeos Creates a New York Mural Tribute to Hip-Hop
A fitting piece of art to represent the golden era of hip-hop.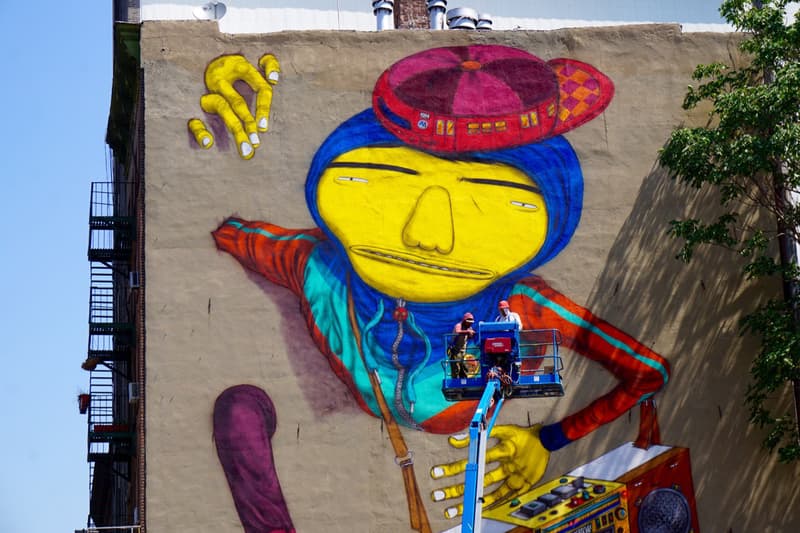 1 of 2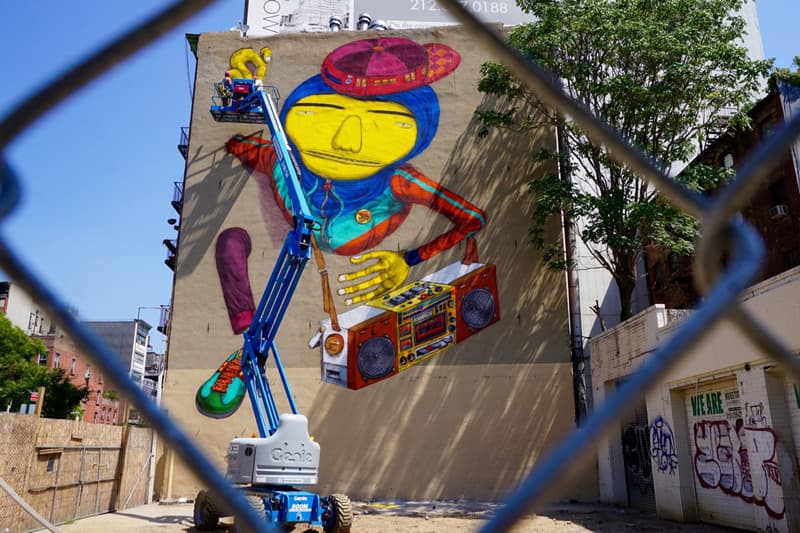 2 of 2
Brazilian duo Os Gemeos have wrapped up their stay in the Big Apple with a massive mural at 2nd Avenue and 1st Street in East Village, following collaborations with JR and Andre Saraiva. Created for "everyone that has made and continues to keep the real hip-hop alive," the mural references many elements from the graffiti, rap and breakdancing of 1970's New York: the cap features a graffiti-bombed subway train, the boombox plays Planet Rock by Afrika Bambaataa, while a Mugsy pin painted by Rock Steady Crew member Doze Green can be found attached to the old school tracksuit top. The figure itself seems to be emerging out of the wall, seemingly stepping into our world from another dimension. For more from Os Gemeos, visit their website.