J.J. Abrams Sheds Light on the Plot of 'Star Wars: The Force Awakens'
Spoiler alert.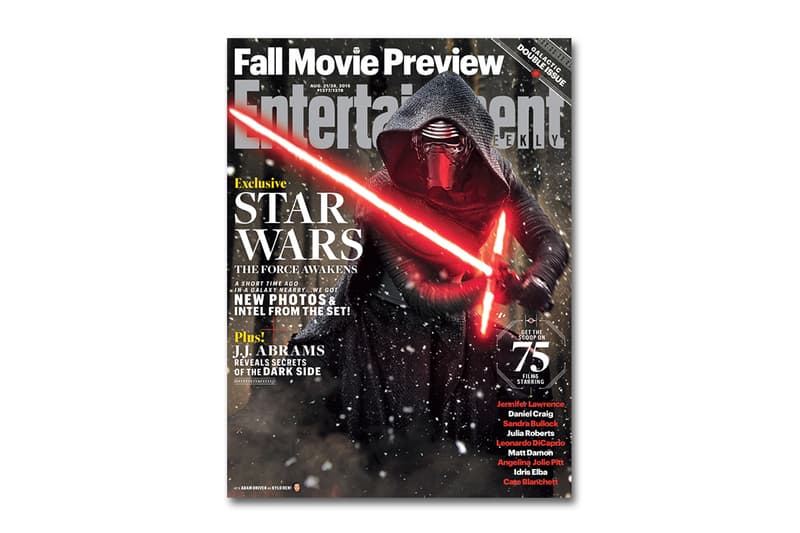 This week marks the debut of this year's annual fall movie preview issue from Entertainment Weekly and, naturally, the "galactic double issue" is covered by the year's most highly anticipated flick: Star Wars: The Force Awakens. Covered by the film's titular villain, Adam Driver's crossguard lightsaber-wielding Kylo Ren, the issue includes new intel from the set of the film, as well as a bevy of exclusive new photos. The highlight, however, are some insights from J.J. Abrams himself that provide some background for Episode VII. According to the piece:
The Empire has morphed into a junta known as The First Order, while X-Wing pilots like Oscar Isaac's Poe Dameron now fly for a splinter group known as the Resistance. Princess Leia (Fisher) has come into possession of the lightsaber once possessed by her father, Darth Vader, and later lost by Luke (Hamill) when Vader separated him from his arm during that "join me" duel in The Empire Strikes Back.
The publication goes on to say that Abrams essentially joined the project to answer Lucasfilm President Kathleen Kennedy's question "Who is Luke Skywalker?" Given that and the status of the aforementioned lightsaber, there remains little doubt that Skywalker will indeed be the main focal point of the The Force Awakens.
Head on over to EW's website to check out the exclusive photos and cover story — which explores Kylo Ren's background, Rey's (Daisy Ridley) rescue of the ball-shaped BB-8 droid on Jakku, the cult-horror movie inspiration behind one of the main characters and much more — in its entirety. Look for the issue to hit newsstands this Friday, August 14.
The Force Awakens hits theaters December 18.