"The House out of the Floating Box" by Park + Associates
A crisp and clean interior perfectly complement this interesting structure.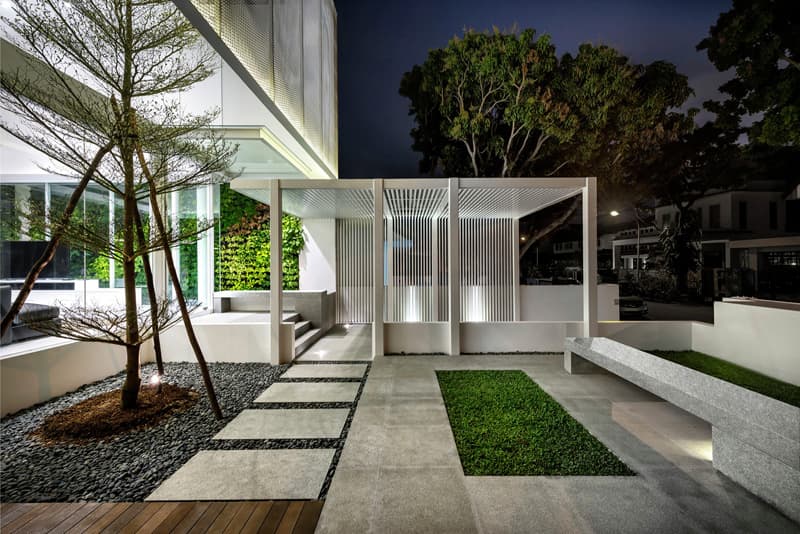 1 of 7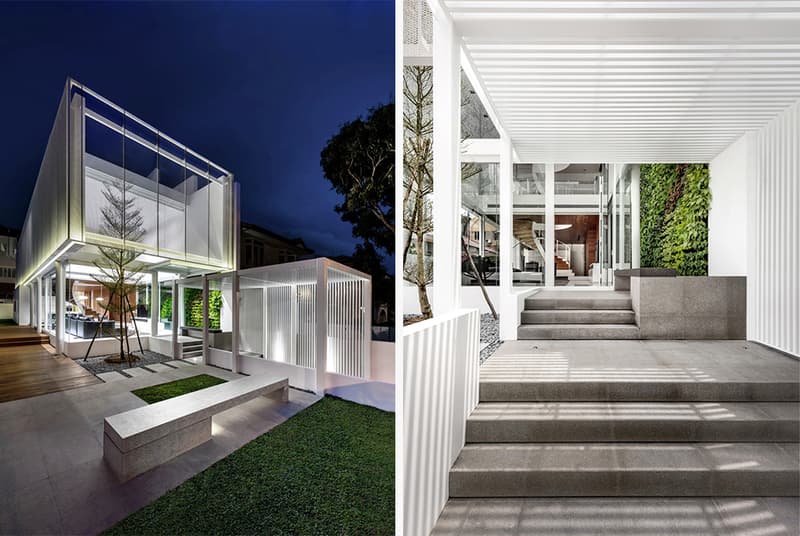 2 of 7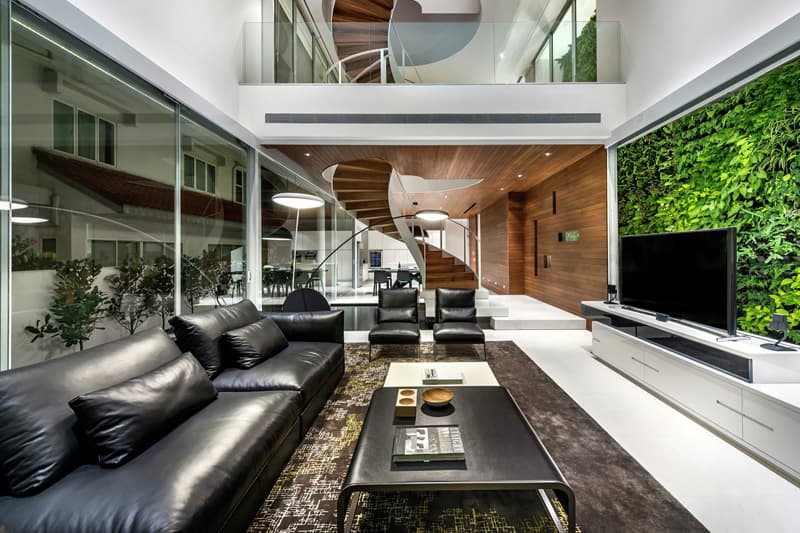 3 of 7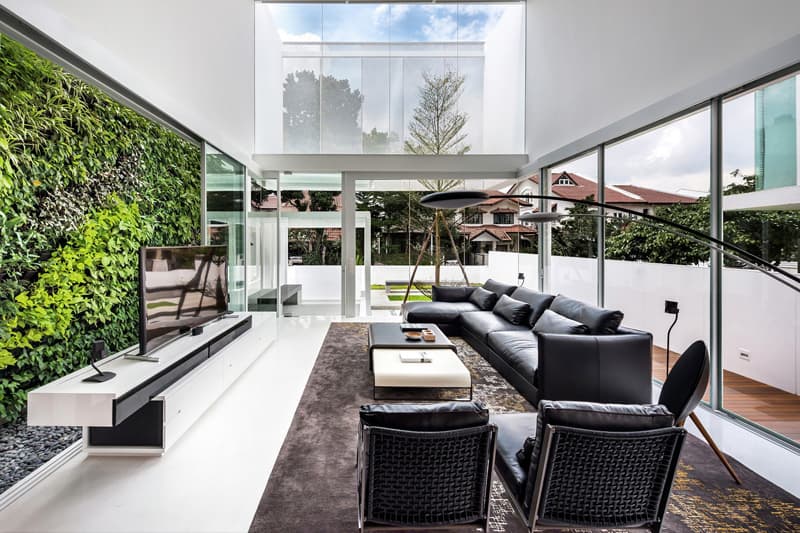 4 of 7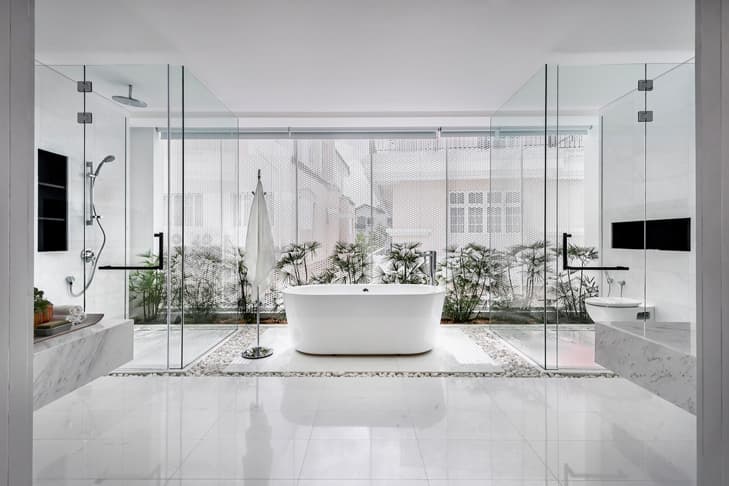 5 of 7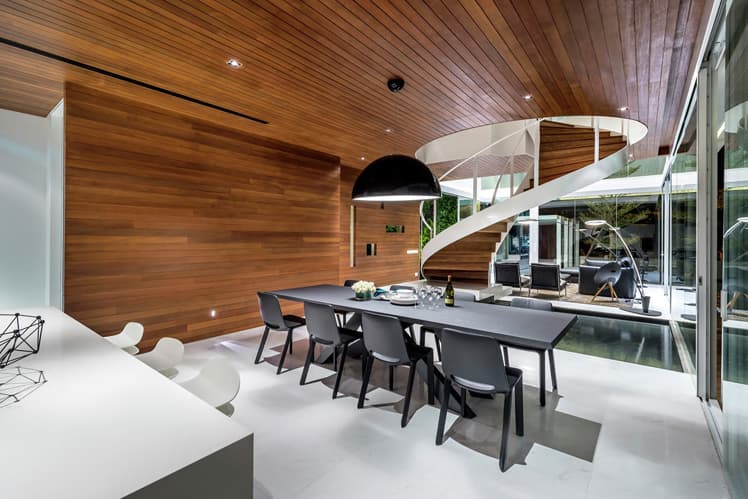 6 of 7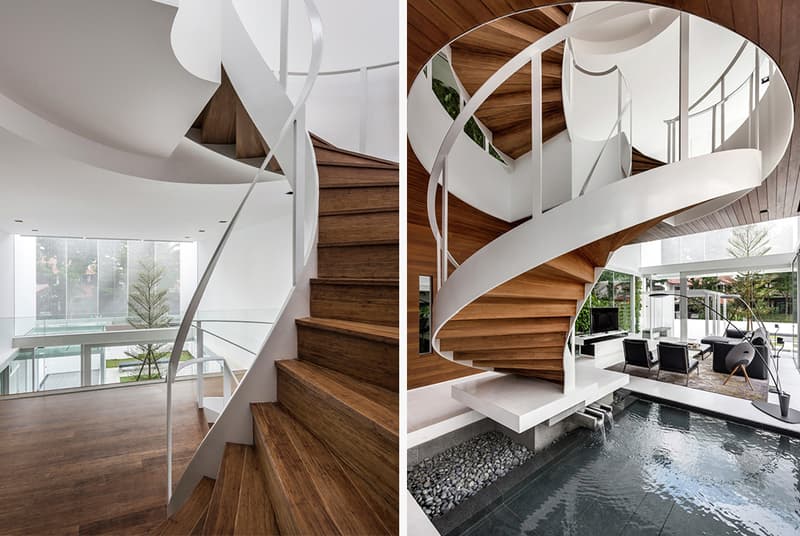 7 of 7
Nicknamed "The House out of the Floating Box," this stunning structure is designed by Park + Associates in the Bedock neighborhood of Singapore. Its name comes from the wrapped structure made out of a convoluted mesh skin, which makes the structure look like it is perched atop a seamless glass front. The double-height brings the outside in with showings of light and shadows. Huge floor to ceiling windows provide a great deal of light, offering a seamlessly crisp space enhanced by nature-inspired motifs such as a pond and a wall of foliage. Wood accents complete the interior for a clean space.