'What Do You Still Love About Streetwear?' FACTS at Agenda Las Vegas 2015 Summer:
We picked the brains of jeffstaple, Pusha T, designers at Champion, Flexfit, and more.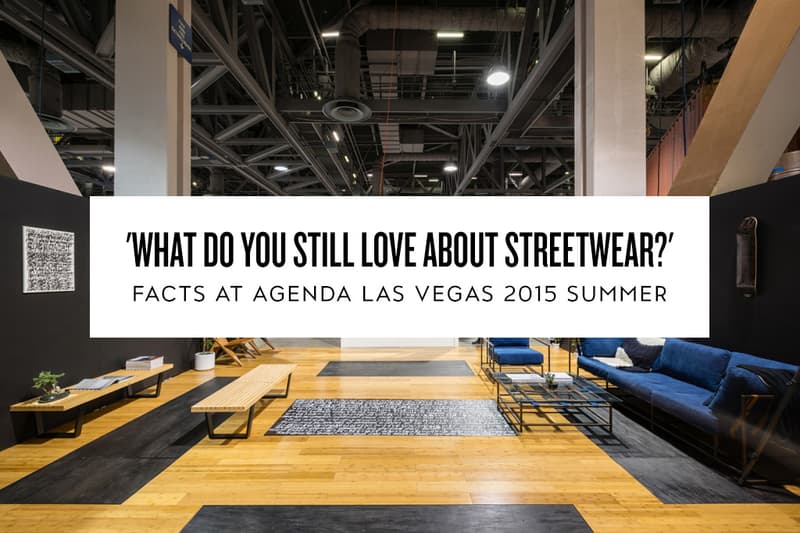 The streetwear market is undoubtedly oversaturated these days. Brands are pumping out more content than ever, new brands are popping up on a regular basis and even higher luxury brands are starting to dip into more casual apparel. So what is still motivating the industry? How is the streetwear market still engaged, and what are brands and designers doing to keep this motivation going? To find out, we hit up the largest, most prominent streetwear trade show in the world, Agenda in Las Vegas, and asked a few industry leaders what their motivation was and why they're still doing what they're doing; in essence, "What do you still love about streetwear?"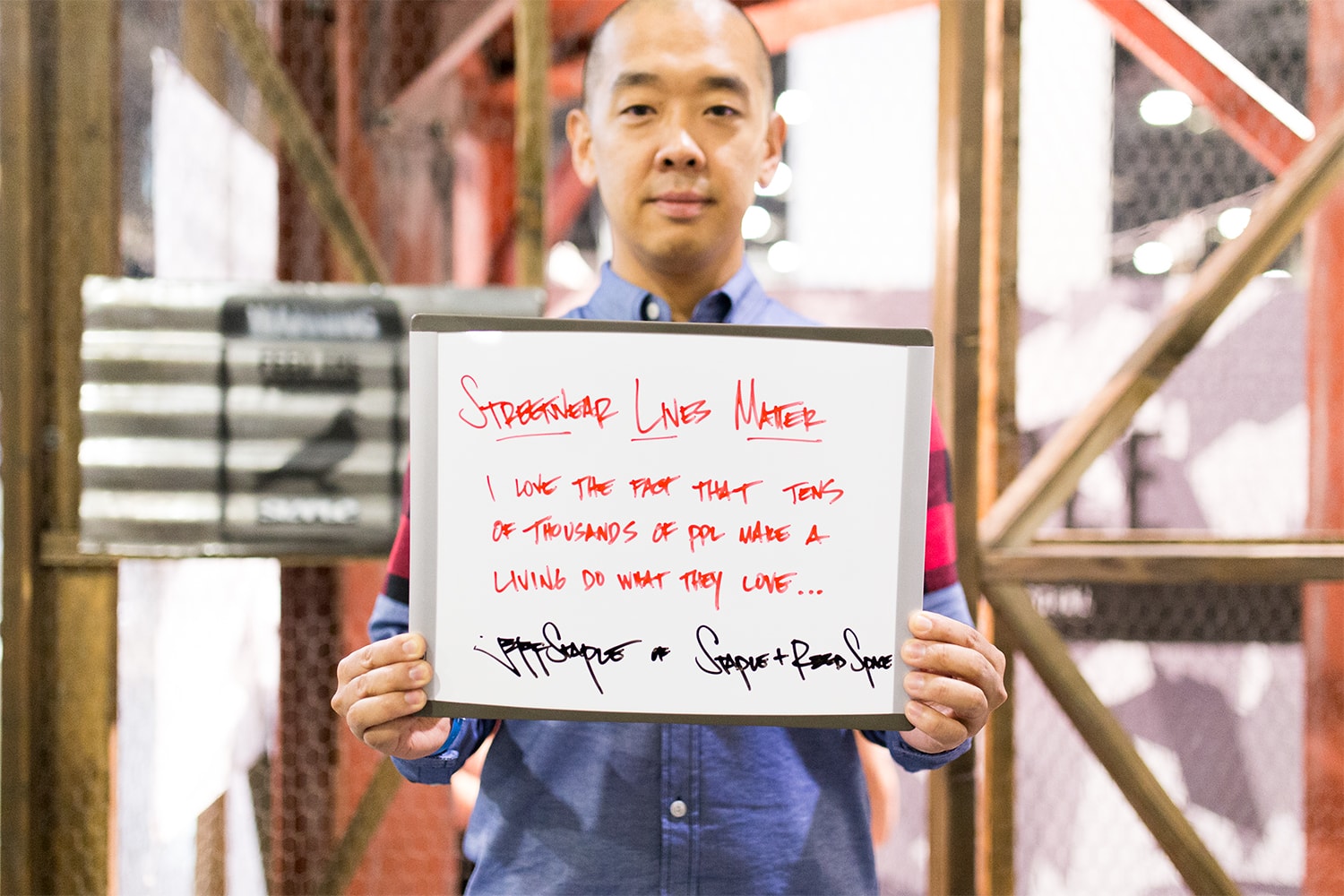 "Streetwear Lives Matter – I love how tens of thousands of people make a living do what they love…"
Jeff Staple, Staple & Reed Space
Perhaps one of the pioneers of everything we stand for, jeffstaple chimes in about the state of the business now. As the creator of perhaps one of the most sought after holy grails ever, the founder of Staple brand and his boutique Reed Space clues us into the fact that while the products are still the mainstay, the love of the production and creation process is still his driving force behind his love for streetwear. The passion is fully present, as Staple dominates Agenda with an eye-popping display and exhibition every year and a strong collection which follows.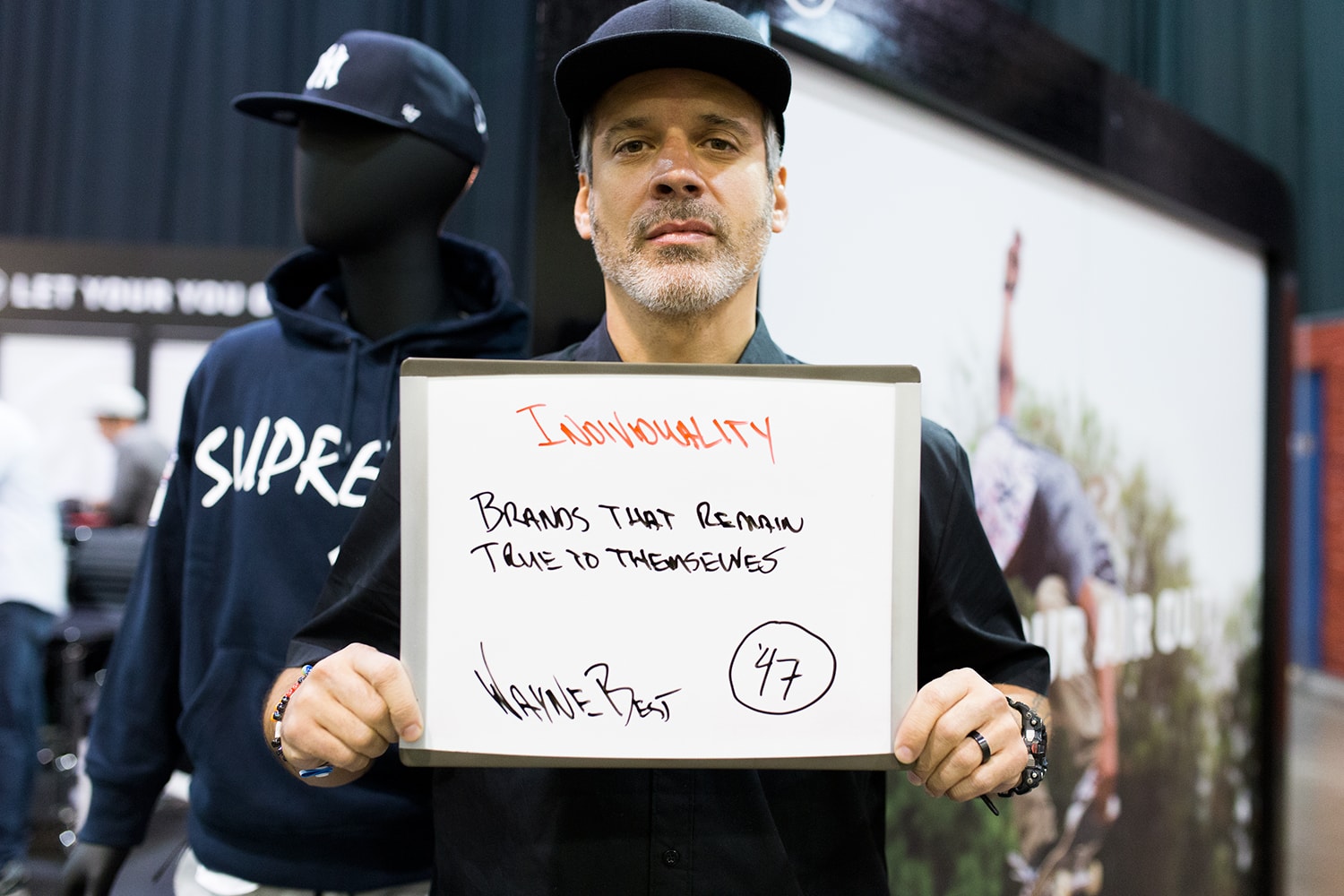 "Individuality – Brands that remain true to themselves"
Wayne Best, '47
Boston-based purveyors of all things sports '47 speaks out on the fact that Individuality rules all. VP of marketing Wayne Best is pushed when he sees brands following their instincts and producing what they love, rather than what others love. This affection is directly in line with the brand's ideology of respecting ones style, city and team, having recently literally knocked it out of the park with one of the strongest collaborations with NY's very own Supreme back in March.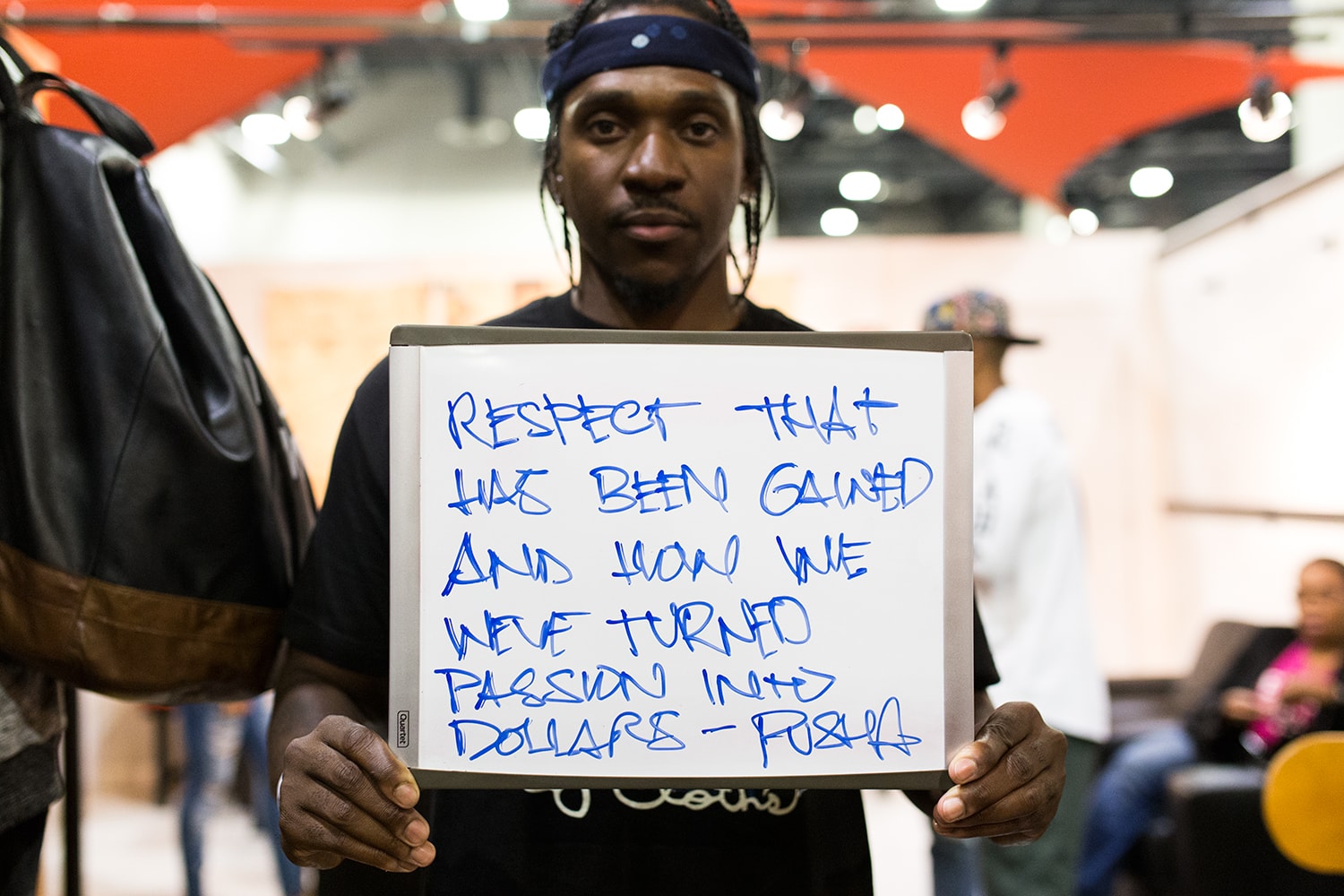 "Respect that has been gained and how we have turned passion into dollars"
Pusha T, Play Cloths
Hip-hop artist and co-founder of Play Cloths drops some knowledge on streetwear etiquette — in the end, his respect lies with how your passion and love for something like streetwear brings forth cash and respect. With his debut solo album My Name Is My Name hitting numerous top album lists and with King Push coming soon, Pusha's musical talent along with his influence in streetwear with Play Cloths and work with adidas Originals solidifies his wisdom that's not only applicable to streetwear but, in the eyes of some, a saturated market of hip-hop as well.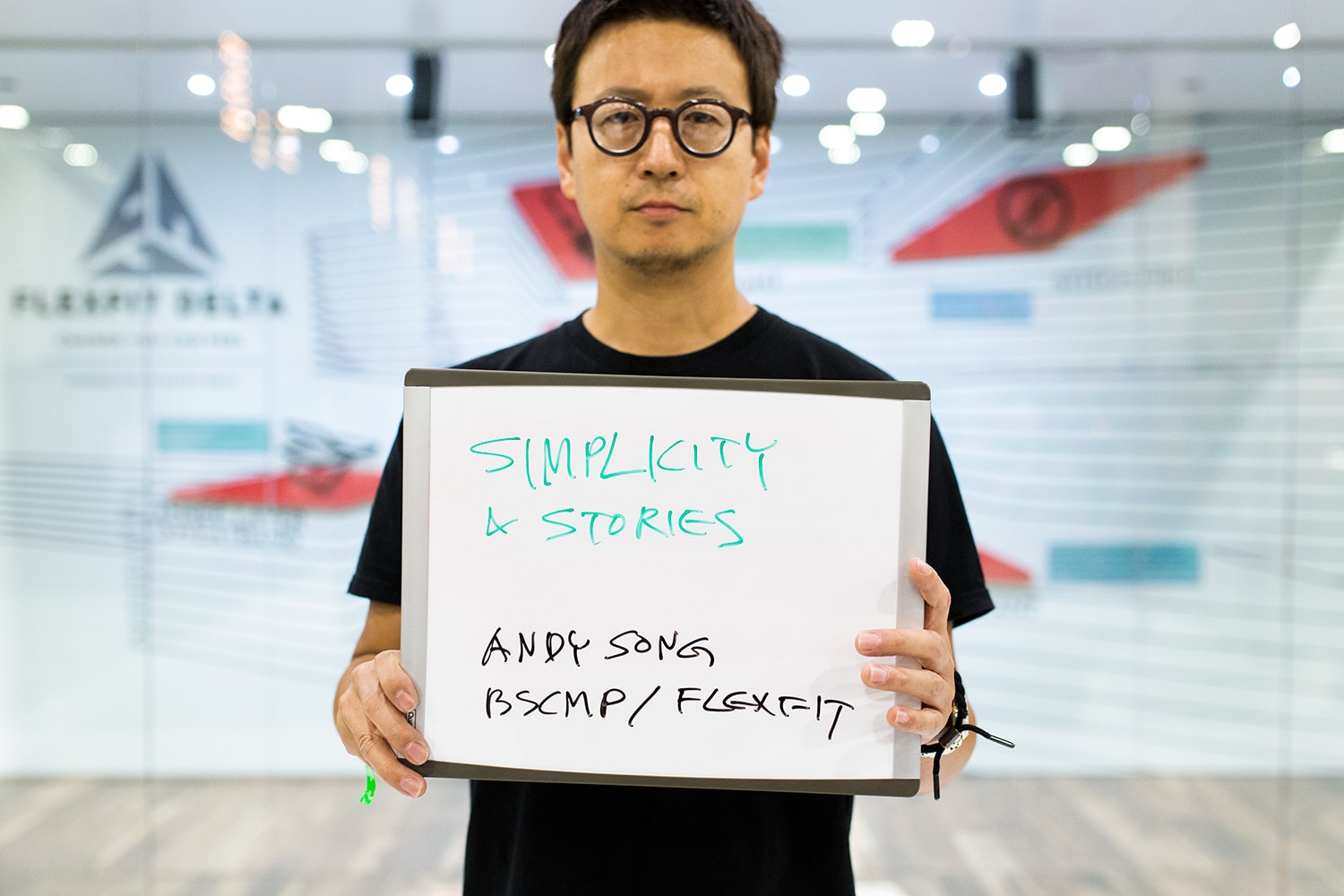 "Simplicity and Stories"
Andy Song, BSCMP/Flexfit
Being the sponsor for Agenda is no easy feat — the amount of thought that must go through your mind to appease and satisfy the thousands of attendees every season must be mind-twisting. But Andy Song, creative director of Flexfit and BSCMP, has done such that, being the official headwear supplier for the trade show and has done collaborations with over 20 of its exhibiting brands. Andy's response to streetwear is that his love still lies with the "simplicity and stories" behind the brands, respecting the ideals and way of thinking the brands portray through their work.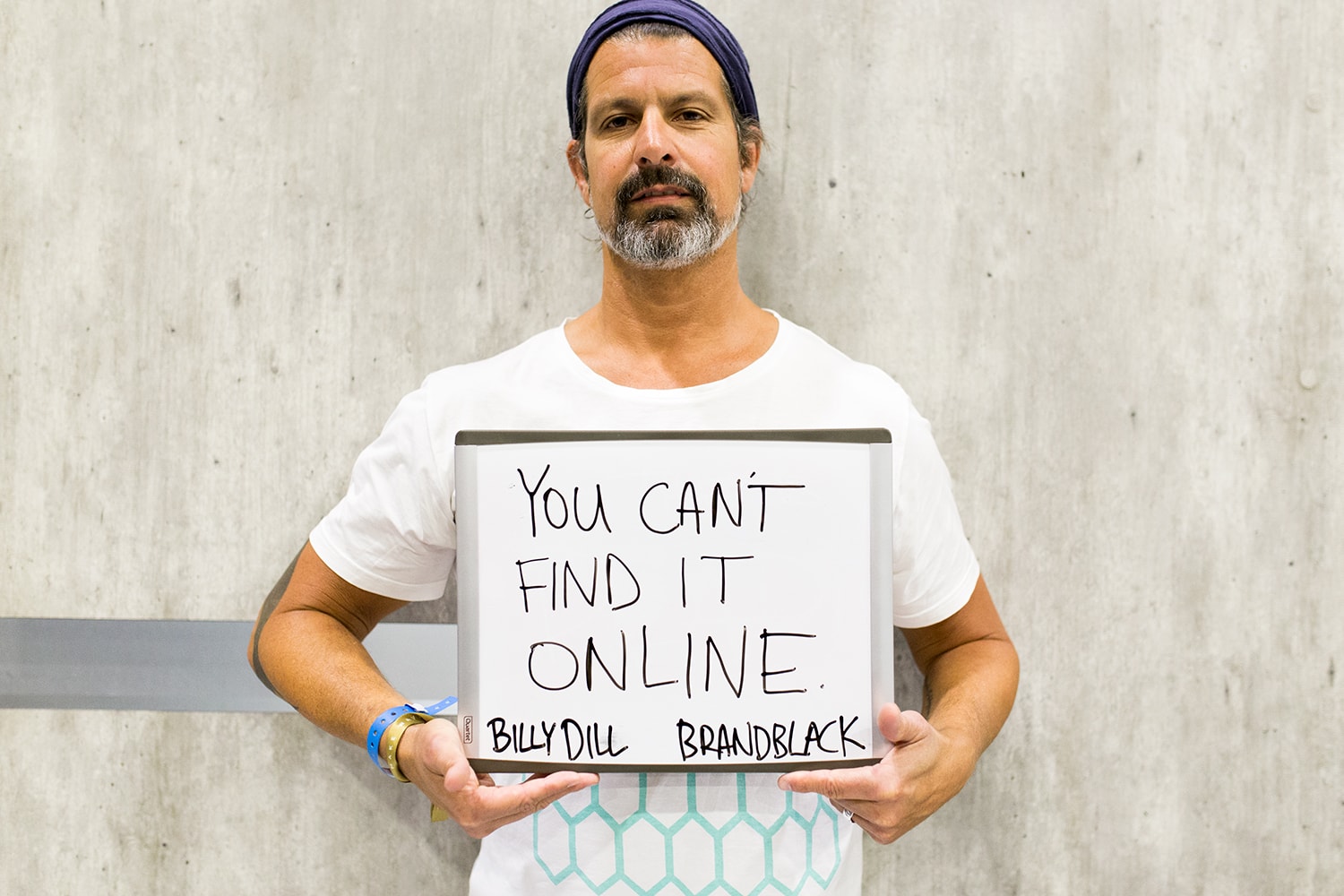 "YOU CAN'T FIND IT ONLINE"
Billy Dill, Brandblack
Having his hands in the streetwear industry since the early 90s gives creative director Billy Dill a perspective that only a few others can admit to having. His label, Brandblack, maintains a feel of originality, and while Billy respects the industry he's in, he loves how streetwear — true streetwear — is long gone, and that the real original stuff is something not accessible through the Internet. While quite outspoken, Billy's outlook is one that perhaps others have started to feel as well; could it lead to a streetwear revolution in the near future?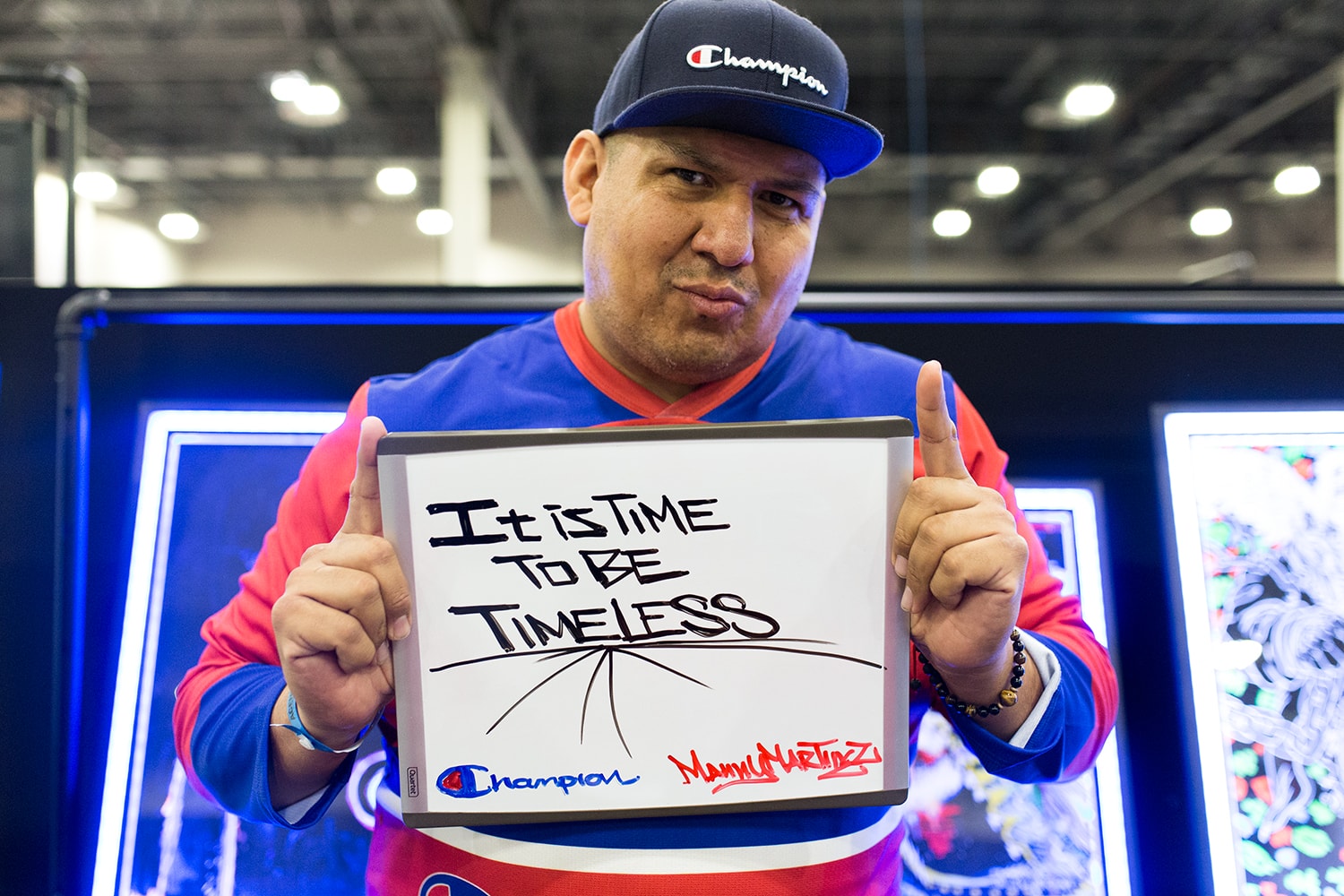 "It Is Time to Be Timeless"
Manny Martinez, Champion
Champion Sportswear's position at Agenda is a strong one. The booth, whose fabrics and products are perhaps the most well-rounded and accommodating for buyers and collaborators, is essential to the mainstay of streetwear today. Manny Martinez, head of Champion's marketing division, feels that now is the best time for innovation, for creation, for direction; but all must be careful. His motto is that streetwear is just itching for classic apparel and styling, which is something that Champion has been doing properly for ages — the best thing about streetwear is that, right now, "it is time to be timeless."