Dissecting Why South Korea is at The Forefront of Fashion with Kathleen Kye of KYE
South Korea is at the forefront of fashion, and there are a few key reasons why.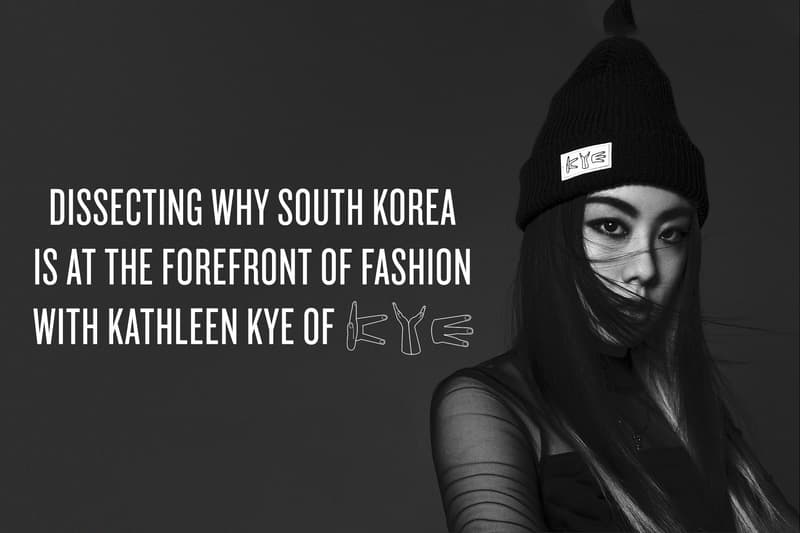 Despite being an infant when it comes to freedom of cultural expression, over the past few years South Korea has firmly established itself as a force to be reckoned with on many global creative stages. Spanning a vast spectrum including tech, food, films and beyond, the wave of innovation and imagination coming from the small, peninsula nation is so strong that it even has a name: hallyu literally means "flow of Korea," and refers to the country's position as Asia's foremost trend driver.
Fashion is one of the pillars of Korean popular culture, with a modern and inventive aesthetic known to span genres from classic to casual, from sporty to suited, and from conservative to the furthest boundaries. The Koreans pioneered the high-low blend, with labels like thisisneverthat, JUUN.J, VIVASTUDIO and ANTIMATTER cementing Korean brands' position as masters of the mix of streetwear and high-fashion. With aficionados around the world catching the wave at a rapid rate, we decided to unpack why Korea's fashion scene is one of the strongest in the world, with the help of Kathleen Kye, designer and creative director of noted Seoul-based fashion label KYE.
---
Speed to Market
The textile and clothing industry played a major role in the country's initial industrialization, so the ability to create and do it fast is all but baked into Korea's fashion DNA. "The crazy work ethic of those in the industry have played a huge part in the rapid growth of Korea's fashion business," says Kye. While competition from developing countries with low labor and production costs is increasing, Korea remains a cornerstone in Asian clothing production, known for being home to skilled craftsmen who can produce clothing at reasonable prices in record timing.
---
Access to Materials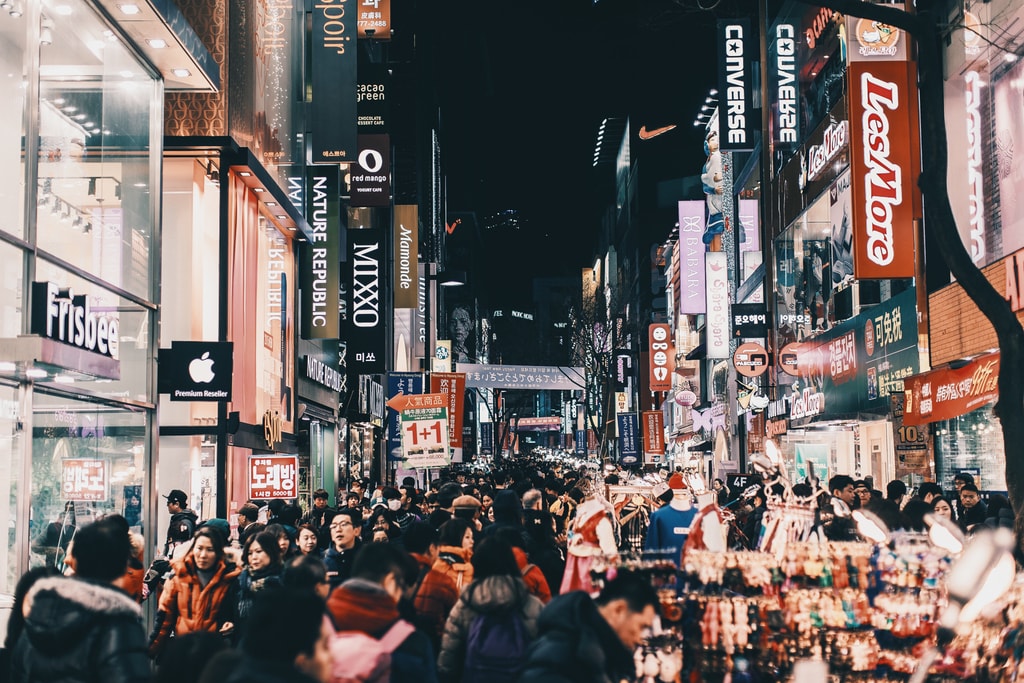 We all know that Asia is home to the world's best fabric markets, and Dongdaemun might be the crown jewel. This six-floor complex in the Jongno District of Seoul is home to the country's largest fabric market, as well as an intricate ecosystem of over 30,000 retail/wholesale clothing shops, and over 5,000 sewing workshops. "These manufacturing conditions give a lot of advantage for designers to do work with energy and fast speed," shares Kye. "Fast speed" is right: the close proximity means that designs can be seen from ideation to reality with some of the shortest turnaround times imaginable — as little as one day by some accounts. The tiny, 3/4 square mile Dongdaemun area can boast over ₩20 trillion (approximately $18 billion USD) in annual revenue, which is comparable to the total sales of nationwide department stores. With hundreds of other smaller markets around Seoul as well, Korea is truly a materials sourcing dreamland.
---
Sense of Identity
1 of 8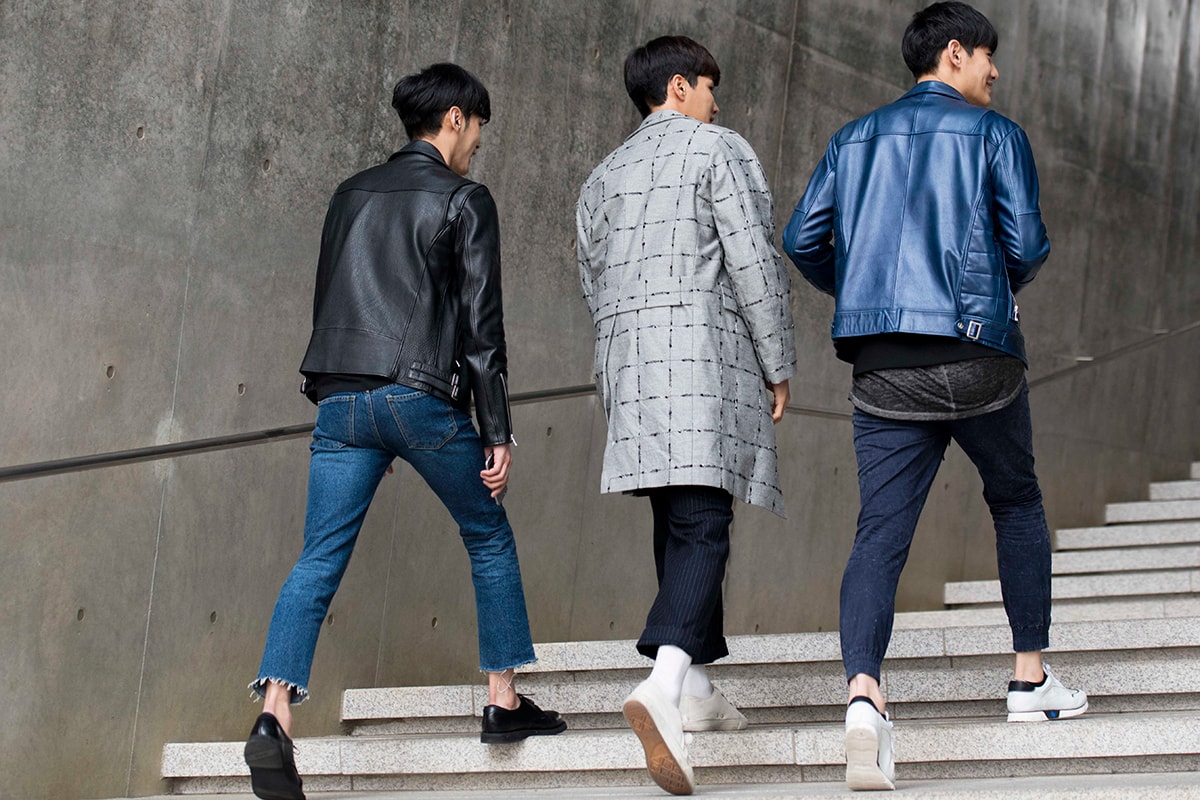 2 of 8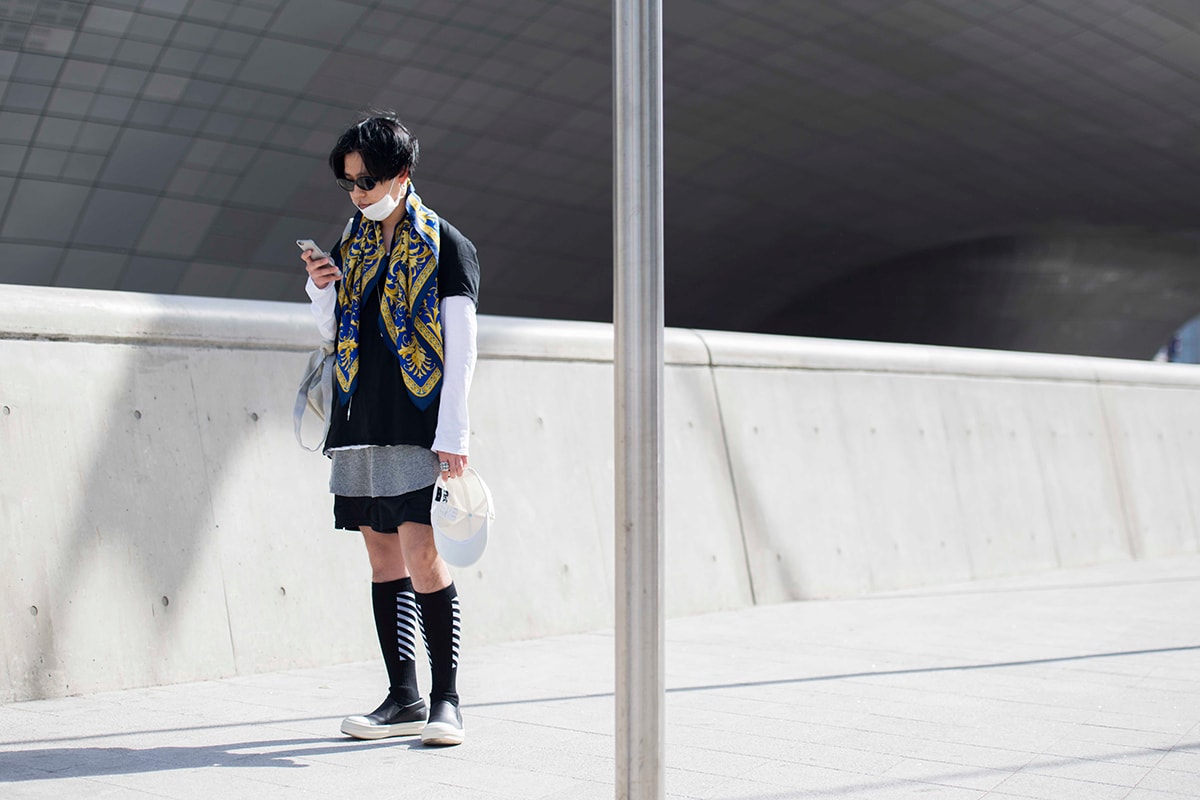 3 of 8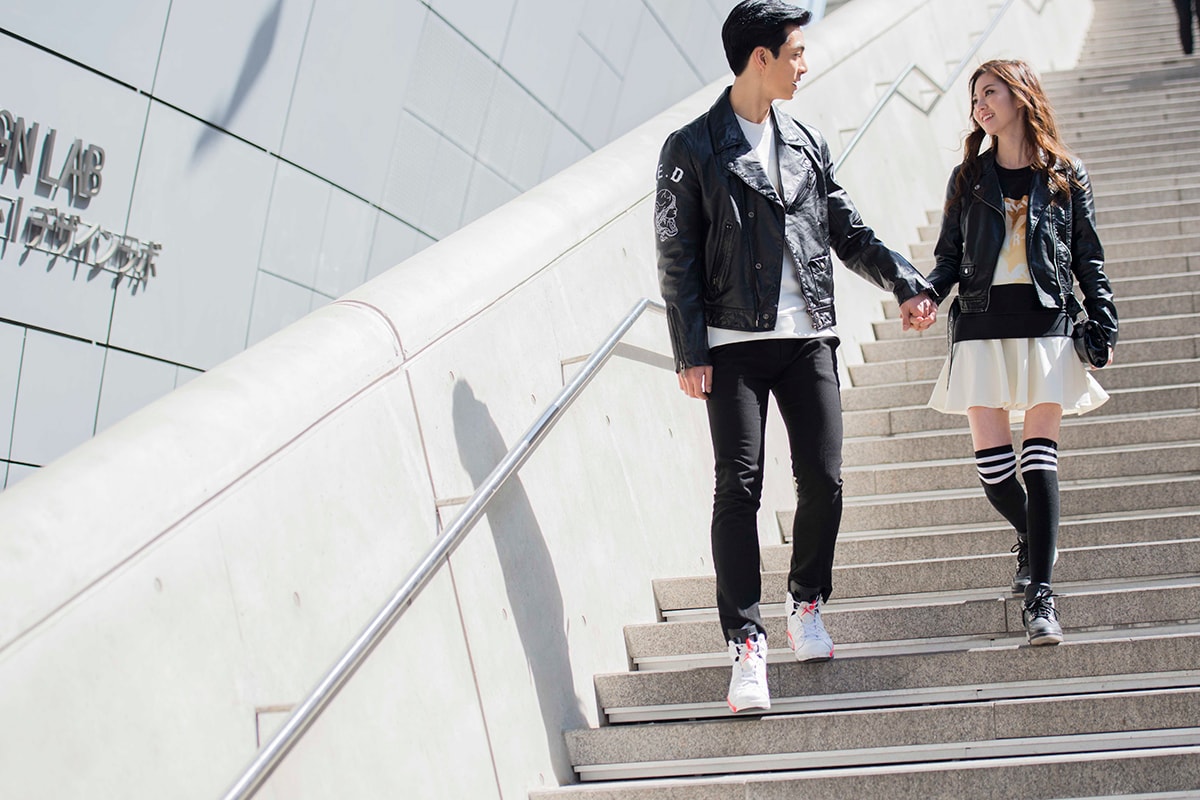 4 of 8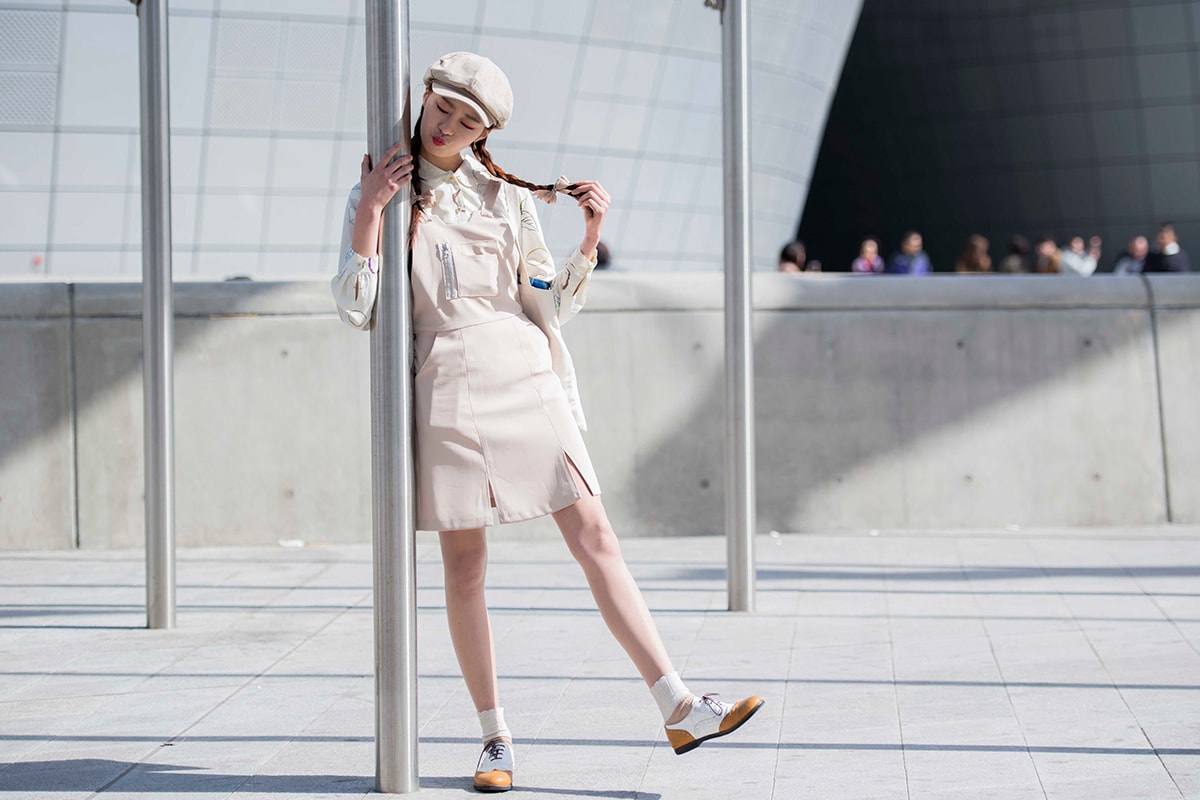 5 of 8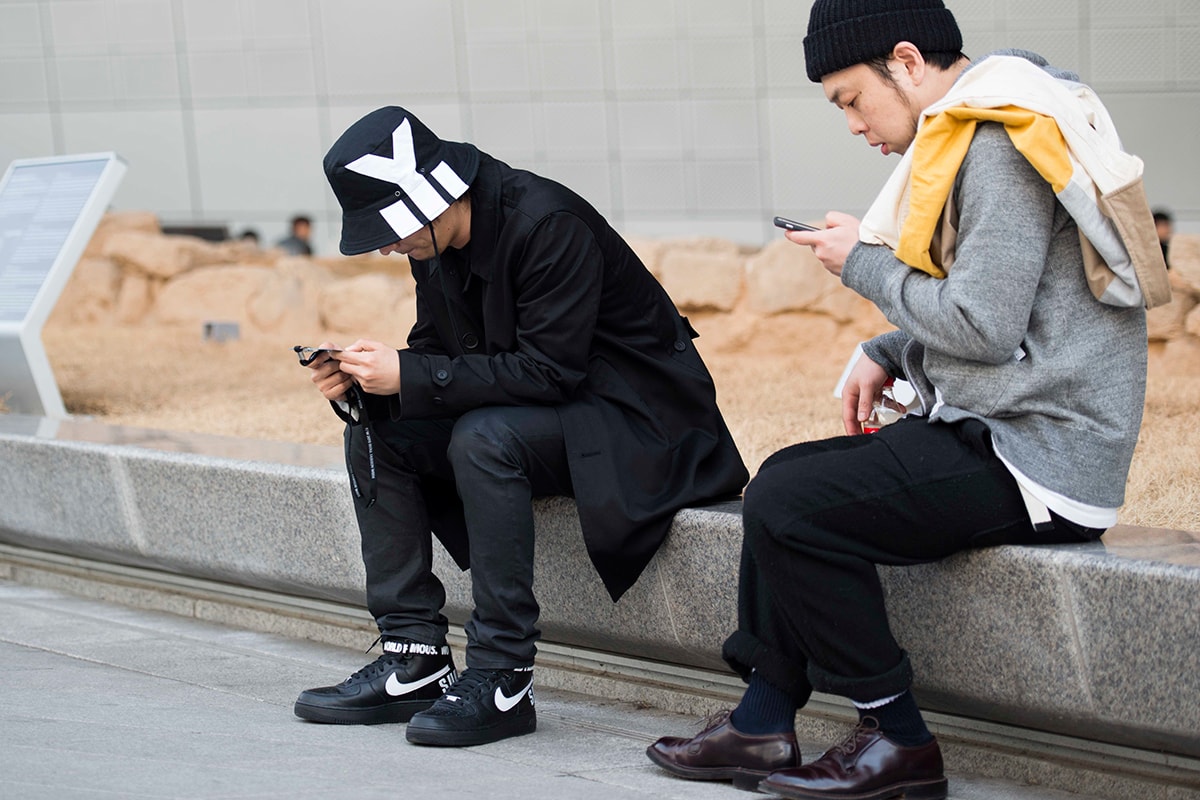 6 of 8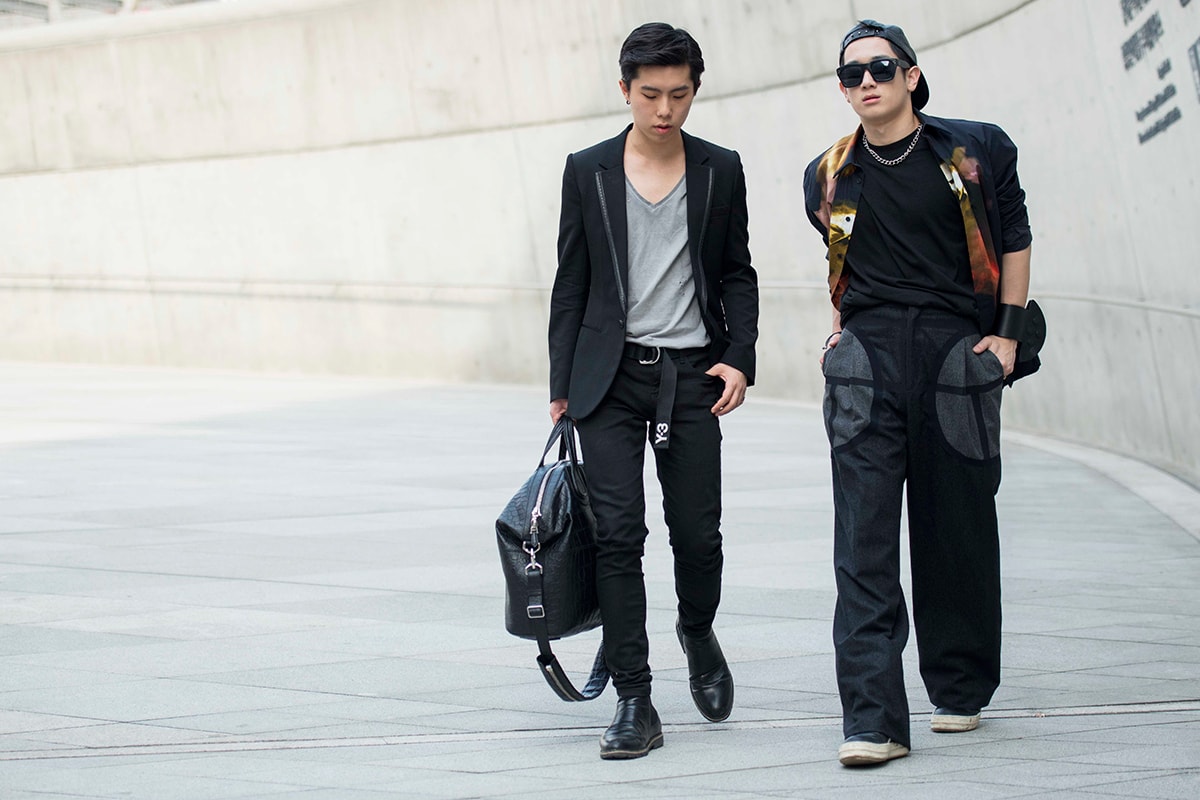 7 of 8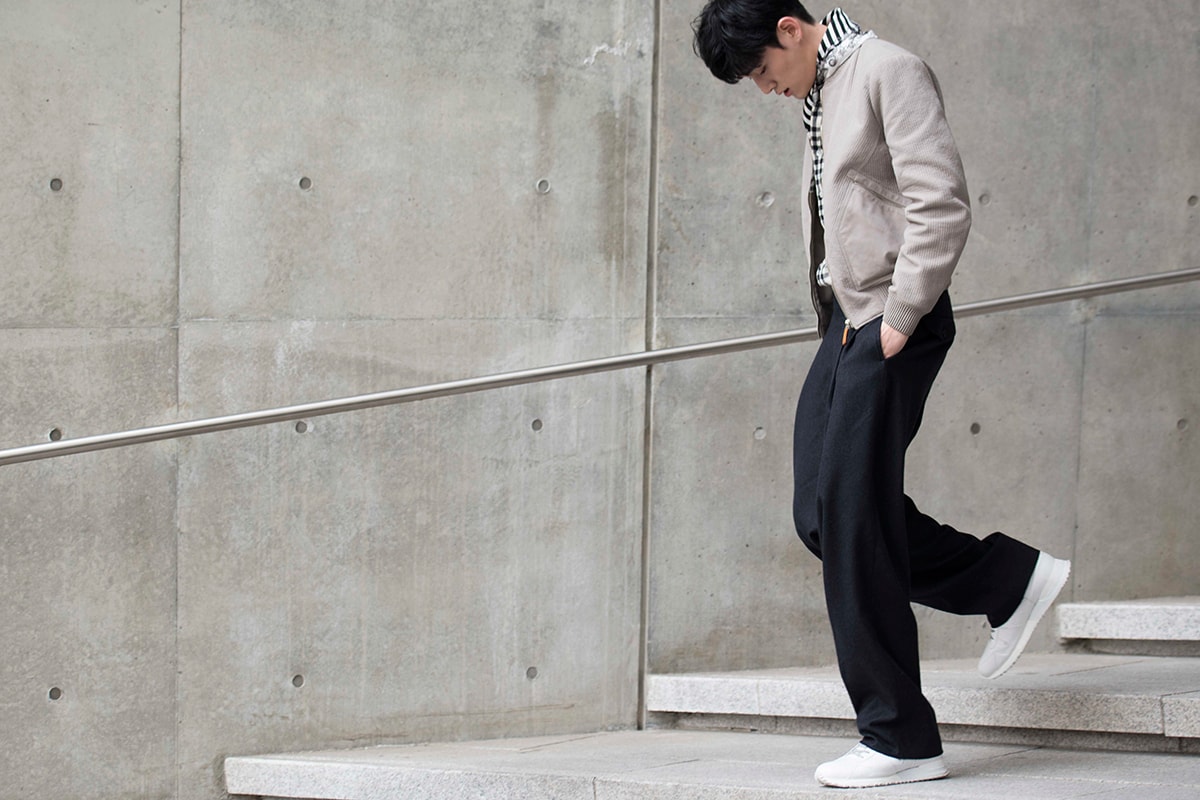 8 of 8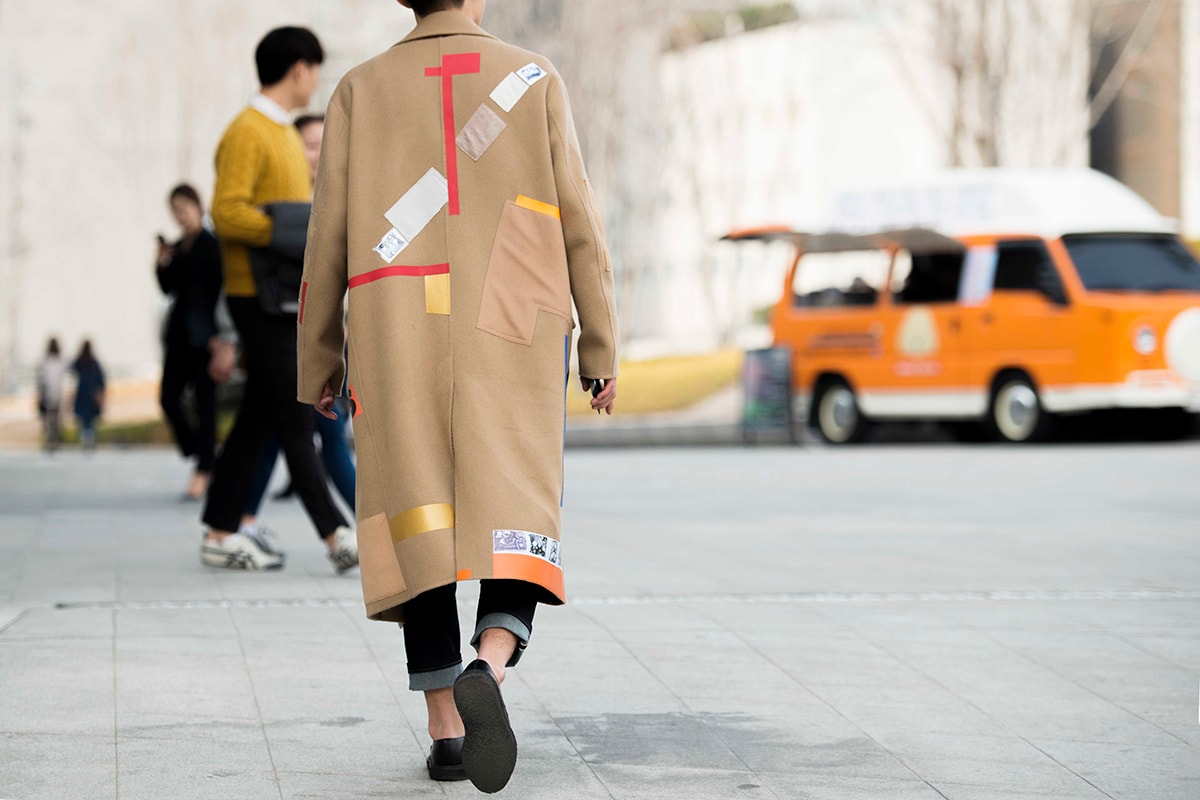 While street fashion may have arrived in Korea as an American import through hip-hop music, clothing and memorabilia back in the '90s, the fashion hasn't just become a lesser imitation of everything that is happening elsewhere. Local brands are mostly steering clear of Japan's ubiquitous Americana/workwear inspiration, allowing the young scene to quickly develop its own, albeit ever-changing, sense of style. While Kye says Korea may be "a very trend-conscious country," its still-developing identity can be characterized by an openness to trying new things, allowing designers to take more risks in cuts, colors and prints.
---
Celebrity Endorsement
1 of 3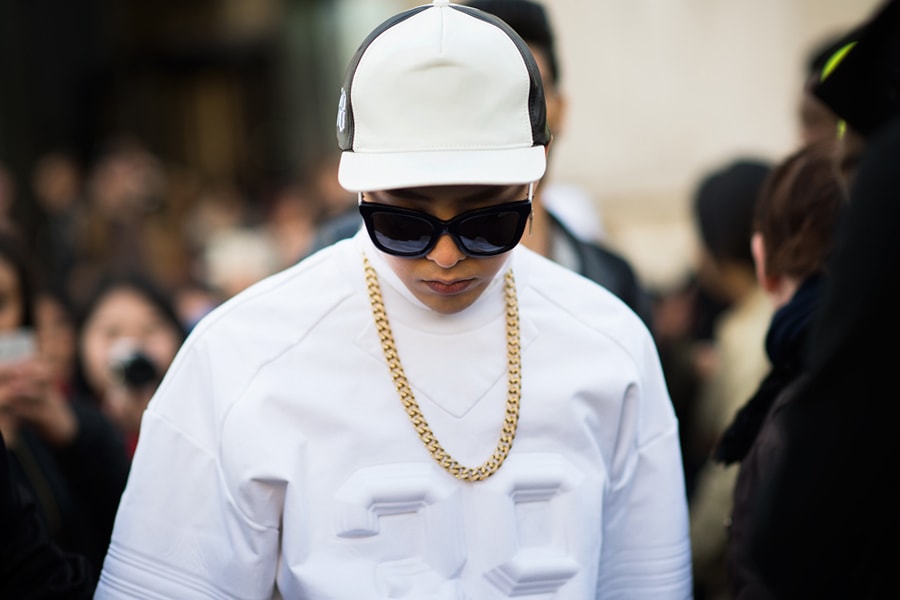 2 of 3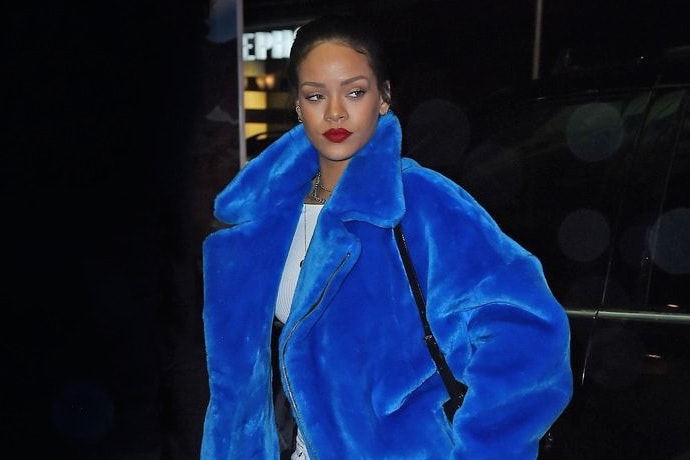 3 of 3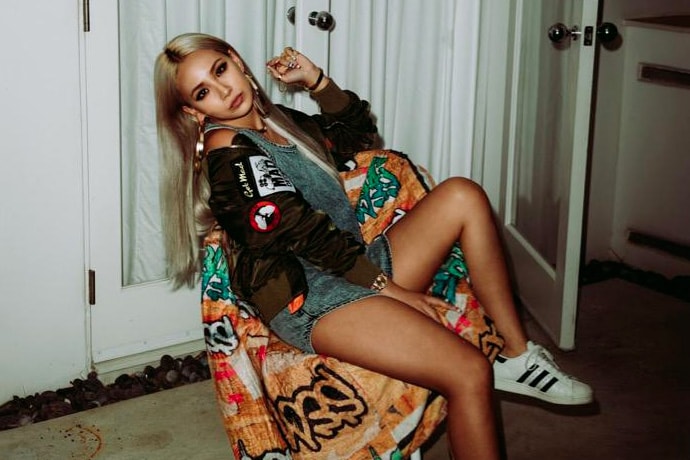 The power of influence is real here, and Seoul's most stylish have been at the forefront of defining the country's modern and unmistakable aesthetic. South Korea has been noted for its thriving film and music industry — and subsequent rabid fanbase — and a co-sign by a Korean model, K-drama or K-pop star can be all it takes for a brand to rocket to the top. Stars like G-Dragon and his group BIG BANG, girl group 2NE1, and models such as Soo Joo Park, Hyoni Kang and Sora Choi regularly rock Korean labels, giving them the type of exposure and awareness that brands dream of. Stars stateside are catching on as well, with Wiz Khalifa seen sporting D.GNAK, A$AP Rocky and Big Sean spotted in Human Potential (HUPOT), and Rihanna known to have a slew of Korean clothiers in her wardrobe including Hyein Seo and, of course, KYE. These celebrity endorsements are essential to the business and marketing side of the Korean fashion industry, "especially when it comes to exporting to other Asian countries," says Kye.
---
While the South Korean fashion industry is certainly in its boom, skeptics may wonder about the possibility of a bust — can the innovation continue at the rapid pace which it has thus far upheld or will it stalemate in the next few years? It remains to be seen but the sense of individuality and identity, access to material and labor, and of course the celebrity backing all work in favor of empowering Seoul's creative minds to continue to churn out the unique, well-calculated designs that are gaining attention and accolades around the globe. In addition, South Koreans as a people are noted for their tenacity, toughness and hard-working nature — qualities that extend far beyond the field of fashion and into the country's cultural fiber – so we are wiling to count on hallyu remaining steady in the years to come.