Banksy Opens up About Dismaland and Contemporary Art
"I think a museum is a bad place to look at art."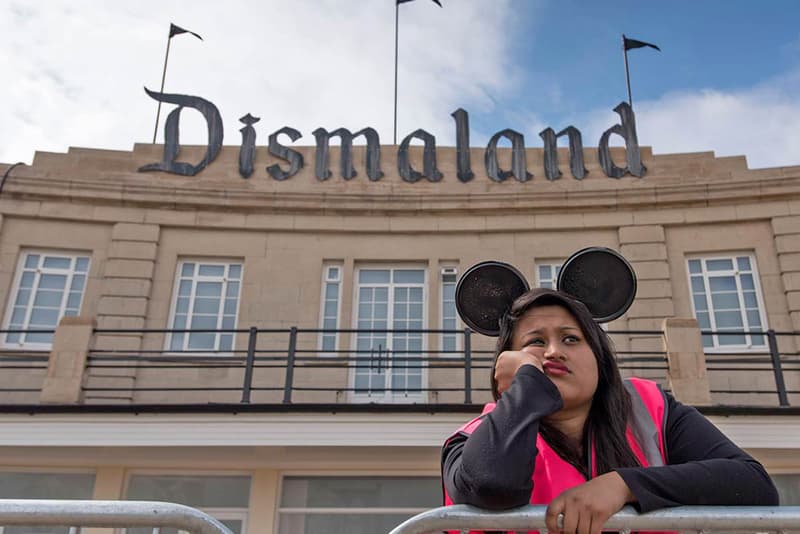 Banksy's satirical Dismaland Bemusement Park is something that has managed to capture the attention of art and pop culture enthusiasts alike, with the main draw resting in one's own interpretation of what it all means. In a rare interview with The Guardian, the artist talks about his curatorial project and gives a unique insight into the world of contemporary art.
What is this thing?

In essence it's a festival of art, amusements and entry-level anarchism. A place where you can get your counterculture easily available over the counter. A theme park for the disenfranchised, with franchises available. I guess you'd say its a theme park whose big theme is – theme parks should have bigger themes.

Why is this thing? 

If you're the kind of person who feels jaded by the over-corporate blandness that passes for family light entertainment, then this is the bespoke leisure opportunity that will connect with your core brand dynamic. It doesn't so much ask the question, "What is the point in art now?" as ask, "What is the point in asking, 'What is the point in art now?'"

You've described low-income families as "the perfect art audience". Why?

"Low-income holidaymakers" are the perfect art audience. There's something very evocative about the British seaside experience. This show is modelled on the failed winter wonderlands they build every December that get shut down by trading standards – where they charge £20 to look at some alsatians with antlers taped to their heads towing a sleigh made from a skip. Essentially this is a theme park that Lawrence Llewelyn Bowen would endorse. The advantage of putting art in a small seaside town is you're only competing with donkeys.I think a museum is a bad place to look at art; the worst context for art is other art.
You can find the full interview here.
Dismaland is open from 11 a.m.-11 p.m. until September 27.