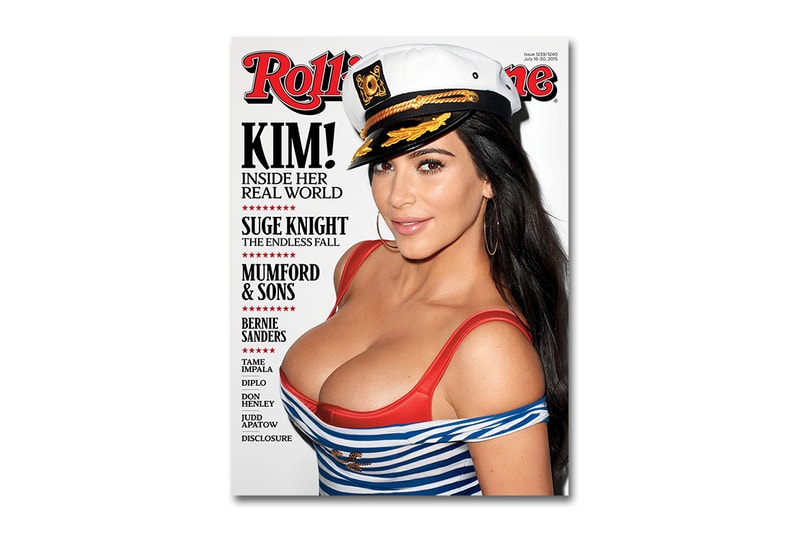 Kim Kardashian Covers the 2015 July Double Issue of 'Rolling Stone'
The cover, shot by Terry Richardson, opens to a very revealing interview.
---
Despite appearing virtually everywhere — from reality TV to the cover of LOVE magazine — somehow the feeling still exists that the public doesn't know Kim Kardashian West. Perhaps now more than ever, we're getting increasingly acclimated to the Keeping Up with the Kardashians star and published author, and now, Mrs. West has appeared on the cover of none other than Rolling Stone. Within the issue, the celebrity discusses a rather diverse range of topics ranging from interracial dating ("I've always been attracted to a certain kind of look") to feminism ("If I feel something, it's how I feel. I never say, 'I feel this way, so you should feel that way.'") and even addresses the Bruce Jenner's "Call Me Caitlyn" announcement — Kardashian first discovered her stepfather dressed in women's clothing in the garage some 12 years ago.
You can check out more revelations from the story over at Rolling Stone's website while Kardashian's Terry Richardson-shot cover appears above.