Can You Make a Career out of Fashion Law?
The first of its kind in the world, thanks to Fordham University's two cutting edge new degrees.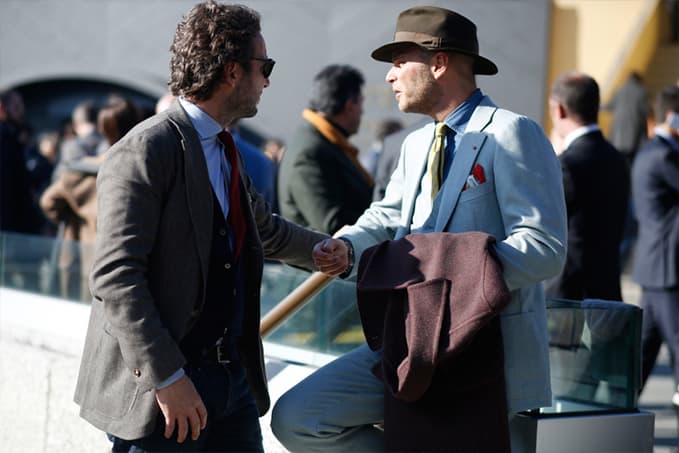 Studies in fashion have always remained general at best, mostly encompassing design and management. But as the industry grows and the needs of the burgeoning sector increases, we're seeing more and more specialized degrees catered to the fashion industry. Areas of study specific to fashion have popped up due to needs, and with fashion being a constant hotspot for lawsuits (pertaining to intellectual property and model rights, to name a few), fashion law seems like a natural inclusion. And thus, a huge milestone was reached on Monday, where Fordham University announced two new academic programs for degrees melding the pot between fashion and law — the first of its kind in the world.
The first degree is available to those who have a general law degree already and want to specialize in practicing fashion law with the Masters of Laws (LL.M.) in Fashion Law Program. This program begins this fall, and encompasses topics such as fashion financing, fashion modeling law, fashion licensing and sustainability. But even more groundbreaking is Fordham University's Master of Studies in Laws (M.S.L.) which is designed for industry professionals who want to learn more about the laws behind retail and fashion.
At the helm of these advancements are Susan Scafidi, director of Fordham University's Fashion Law Institute, who has been trying to implement and establish these programs for five years. Obviously, there were challenges barring her, "The challenges were bureaucratic, trying to convince the American Bar Association and the State of New York to give the green light to degrees in a field they'd never heard of was a challenge." However, the battle was aided by Diane von Furstenburg, the president of the Council of Fashion Designers of America (CFDA). Fordham University probably won't have any problem attracting students, as over 25 percent of people who inquire about Fordham specifically ask about fashion law. Despite that, the costs are steep, and will set a student back $53,440 USD for the LL.M and around $40,000 USD for the M.S.L. But job prospects and the benefits for obtaining this degree seem beneficial, as according to Scafidi more and more big law firms in New York are including specific departments for retail, luxury and fashion in general, which would see graduates of these programs fitting right in. Would you be interested in specializing in fashion law?